In the 1960s, The Rolling Stones were exclusively one-track minded.
The Rolling Stones In Mono
★★★★
ABKCO. LP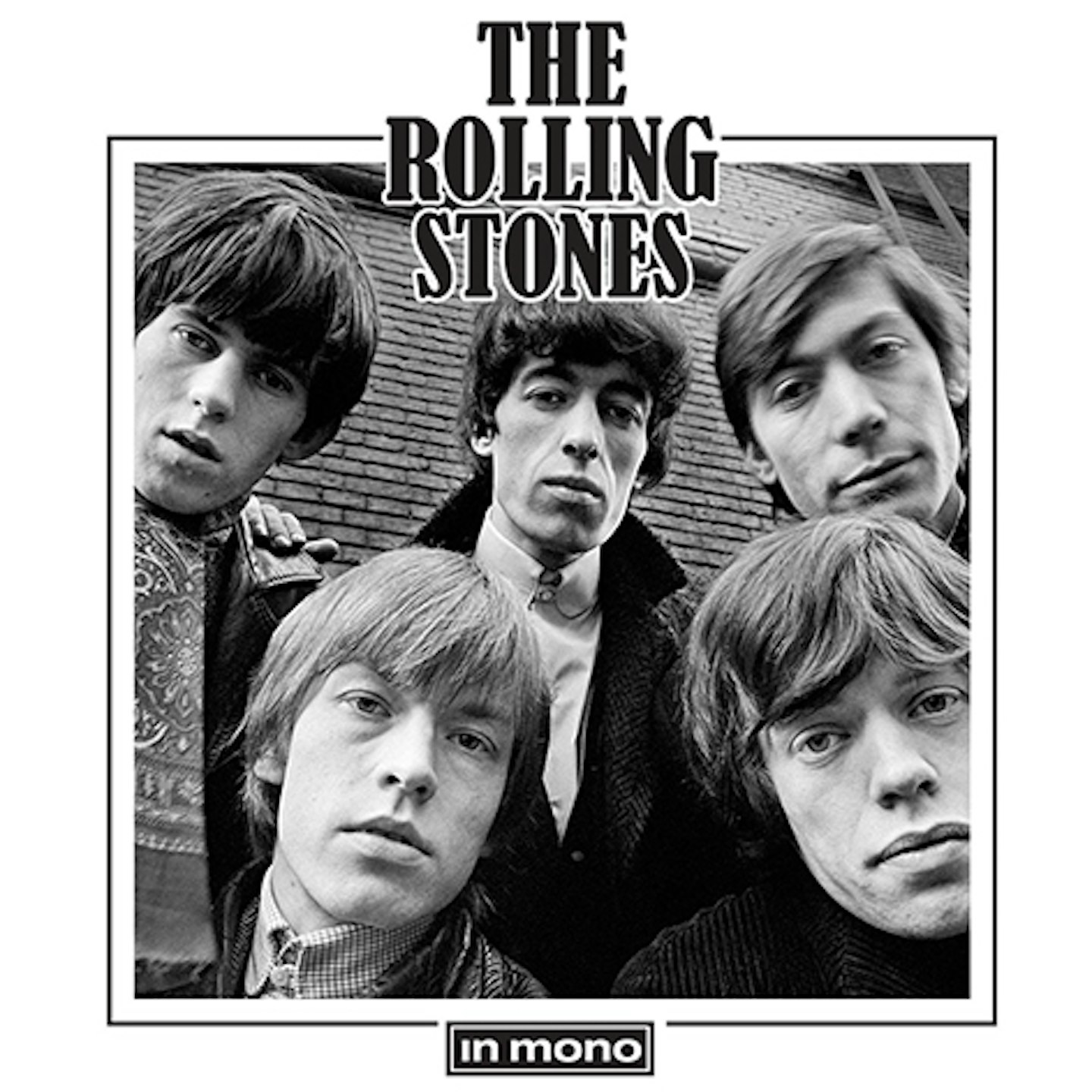 Skipping like Charlie Watts on the cover of Get Yer Ya-Ya's Out! through The Rolling Stones In Mono, I'm struggling to recall the last time I heard anyone enthusing about the Stones' earliest albums. Even Aftermath, often regarded as their first landmark LP – the first to be entirely self-written – is arguably past its sell-by date, with its casual misogyny (Stupid Girl, Under My Thumb, Out Of Time) and once bold, now enervating, 11-minute centrepiece Goin' Home. Aftermath's American version does have Paint It, Black on it, though.
Post-Boomers aren't that fussed about the blues, are they? Apart from the White Stripes/Black Keys kind. That negates the first few albums here. Some septuagenarians get watery eyed at The Rolling Stones and The Rolling Stones No. 2. But owning those was surely as much about siding with the bad boys as loving the Thames Delta blues. They were fan club badges. The Stones were a hit with the teenyboppers, remember. Even Jagger wondered, in the '90s, if they were any good at the blues covers.
After the runaway success of Satisfaction, they started to assume the mantle of 'Artists' on 45, but album-wise it took several to get up to speed. One might say that all the Stones albums pre-1968 are Beatles For Sale: decent but not essential, and the aloof stewardship of this material while owner Allen Klein was alive served only to distance them from the canon.
They possess a clarify and breadth that is beyond the early pressings I can lay my hands on.
Received wisdom dictates that '60s mono stuff is preferable because it was probably band-approved and the stereo mix was an afterthought, as in The Beatles. The Stones mixed only in mono (contemporary stereo editions were 'electronically reproduced' stereo, modern ones are patchy). Mono was an advantage when tapes were coming from so many places. The Stones licensed their recordings to Decca, so weren't beholden to the label's in-house facilities, recording at Regent Sound and Olympic in the UK (exclusively in mono until 1967), but also, in search of the excitement of American R&B singles, booking sessions in the US, notably at Chess and RCA. Songs cut at Chess were actually recorded and mixed in 4-track stereo and 'folded down' to mono when mastered. At RCA they recorded onto 3-track stereo tape but only prepared a mono mix. Dansettes and AM radio didn't require beefy bottom-end or sizzling highs; those frequencies might be cut off at RCA but were left on at Chess. American engineer Dave Hassinger's work naturally sounded different to Glyn Johns's in the UK. Such disparate sources made it tough to compile album masters that felt sonically consistent. From 1968, with the great Jimmy Miller behind the glass (up to '73's Goats Head Soup), their recordings were all in stereo. Sympathy For The Devil, however, was given a mono mix, which works surprisingly well.
In this box are 16 discs, all the studio albums, 12 separate titles (four US-only, two in both UK and US configurations), plus the box-exclusive Stray Cats, a double LP compiling 24 non-album singles, B-sides and rarities, meaning that every studio recording the band released in the decade is here somewhere.
When first issued in 2016, it set forums abuzz with arguments about whether these fresh versions – all tracks transferred to new DSD digital masters, re-compiled and remastered – were an improvement on original pressings or not, but I can confirm they possess a clarity and breadth that's beyond the early pressings I can lay my hands on. This new, limited run now offers each album in a different colour vinyl, should you care.
Fourteen albums in pimped-up hues at just south of £400? Surely, this is aimed squarely at older fans with money to burn. But I'd love to think there's some weird Teenage Mono Society out there who'll club together for one to pass around, rinse and repeat. If you exist, 
do get in touch.
The Rolling Stones In Mono is out now via ABKCO
READ MOJO'S VERDICT ON ALL THE MONTH'S BEST MUSIC. Plus, receive every new issue of MOJO on your smart phone or tablet to listen to or read. Enjoy access to an archive of previous issues, exclusive MOJO Filter emails with the key tracks you need to hear each week, plus a host of member-only rewards and discounts by BECOMING A MOJO MEMBER