MOJO The Collectors' Series: The Rolling Stones Essentials presents the definitive guide to the Stones' albums, songs, films and books. It's in UK shops and available to order HERE.
Back in 1969, when The Rolling Stones were first introduced on-stage as "the greatest rock'n'roll band in the world", they were still in the early stages of a career that now spans over 60 years. At that point, the group had already recorded several classic albums – Aftermath, Beggars Banquet, Let It Bleed – with such extraordinary milestones as Sticky Fingers, Exile On Main St., Some Girls and Steel Wheels yet to come. But, with a tally of nearly 30 studio albums and a bevy of compilations, live recordings and solo records, how best to navigate the Stones' vast legacy?
Written by MOJO's team of experts, Rolling Stones Essentials provides everything you need to know to piece together your ultimate collection. As well as an in-depth album-by-album guide – with details of US variations and expanded anniversary editions – we also profile the 50 finest Jagger-Richards songs and put Mick, Keith, Brian, Bill, Ronnie and Charlie's own projects under the microscope. Plus, we revisit the group's many pivotal concert performances down the years and recommend the best Stones compilations, rarities collections, films and books.
With dozens of rare and iconic photographs, MOJO's Rolling Stones Essentials is an indispensable purchase for fans of the world's greatest rock'n'roll band and all music connoisseurs.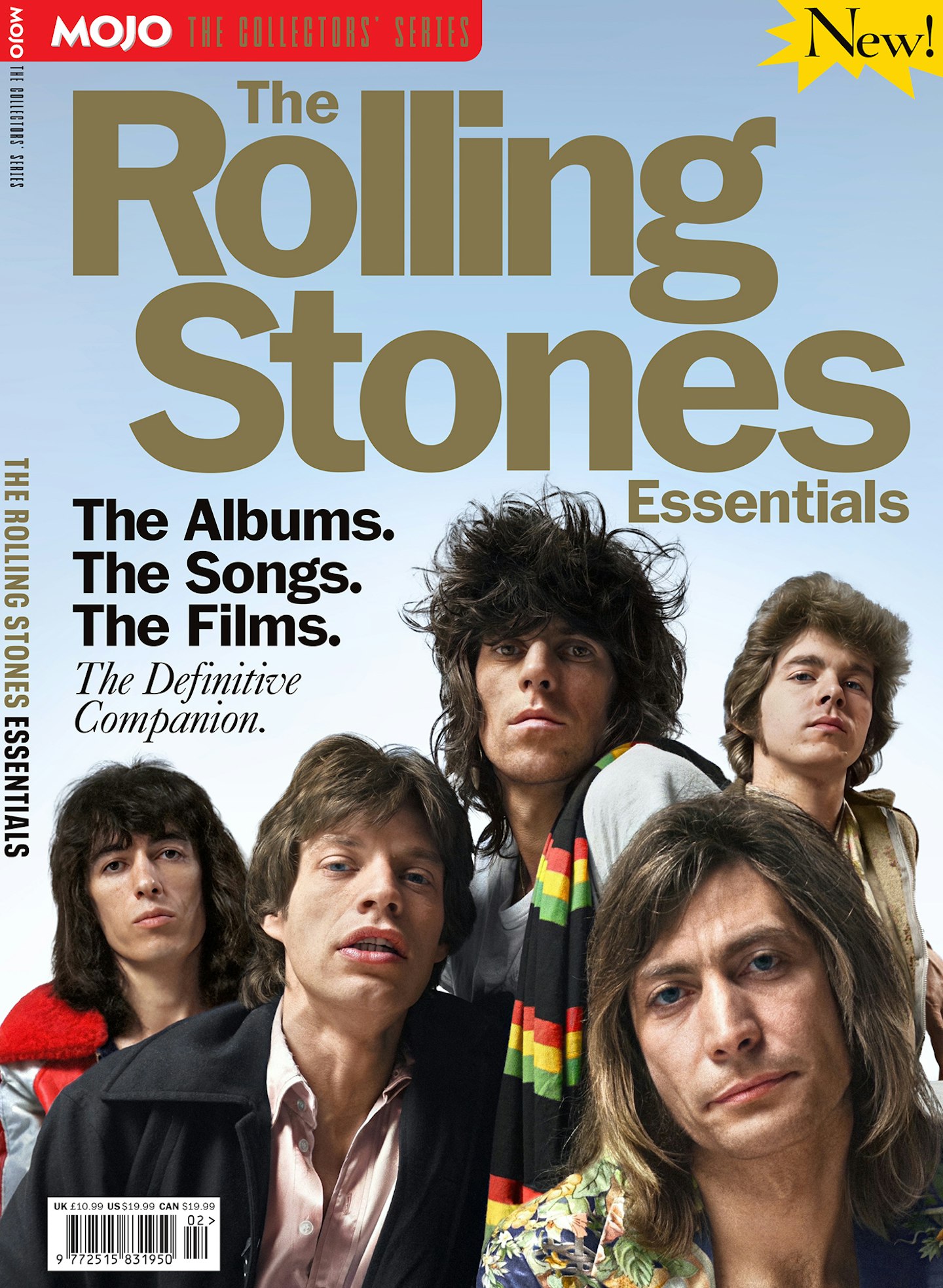 MOJO The Collectors' Series: The Rolling Stones Essentials is on sale now! Order your copy HERE
The Rolling Stones: Rare & Unseen Pictures
BECOME A MOJO MEMBER today and receive every new issue of MOJO on your smart phone or tablet to listen to or read. Enjoy access to an archive of previous issues, exclusive MOJO Filter emails with the key tracks you need to hear each week, plus a host of member-only rewards and discounts.