Picture: Getty
Having grumbled about excessive volume throughout the recording of White Light/White Heat, engineer Gary Kellgren's patience snapped as The Velvet Underground prepared to make up for a shortage of material by laying down an open-ended jam with no bass underpinning. "I don't have to listen to this," he told Lou Reed as he reached for the tape machine. "I'll put it in 'record', and then I'm leaving. When you're done, come get me." Thus, Kellgren opted out of 17 of the most extreme minutes of The Velvet Underground's recording career. As Reed Dylanises about struggling to find a vein to inject into ("I'm searching for my mainline/I said I couldn't hit it sideways"), the band turns all of the dials into the red.
Conceived by Reed on the way home from a disappointing show in Connecticut, his Alphabet City take on Hieronymus Bosch hinges around a transvestite smack dealer (named in honour of sexually ambiguous Kinks frontman Ray Davies) and a bloody murder that everyone is too strung out to notice. As he explained: "The situation is a bunch of drag queens taking some sailors home with them, shooting up on smack and having this orgy when the police appear."
Distracted producer Tom Wilson neglected to turn on some microphones around Moe Tucker's kit on this one-take wonder, but the muffled, wet thud she pounds out is as essential to the magical racket as the squalls and chatters of John Cale's distorted Vox organ. The fuzz cloud masks subtle shifts: Cale's Hell's-harpsichord section five minutes in; Reed's barely-in-tune guitar breaks and extended spells of metal-on-metal noise. Leaning into that Cro-Magnon rhythm, they contrive to reconcile Theatre Of Eternal Music minimalism and untethered Ornette Coleman jazz.
A byword for speed-head nihilism, the dark star of the damned.
Melody Maker's contemporary reviewer doubtless had Sister Ray in mind when they wrote off White Light/White Heat as "utterly pretentious, unbelievably monotonous", but it caught the imagination of the next generations of misfits. New York noiseniks Suicide covered Sister Ray, The Modern Lovers and The Fall cribbed their entire early sound from it, and by the time Joy Division played a live version at London's Moonlight Club in April 1980 – included on their posthumous Still LP – it was a byword for speed-head nihilism, the Dark Star of the damned.
However, the posthumous myth undersells its serious purpose. As contemporaries touted back-to-the-garden innocence, Sister Ray delivered ding-dong sucking, Last Exit To Brooklyn-ultra experience. "I didn't like that love-peace shit," Tucker said later, and here The Velvet Underground's snarky Factory-fodder disdain for musical and social convention – flower-powered or otherwise – is taken to its filth-hound extreme. As Kellgren perhaps intuited as he walked out of the studio, it's a challenge, an ordeal, an initiation rite. Take it or leave.
READ: THE 50 GREATEST LOU REED AND THE VELVET UNDERGROUND SONGS IN FULL!
Sex! Drugs! Rock & Roll! On sale now! The new MOJO magazine features The 50 Greatest Songs Of Lou Reed & The Velvet Underground, The Beatles, Judee Sill, Paul Simonon and more! PLUS for subscribers and in UK shops an exclusive Velvet Underground companion CD. More info HERE!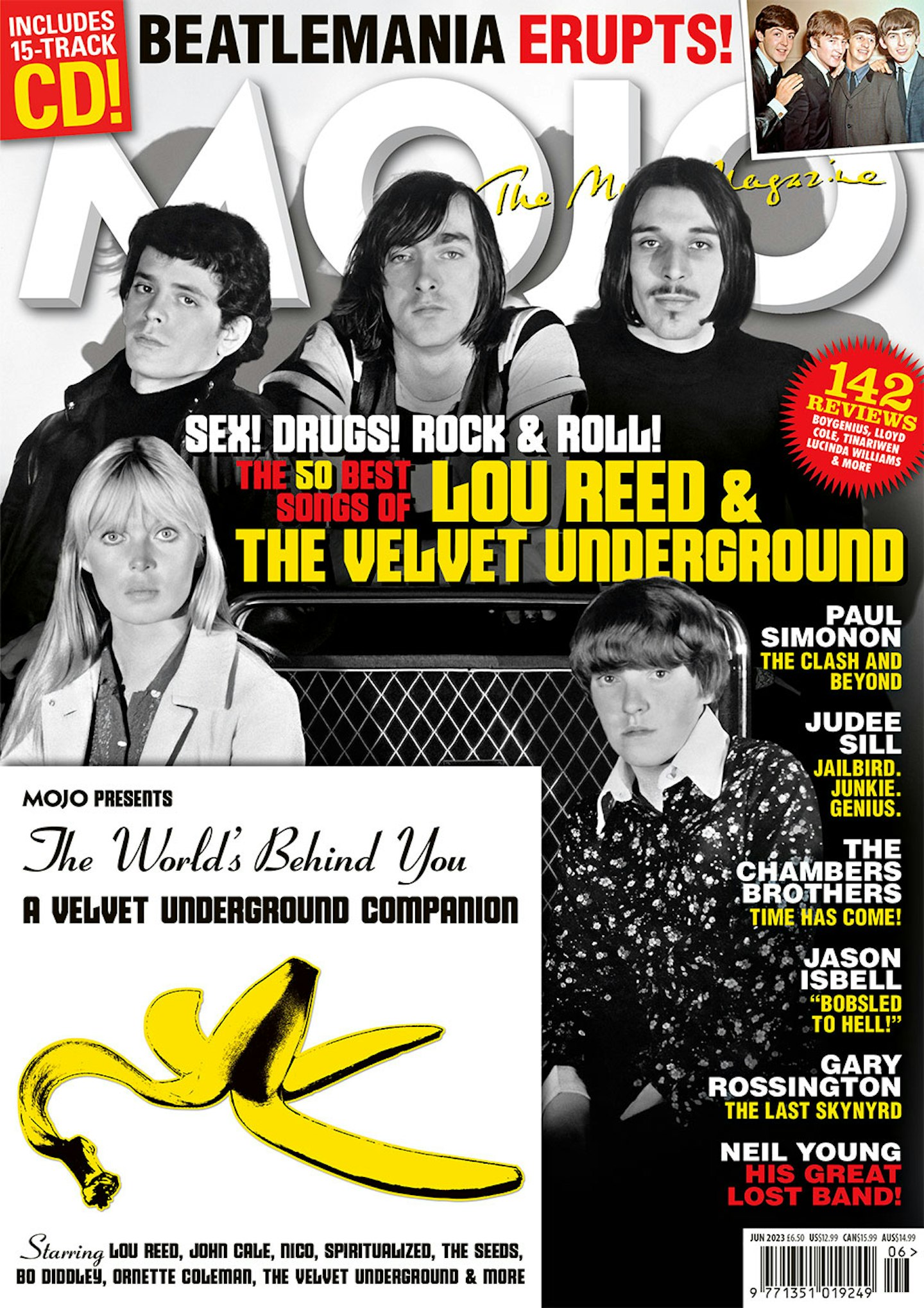 BECOME A MOJO MEMBER today and receive every new issue of MOJO on your smart phone or tablet to listen to or read. Enjoy access to an archive of previous issues, exclusive MOJO Filter emails with the key tracks you need to hear each week, plus a host of member-only rewards and discounts.