Dylan in the '60s. He burned the place down, he rebuilt it. He lit a flame in Bruce Springsteen, aged 15, in Freehold, New Jersey, probably July 21, 1965, his mom driving, the radio on, listening to the WMCA chart rundown when the DJ said, "At Number 56, Bob Dylan, Like A Rolling Stone". That opening snare shot jerked Springsteen's head around and he heard "that question, 'How does it feel, to be on your own?' and that was the first time that I realised that I really was… it sounded like somebody'd kicked open the door to your mind… The way that Elvis freed your body, Bob freed your mind."
But four days later, at the Newport Festival, electric Dylan was throwing other good souls into mortified agonies. He played with Mike Bloomfield and friends. A lot of the crowd booed, Pete Seeger hollered he wished he had an axe to cut the cables because he couldn't hear the words through the racket and, backstage, Woody Guthrie 'discoverer' Alan Lomax traded punches with Dylan's manager Albert Grossman – all over similar musical differences.
Mostly, the feuding and fighting arose from people's deepest principles, where art met the intellect – and the body. Dylan had stood music on its head by playing folk-style, writing about politics and making hits. For which many came to depend on him. Then he changed. He got loud and wrote about emotions, relationships, wild things beyond rationality, ideals and good intentions. And so, "Judas!"
But when Seeger calmed down he got it better than anyone, telling MOJO in 2006: "I was always impressed by Bob's independence… I remember someone introducing him one night saying, 'He's one of ours.' Bob got up and said, 'I don't belong to anyone.'"
Dylan in the '60s: listen to the sea change.
10. 
Nashville Skyline
Columbia, 1969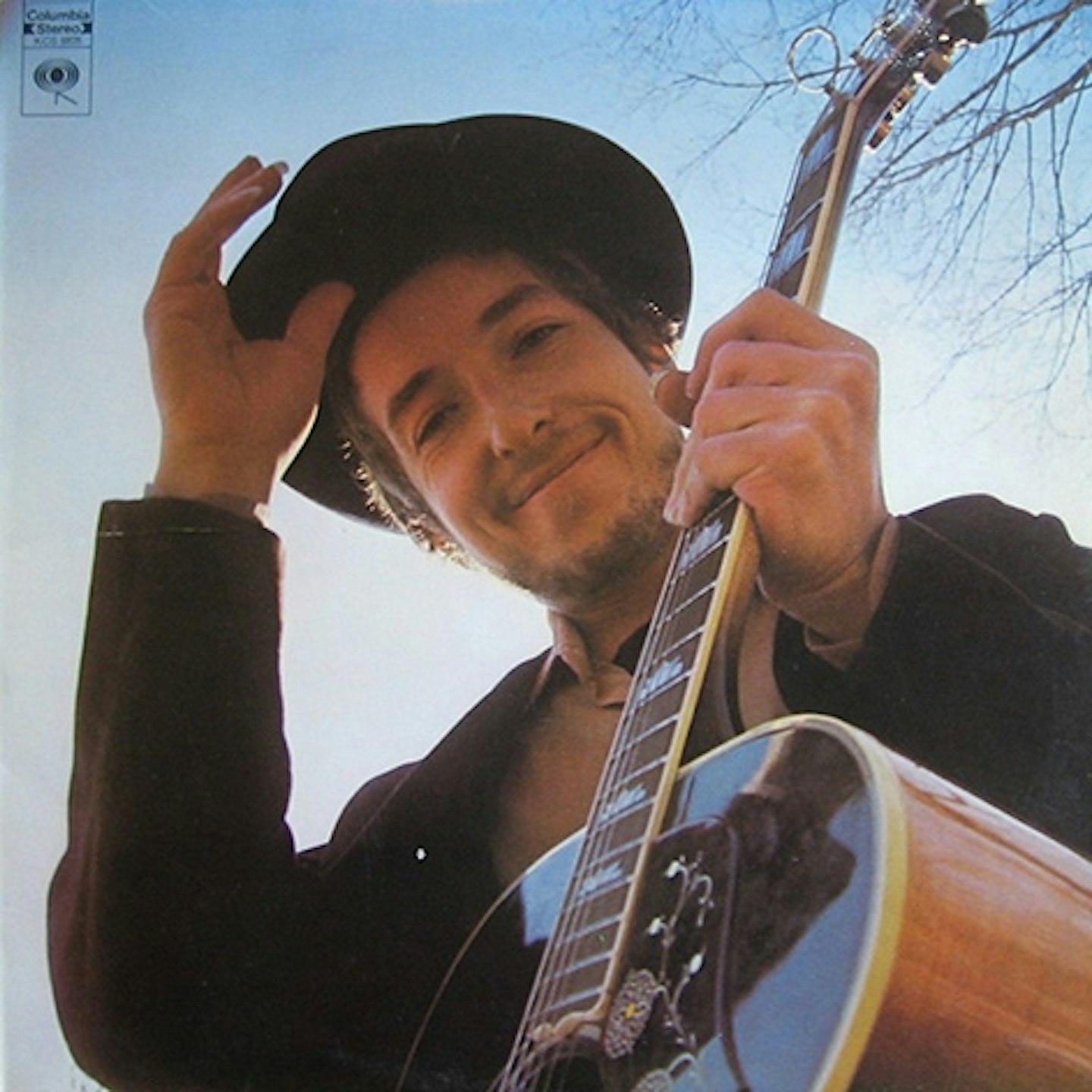 This charming stetson-doffer closes what was a very lively decade - for Dylan more than most. To mark the auspicious occasion he went full-on country, duetting with Johnny Cash (Girl From The North Country) and creating a new voice, barely recognisable from the old: palatal and fruity. It was all change again, then. Even the writing came from a Dylan previously unknown. Straight, no metaphors, no surreal excursions, only love, sweet or on the fritz - sexy and meaning it in Lay Lady Lay and To Be Alone With You, sexy and punfully double-entendred in Country Pie and Peggy Day ("Love to spend the night with Peggy Day"). The smile suited him.
9. 
John Wesley Harding
Columbia, 1967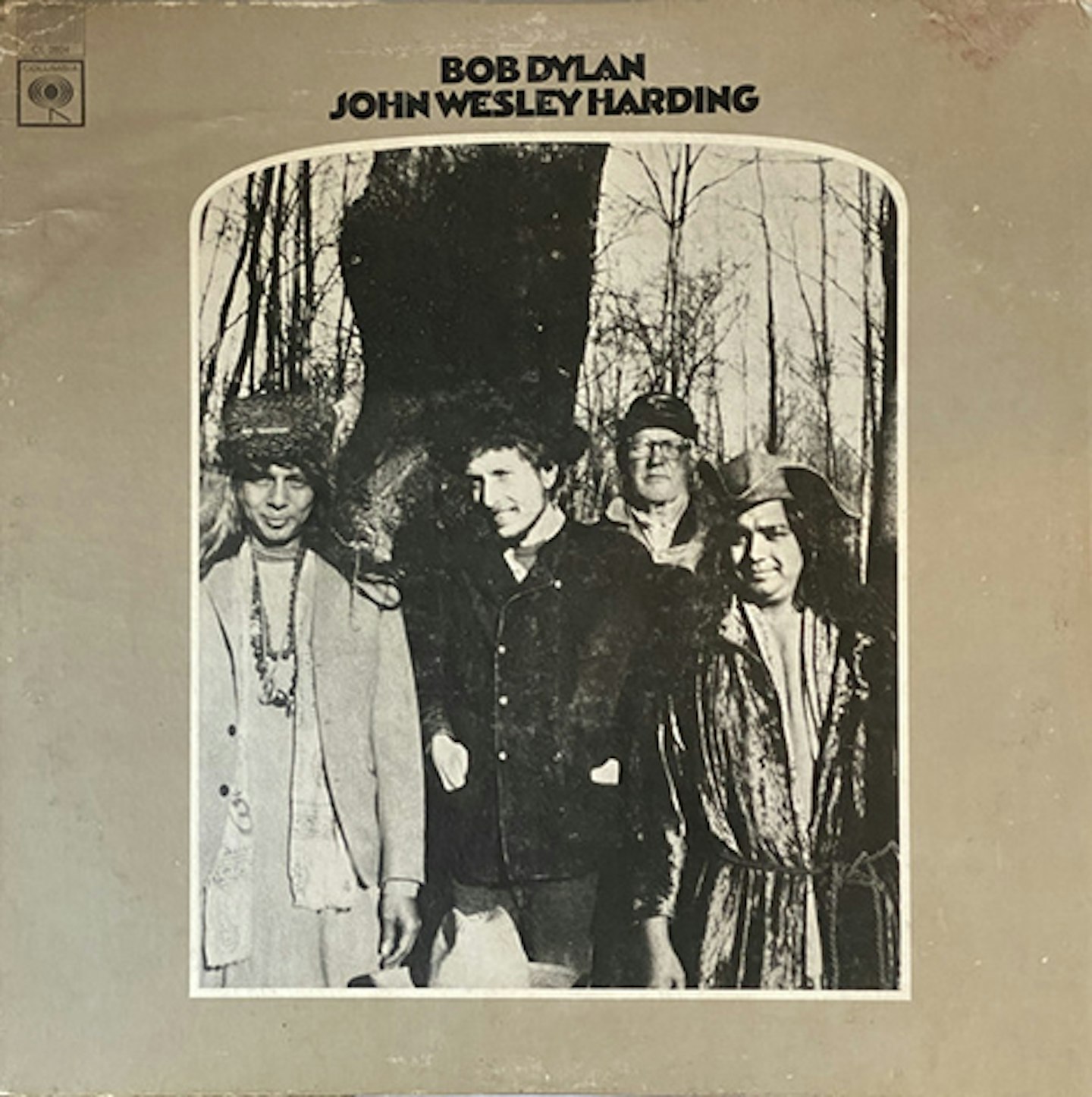 Mystery. Enigma. Lots of evil and few decibels. Dylan's return from post-motorbike-crash basement woodshedding headed for the country, certainly, with simple Nashville bass and drums back up. But, apart from Harding's Robin Hoodery, it's drenched in sin and fear, epitomised by what caught Hendrix's attention, All Along The Watchtower. Too much confusion, the hour is getting late, two riders approaching… the album reeks of unease. Until Dylan relented and added the last two tracks, smoochy 12-bar Down Along The Cove and basking romance I'll Be Your Baby Tonight. Not a chorus in the house, by the way.
8.
The Times They Are A-Changin'
Columbia, 1964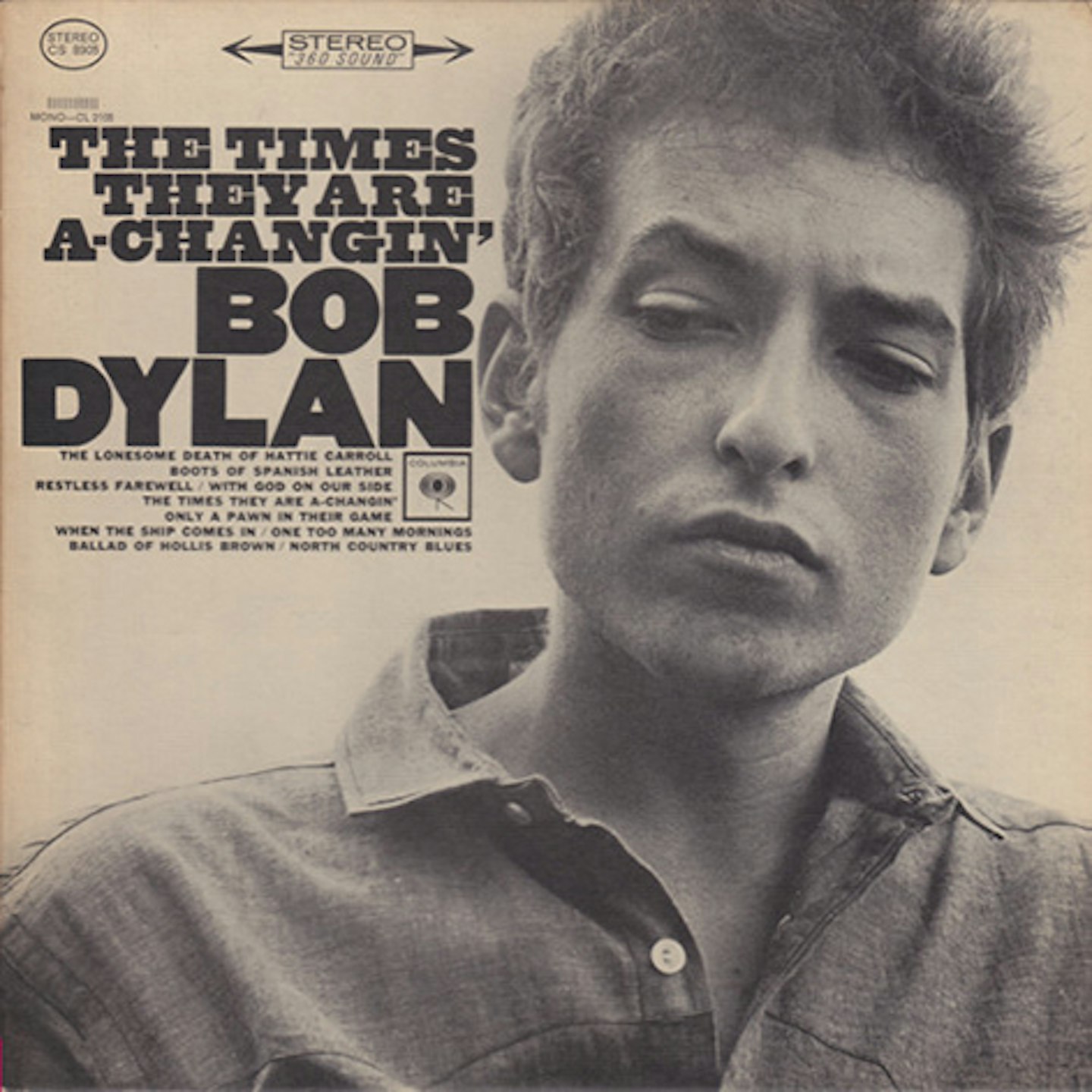 Dylan's lone joke-free '60s release. It's grim Oop North (Minnesota). Literally, in North Country Blues' tale from his native Iron Range about workers, mines and towns dying. But then With God On Our Side nags away at war while the more durably narrative Only A Pawn In Their Game and The Lonesome Death Of Hattie Carroll expose the entrails of civil rights campaign-era racism. Boots Of Spanish Leather and Restless Farewell admit a little welcome warmth, if ambivalently. Meanwhile, on a wintry note, the fierce title track appears to be ripe for a post-Global Warming revival with its opening admonishment, "Admit that the waters / Around you have grown."
**7.
Bob Dylan
**Columbia, 1962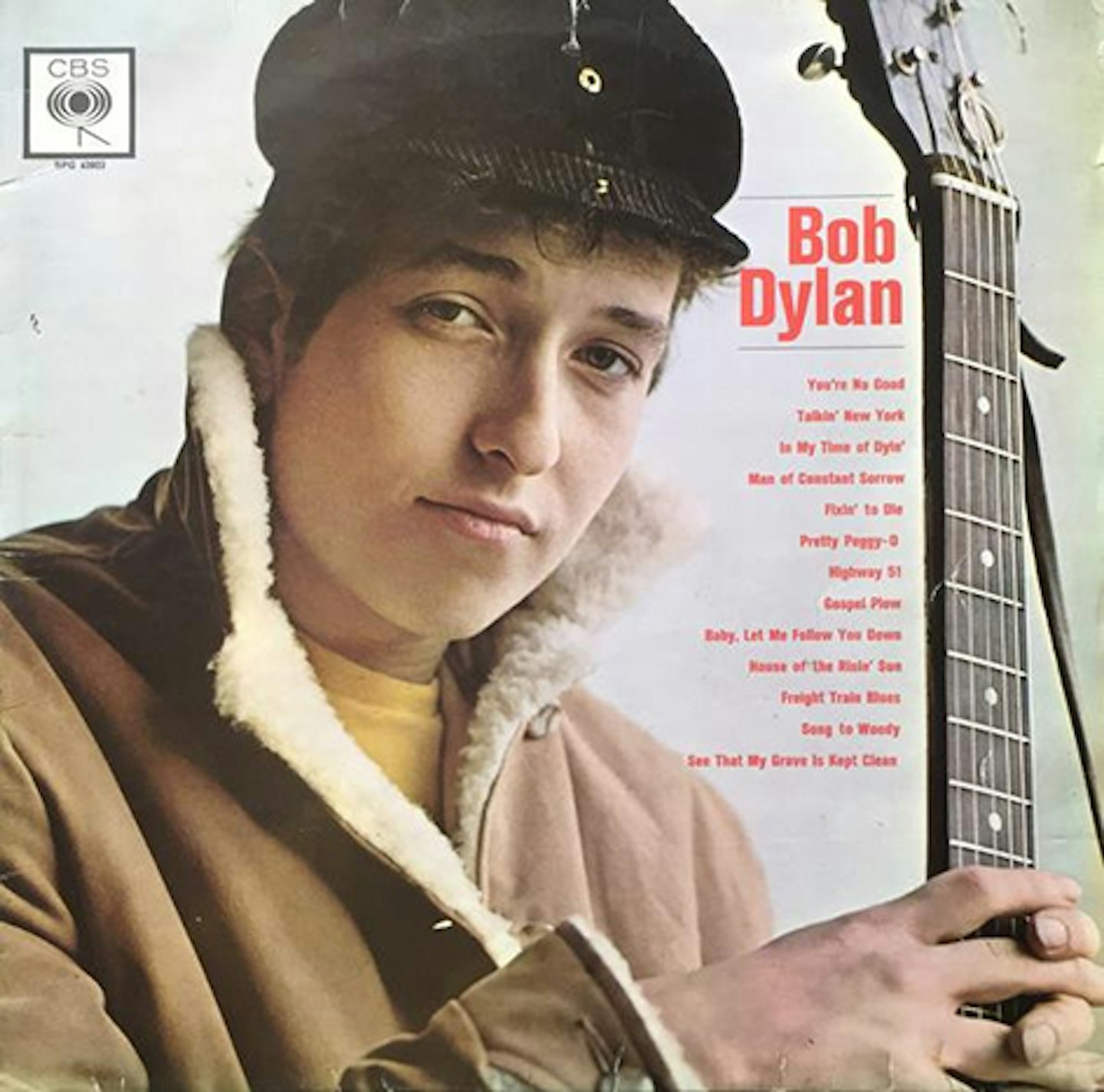 The very start of the biggest change he ever wrought, lighting up acoustic folk and blues for the mass audience. There are no topical politics just yet - and here Dylan wrote only the self-introductory Talkin' New York and the tribute Song To Woody - so in covering the mainstream 'traditional' catalogue, the success of everything here depends on his performances. Well, ecce homo. Harmonica driving along, the guitar is solidly rhythm or as fancy as Robert Johnson, whatever suits the song, while his voice is unbridled in terror or rage (Fixin' To Die) or laughing at some daftness he can't resist (Pretty Peggy-O). Despite all the frowning, no "serious artist" ever left more near-corpsing laughter on his records than Bob Dylan in the 1960s.
6.
Another Side Of Bob Dylan
Columbia 1964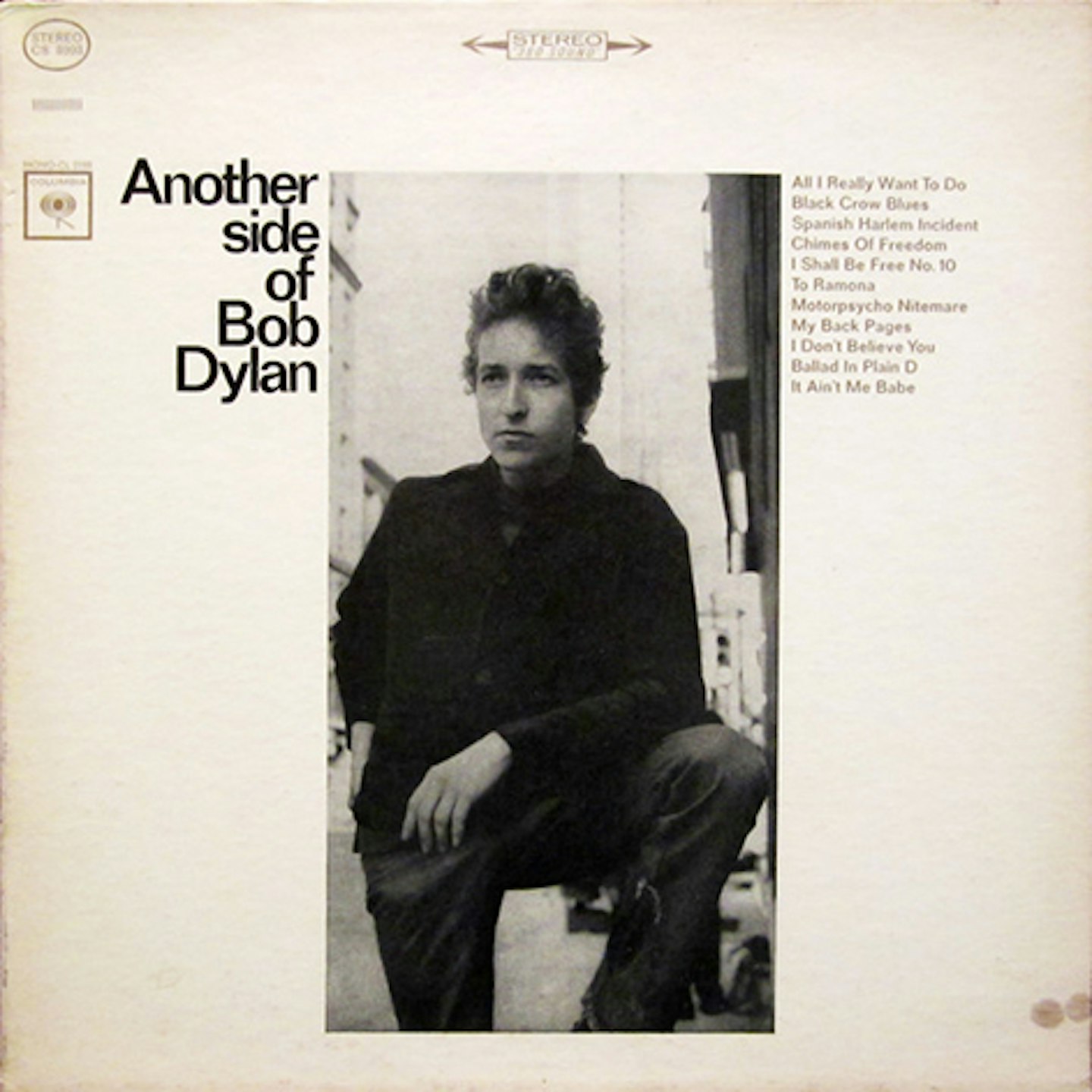 Another side already? Protested too much? After the dour The Times They Are A-Changin', Dylan took to love and fun. Motorpsycho Nitemare, a still guffawsome highlight of his comic songsmithery, saw him holler, "I like Fidel Castro and his beard!" in order to escape a lustful wench by outraging her McCarthyite farmer father (of course). Then the romance really opened up. All I Really Want To Do and It Ain't Me, Babe can hardly stop laughing, while Spanish Harlem Incident and My Back Pages bathe in tender-true warmth, excelled only by To Ramona's sorrowed sensuality… "Your cracked country lips / I still wish to kiss". A sigh, a tear, a giggle, all good.
"What Do You Think Of This Kid Called Beck? I Want To Make A Record The Way He Makes Records…" Bob Dylan's producer Daniel Lanois reveals the origins of Bob Dylan's mid-90s masterpiece, Time Out Of Mind.
5.
The Bootleg Series Vol. 4 Live 1966
Columbia, 1998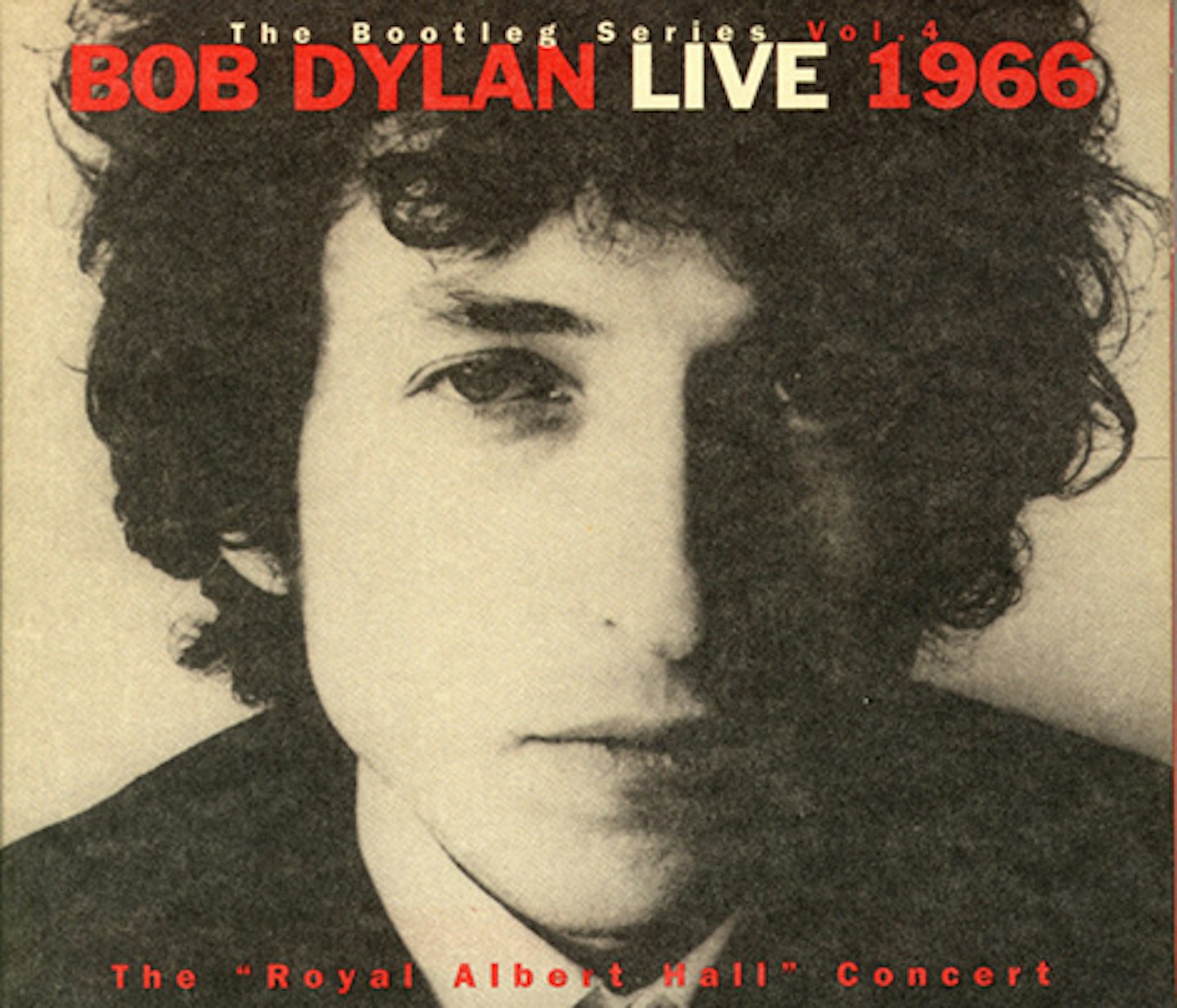 Hear the man yell "Judas!", and Dylan's backlash with "You're a liar!" and, to the band, "Play it fuckin' loud!" Hear the Dylan decade splitting in two, first CD acoustic, second electric, both brilliant. Gloriously solo, She Belongs To Me and Just Like A Woman yoke together beauty and sarcasm through the quality of his singing (yup!), while Tell Me Momma and Leopard-Skin Pill-Box Hat rock with brutal fire and harsh laughs too. Like A Rolling Stone closes the set with what Tony Glover's sleevenote calls the "velvet sneer" of "How does it feeeel?"
4. 
Blonde On Blonde
Columbia, 1966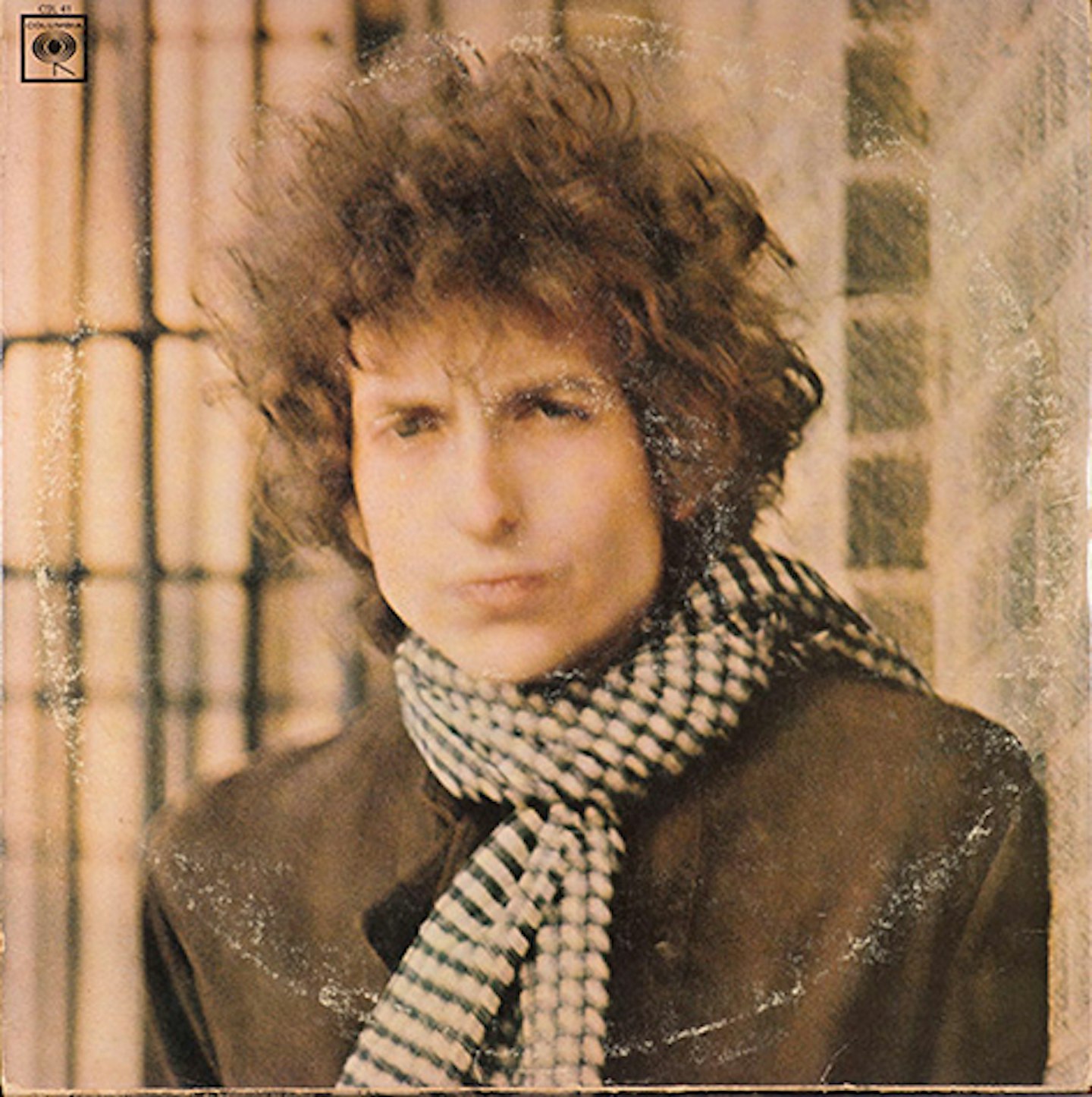 Nothing but the girl. Song after song about how it all went wrong. Immerse yourself in delicate moments like Dylan's embarrassed reluctance every time he comes back to those "visions of Johanna". And/or trivially enquire: "Is this the one about Joan Baez?" The lyrics avalanche jaw-dropping imagery, but repetitive theme and musical tone grind at times - despite I Want You and Just Like A Woman's rolling thunderous wondrousness. But… for some, this is of course the Best Album Of All Time. So, conceivably, wrong to enjoy rowdy, dirty Rainy Day Women #12 & 35 or Obviously Five Believers better than more normally revered material.
Joan Baez: Bob Dylan, Steve Jobs, Martin Luther King And Me...
3.
Bringing It All Back Home
Columbia, 1965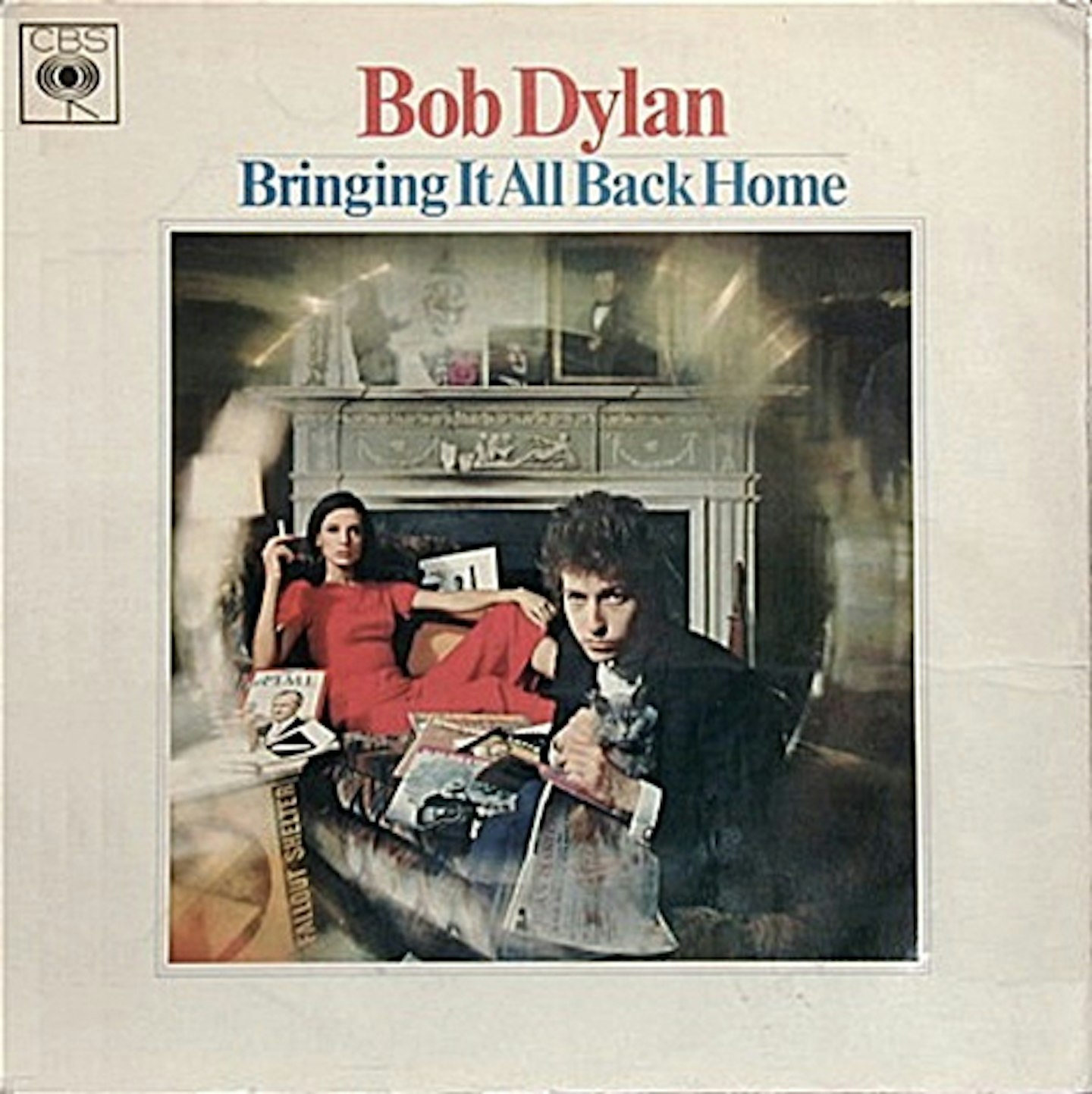 The half-and-half album with the electric side coming first, both parts mainly recorded within the space of a few New York days. But the two sides don't feel so different now - whether they are plugged in or not, She Belongs To Me, Love Minus Zero/No Limit, Mr. Tambourine Man and It's All Over Now, Baby Blue are all glorious songs. And when it comes to music power, he'll knock you off your feet either way, from raucous Maggie's Farm to the acoustic riff of It's Alright, Ma (I'm Only Bleeding). First the lapel-grabbing tunes yank you in and then you're lost in the imaginative rush of the lyrics, albeit often wild-to-surreal; you get what he's talking about even if you don't know what he's saying.
2.
The Freewheelin' Bob Dylan
Columbia, 1963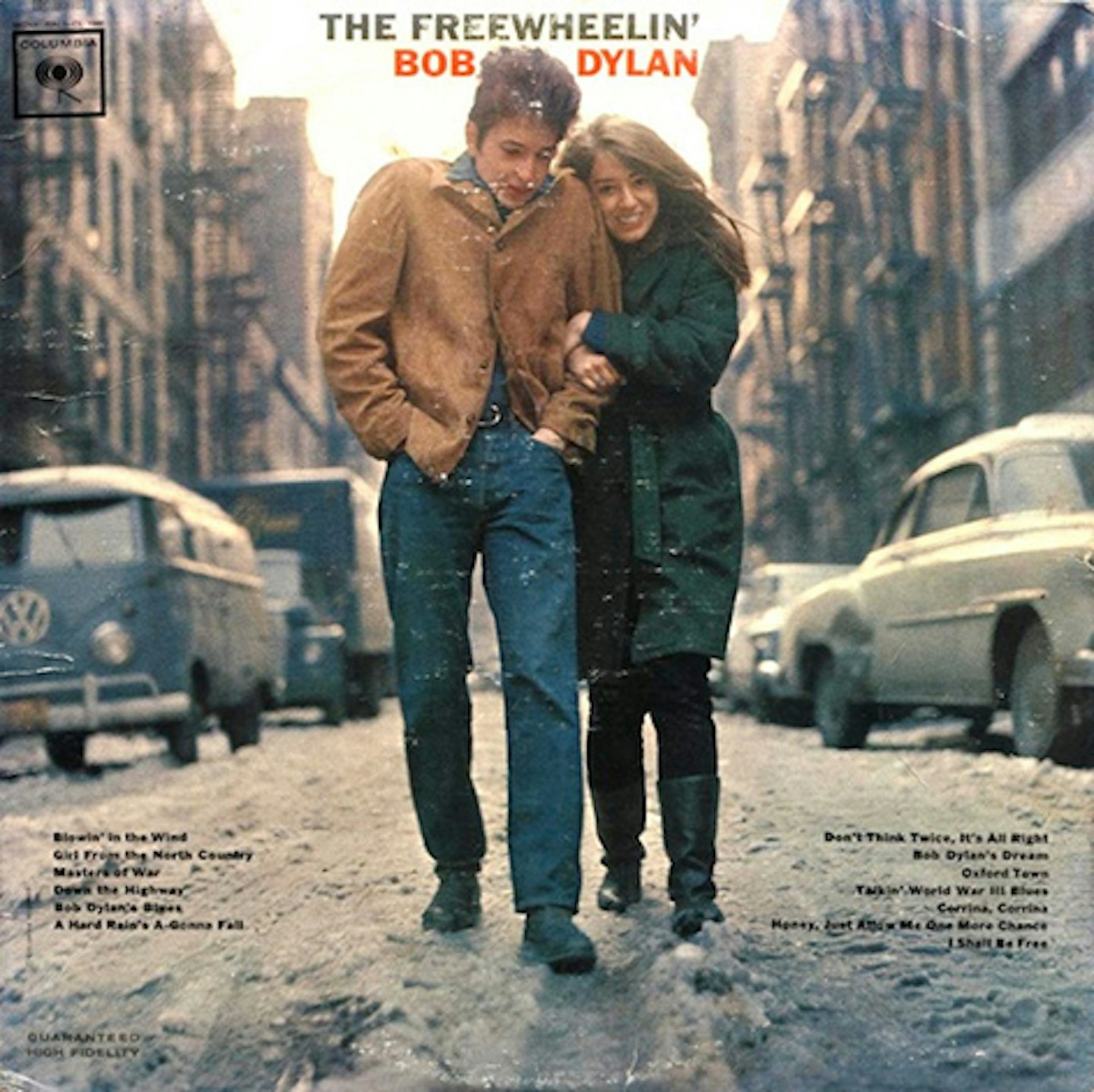 Dylan's first self-penned long-player produced three majestic political songs: A Hard Rain's A-Gonna Fall, Blowin' In The Wind and Masters Of War. This was living dread for the ages. But a soul can bear only so much civil strife and nuclear war, so you're invited to caper away with Bob Dylan's Blues or Talking World War III Blues ("I'll let you be in my dreams if I can be in yours"). And the love songs match that range, from the gambolling Honey, Just Allow Me One More Chance to the bone-deep Girl From The North Country. The songs received all the attention, but Dylan sings like a whiney Frank Sinatra, a marvel of intimate rightnowness.
1.
Highway 61 Revisited
Columbia, 1965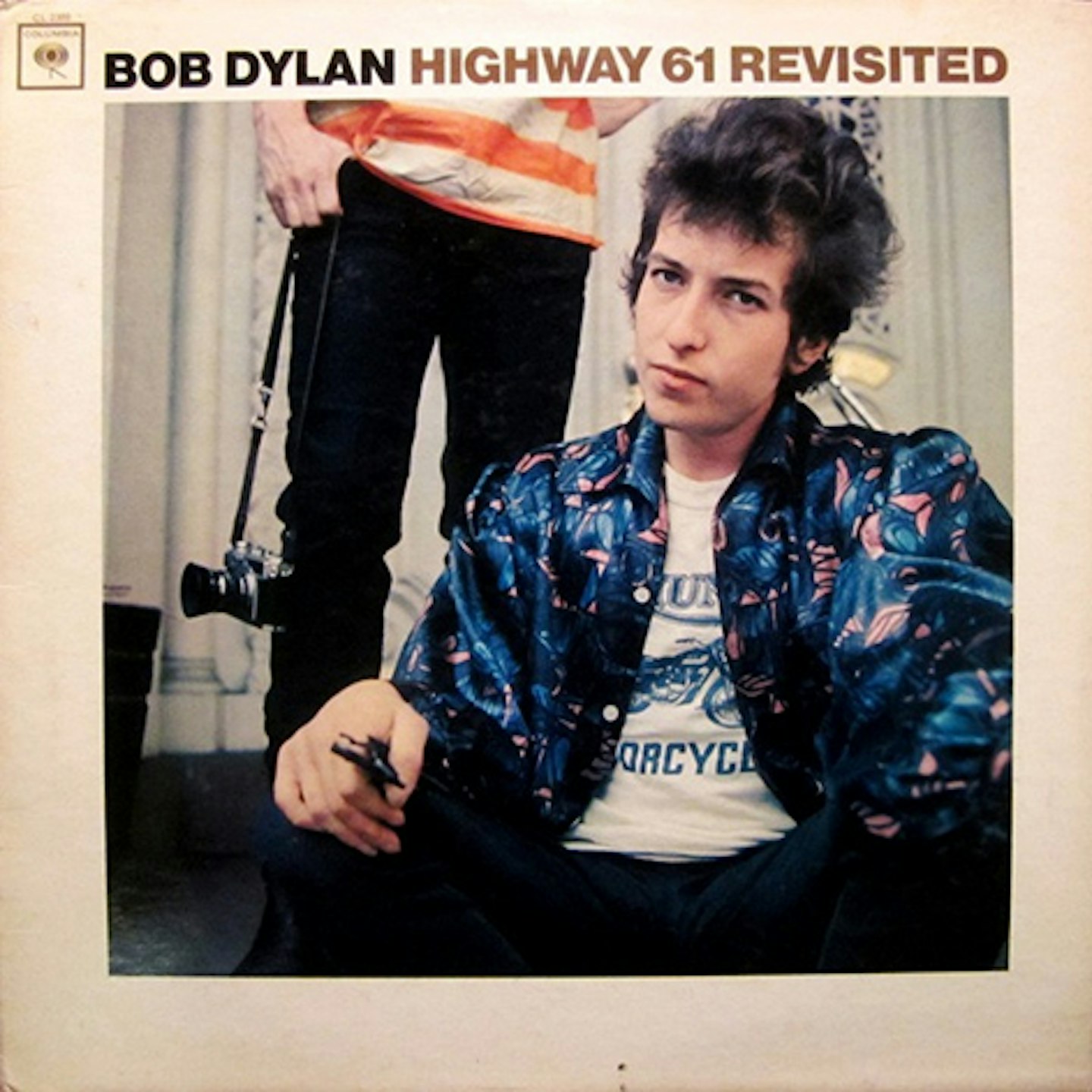 All-electric debut, discomfiture abounds, times out of joint, protest can't get any purchase. Desolation Row marks the spot - "The riot squad is restless" - Dylan looking down on a tilt-a-whirl world of jive surrealism that feels so thought-out you want to think and think and think it through. Same for Just Like Tom Thumb's Blues, Tombstone Blues and Highway 61 itself: lyrics working on brain and intuition, while flesh and bone lurch to the Bloomfield/Kooper band's stumblebum fairground R&B. Though you may well have to be sober to play drunk like that. And Dylan makes every honed word heard way above the uproar.
"I Had To Do Some Kind Of Intervention…" Bob Dylan's Soy Bomb Guy Reveals All!
BECOME A MOJO MEMBER for instant access to the latest MOJO and receive every new issue on your smart phone or tablet to listen to or read from as little as 99p. Enjoy access to an archive of previous issues, exclusive MOJO Filter emails with the key tracks you need to hear each week, plus a host of member-only rewards and discounts.