Metamorphoses don't come more dramatic than that of Fleetwood Mac. Initially led by troubled, Bethnal Green-born guitar magus Peter Green – "the blues was too deep…it ended up hurting my soul", he told MOJO in 1996 – they were arguably the most arresting act of the late '60s British Blues boom. By 1977's Rumours, though, they were a polished Anglo-American chart colossus, whose equally stirring songs took months rather than minutes to nail. Line-up wise, the thread that bound was Mick Fleetwood and John McVie, happenstance - then later wily - trustees of the moniker that the self-effacing Green concocted from their surnames. What other rhythm-section has such titular power? Okay, Sly & Robbie, but there is no Mullen Clayton…
As well as music, theirs is a name synonymous with acid burnout, messy affairs and cocaine-addled excess. Everybody knows Green's transcendent guitar instrumental Albatross, and the Stevie Nicks-penned US Number 1 Dreams, but countless other delights lie in store for the patient peruser of the group's 18 or so studio albums and numerous solo ventures.
Taken en masse, Fleetwood Mac's oeuvre can still enchant purists, pop fans and stars alike, with artists from Taylor Swift to Fleet Foxes still audibly in thrall to the group. Following Lindsey Buckingham's departure from the band and the sad passing of Christine McVie in 2022, it's unlikely that the band will made another album, so instead here is MOJO's pick of their best LPs. Both Nick's Bella Donna and Lindsey Buckingham's Out Of The Cradle very nearly made the cut here, as could have Christine McVie's 1970 solo debut Christine Perfect, but we decided instead to focuses on the singular magic of group and intra-band efforts…
10.
Lindsey Buckingham Christine McVie
Lindsey Buckingham Christine McVie
ATLANTIC/EAST WEST, 2017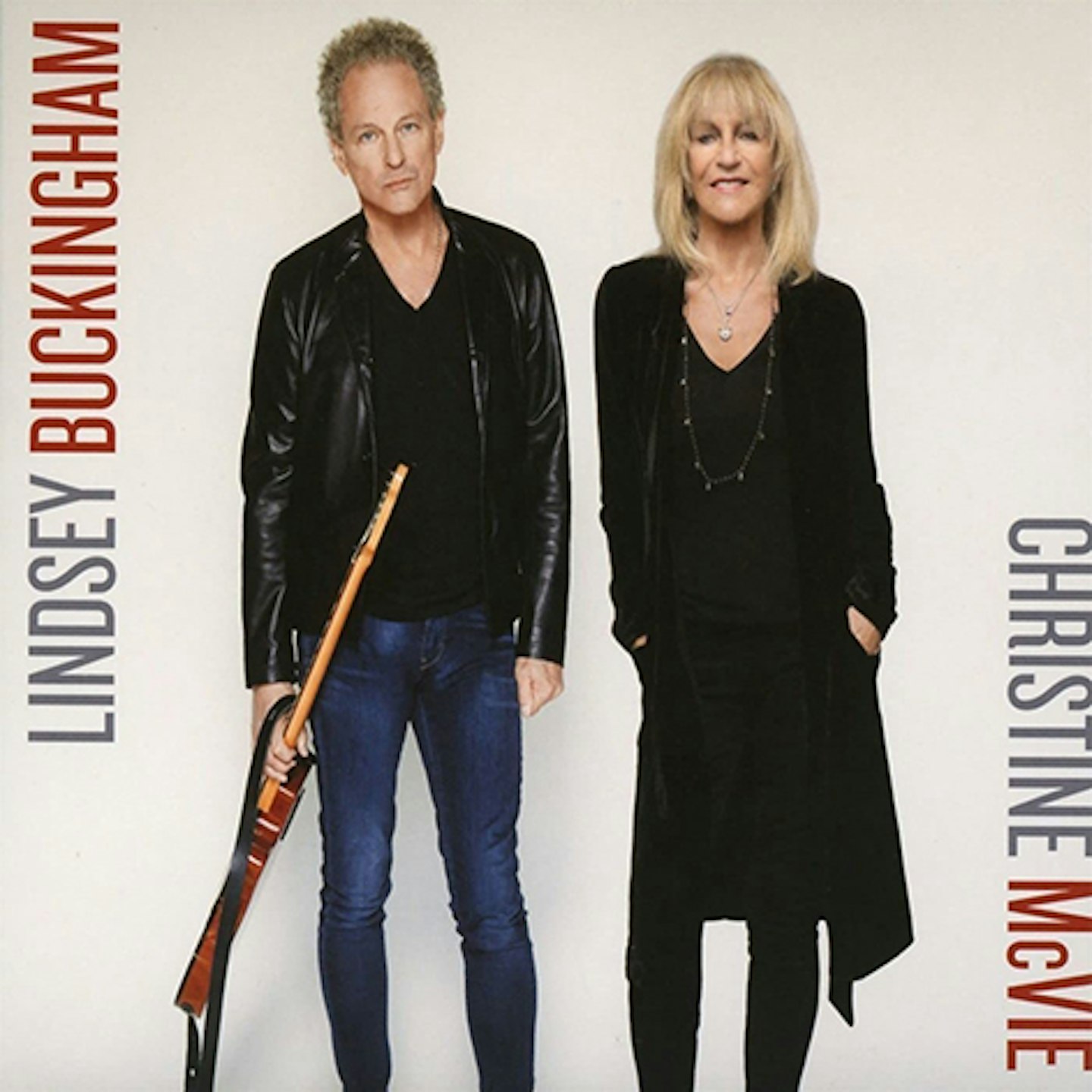 A Fleetwood Mac album but for one key missing ingredient. Not long after Christine McVie re-joined Fleetwood Mac in 2014, she and Lindsey Buckingham revisited the LA studios where the group had recorded Tusk to work on new material. The Mac's rhythm section joined the sessions and within a few months they had the bones of what looked like the next Fleetwood Mac album. However, when Stevie Nicks declined to contribute, Buckingham and McVie stuck it out under their own banner instead. With the joyous, Everywhere-like bounce of McVie's Feel About You and Buckingham's smoky, paranoid-sounding In My World standing up next to some of the band's very best songs, this would have made for a fine swansong.
9.
Buckingham Nicks
Buckingham Nicks
POLYDOR 1973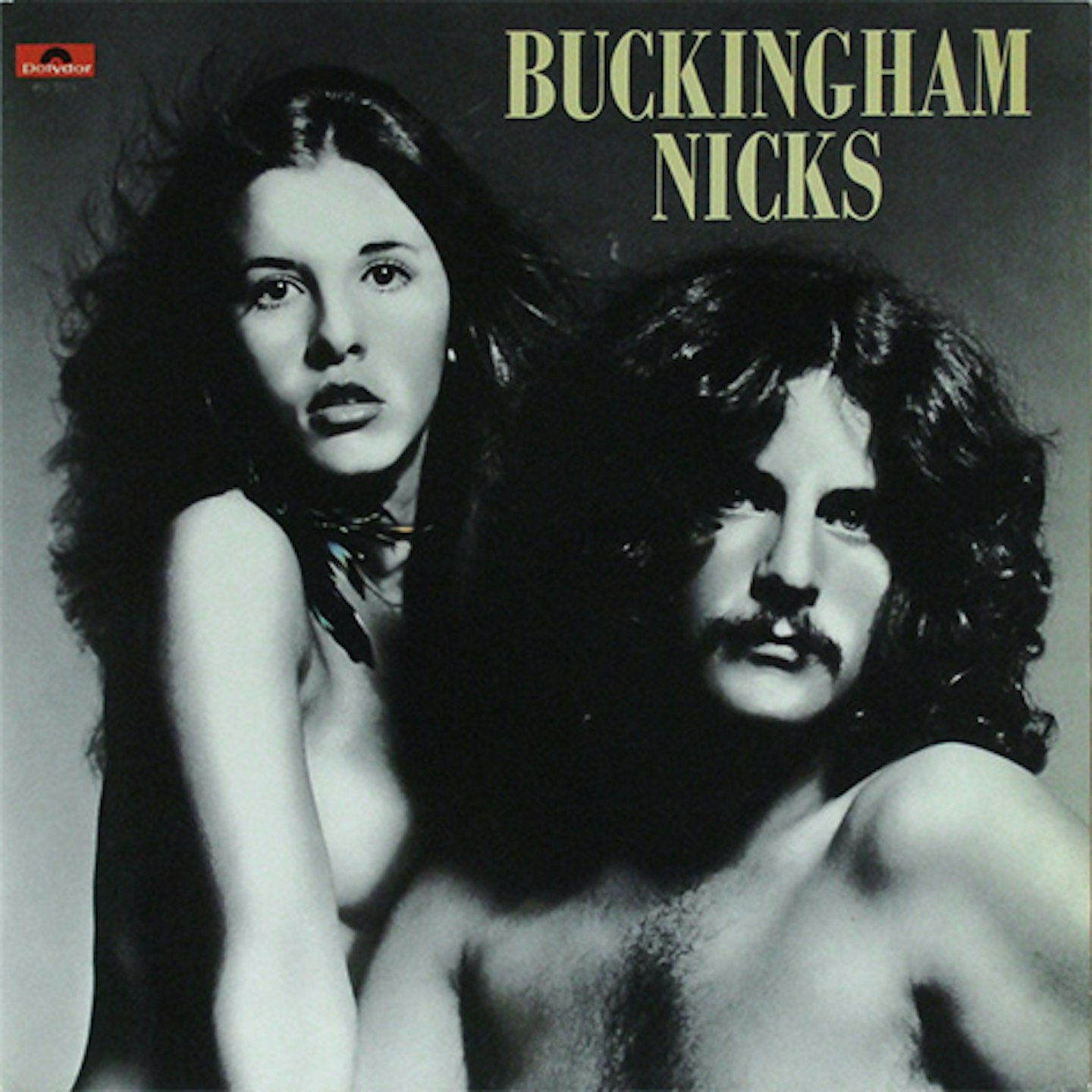 It was of course the chance discovery of Lindsey Buckingham and Stevie Nicks' first album that led Mick Fleetwood to invite Buckingham - and on Buckingham's insistence, Nicks - to join Fleetwood Mac, and while Buckingham Nicks has yet to be released on CD, fleeting vinyl re-releases in 1976 and 1982 show just what caught Mick's attention. Standouts such as Crying In The Night and Frozen Love showcase a fully formed Californian soft-rock sound that was clearly the template for 1975's Fleetwood Mac, and not for nothing was Buckingham Nicks's assistant engineer Richard Dashut a drafted co-producer on Rumours and Tusk. The superb, cleverly modulating Long Distance Winner cements the view that BN is way more than juvenilia, but few folks got the record at the time. When Buckingham took that all-important call from Mick Fleetwood, Nicks was working as a cleaner.
Stevie Nicks Interviewed: "I think Prince would have liked a romance with me…"
8.
Fleetwood Mac
Bare Trees
REPRISE 1972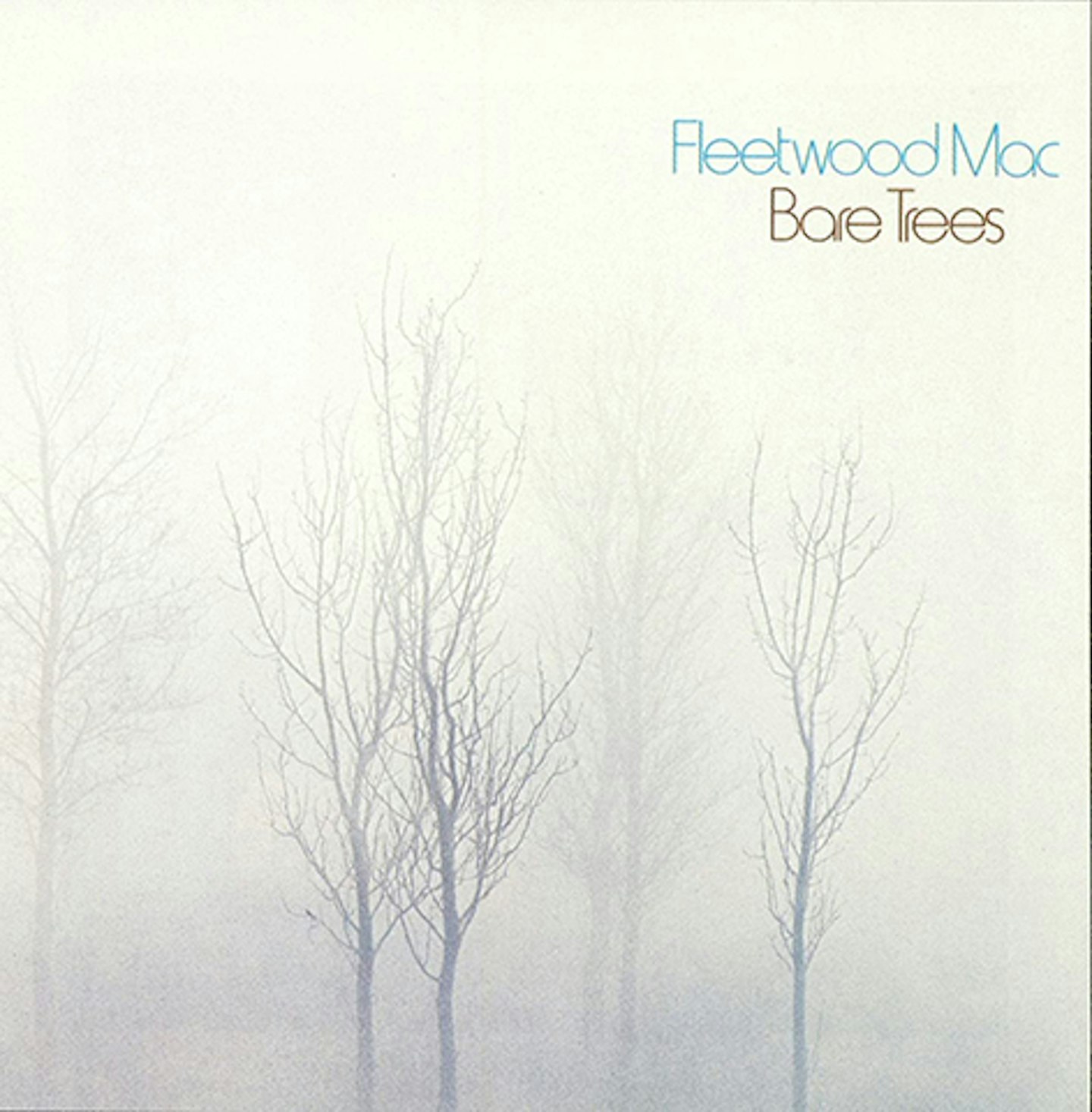 John McVie's arty cover shot, a poetry reading from local old lady Mrs Scarrott (Thoughts On A Grey Day), and a Danny Kirwan song that set Rupert Brooke's Dust to music – despite some no-nonsense choogling on Child Of Mine, Bare Trees has highbrow ambitions. Bob Welch's Sentimental Lady packs a beautifully insistent melody and raunchy Christine McVie original Homeward Bound airs the suitcase blues that led to her eventual 1998 departure, but Kirwan, fired on the subsequent tour, was next out. His pretty, perfectly formed instrumental Sunny Side Of Heaven is another reason why this record deserves your ear.
7.
Fleetwood Mac
Tango In The Night
WARNER BROS 1987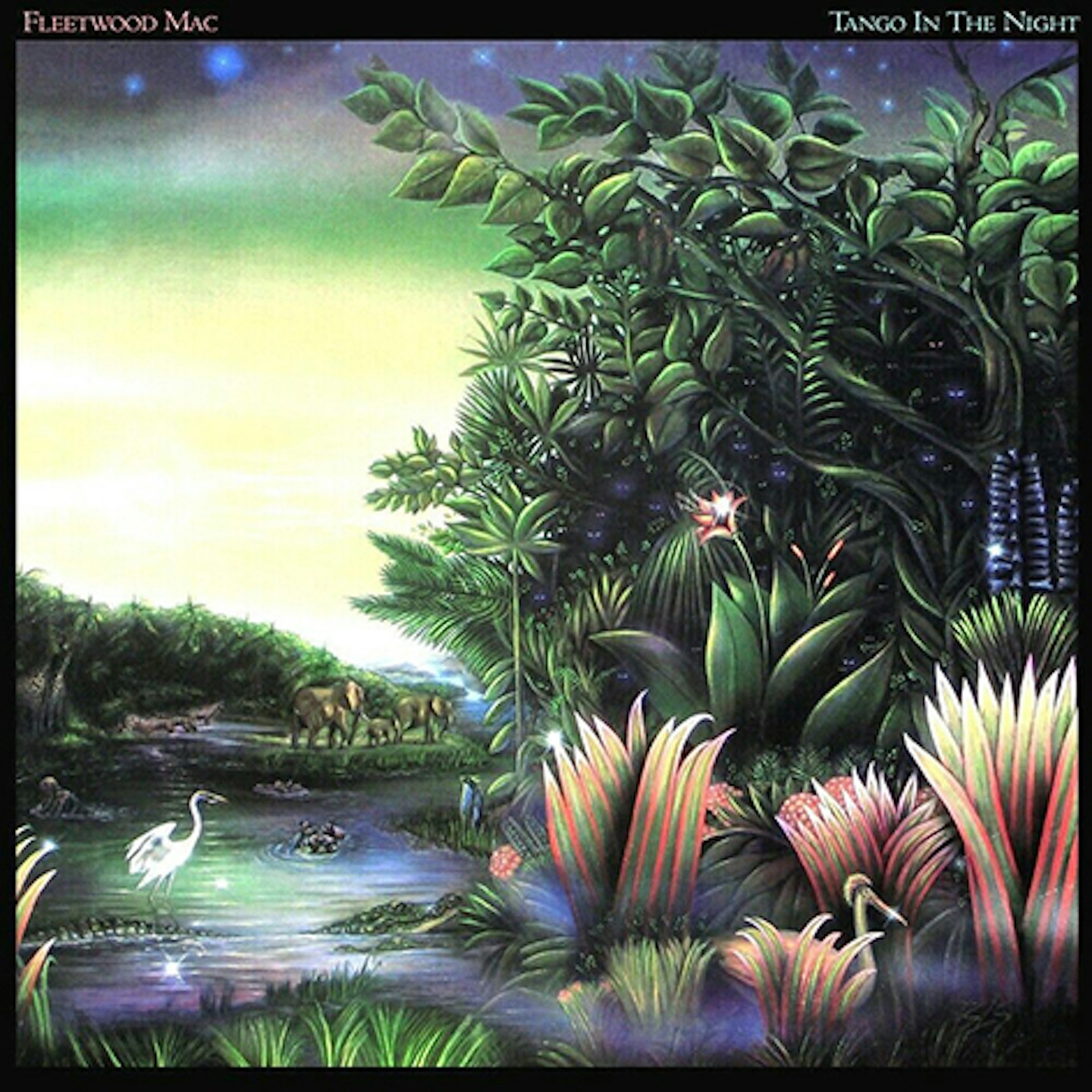 That Brett Livingstone-Strong's cover painting homage to Henri Rousseau hung in Buckingham's house speaks volumes. Tango's DNA includes a jettisoned Lindsey solo record and his cathartic colossus Big Love, while he and Richard Dashut's sequencer-rich, always musical production makes for a winningly poppy Mac on Christine McVie's Everywhere. A slightly quieter outing for the Klonopin-fugged Nicks, perhaps, but once again the Mac gleaned gold from trouble at mill. Alas, strong chart placings (UK Number 1; US Number 7) didn't prevent Buckingham quitting, and he wouldn't make another record with the band until 2003's Say You Will.
6.
Fleetwood Mac
Future Games
REPRISE 1971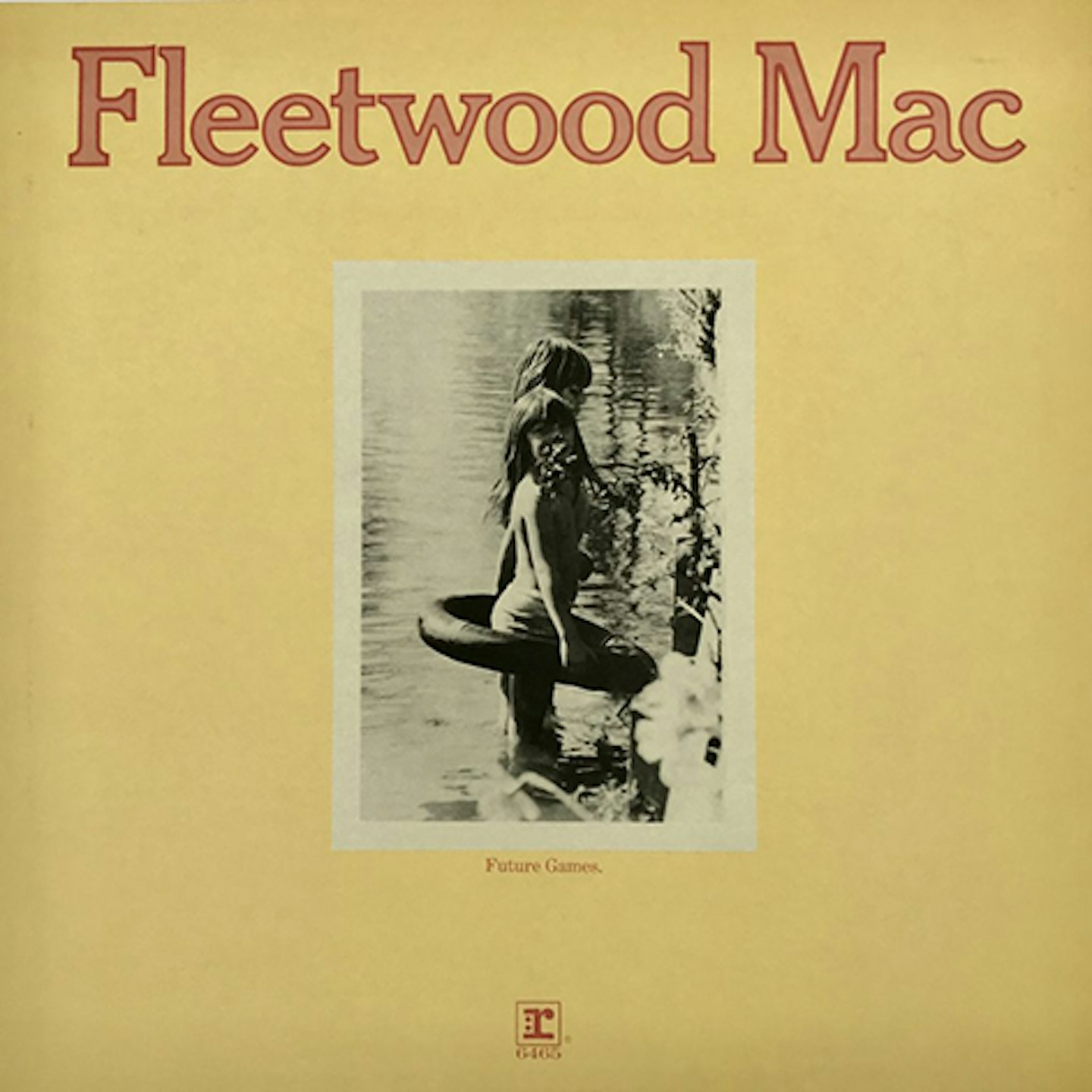 On 1970's Kiln House, guitarists Danny Kirwan and Jeremy Spencer held the fort in the wake of Peter Green's exit. Now Spencer was gone too, acid-frazzled and hanging with US religious cult, Children Of God. Christine Perfect, later McVie - also much-featured on Kiln - gained the full membership she was due, and guitarist Bob Welch arrived. The net result was a gently meandering record that's perhaps the overlooked gem in the Mac stack. Kirwan's trippy Woman Of 1000 Years; the Allman's style guitars on Morning Rain; Welch's fine, spooked-sounding title track and the graceful, Perfect-penned Show Me A Smile – what's not to love?
5.
Fleetwood Mac
Fleetwood Mac
WARNER BROS 1975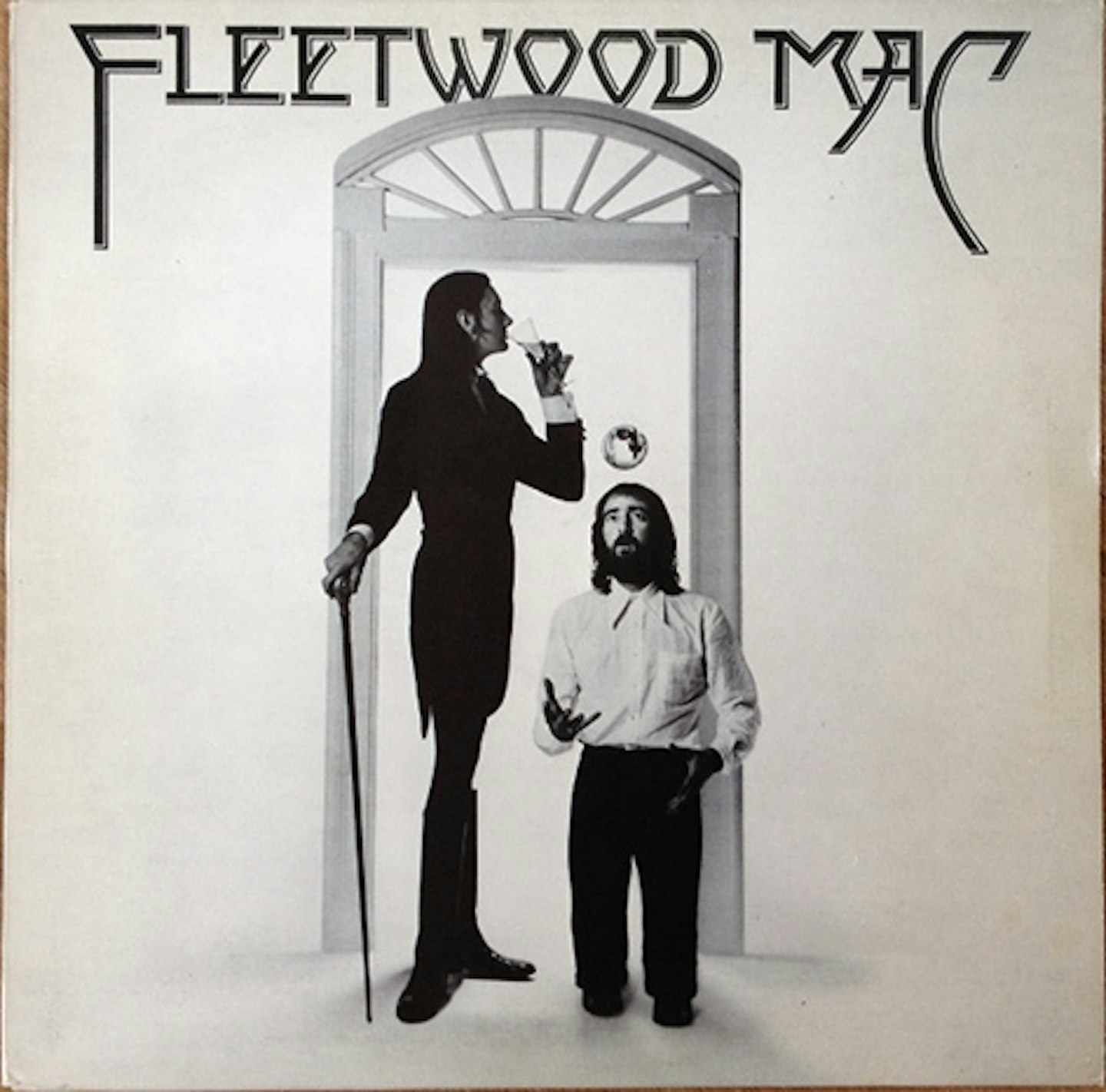 Head-hunted guitarist Lindsey Buckingham tells Mick Fleetwood he and girlfriend/ Buckingham-Nicks foil Stevie come as a pair, and so begins the second truly extraordinary era of Mac-ness. Nicks immediately proves her worth with ballsy Welsh witch tale Rhiannon and ever-resonant folk-ballad Landslide. Two strands of woman power and three lead vocalists make for a potent and singular Anglo-American alliance, Christine McVie holding up her end on the blissed-out Warm Ways and loved-up Over My Head. The rhythm section is still hogging the cover, but Buckingham and Nicks prove indispensable from here on in.
4.
Fleetwood Mac
Fleetwood Mac
BLUE HORIZON 1968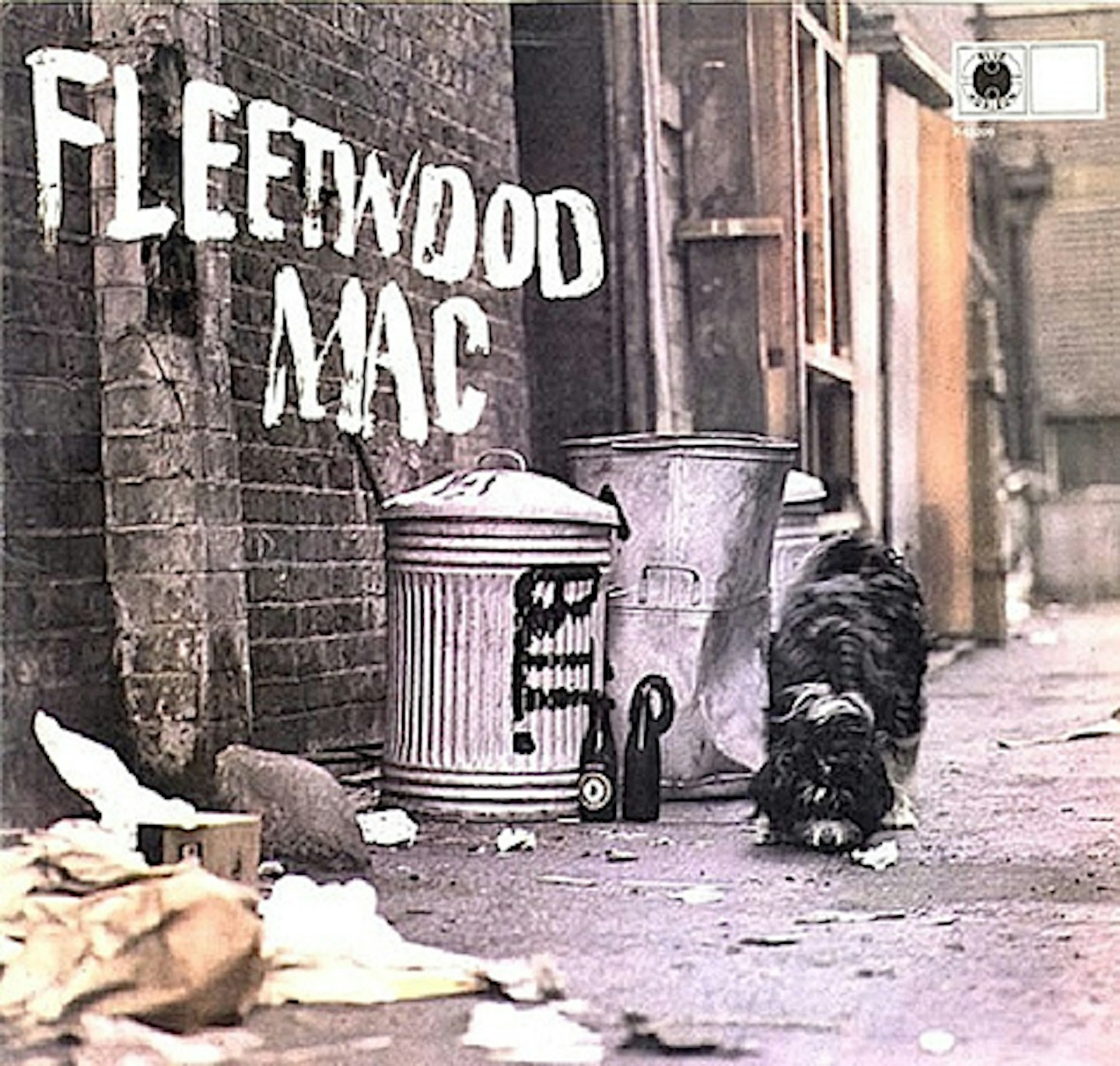 Only when listening to albums such as this does one realise quite how vitalising that most hackneyed of genres, the 12-bar blues, can be. Fresh from supplanting 'God' (Eric Clapton) in John Mayall's Bluesbreakers, Peter Allen Greenbaum formed a crack Brit-blues outfit elevated – at times almost levitated – by his honeyed vocals and a guitar tone that BB King would later describe as "the sweetest I ever heard." Factor in Jeremy Spencer's Elmore James-informed slide, and that unshakeable, joined-at-the-hip rhythm section, and you've a dazzling debut wrapped in a Battersea-shot cover that fakes south side Chicago.
3.
Fleetwood Mac
Tusk
WARNER BROS 1979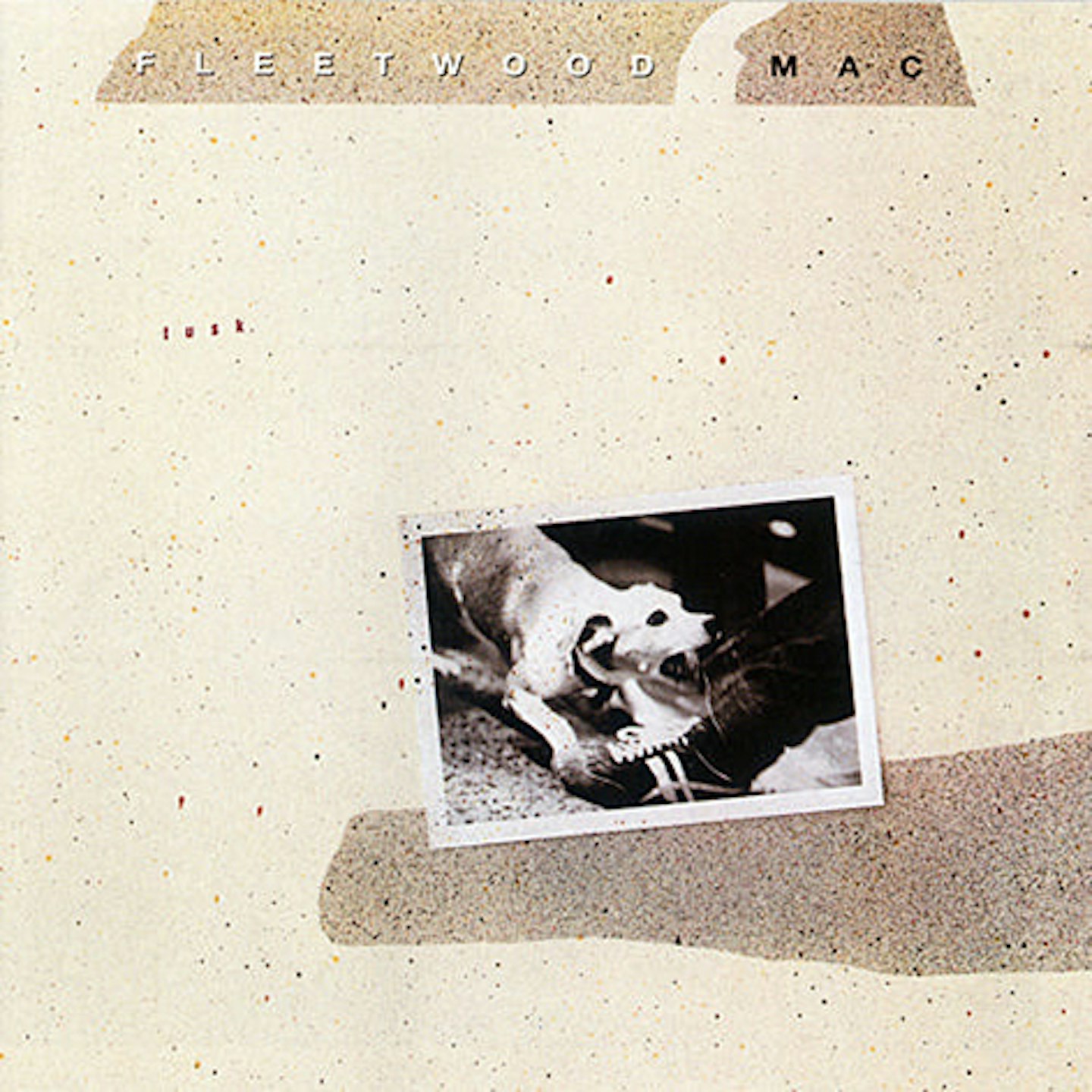 Warners bigwigs dubbed the profligately pricey Tusk 'Lindsey's folly', but its conscious retreat from the commerciality of Rumours makes for an engrossing, if schizophrenic-sounding listen. Buckingham's English new wave influences rub shoulders with the AOR nous of Nicks (Sara; Angel), and seasoned down-tempo balladry of Christine McVie (Over & Over; Brown Eyes) on an industry-subverting work named for two jumbo tusks book-ending the console at Village Recorder studios. The bizarre title track - recorded live at Dodger Stadium Los Angeles with Nicks cheerleading a 100-strong marching band – still sounds utterly unique. Excessive, wildcard genius from a band attempting to stave-off meltdown.
2.
Fleetwood Mac
Then Play On
REPRISE 1969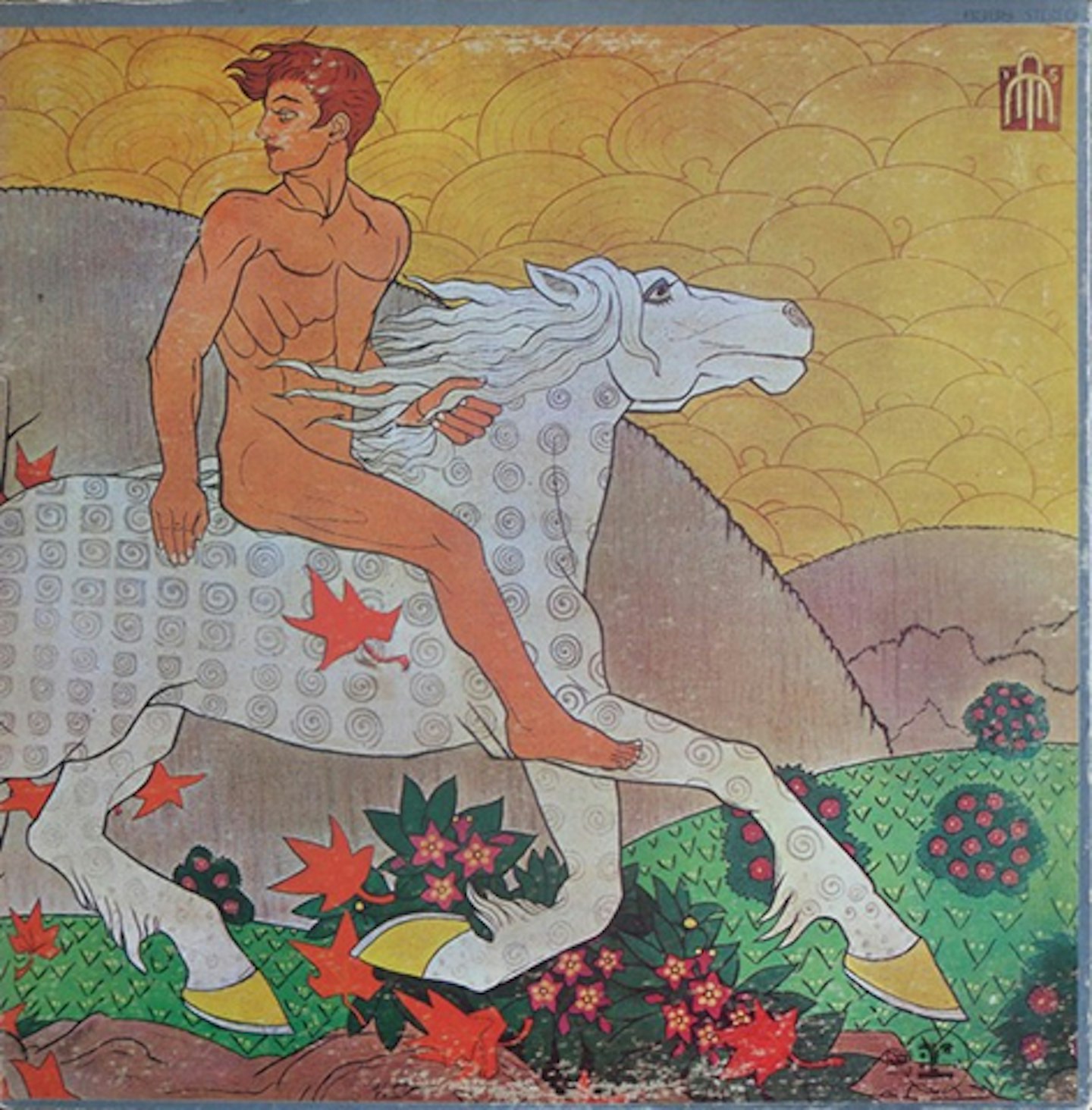 Peter Green's troubled mind leaps from the grooves of this, his soulful and sensual masterpiece. The self-explanatory Show-Biz Blues; the haunted-sounding Before The Beginning – these and other songs here flag-up his fraught relationship with fame/ search for religious redemption. Though Green's acid-induced mental illness and near-complete rejection of materialism were imminent, he was patently still a visionary. Each of his band mates lost a £5 bet with him that Oh Well wouldn't become a hit, the guitarist seeing it reach Number 2 and donating £12,000 to Save The Children before quitting the band in May 1970.
1.
Fleetwood Mac
Rumours
WARNERS BROS 1977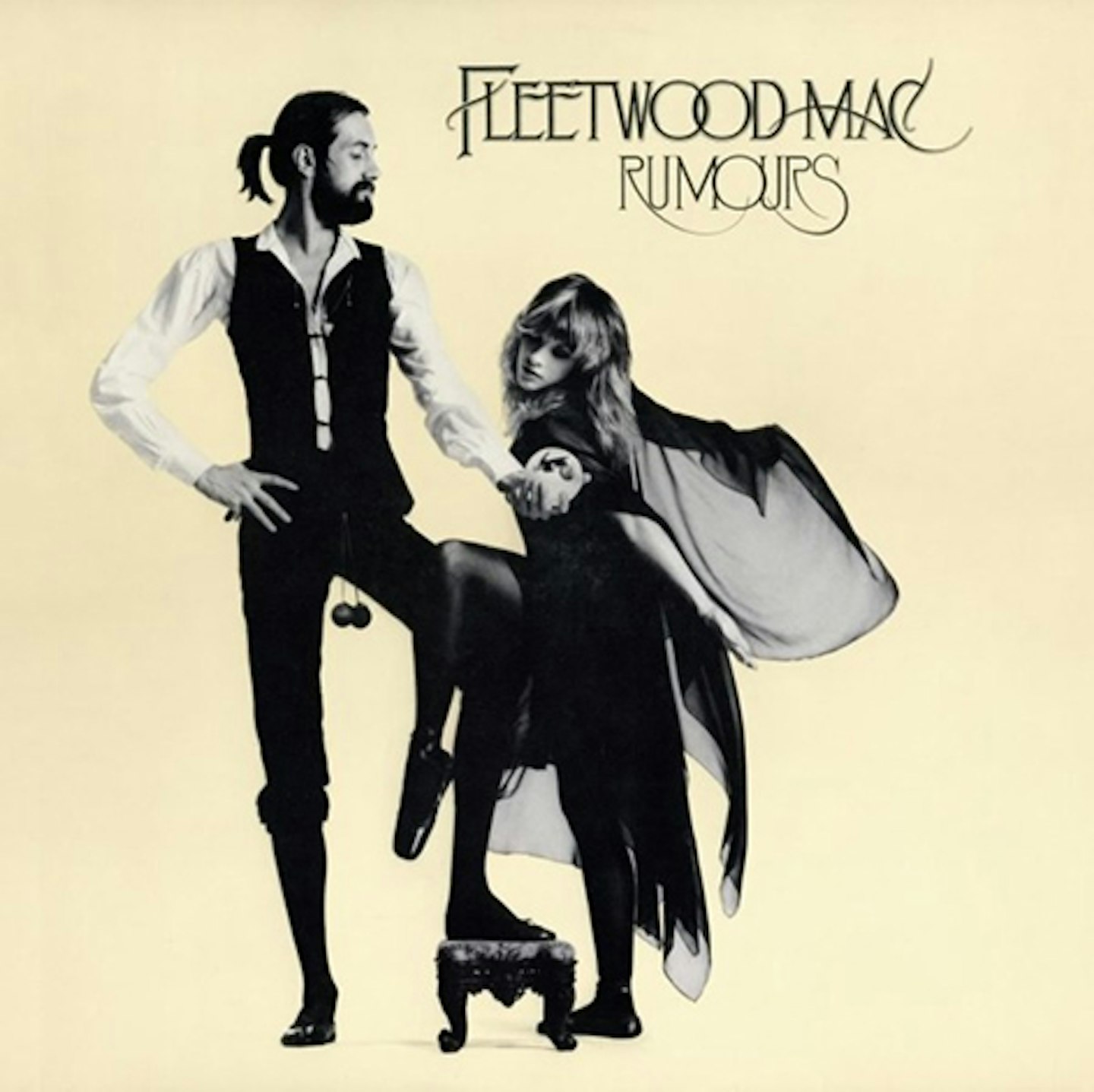 The many-pronged and complicated affairs; the different talents peaking as one – Rumours is rock's soap opera par excellence, bitter-sweet emotions fuelling choice, indelible AOR hatched in a blizzard of cocaine and recrimination. Buckingham and Nicks slog it out across Go Your On Way and Dreams (who but Fleetwood and John McVie could nail the latter's hypnotic groove so perfectly?), but Christine's Don't Stop, later appropriated by Bill Clinton circa his 1992 presidential campaign, stays optimistic post break-up with hubby, John. Forty million sales and a zillion column-inches later, Rumours is still among Spotify UK's most-streamed albums.