Feeling redundant at the age of 27, post-Beatles Paul McCartney would compare his predicament to that of the astronauts who'd returned from the moon: "What do you want to do with the rest of your life?" he mused. His was to be a bumpy re-entry, characterised by a nagging doubt that was at odds with the apparently super-confident figure the public had seen on the cinema screen in Let It Be.
From the low-key beginning of his first solo album McCartney, via a procession of variously slick or odd records throughout the 1970s, Paul built a band, Wings, as an extension of his travelling family, before they crashed following his still-bizarre weed bust/imprisonment in Japan in 1980. Like most of his '60s contemporaries, Macca then seemed a bit lost during that glossy decade, before fully relocating his muse in 1997 with Flaming Pie.
Looking back, McCartney's wonky solo path should not have been so much of a surprise, really. He'd always viewed the difference between The Beatles and their peers as being that the Fabs were inherently art-minded outsiders. He may have been the kid who'd lain on the carpet at 20 Forthlin Road listening to his former bandleader dad Jim playing piano and thus begun to learn the intricacies of harmony, but he was also the teen who'd sat on Liverpool buses smoking a pipe in an effort to look like a beatnik weirdo. In truth, Paul was never 
as "straight" as he appeared.
For someone often regarded as commercially minded, McCartney is at heart a pop experimentalist, as proven by his Wings and solo catalogue: a trail of records that highlight his eccentricity as much as his magical gift for melody.
Moreover, McCartney has pretty much always operated from instinct rather than a shark-eyed hunger for hits. "My career is certainly not carefully considered," he told this writer 13 years ago. "And I think that's probably quite obvious." Here, MOJO dives into that career and ranks and rates the former Beatle's best albums…
10.
Wings
Back To The Egg
Parlophone, 1979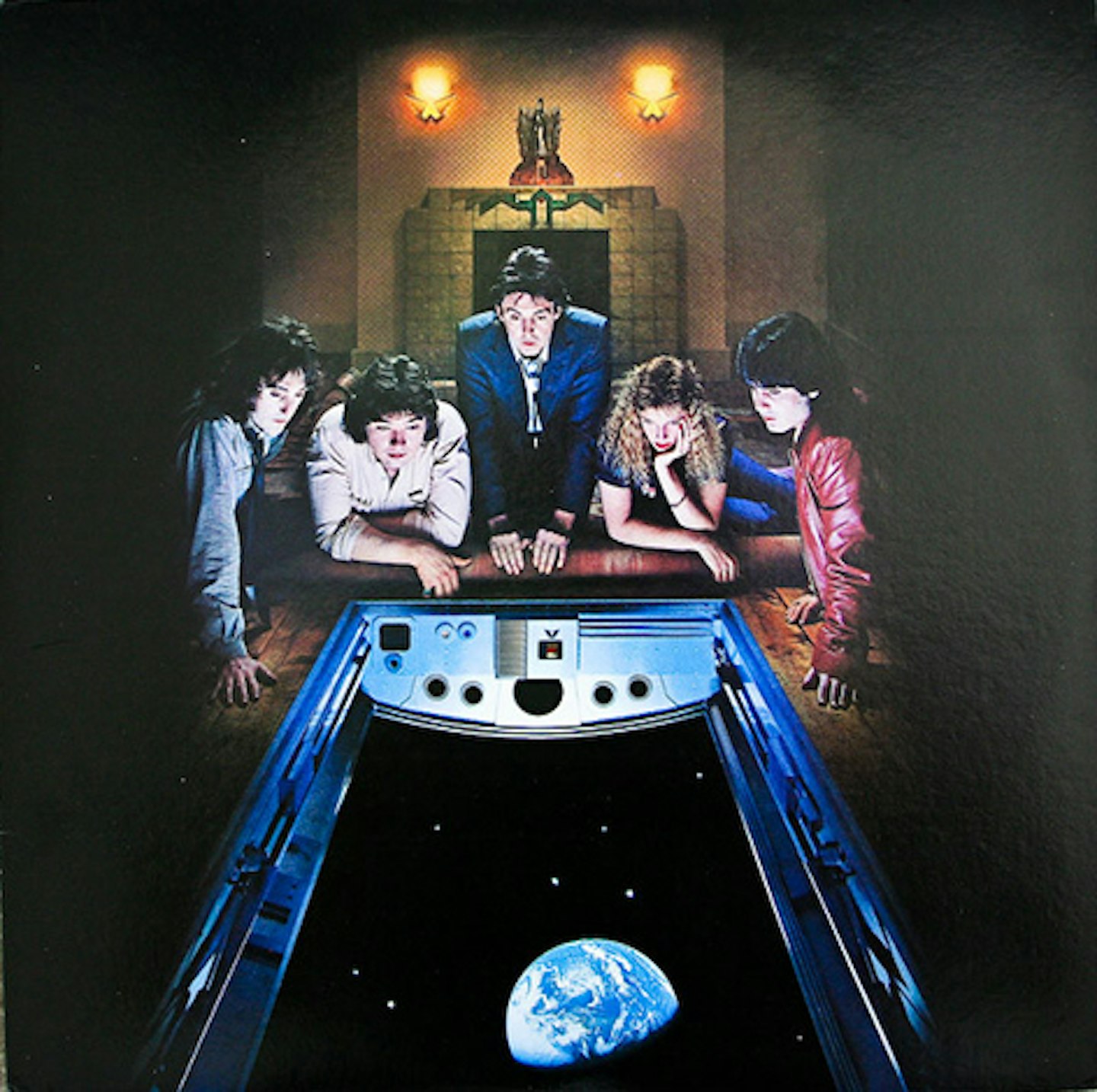 The final band-sized line-up of Wings (featuring normally jobbing sessioneers, drummer Steve Holley and guitarist Laurence Juber) saw off the '70s with this 14-track splurge. Part-recorded in the supposedly haunted medieval Lympne Castle in Kent, Back To The Egg may have been dismissed at the time as messy stabs at new wave and synthy soul, but time has revealed its charms. Getting Closer and Arrow Through Me respectively play Squeeze and Hall & Oates at their own games, and the spoken word bits featuring plummy-toned castle owners Mr Harold Margary and Mrs Deirdre Margary lend artful strangeness.
9.
Paul McCartney
Flowers In The Dirt
Parlophone, 1989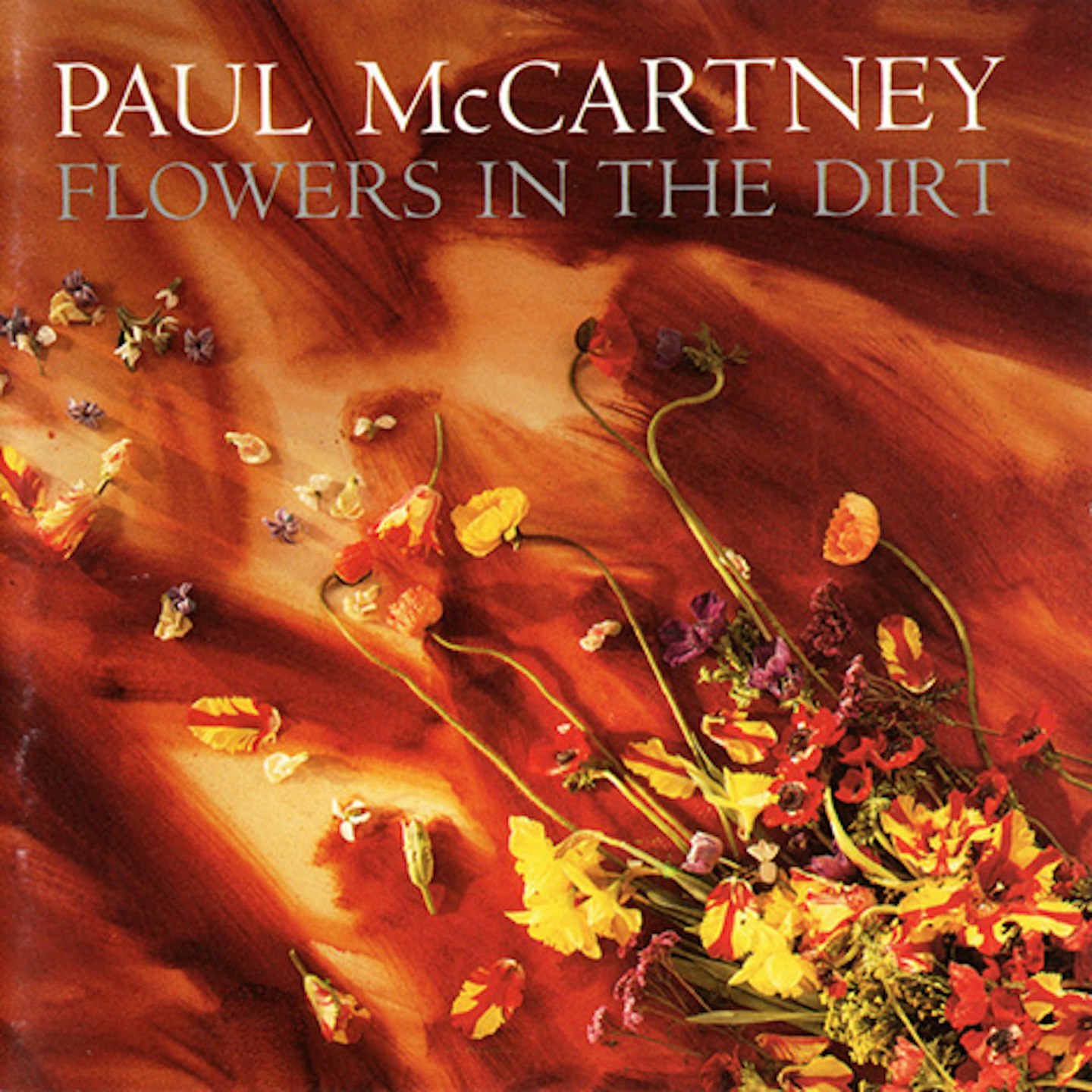 Designed to be played on McCartney's first tour in almost a decade, and recorded over an unusually pernickety 18 months, Flowers In The Dirt ended up very differently from how it began. As the expanded 2017 reissue revealed, preliminary sessions with Paul and Elvis Costello writing together "knee-to-knee" in the old Lennon & McCartney tradition yielded many great songs left on the cutting room floor. Nonetheless, the polished result, buffed up by the likes of Mitchell Froom and Trevor Horn, offered the early Beatles of opener My Brave Face (rawer and better on the Costello/McCartney duet demos) and the lovely, snaking melody of Distractions.
8.
The Fireman
Electric Arguments
One Little Indian, 2008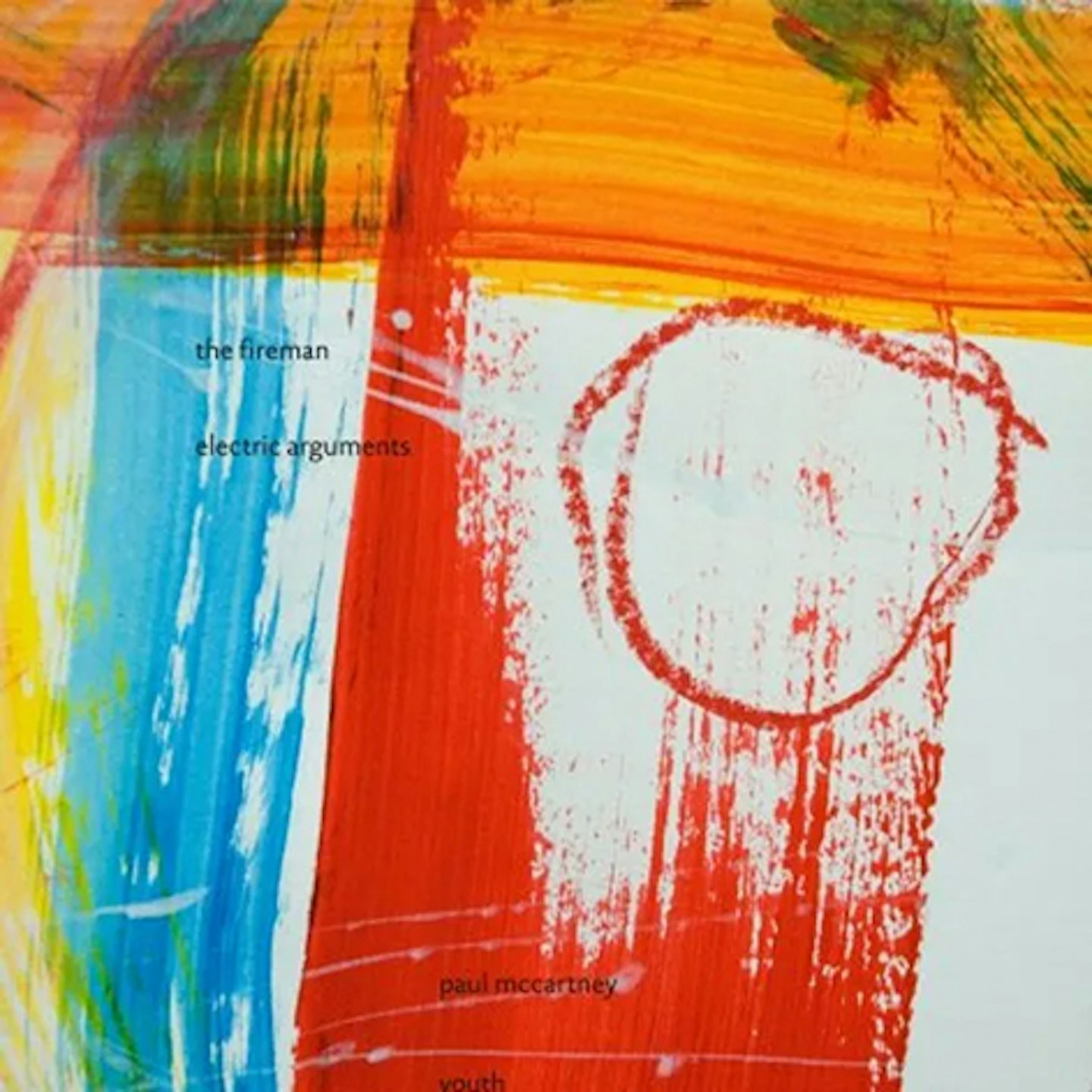 The product of a smash-and-grab/autowriting approach where Macca would arrive at his Fireman partner Youth's home studio, and riff over the latter's prepared loops, in a breathless rush of spontaneity. It was a modus operandi that both thrilled and terrified McCartney but forced him to write from the gut rather than the head. In contrast to their previous two abstract and ambient Fireman albums together, _Electric Arguments_was vocal-based and followed more trad song structures, but remained playful, dreamy and audibly liberating. See particularly the lightly trippy reverie Sun Is Shining and the yearning folk rock of Sing The Changes.
"The Byrds And The Beatles Took LSD Together…" David Crosby on the mind-blowing impact of The Beatles' Revolver
7.
Paul McCartney
McCartney II
Parlophone, 1980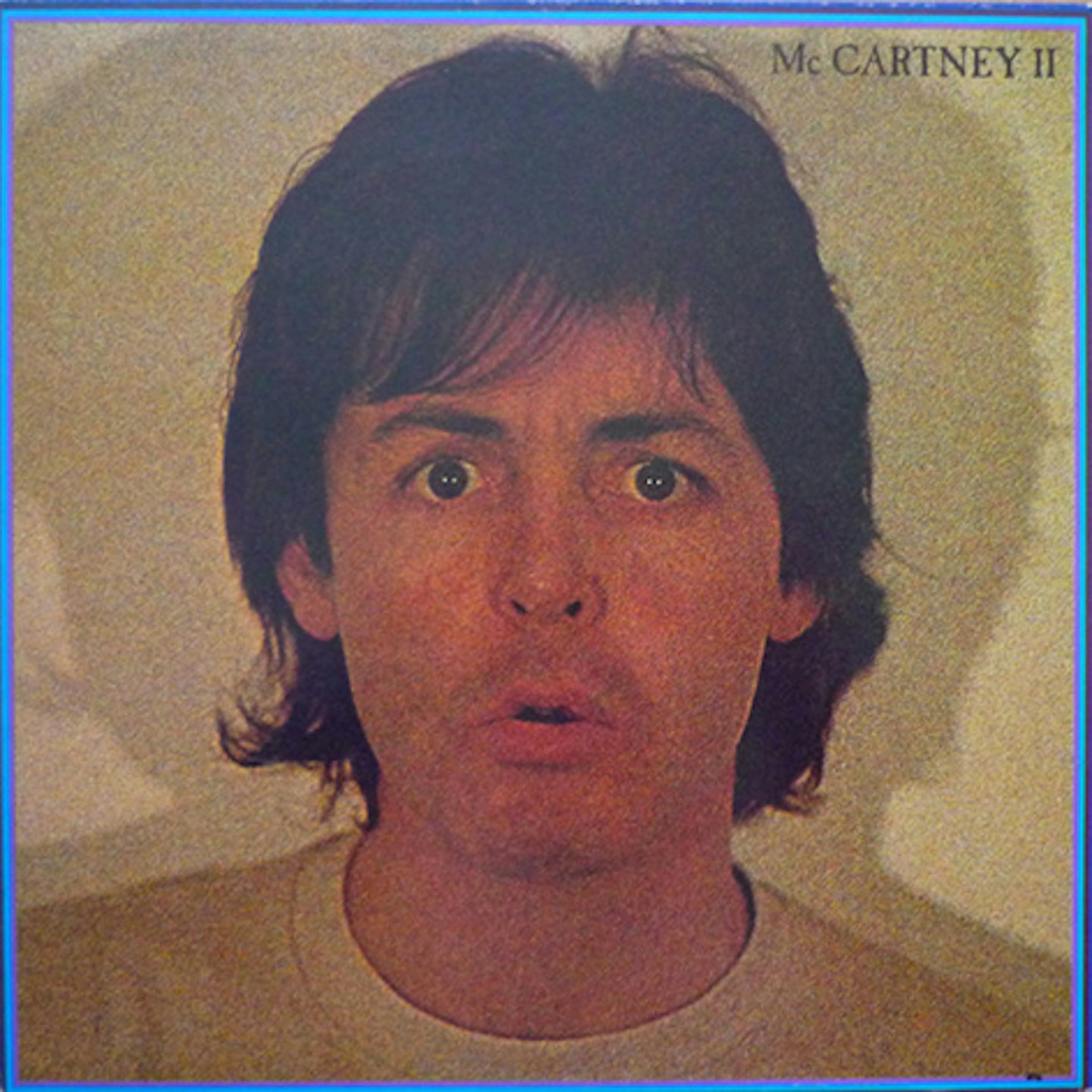 Hearing McCartney II opener Coming Up on the radio made John Lennon declare, "Fuck a pig! It's Paul," and feel a sneaking admiration for the bouncy track. Its parent album, home-recorded alone (as with its 1970. predecessor) was a synth-inspired, octopus-limbed solo album that boldly and often brilliantly wore its peculiarities with pride. The effervescent electro of Temporary Secretary would be reclaimed as a hipster dancefloor curio in the 21st century (it was finally played live in 2015); elsewhere, minimalist ballad Waterfalls revealed Paul as quietly vulnerable and anxious, while One Of These Days was a stripped-back acoustic beauty echoing The White Album.
6.
Paul McCartney
McCartney
Apple, 1970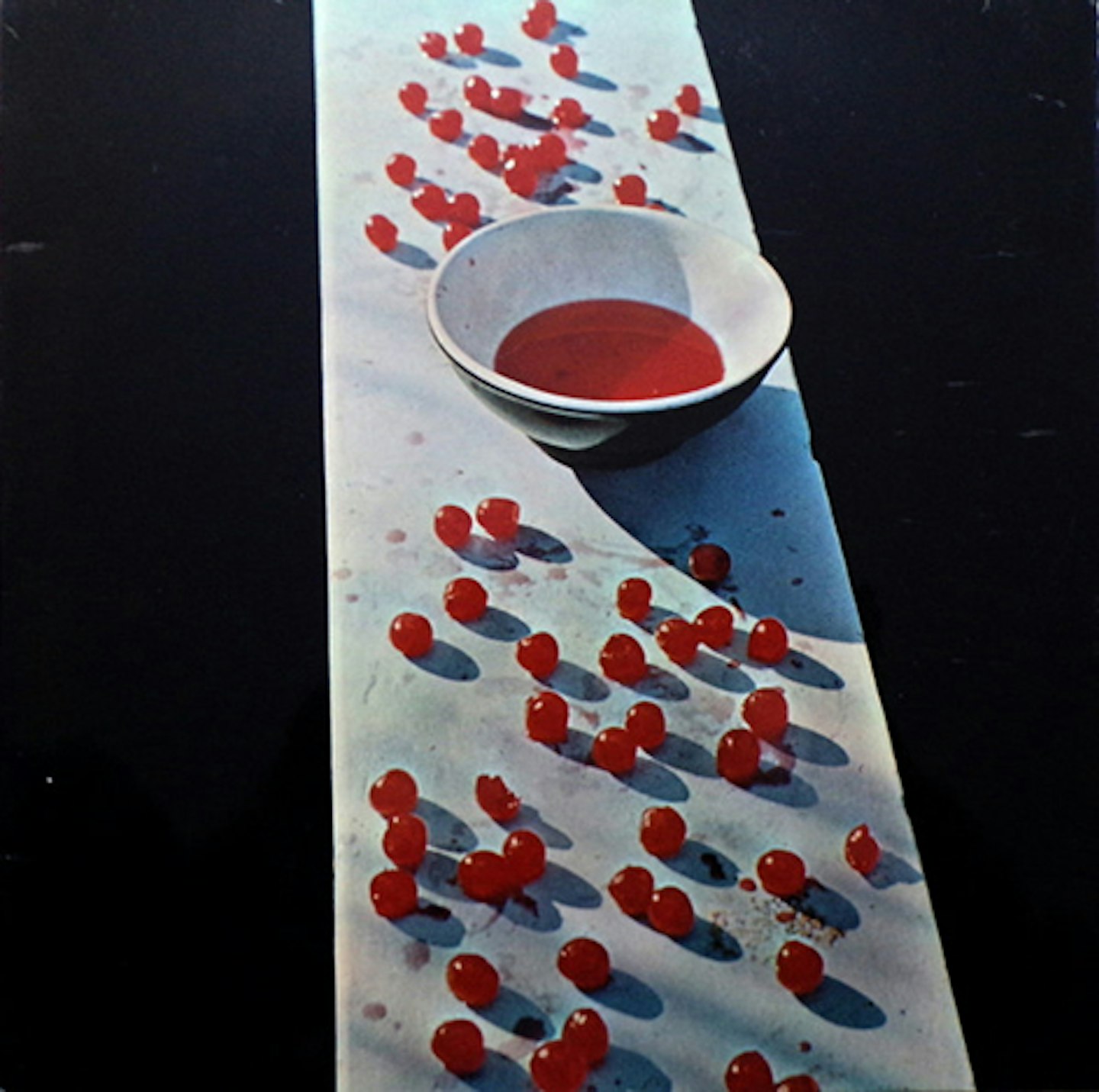 As The Beatles slowly decayed, McCartney had a tape machine from Abbey Road delivered to his nearby St John's Wood home and began his solo journey. McCartney was regarded as an oddity: low-key – and proto lo-fi – songs and experiments (one used the thwacking sounds of arrows hitting a target as percussion). Beatles offcuts such as the gently mesmeric Junk and the cooing Teddy Boy sat side-by-side with admissions about McCartney's troubled state of mind (Every Night). Where on December 1970's Plastic Ono Band, John was primal screaming his pain, Paul cloaked his own in artfully twisty melodies.
5.
Wings
Venus And Mars
Capitol, 1975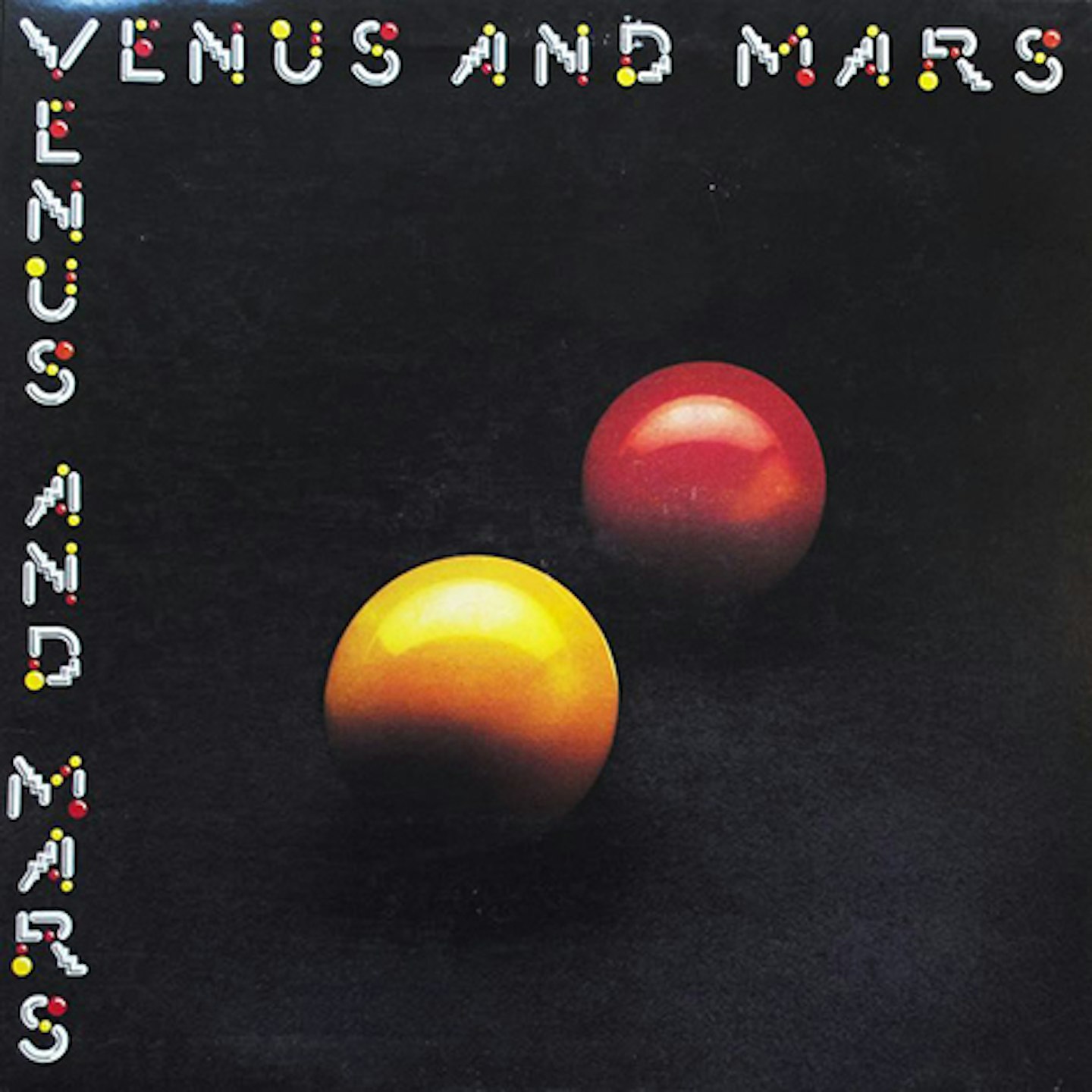 Walking tall after Band On The Run and having established what would be the best Wings line-up – featuring American drummer Joe English and wild card Glaswegian guitarist Jimmy McCulloch – Venus And Mars was an album brimming with rediscovered confidence. The minute-long acoustic psychedelia of the title track (although later reprised) was all the more tantalising given its brevity, before it slammed into the Jimmy Page-referencing, designed-for-stage belter Rock Show. Glam loper Magneto And Titanium Man was appealingly catchy/daft, Letting Go dug into a deep Steely Dan-like groove and only the bizarre inclusion of a rocked-up version of the theme from teatime ITV soap Crossroads broke the spell.
4.
Paul McCartney
Flaming Pie
Parophone, 1997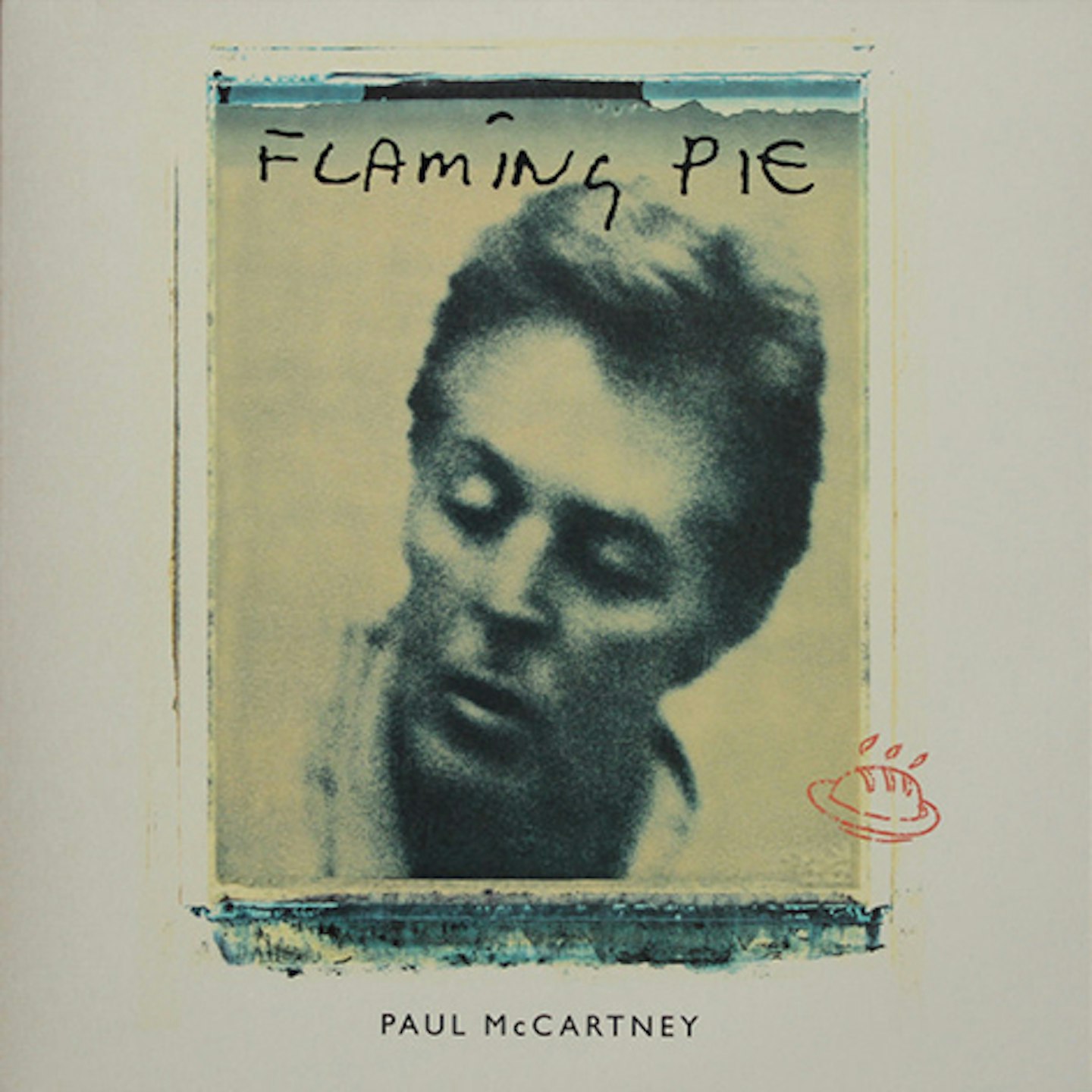 Call it the post-Anthology effect, but a revived Britpop fascination with the Fabs – after a 1980s where they often seemed like a relic from a distant age – acted as a jump-start to McCartney's motor. The quality control was back, following 1993's brittle and patchy Off The Ground, and Flaming Pie fittingly put him back in touch with late-era Beatles, in the aching Somedays, the quietly empathic Little Willow and the bright-eyed Calico Skies. Steve Miller turned up on loose rocker Used To Be Bad, but the more atmospheric moments, such as the penultimate Beautiful Night, marked Flaming Pie out as top-drawer Macca.
3.
Paul McCartney
Chaos And Creation In The Backyard
Parlophone, 2005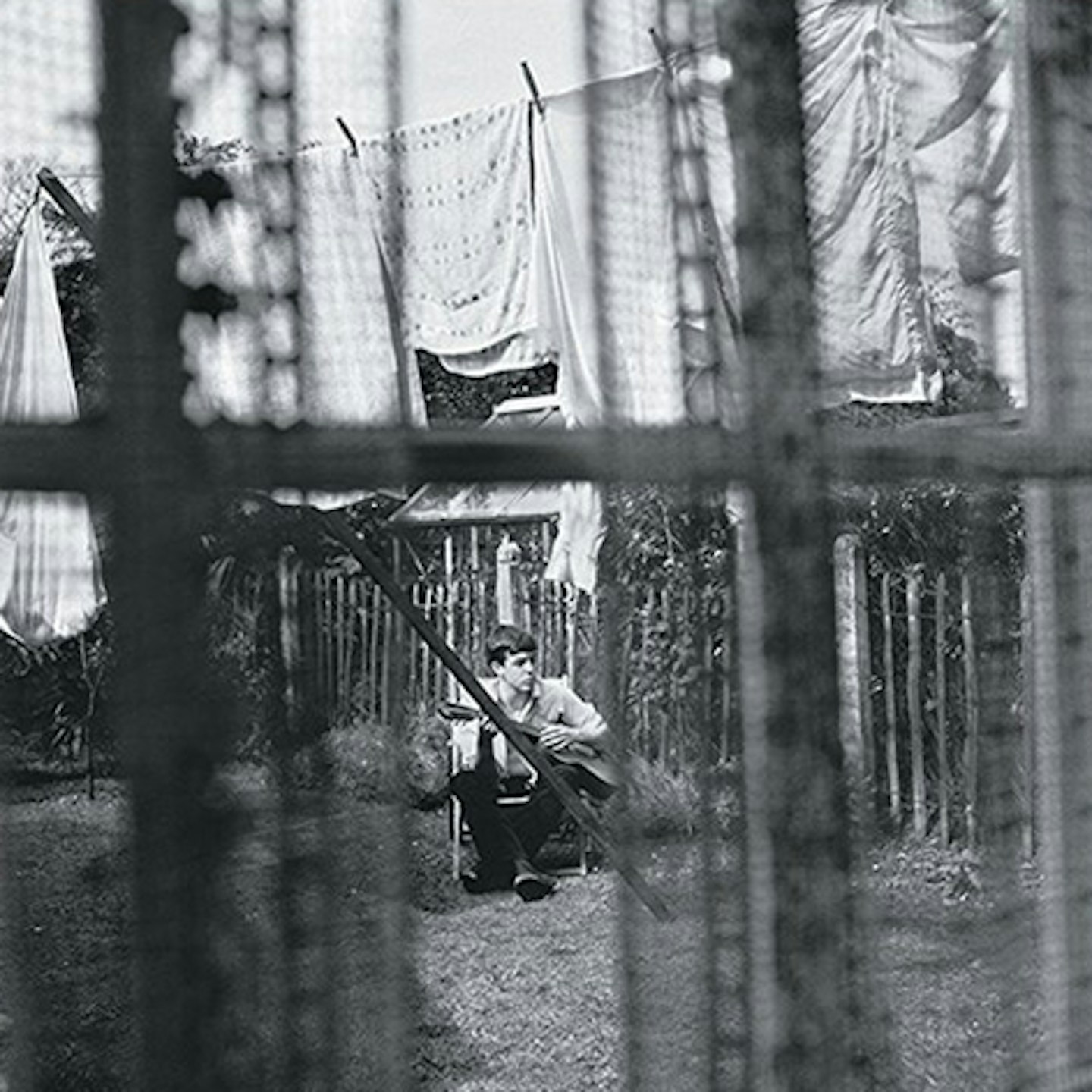 Although Nigel Godrich's star was in the ascendant due to his growing catalogue with Radiohead, his production work with Beck on Mutations and Sea Change largely informed his collaboration with Macca. It was a point underlined by Beck's father David Campbell scoring the brooding strings on Riding To Vanity Fair, itself a rare glimpse into McCartney's quietly seething side as he coolly lambasted a former, unnamed, friend. Throughout, a decluttered, if precise sound allowed air back into a McCartney record and the gorgeous, whispered Jenny Wren was one of his most haunting and affecting songs.
2.
Wings
Band On The Run
Apple, 1973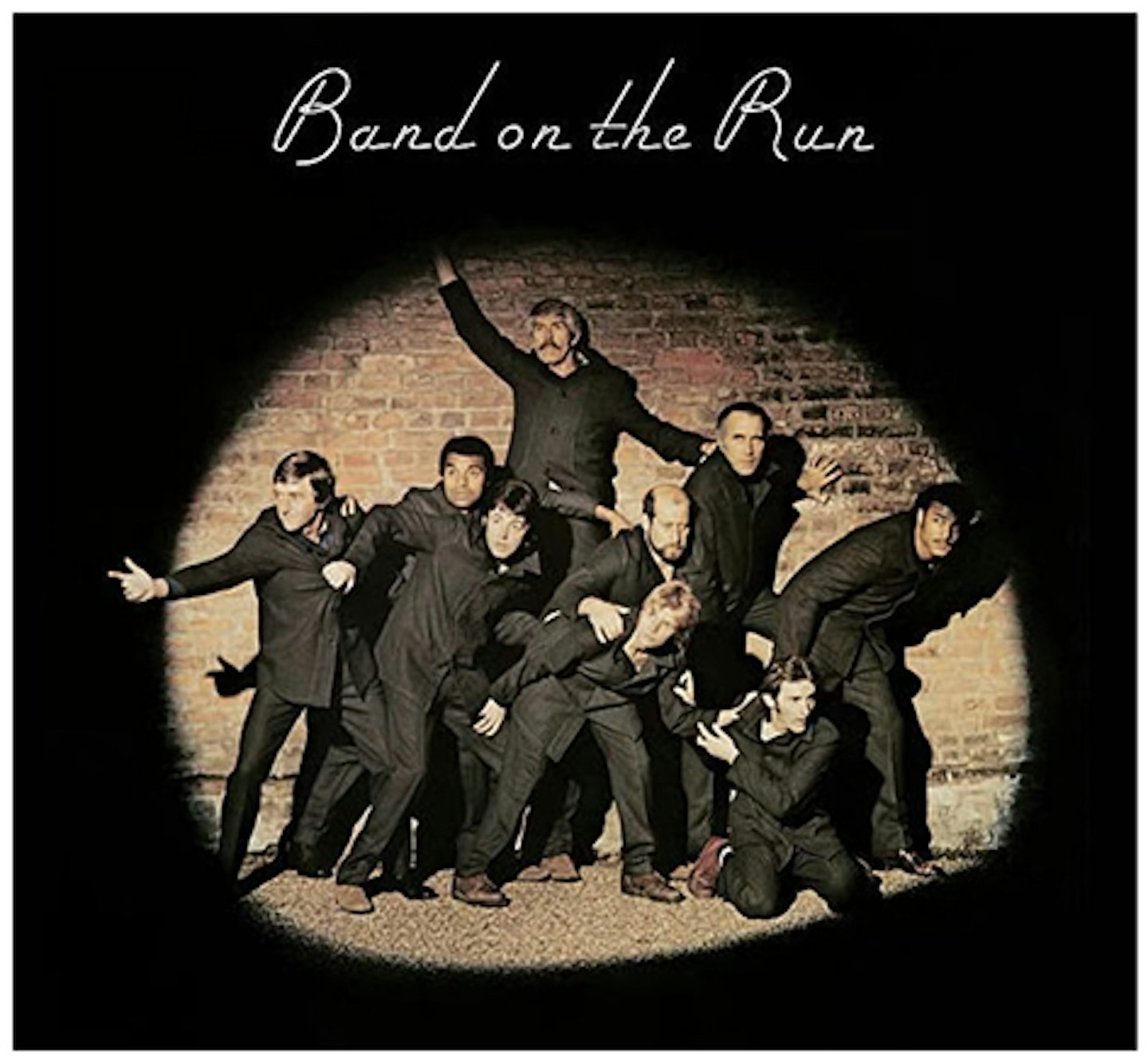 The slickness of Band On The Run belied its troubled creation – drummer Denny Seiwell and guitarist Henry McCullough quit ahead of the sessions; misadventures in Lagos in a dilapidated EMI studio; Paul and Linda getting mugged at knifepoint and having the only cassettes of their demos stolen. Working from memory, the McCartneys and Denny Laine were forced to record the songs on the hoof in Nigeria. The title track was a multi-movement classic and the sunny climes soaked into Bluebird. Jet propelled his pop nous into the heart of the 1970s, and Let Me Roll It successfully copped the fuzzy moves of the Plastic Ono Band.
1.
Paul And Linda McCartney
Ram
Apple, 1971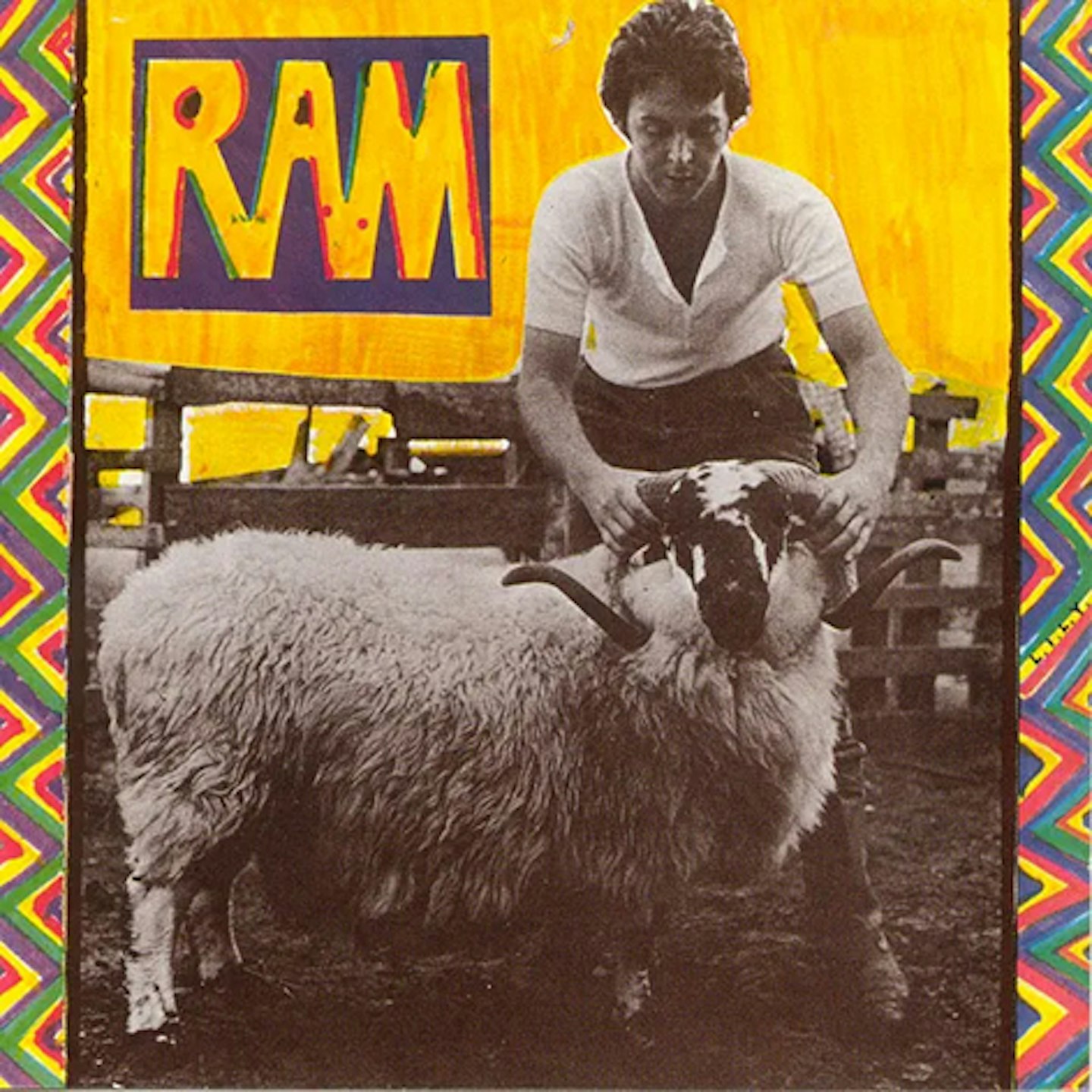 Recorded in New York and mixed in Los Angeles, Ram was far from the super-smooth album that the public possibly expected in the wake of the handmade McCartney. Instead, Paul carried over some of that initial experiment's looseness, while developing a more episodic songwriting style. There were overt Beach Boys influences on show (the slow-building structure of Dear Boy, the orchestrated young love swoon of The Back Seat Of My Car) and cartoonish pop in the Liverpool docks-redolent Uncle Albert/Admiral Halsey. Yes, opening track Too Many People may have rumbled along while spitting out (admittedly tame) put-downs of the "preaching practises" of John and Yoko. But the overall, colourful effect was that of an artist at play in a cloud of childlike wonder.