Photo: Kerstin Rodgers/Redferns
When Paul Weller split up The Jam at the height of their powers in 1982, he broke the hearts of thousands. Unveiling his new project with former Merton Parka Mick Talbot (later to be joined on a more permanent basis by drummer Steve White and singer Dee C. Lee) less than six months later, many were perplexed by the new contemporary pop direction the former angry young mod had taken. But for those who stepped on board, The Style Council made some of the most joyous and adventurous music of Paul Weller's career. By Weller's own admission, not all the band's albums always hit their mark, but with some of his greatest-ever songs in there and a sense of fun and adventure he's only really recaptured in recent years, they provide one of the richest chapters of his musical history. Here, MOJO rates and ranks all The Style Council's LPs. Not all the group's posthumous releases and collections are included, party because 1998's The Complete Adventures Of The Style Council five-disc boxset did such a comprehensive job rounding up the band's wide-reaching recording career that compilations such as 2020's partly Weller-curated Long Hot Summers only really rearranged the furniture. Bearing that in mind, fold your rain mac over one arm, grab yourself a cappuccino and enjoy...
9.
Here's Some That Got Away
Polydor, 1993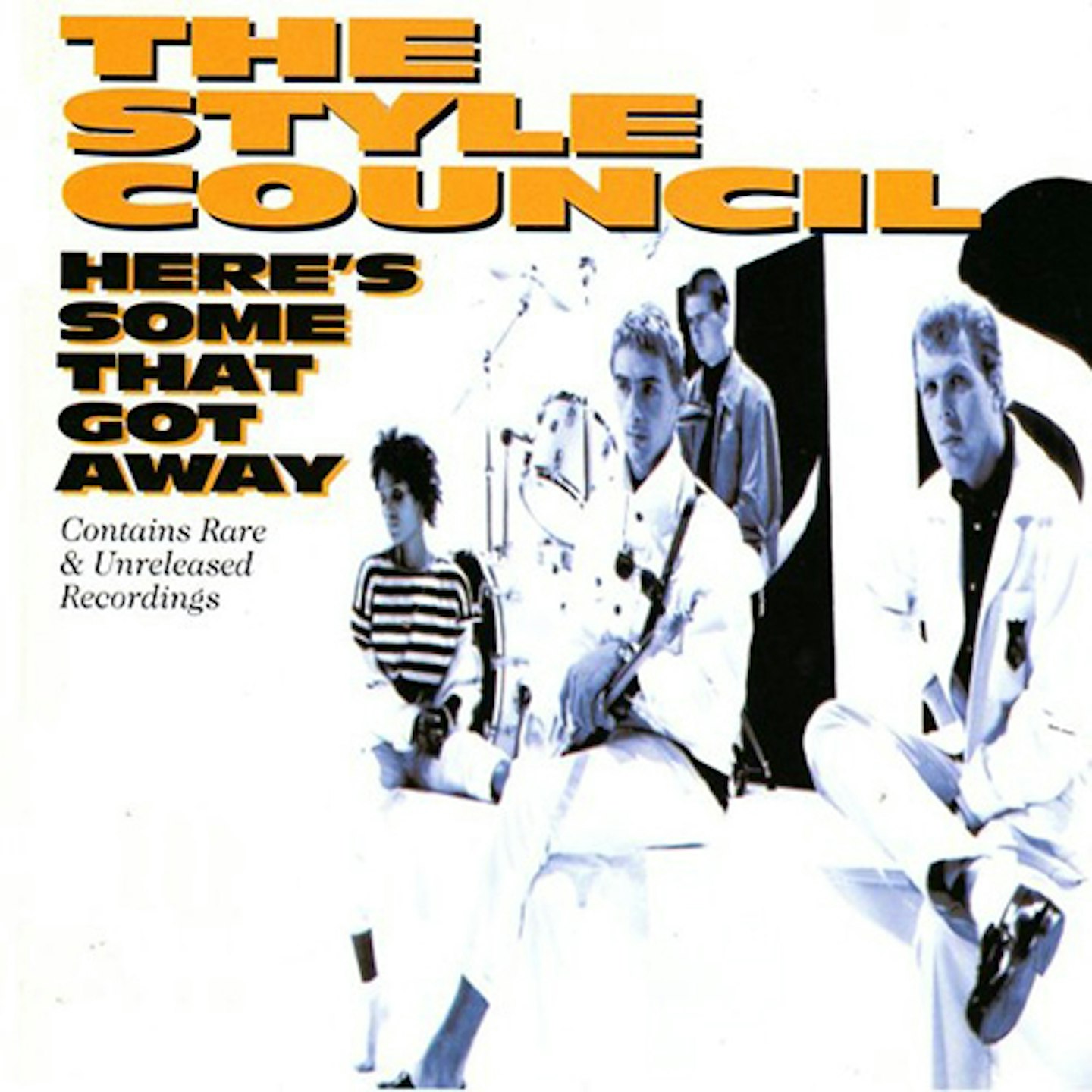 At the start of the '90s, The Style Council's stock was at an all-time low. Even their leader himself was struggling to drum up support for his new solo career. Following the top twenty-charting release of Paul Weller's solo debut, however, Polydor clearly thought it was worth giving the vaults a sweep. Released in 1993, Here's Some That Got Away, took the lead of successful Jam odds and sods round up Extras and gathered together B-sides, rarities, unreleased recordings and demo versions. Many of the inclusions presented the band stripped of a lot of the customary studio sheen of the previous decade, with tracks such as the original demo of A Stones Throw Away from 1985 and folkie protest B-side Bloodsports sparkling with a quiet soulfulness.
8.
The Cost Of Loving
Polydor, 1987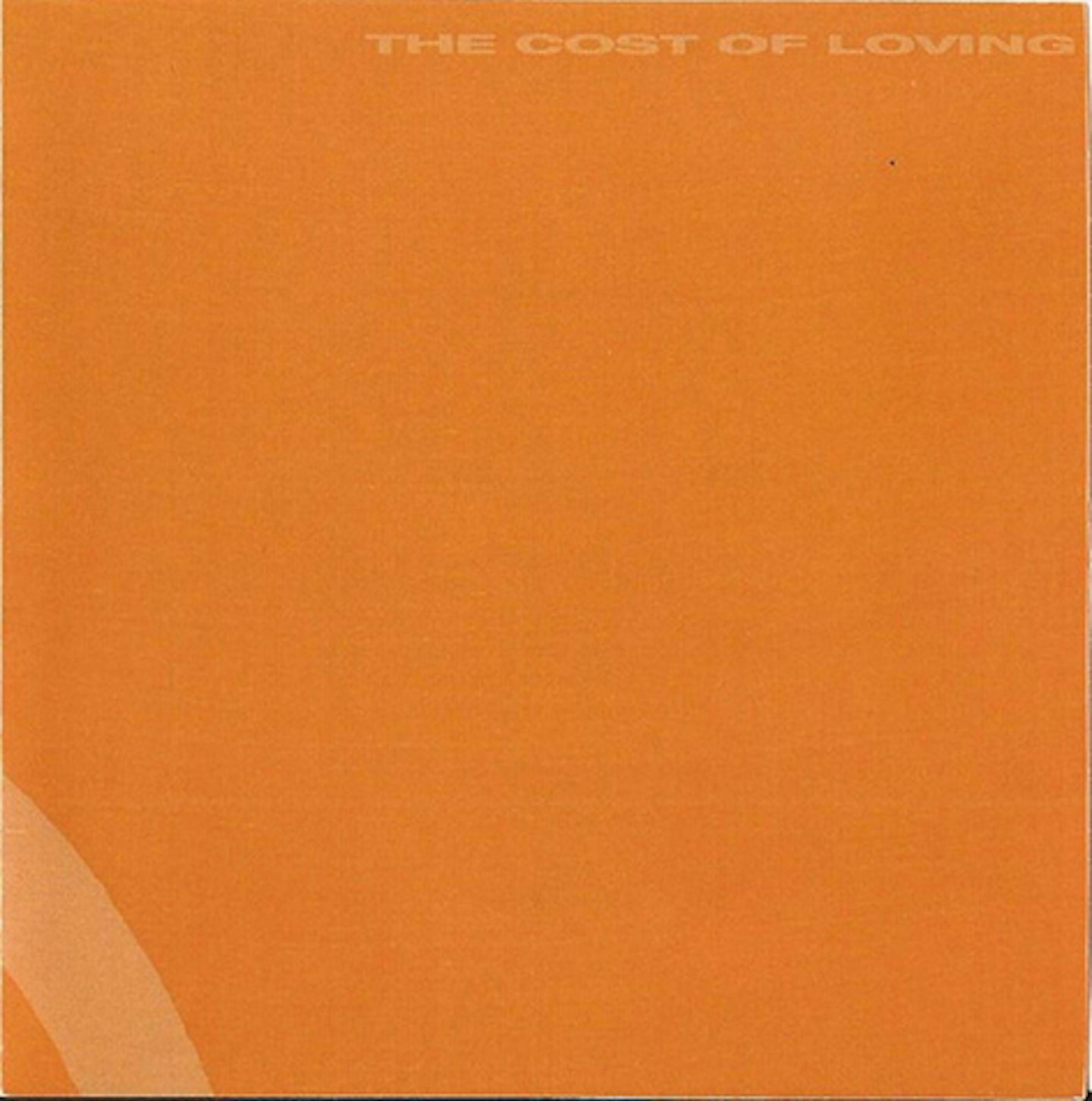 Much to his later chagrin, Paul Weller was so enamoured with the sophisticated polish of mid-80s soul and R&B hits by artists like Luther Vandross and Anita Baker that he stripped out all the old analogue gear in his Solid Bond studios and replaced it with state-of-the-art recording equipment. The Cost Of Loving was Weller move to recontextualise The Style Council - who up to that point had been digging into mod's European roots - as a modern soul group with their eyes fixed on the other side of the Atlantic. Released as two 12-inch singles, the album got the super smooth production down pat, but Weller - perhaps distracted by falling in love with Dee C. Lee at the time - neglected to really come up with the songwriting goods to go with it, later admitting to nicking much of standout first single It Didn't Matter from David Sea's 1984 single Night After Night.
7.
Live! The Style Council At Home And Abroad
Polydor, 1986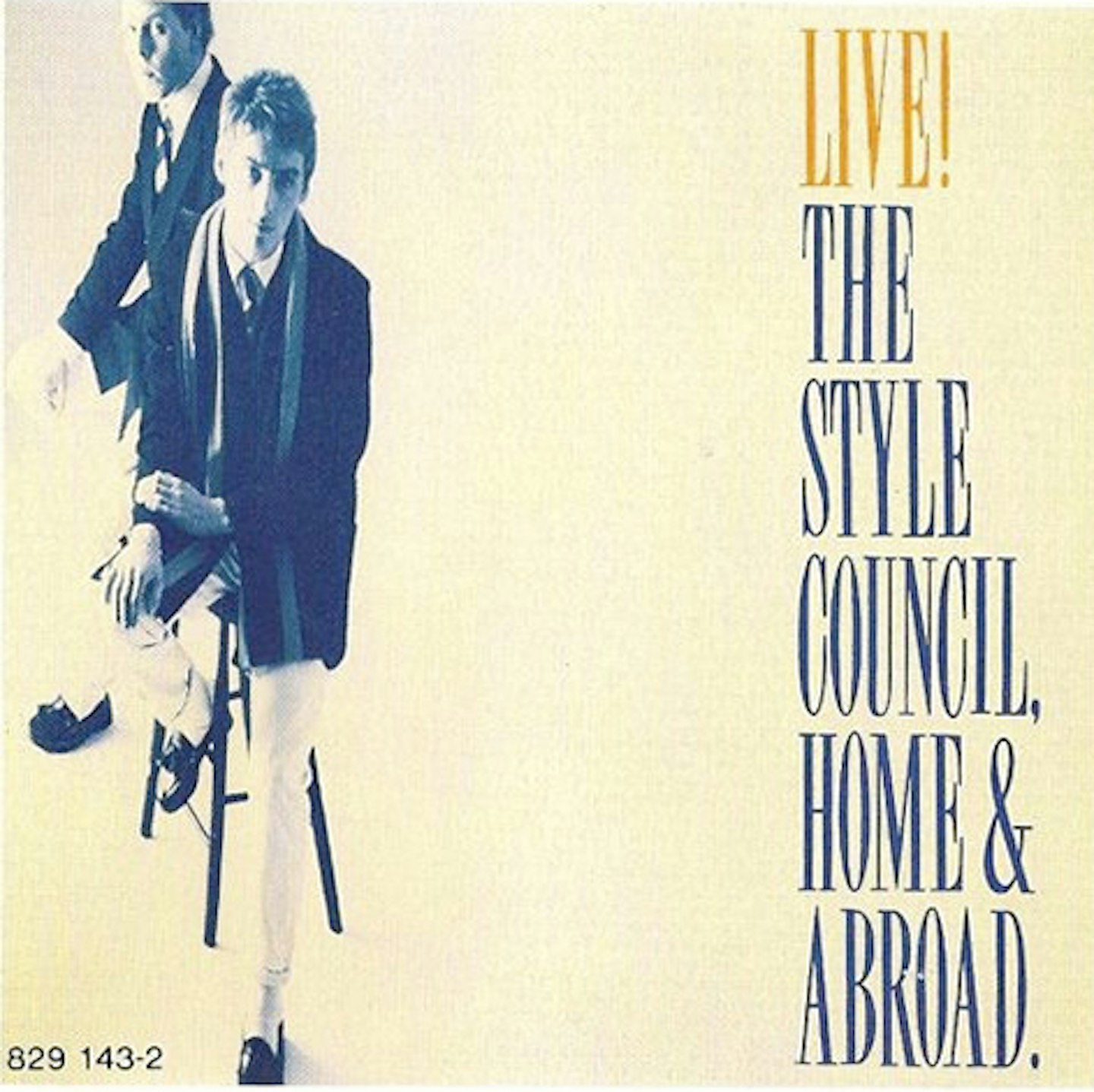 Recorded on the road as they promoted 1985's chart-topping Our Favourite Shop, …At Home And Abroad is a punchy rattle through a setlist that leant on …Shop favourites like Shout To The Top and Walls Come Tumbling Down. Though the band are muscular and tighter than a crab's arse throughout, producer Pete Wilson's mix can feel flat and one dimensional over its 12 songs. Taped a year previously and released in 1997, fans are advised to check out In Concert for a more dynamic document of The Style Council's live prowess.
6.
Modernism: A New Decade
PolyGram, 1998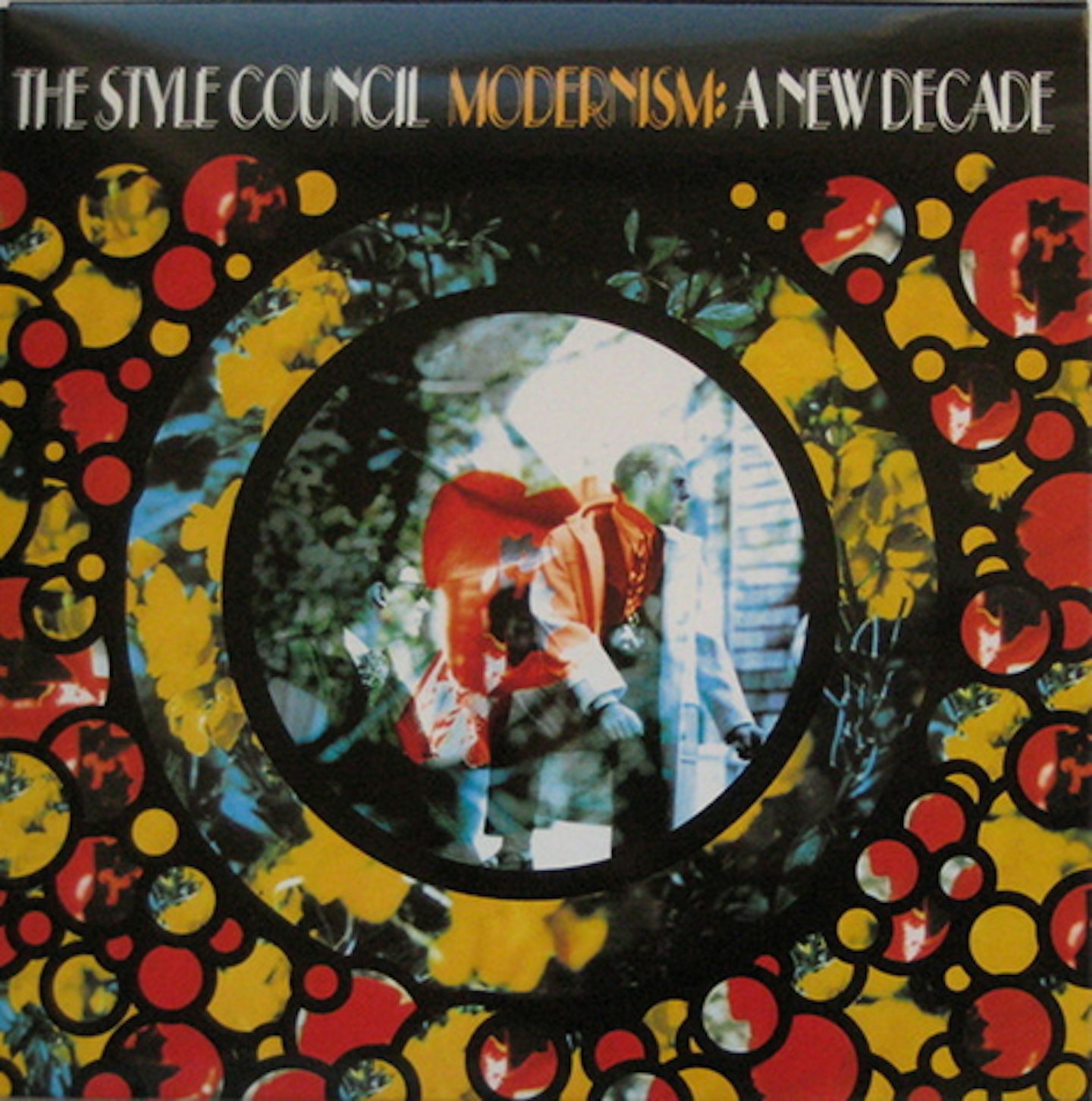 When Paul Weller first heard Detroit house in the mid '80s he fell in love, interpreting the raw beats and gospel-like vocals as the natural successor to Motown and, by extension, what '80s mods should be listening to. Unfortunately, no one else agreed with him. When The Style Council debuted their new direction at the Royal Albert Hall in 1988, fans tore up their programmes in disgust and his label refused to release the resulting album. Listen to Modernism: A New Decade, though, and the surprise isn't that Weller had the audacity to try his hand at dance music, but what a decent fist he made of it. While it veers towards faceless Italo-house at times, it's got some great moments, chief among them the freewheeling funk-out That Spiritual Feeling. With Weller's stock high again 10 years after its creation, it finally got a belated release in 1998 as part of the The Complete Adventures Of The Style Council box set.
5.
The Singular Adventures Of The Style Council
(Polydor, 1989)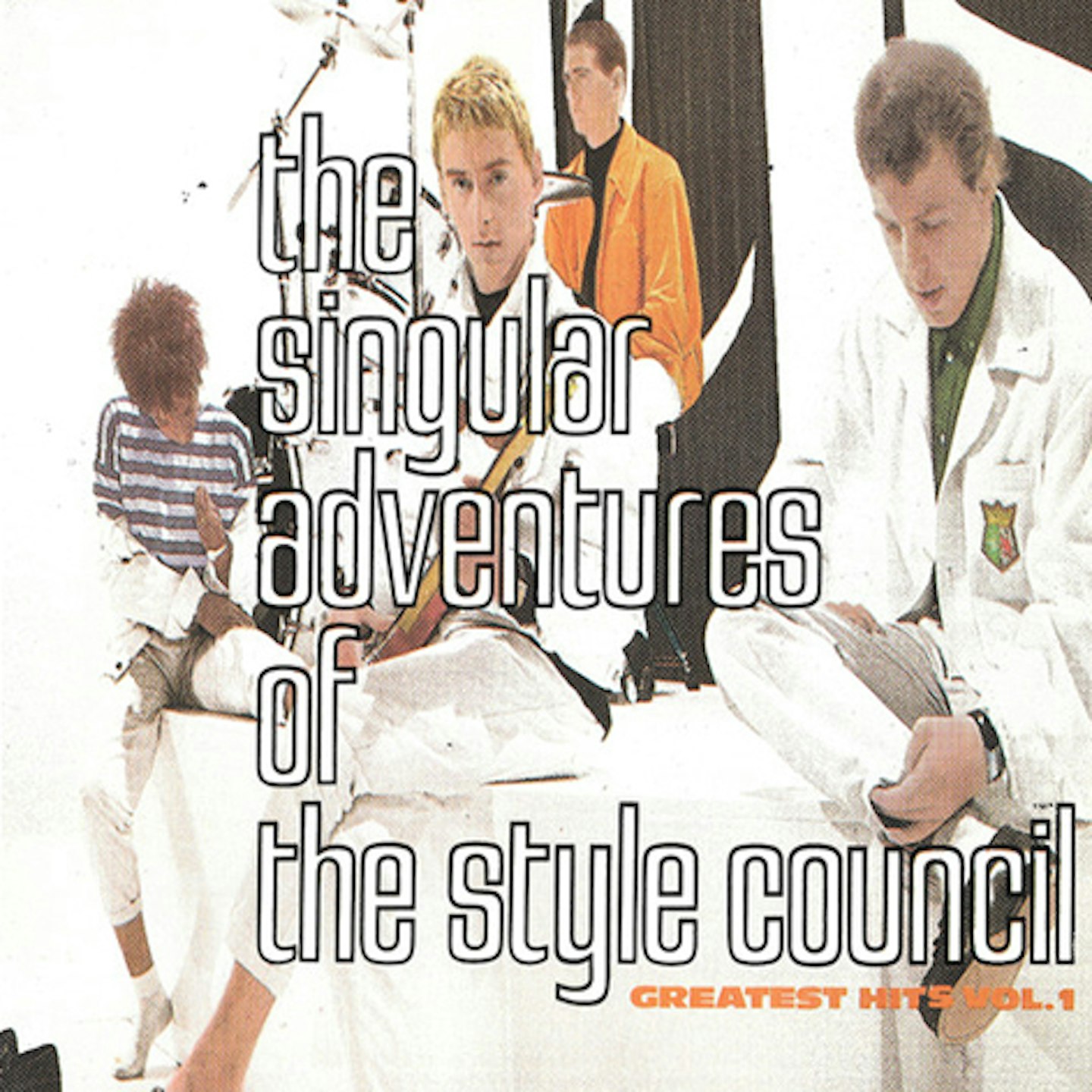 The anything-goes approach that defined The Style Council meant that while they produced some of the finest tunes of Paul Weller's career, they also threw out some stinkers along the way. If you want to head straight for the wheat, the band's first greatest hits compilation is a fine introduction to the Modfather's most divergent and adventurous decade. By Weller's own admission, The Style Council's albums could be hit and miss, but there's no denying the brilliance of their singles. Have You Ever Had It Blue?, A Solid Bond In Your Heart, Shout To The Top!, Walls Come Tumbling Down!... they're all great. There's perhaps no better argument for Paul Weller's genius as a writer of pop – with a capital P – songs than this.
4.
Introducing The Style Council 
Polydor, 1983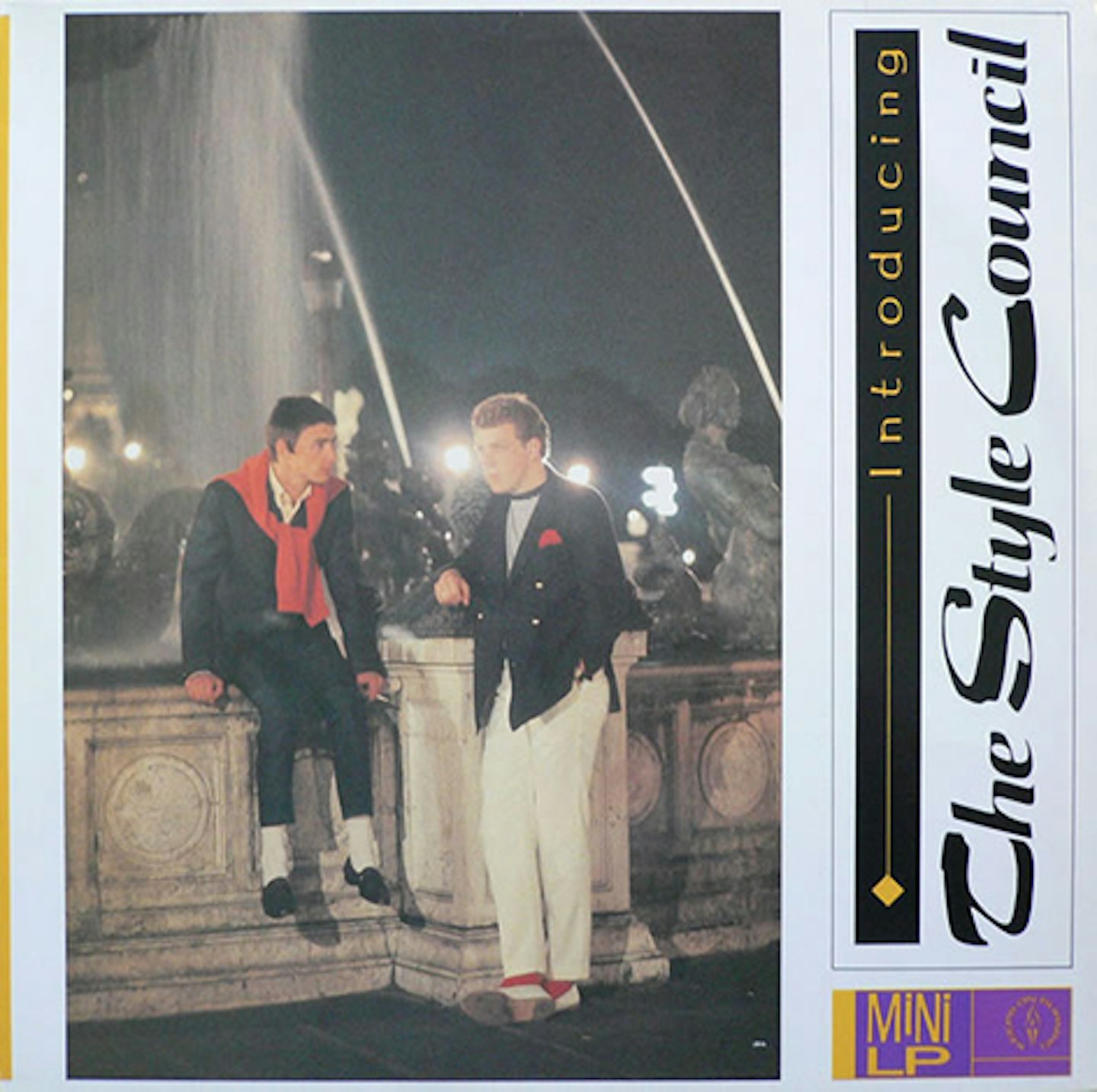 Intended as an overseas-only release, this mini-LP was so widely imported into the UK that it was essentially the band's debut. True, there were moments on The Jam's swansong LP, The Gift, which hinted at where Weller was heading, but coming just a year later, the difference between the two groups illustrated here is startling. From the shimmering and defiantly un-retro pop of Long Hot Summer to the slap bass and horn-powered jubilation of debut single Speak Like A Child via a handful of club mixes and alternative takes (the early version of Headstart For Happiness is essentially optimism bottled and put onto tape), Paul Weller has never sounded so carefree and cheerful. Not all his fanbase may have gotten on board, but he's audibly having a hoot.
3.
Confessions Of A Pop Group
Polydor, 1988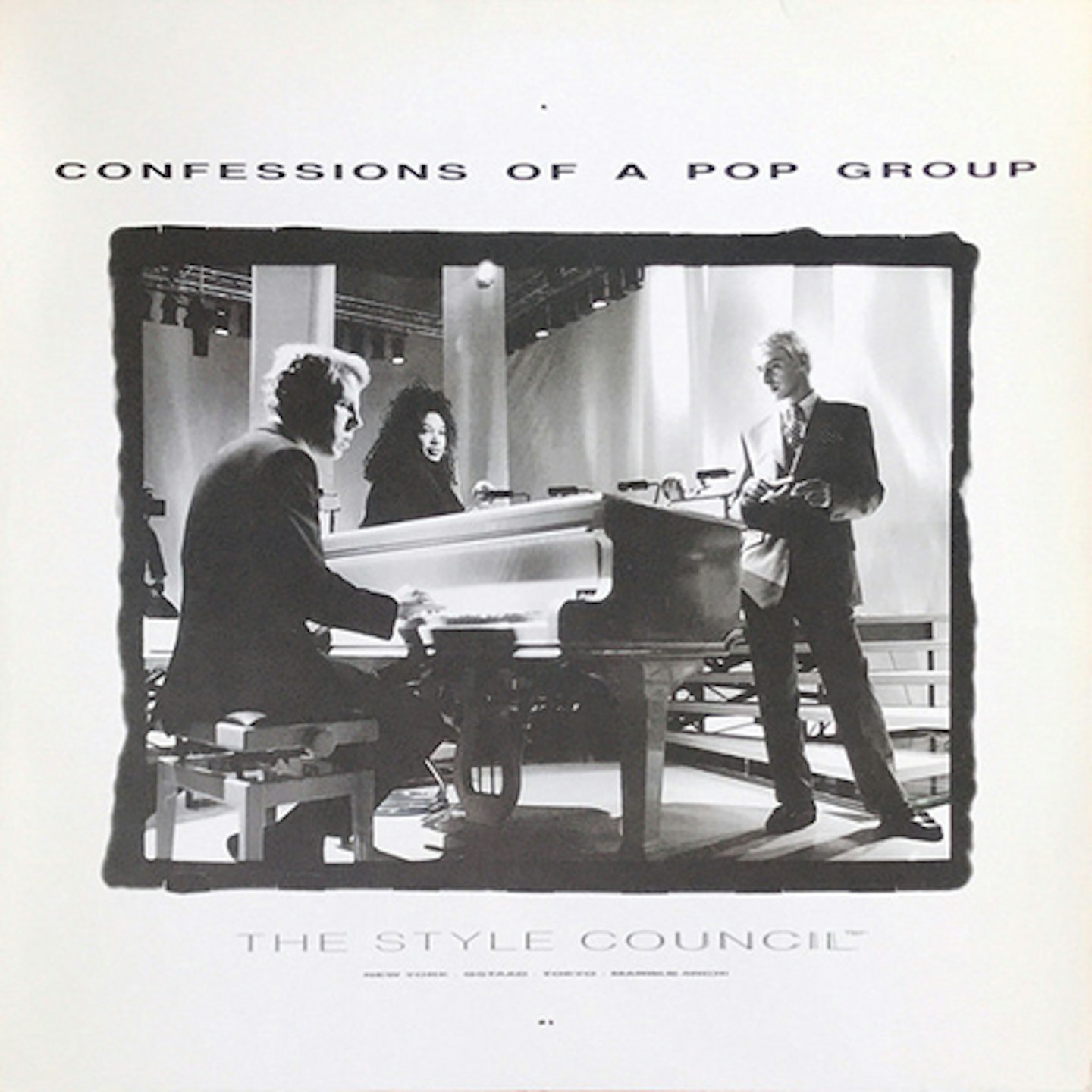 Mauled by critics, rejected by fans and up to that point the worst-selling album of Paul Weller's career, Confessions Of A Pop Group has since been rightly reappraised as a classic. Sumptuous, piano-led melancholy (It's A Very Deep Sea, Changing Of The Guard) sits comfortably alongside fantastic '80s soul bangers (Life At A Top Peoples Health Farm, How She Threw It All Away) and ambitious musical suites inspired by Erik Satie and The Beach Boys (The Little Boy In The Castle/A Dove Flew Down From The Elephant). Admittedly, some of the lyrics can come across as a bit pretentious at times and even take a dig at Radio 4's long-running "everyday tale of country folk" The Archers at one point, but it's an essential purchase for any Weller fan.
2.
Our Favourite Shop
Polydor, 1985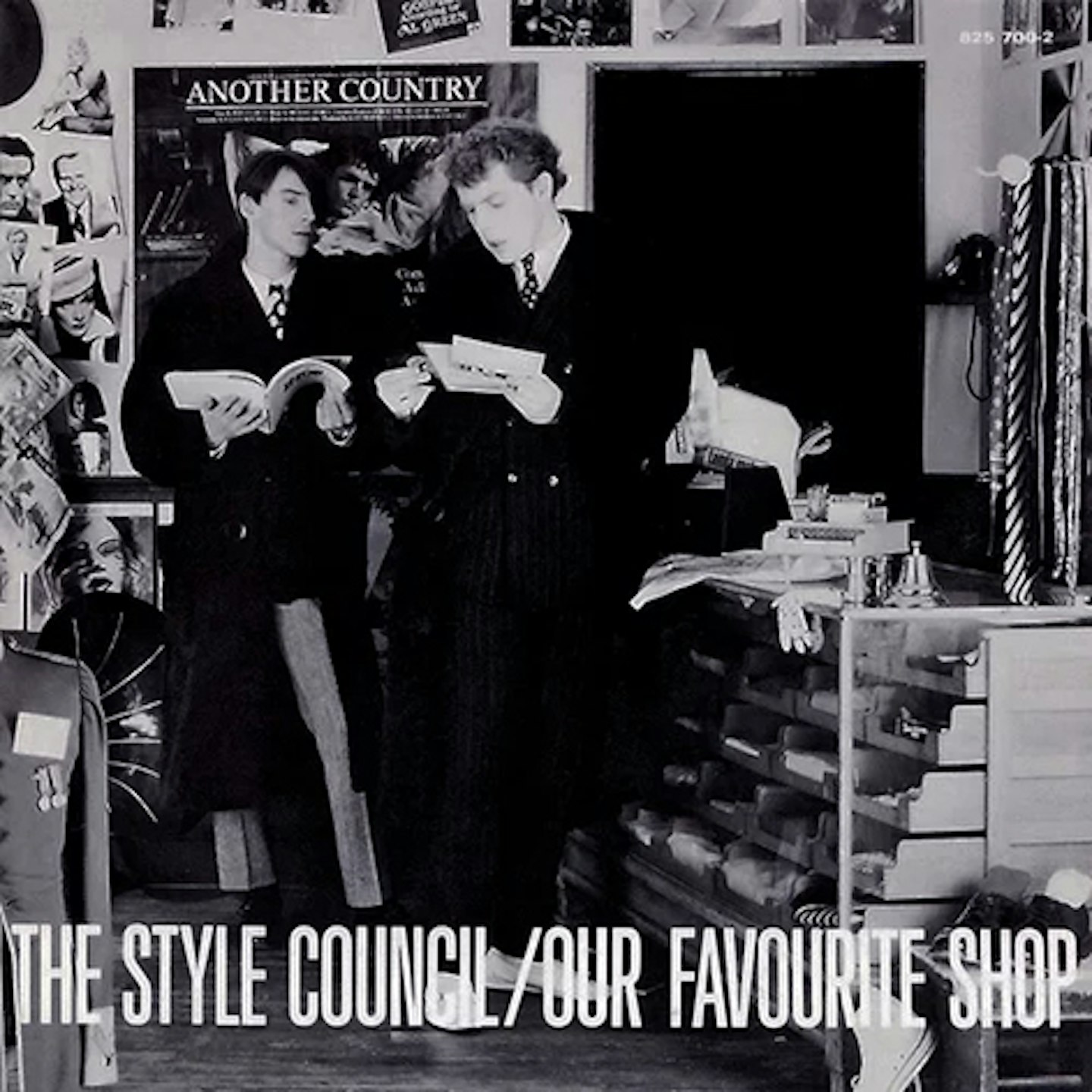 The divergent strands Weller wanted to explore in The Style Council coalesced on their second album proper. Pop, politics, funk and modern soul came together in an ambitious and eclectic sonic manifesto. The group were bona fide pop stars at this point and as such it's a surprise now to hear just how politically fired-up these songs are underneath their polished, chart-friendly sheen. You can't imagine Duran Duran banging on quite so much about collectivism and the economic perils of free market capitalism. The sense of adventure stops it from becoming po-faced though, with the Marx-goes-Motown insurrection of Walls Come Tumbling Down! remaining one of Weller's finest-ever singles. Even a spoken-word appearance from Lenny Henry on The Stand Up Comic's Instructions turned out considerably less misguided than it sounds on paper.
1.
Café Bleu
Polydor, 1984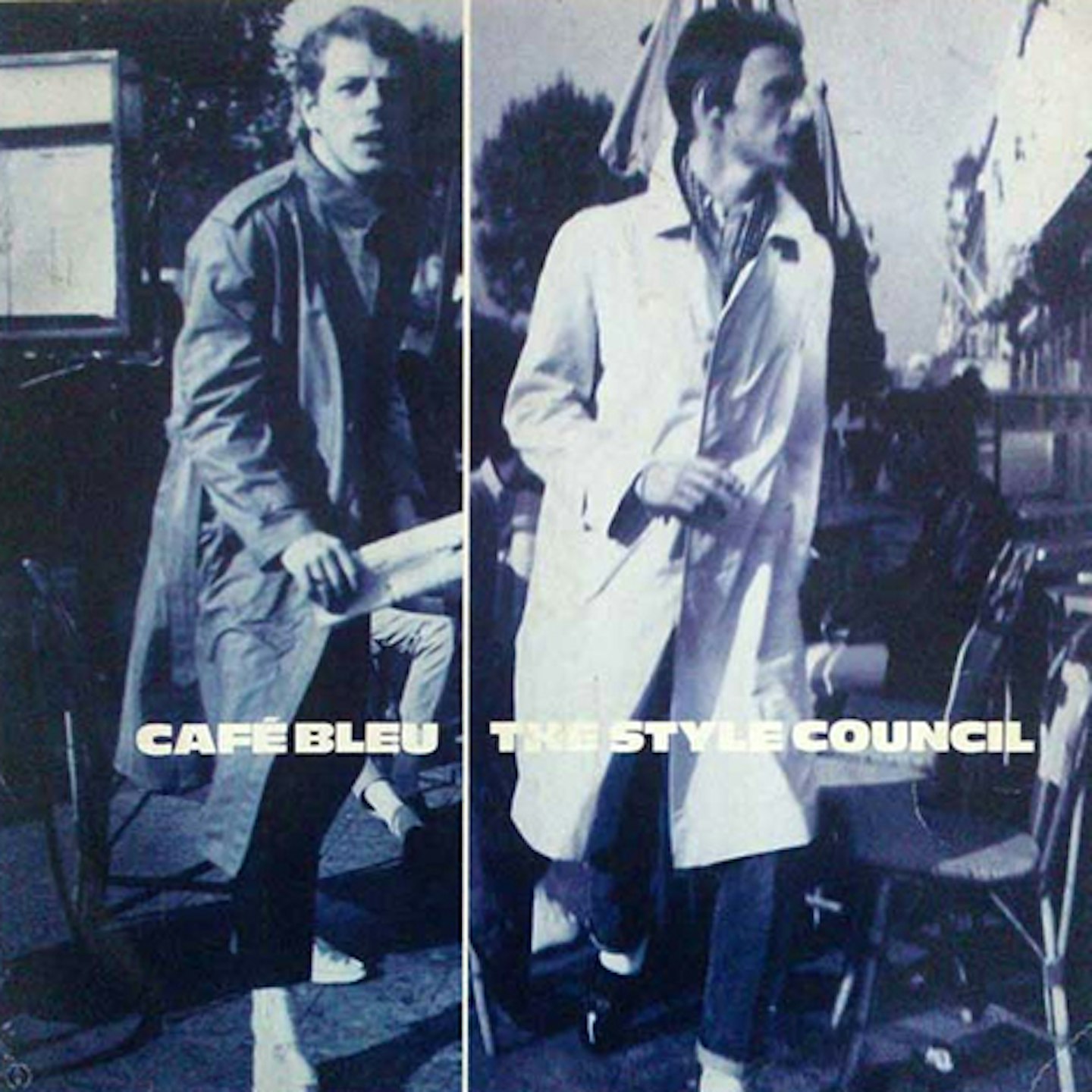 Our Favourite Shop is normally cited as The Style Council's best record, but their debut album proper has aged far better. Inspired by reading Colin MacInnes' 1959 novel Absolute Beginners towards the end of The Jam, Weller and new wingman Mick Talbot delved far deeper into the roots of modernism. As the title suggests, Café Bleu's vibe is one of Continental sophistication: languid, jazzy chords conjuring up images of Gitane smoke drifting over the Seine and an immaculately cut rain mac folded over one arm. The solo piano version of My Ever Changing Moods showed the barking teen behind the likes of "A" Bomb In Wardour Street had developed a smooth soul voice to match his heroes, while the decision to let a young Tracey Thorn take the lead on the gorgeous The Paris Match was inspired. Only A Gospel really misfires, proving that rap was a creative stone that should have definitely remained unturned.
"He Always Had A Great Spirit About Him…" Paul Weller Remembers Ian McLagan