It's hard to imagine now, but at the turn of the '90s Paul Weller - former leader of The Jam and The Style Council, chart-topping voice of a generation and one of the greatest songwriters since Lennon and McCartney - found himself without a record deal and unsure if he would ever make music again. The remarkable second life kick started by his 1992 debut solo album has produced a body of work that seventeen studio albums in has eclipsed that of his former bands combined. Here, MOJO ranks and rates every single one of the studio albums that have made up one of the richest solo careers in modern music..
17.
Studio 150
V2, 2004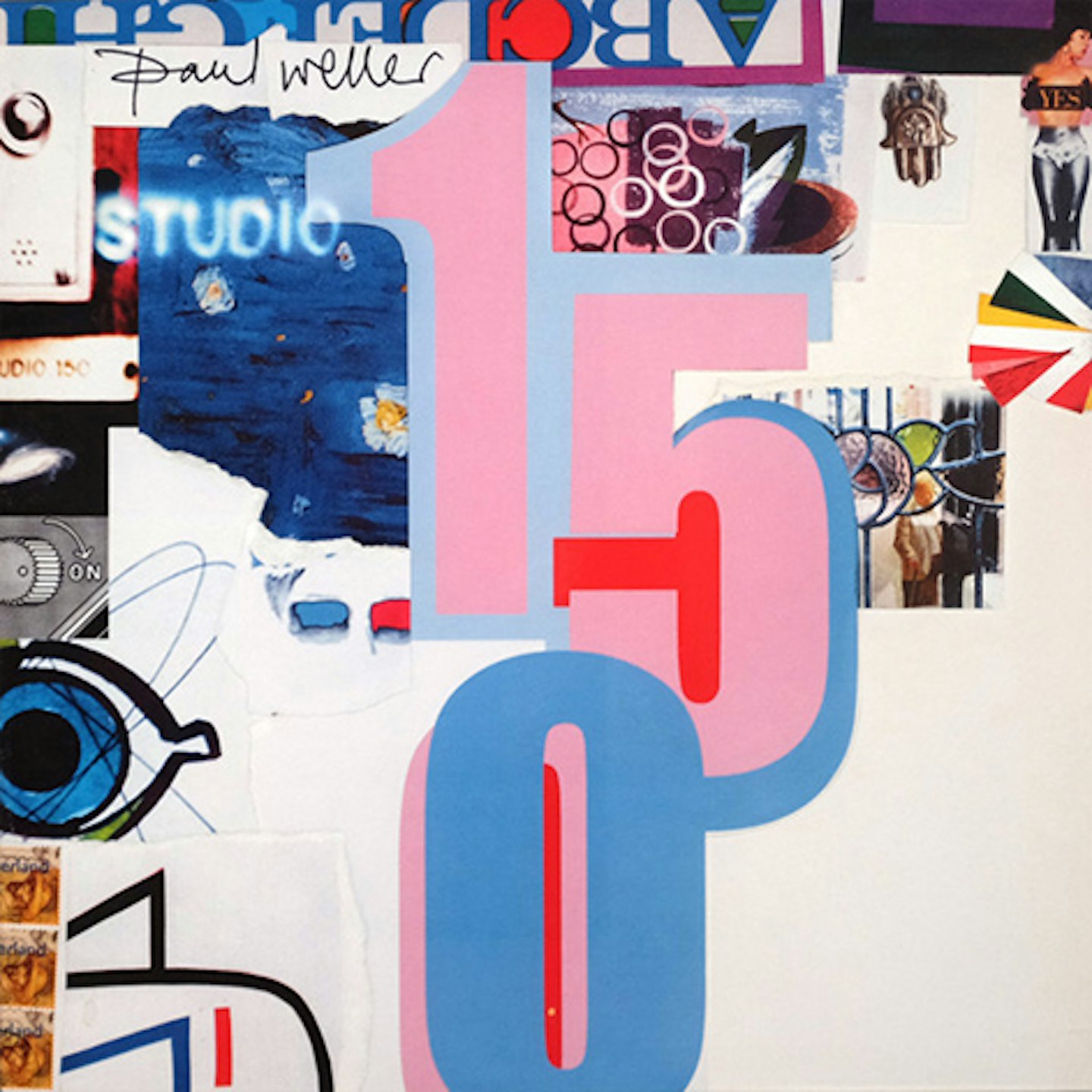 That one of the most gifted songwriters this country has ever produced was putting out a covers album suggested that Paul Weller's creative juices were running dry in the early noughties. Studio 150 provided an interesting peek into Weller's record collection (Allen Toussaint's Hercules, Early Morning Rain by Gordon Lightfoot, Gil Scott-Heron's The Bottle and Tim Hardin's folk lament Don't Make Promises are among the tunes covered), and his version of Wishing On A Star has its own sparkle but you can't escape the impression of an artist treading water creatively. A change was gonna come.
16.
Illumination
Independiente, 2002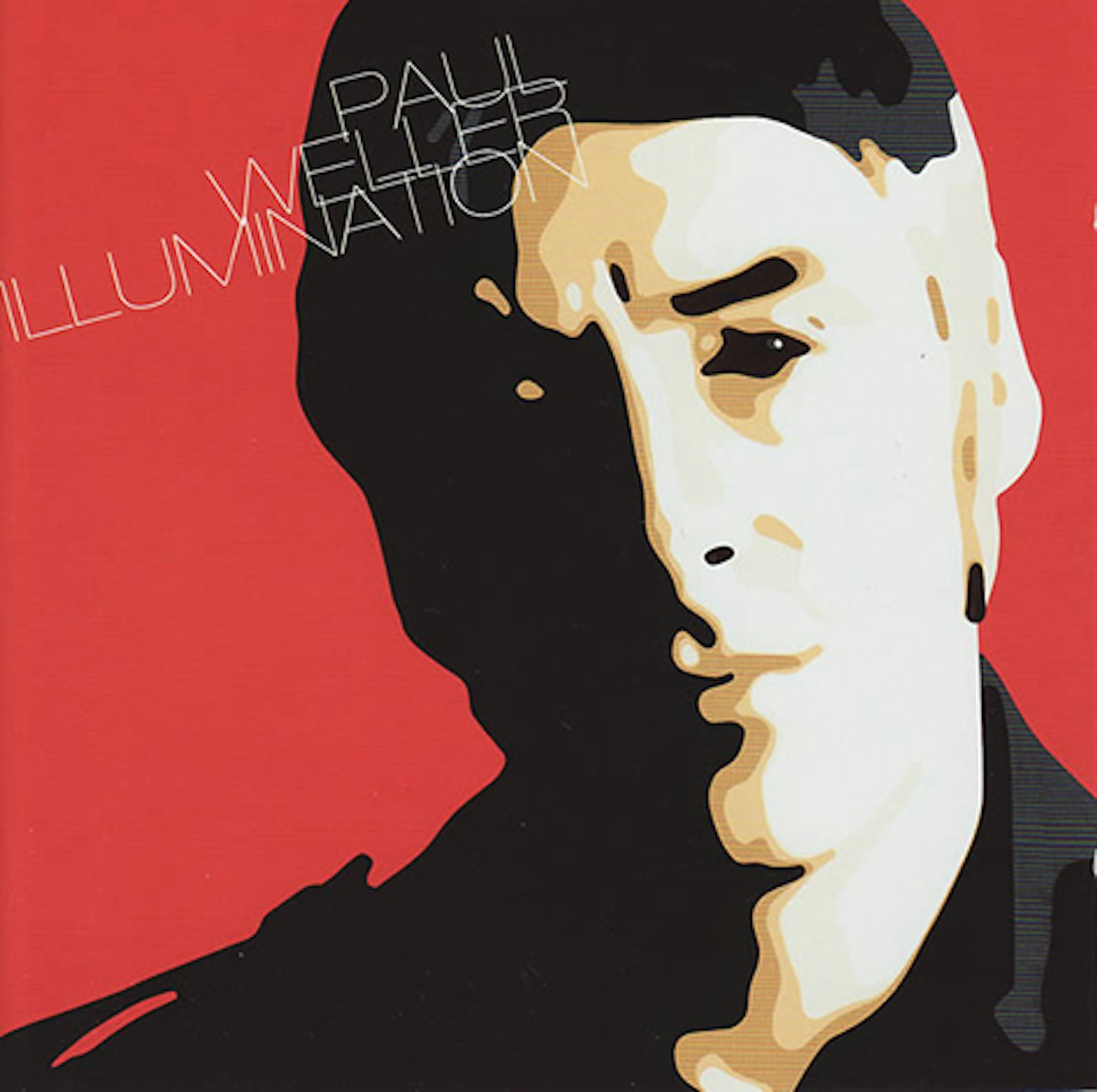 Illumination bagged Weller his first UK number one album of the 2000s but it found him unsure of where he was and what he should be doing. Lead single It's Written In The Stars was excellent, a horn-sampling neo psychedelic soul stew that harked back to the playfulness of his solo debut a decade previously, but elsewhere surprises and memorable tunes were few and far between. It was the first time Weller worked with Noonday Underground's Simon Dine as producer, however, so it was important for setting up a creative partnership that would help the remarkable creative rebirth of 22 Dreams six years later.
15.
Jawbone
Parlophone, 2017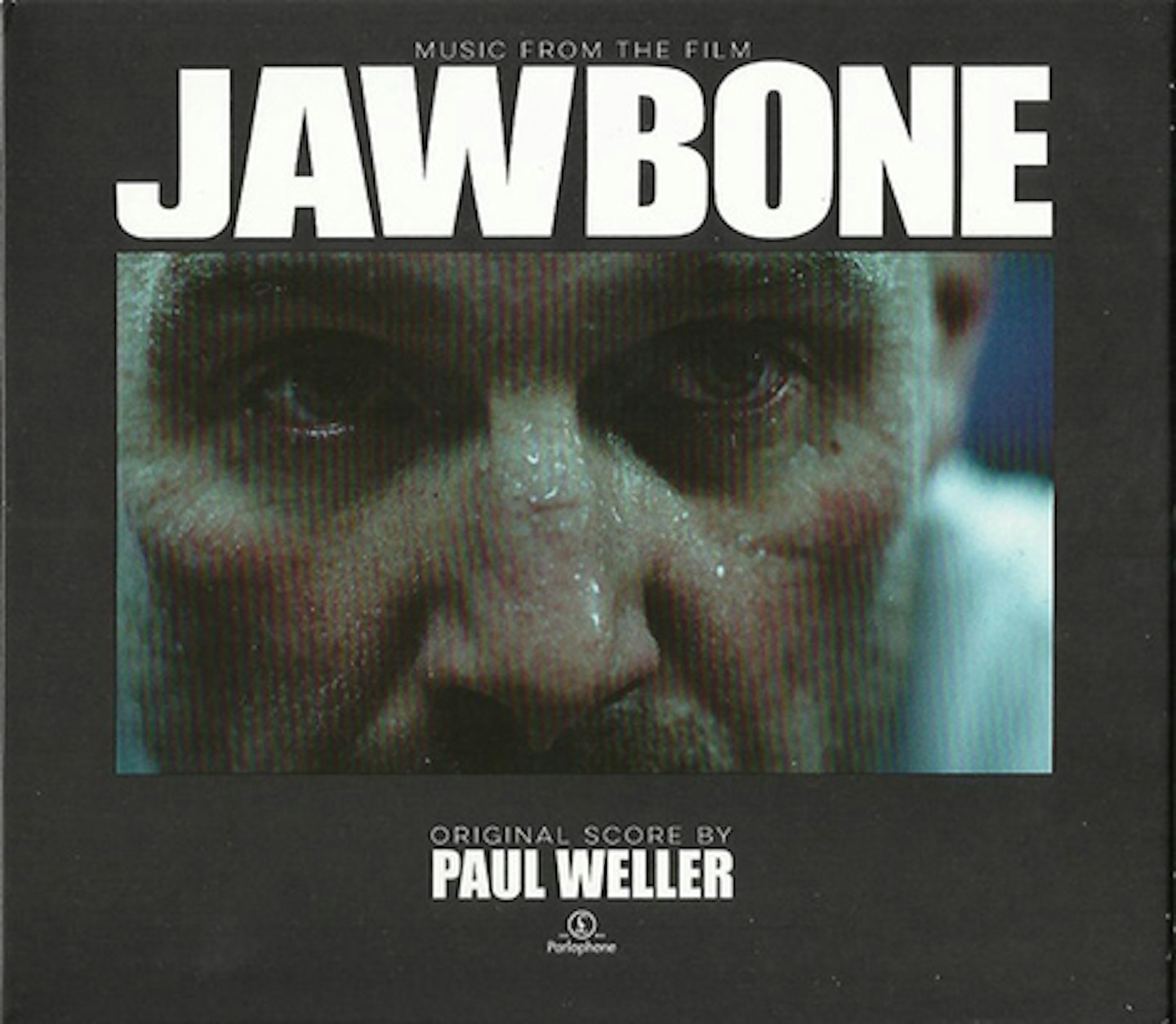 By some distance the most abstract and experimental record of Weller's entire career, his soundtrack to 2017 boxing flick Jawbone fulfils its brief masterfully. The extended tone poems herein were fantastic exercises in building tension and atmosphere, while the two traditional songs that anchor it – the bruised Ballad Of Jimmy McCabe and rueful Bottle – were folk-leaning, deftly finger-picked acoustic numbers with his now age-worn voice telling the struggles of the film's central character with real pathos.
14.
Heliocentric
Island, 2000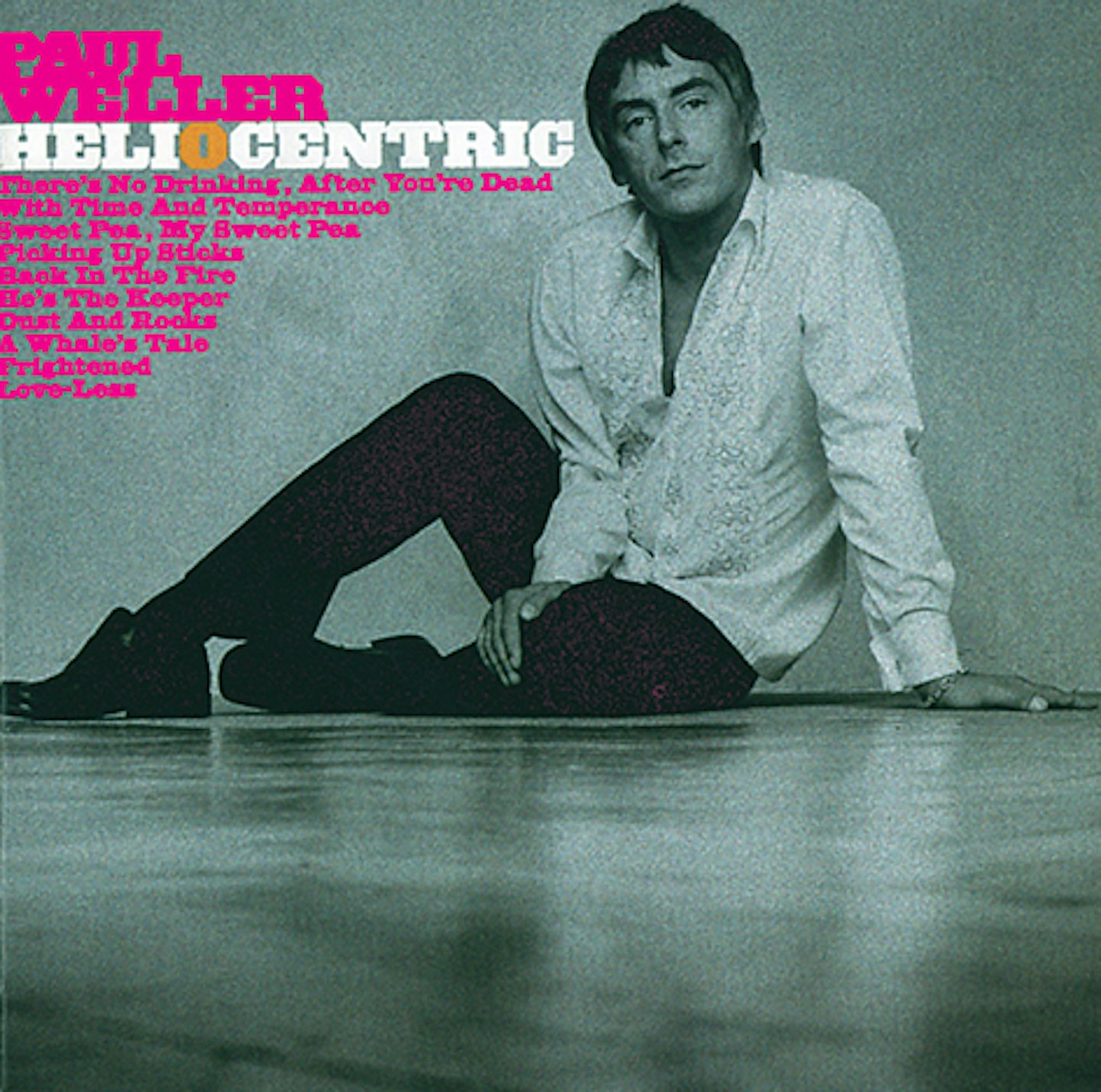 There was a three-year gap between the cocaine and booze bluster of Heavy Soul and Heliocentric and the mood here was largely one of rueful reflection: of dusting himself off and having a breather, for benefit of his own sanity more than anything. Written in tribute to Ronnie Lane, opener He's The Keeper was in a similar vein to the hugely successful retro rock of Wild Wood/Stanley Road, but Heliocentric was largely a record fashioned from a quieter mix of pastoral folk and ballads. The soulful piano-led Frightened laid out his insecurities barer than ever before, Sweet Pea My Sweet Pea was a joyous Faces-y ode to his kids, while the almost Jam-like swirl of There's No Drinking, After Your Dead sung the importance of living the life we're given while we still can (Weller at this point still a few years off calling last orders on his own drinking). Solid but not spectacular, it was the last record he made with long-term foil Brendan Lynch, suggesting his feet were once again starting to itch.
13.
Sonik Kicks
Island, 2012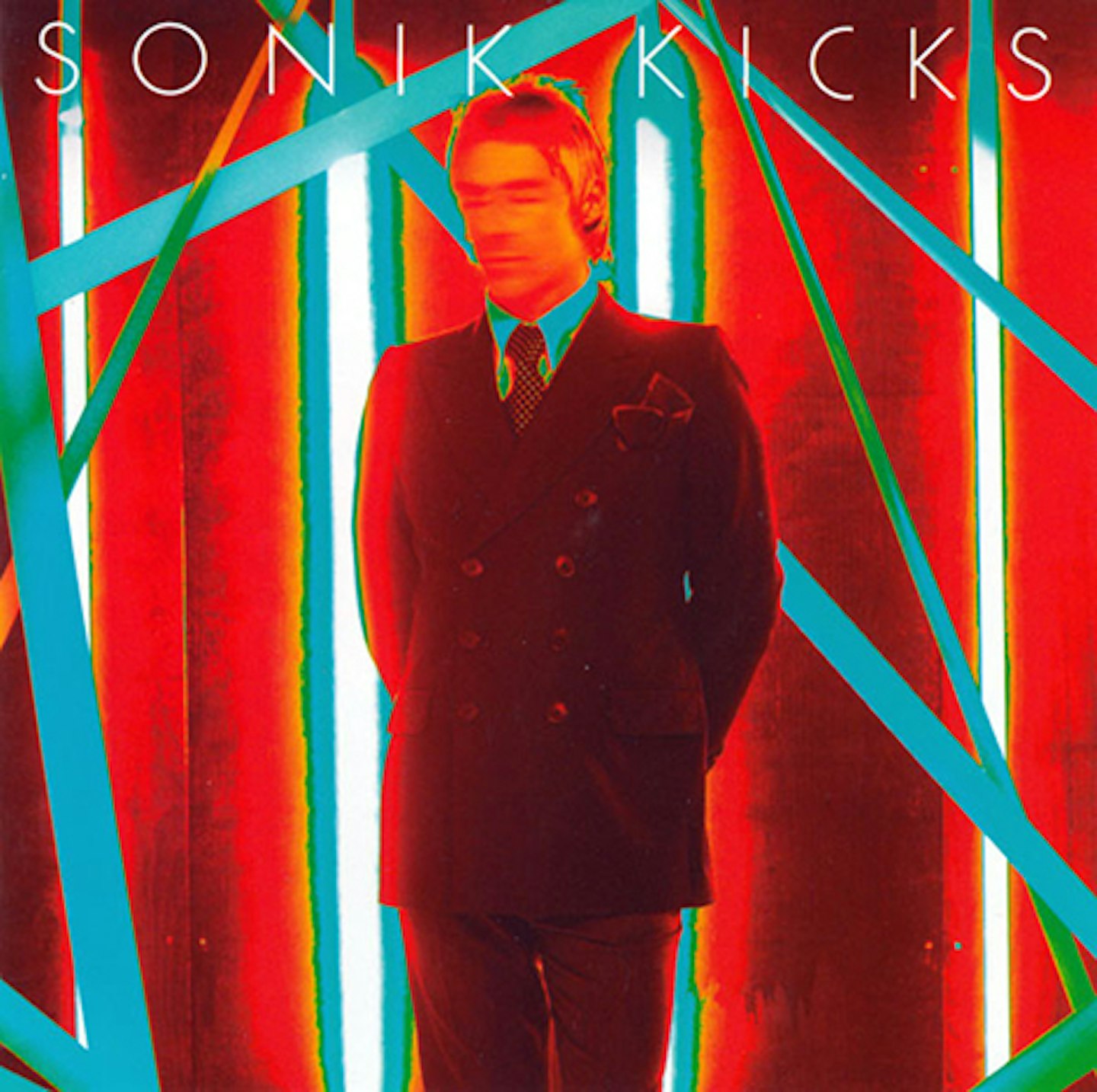 Sonik Kicks was the third and final album made with producer Simon Dine following the astonishing volte-face of 22 Dreams and Mercury-nominated Wake Up The Nation. Again, songs were largely written in the studio and based around sound beds, samples and cut ups rather than the more traditional one man and his acoustic approach. Though its origins may have been experimental (Lou Reed's near-unlistenable 1975 LP of feedback Metal Machine Music was an unlikely early influence), it threw up some of his most fleet-footed pop songs in years, including The Attic's sci-fi doo wop and Blur-like That Dangerous Age, where he pokes fun at his own perceived mid-life crisis. Energised and playful, it was another delight in an ongoing purple patch.
13.
Saturns Pattern
Parlophone, 2015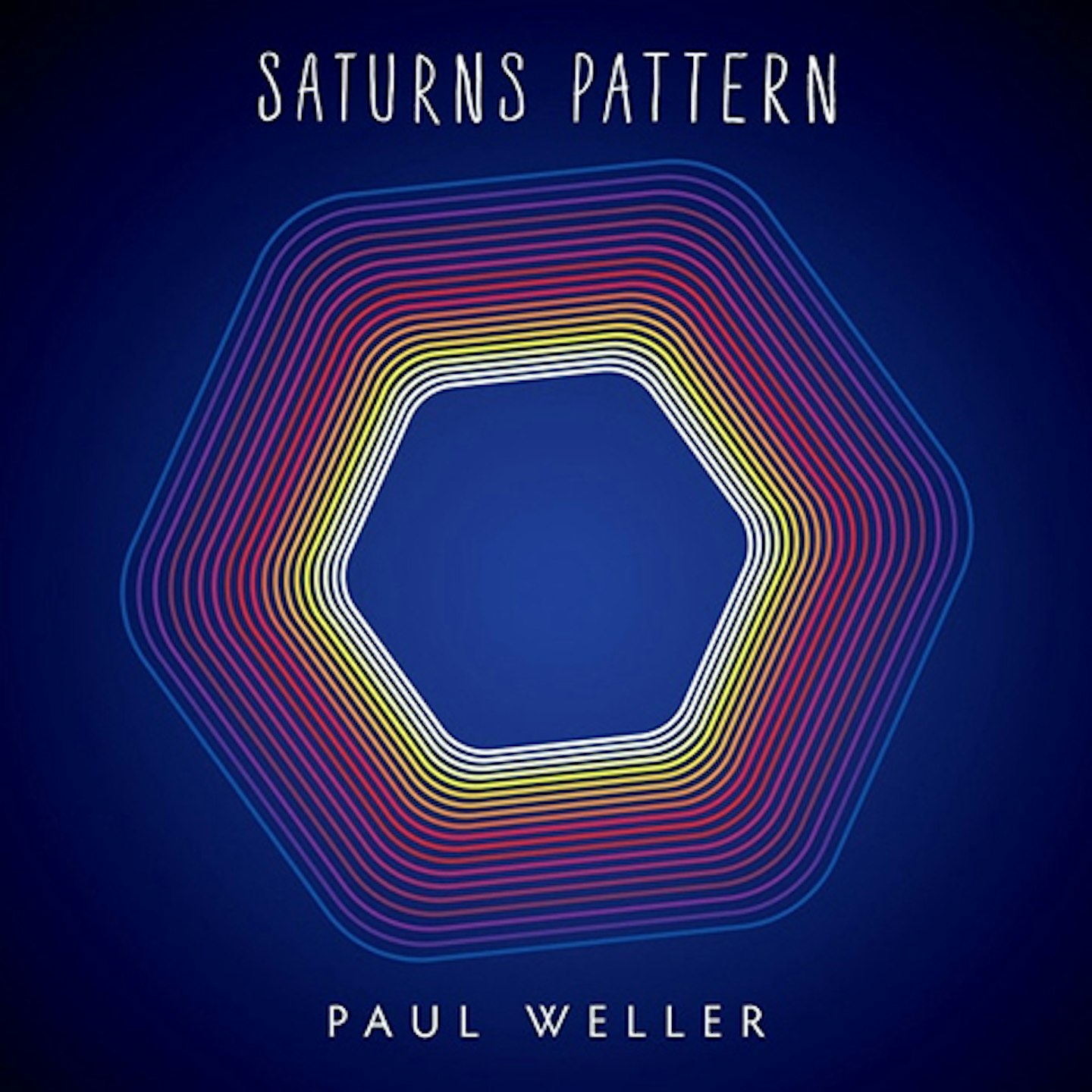 Simon Dine was out for Weller's 12th studio album, would his newfound sonic experimentalism go with him? Not if the mind-crushing Led Zeppelin on acid assault of opener White Sky was anything to go by. Recorded with psychedelic production duo Amorphous Androgynous it kicked off an album that balanced a stoner's love of sonic tickles and experimental textures with meaty, soulful songwriting and musical muscle. Even when it ventures into far-off reaches of the cosmos, it's never at the expense of a tune. A perfect bridge between his trad rock past and rulebook shredding present.
11.
A Kind Revolution
Parlophone, 2017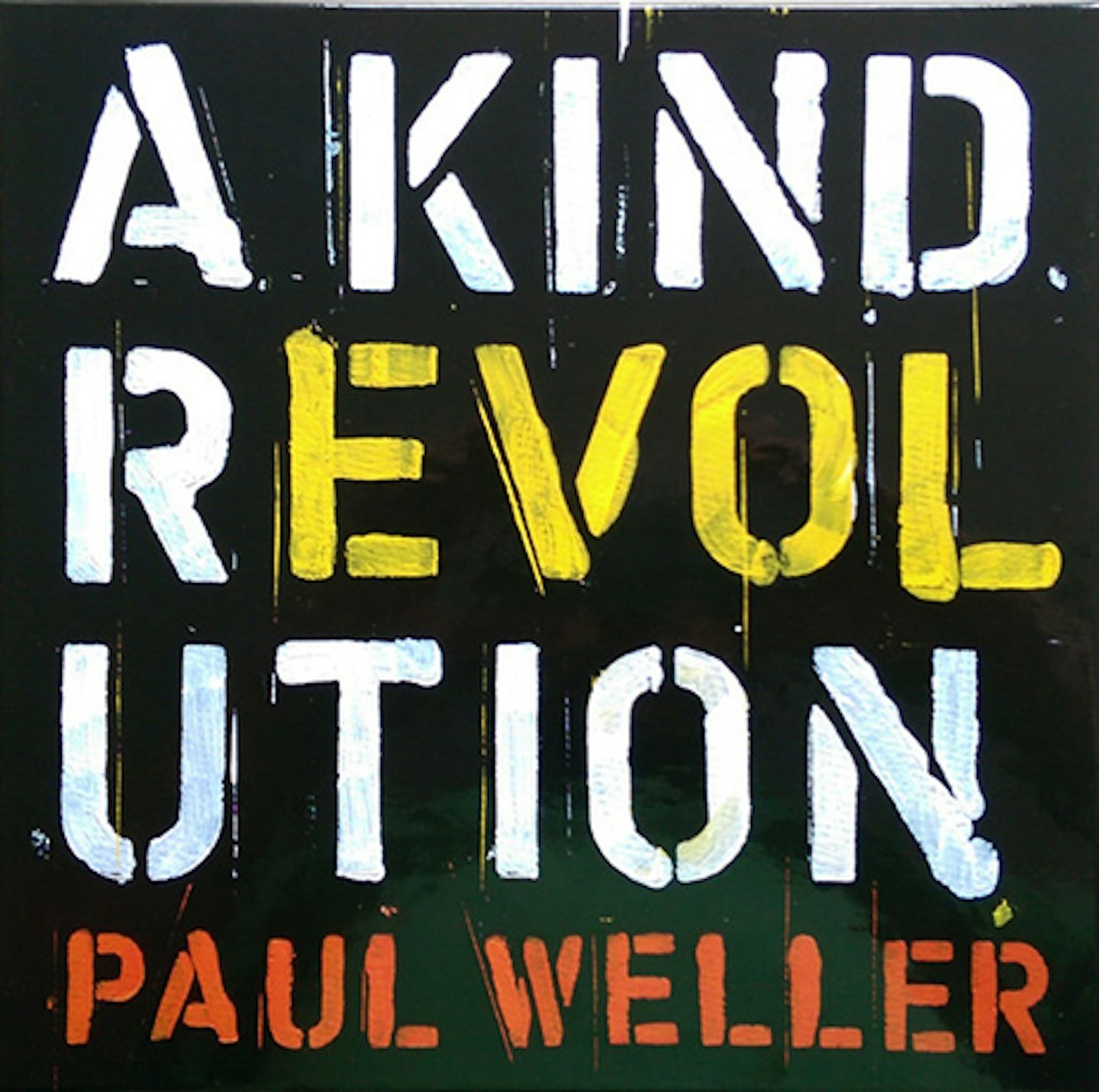 Weller initially set out to further explore some of the territory mapped out on Saturns Pattern for the follow-up but landed somewhere elsewhere entirely. A Kind Revolution had its feet back on planet earth, but its genre-hopping mix of sounds and styles was anything but unadventurous. The breezy, jazzy swish of Hopper – an ode to US painter Edward Hopper – was a highlight, as was the Café Del Mar groove of One Tear, featuring Boy George on backing vocals. But the album's heart was the soulful The Cranes Are Back, a warm piano ballad that salutes the hope and rejuvenation of starting afresh. Something that is perhaps the only constant in Weller's ever-changing career.
10.
As Is Now
V2, 2005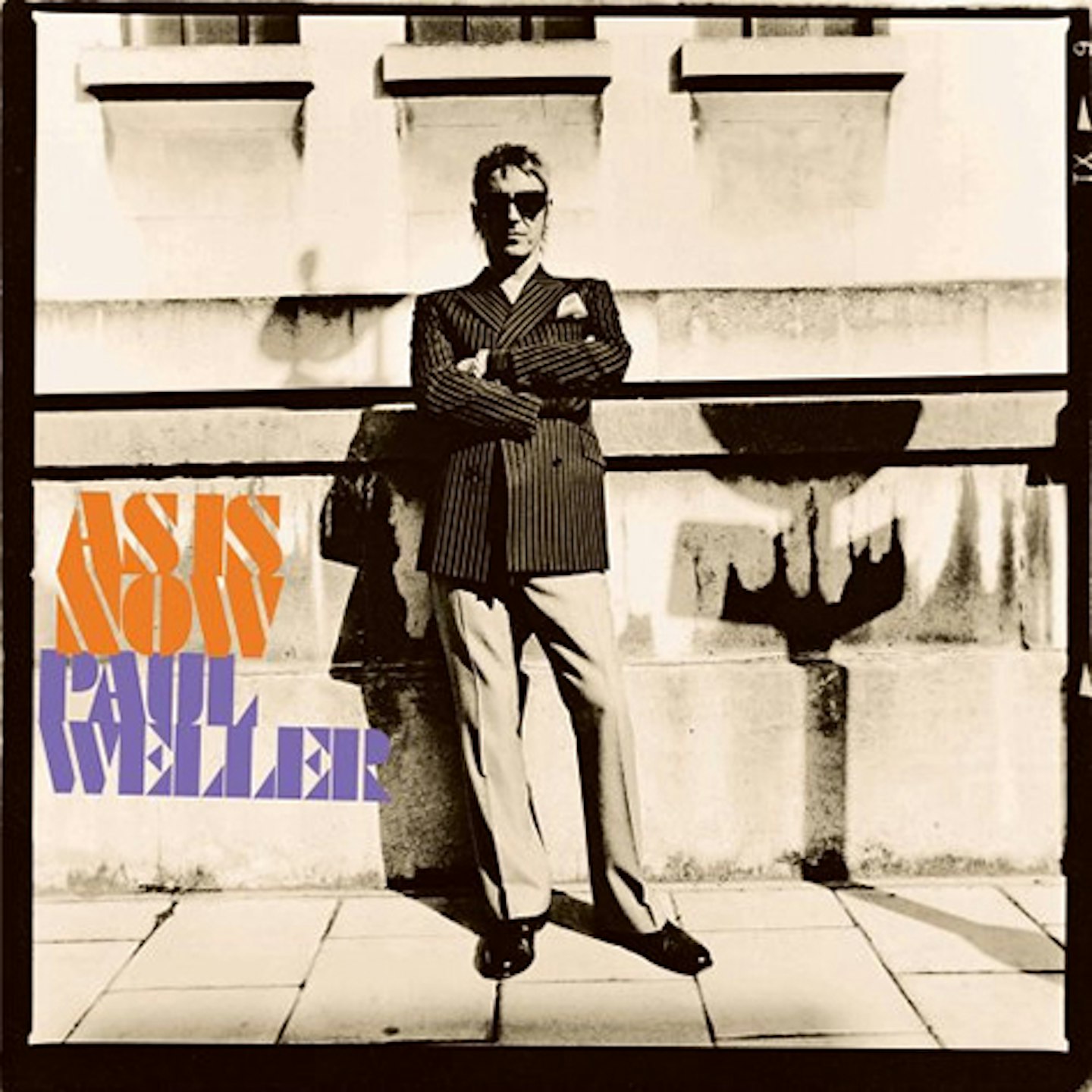 With hindsight, we can see 2005's As Is Now as Weller drawing a line under the first chapter of his solo career before he moved away into more adventurous musical waters. At the time, though, he sounded like a man rejuvenated. The lythe Blink And You Might Miss It, punchy Come On/Let's Go and From The Floorboards Up's in-your-face Dr Feelgood-like pub rock front burned with a fire that many had assumed had long since gone out. Much as he had on The Jam's valedictory swansong, The Gift, if he was going to call time on an era, he was going to do it in style.
9.
Fat Pop (Volume 1)
Polydor, 2021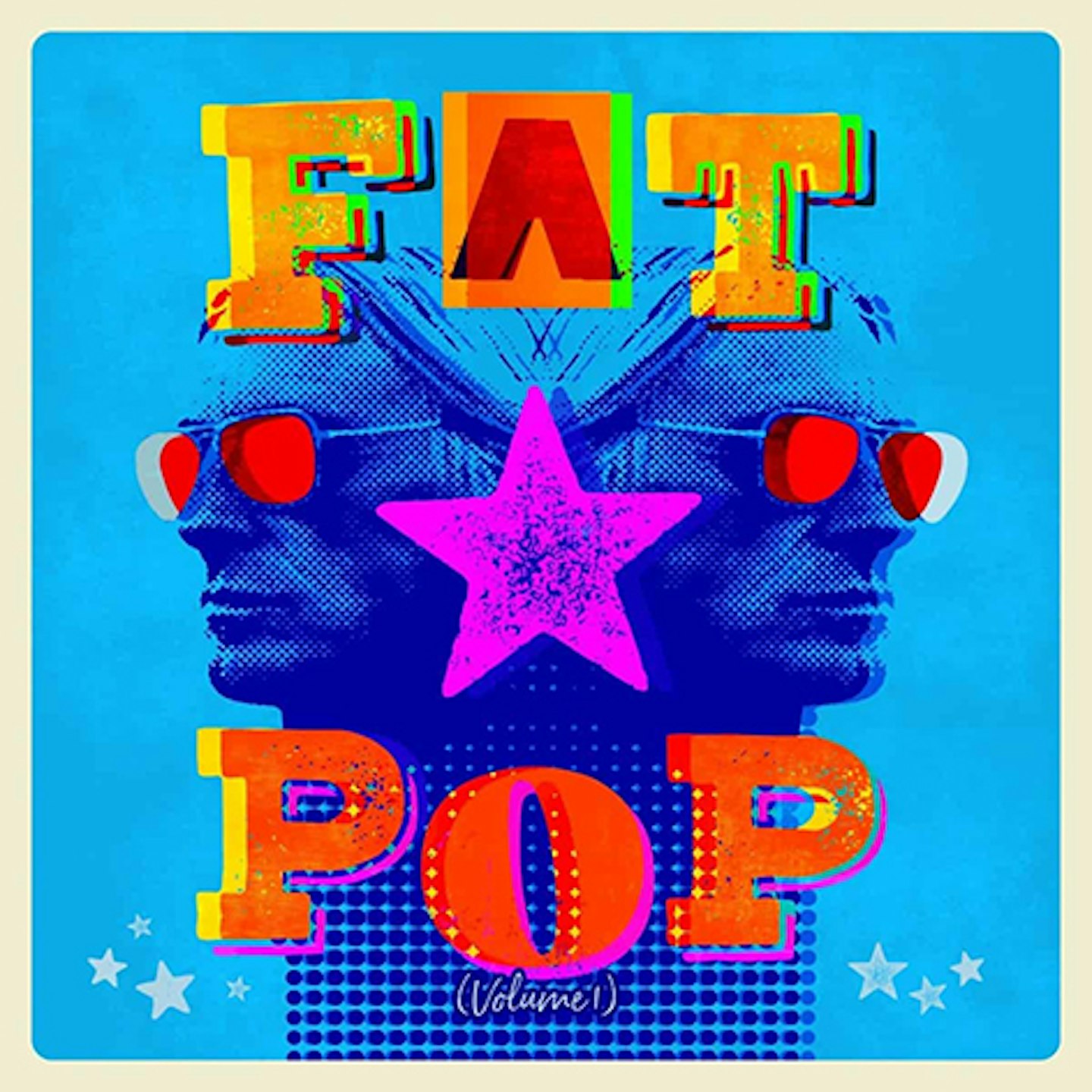 Like most of us, Paul Weller hated lockdown. Sat at home unable to tour his excellent new album (2020's On Sunset) he did what he had spent so much of the past decade and a half doing and wrote and recorded like a bastard. "Pop songs in old money" was his brief for Fat Pop (Volume 1) and his creative splurge produced an embarrassment of three-and-a-bit-minute riches. More than anything what comes across here is Weller's sheer love of music itself. Of all stripes. For example, Testify might have been a fist-raising 70s funk and soul declaration, but opener Cosmic Fringes could almost be classed as techno pop (something the mind-boggling remix by the Pet Shop Boys below fully ran with). The title track, meanwhile, was a love song very specifically about the only constant partner in Weller's life: "Who gives a fuck when no one else does?". The volume one in the album's title tantalisingly suggested that there might be plenty more of where this came from.
8.
On Sunset
Polydor, 2020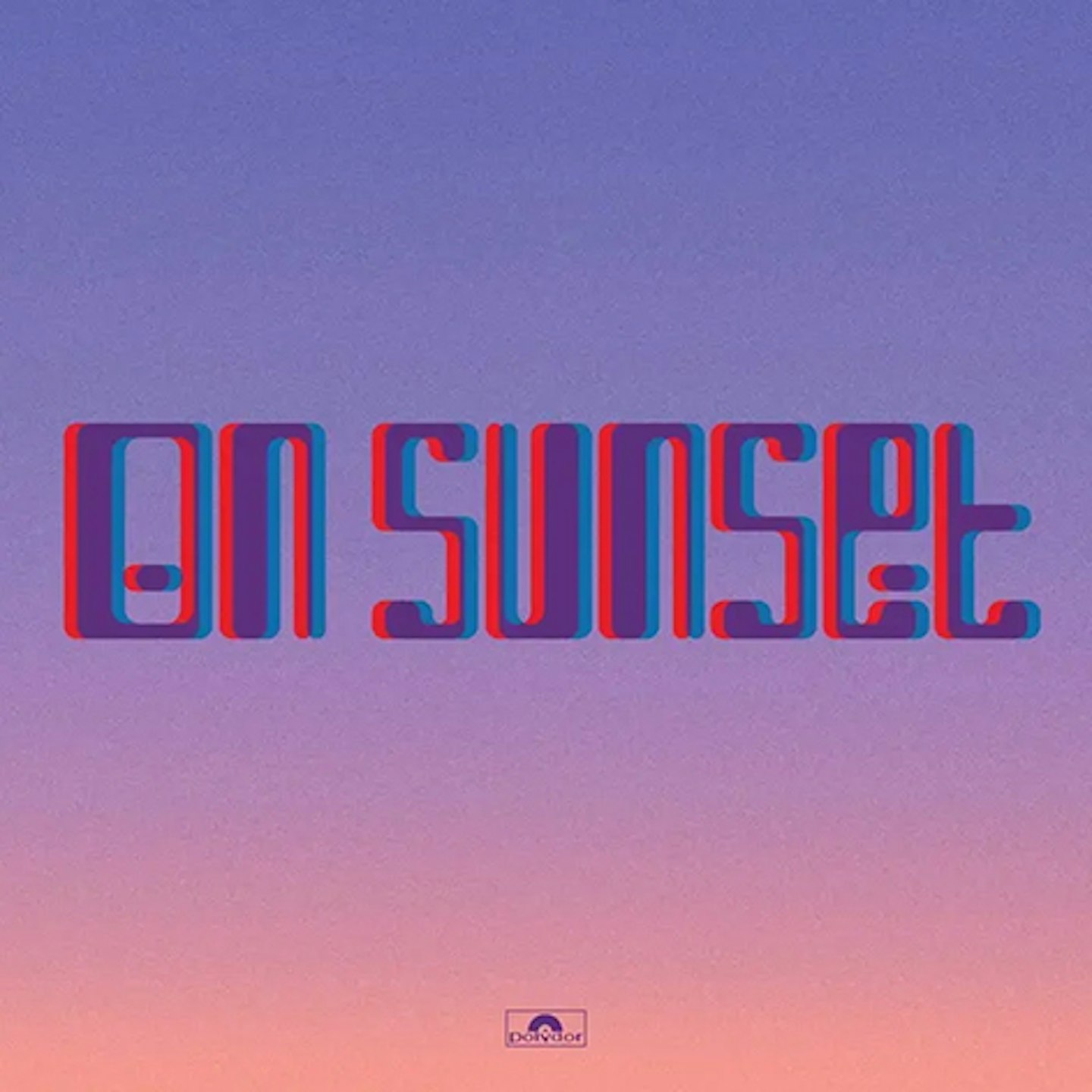 That the opening track to Paul Weller's 15th studio album was a seven-and-a-half minute collage that moved from blissed-out new age pop through disco, chopped-up field recordings, muffled techno and low-riding G funk suggested that whatever he was putting in his tea over at Black Barn Studios in Woking was working a treat. Though the album still went to number one in the UK, the global pandemic understandably took the wind out of On Sunset's sails somewhat, overshadowing that this was a glistening example of Weller at his most soulful and downright funky since his days in The Style Council. The album's title sums up the mood here perfectly: listening to On Sunset felt like driving along the coast with the top down, the sun in your face and the stereo blasting. Something that, ironically, no one at the time of the album's release was able to do.
7.
True Meanings
Parlophone, 2018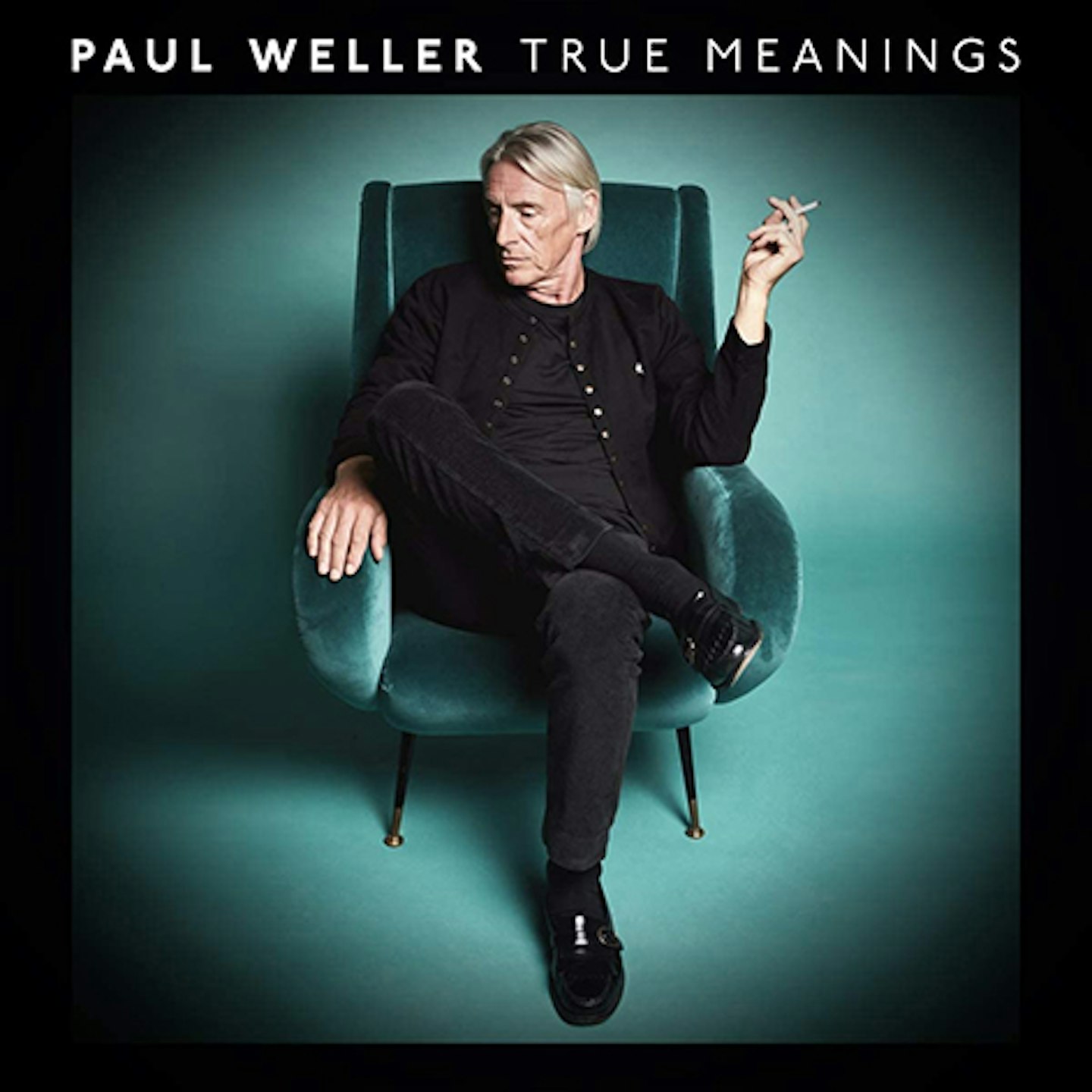 As anyone who has patiently sat through a Paul Weller gig waiting for an old Jam or Style Council favourite to make an appearance as he showcases his latest album can attest, Paul Weller has never been one for spending much time looking back over his past. As he approached his 60th birthday, however, Weller afforded himself the opportunity to sit back and take stock. In the context of the decade-long run that had preceded it in which he'd dabbled in everything from avant-garde musique concrete to cosmic jazz, dub and even polka, True Meanings was remarkable perhaps for its relative orthodoxy: a 14-song set of reflective acoustic songs given a gentle orchestral flourish by arranger and composer Hannah Peel. With a philosophical perspective of Weller looking back over his life, it's also one of the most thoughtful and beautiful albums he's ever made. Not that fans should hold their breath for a repeat. "I think it's OK to be reflective at 60, "he reasoned on the album's release. "I didn't wan't to do it for too long because there's no point. I've had my reflective moment and it's time to crack on now."
6.
Heavy Soul
Go! Discs, 1995
The title of Paul Weller's fourth solo LP may have been lifted from a 1961 album by jazz saxophonist Ike Quebec, but it was the perfect description of where Weller found himself in 1997. Heavy Soul works both as a neat distillation of the sound he and his band had been honing through the decade - an amped-up, retro R&B gumbo grooving around a late '60s, early '70s axis - and also as a barometer of the stormy weather raging within him as he split up from his wife, former Style Council singer Dee C. Lee. The noise and confusion evident in the feedback howl of Brushed or the intoxicating allure of Up In Suze's Room might make it easy to characterise Heavy Soul as Weller's 'lost weekend' album, but while Oasis' Be Here Now that same year had been all bacchanalism and empty bluster, Heavy Soul's all-nighters came with an attendant hangover. For every fuzzed-up stomper on the record, there were moments of rueful reflection and soul-searching – be it the what-am-I-doing-with-my-life chug of Driving Nowhere or I Should Have Been There To Inspire You, a close musical cousin of Stanley Road's You Do Something To Me that laid bare his failings and regrets as a husband with self-flagellating honesty.
5.
Wake Up The Nation
Island, 2010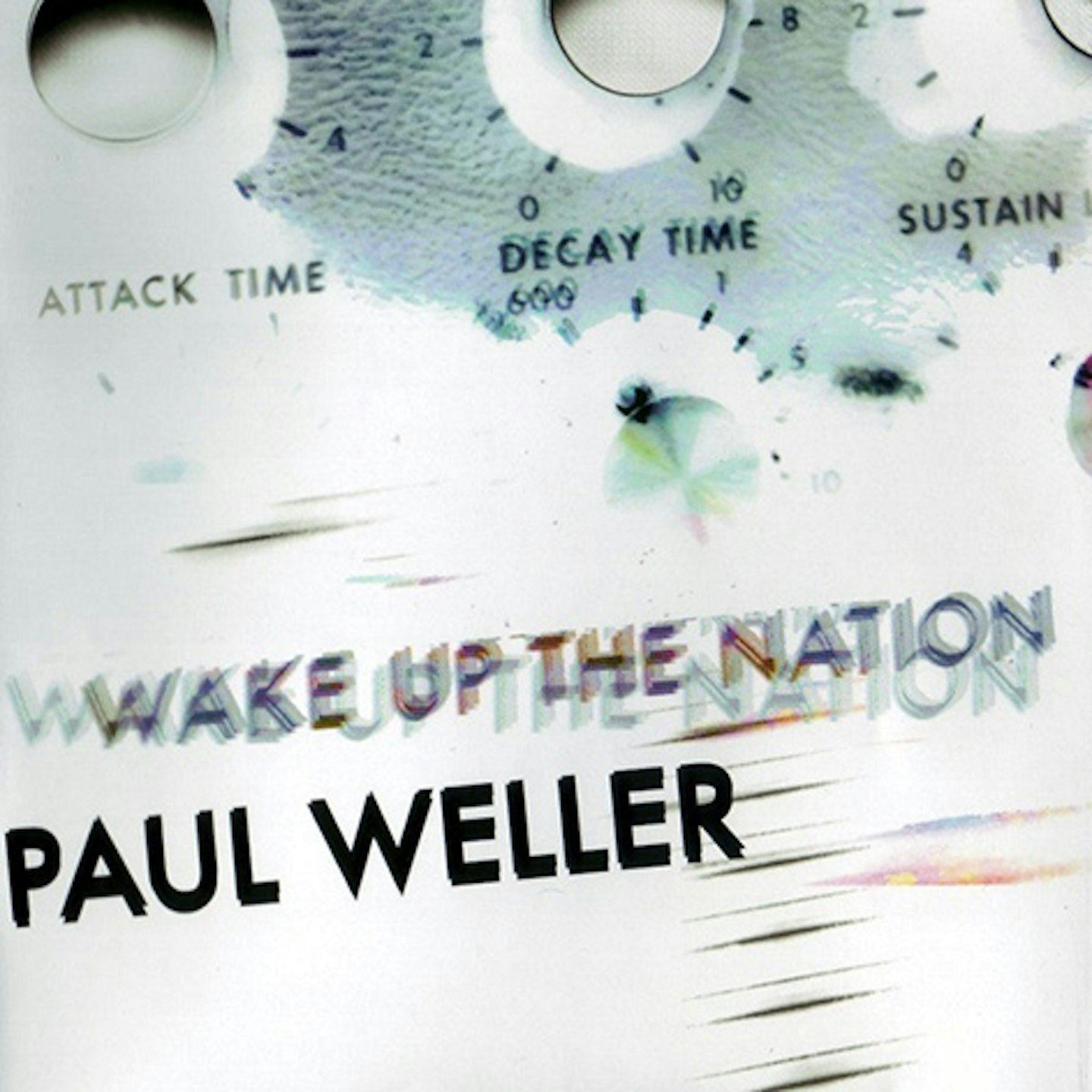 If 2008's artistic reboot 22 Dreams had been a sprawling, pastoral journey of psychedelic wonderment, then the follow-up Wake Up The Nation was more urban: tougher, metallic and sharp around the edges. The double disc-filling creative splurge that had created its predecessor meant that when the time came to record the cupboard was bare. Necessity became the modfather of invention, though and for the first Weller entered the studio without anything in his back pocket, instead improvising and ad-libbing to loops producer Simon Dine had come up with. The result is one of the most eccentric curiosities in Weller's cabinet, but also one of the most deliriously enjoyable as it pinballs between amphetamined punk rockers, bonkers glam pop, sci-fi rock and roll, heavy-vibing spiritual jazz and more. That the album went to number two in the UK album charts and bagged him his first Mercury Prize nomination since Wild Wood in 1994 was proof that, not for the first time, Paul Weller's impulse to throw away the map and explore new waters had paid off.
4.
Paul Weller
Go! Discs, 1992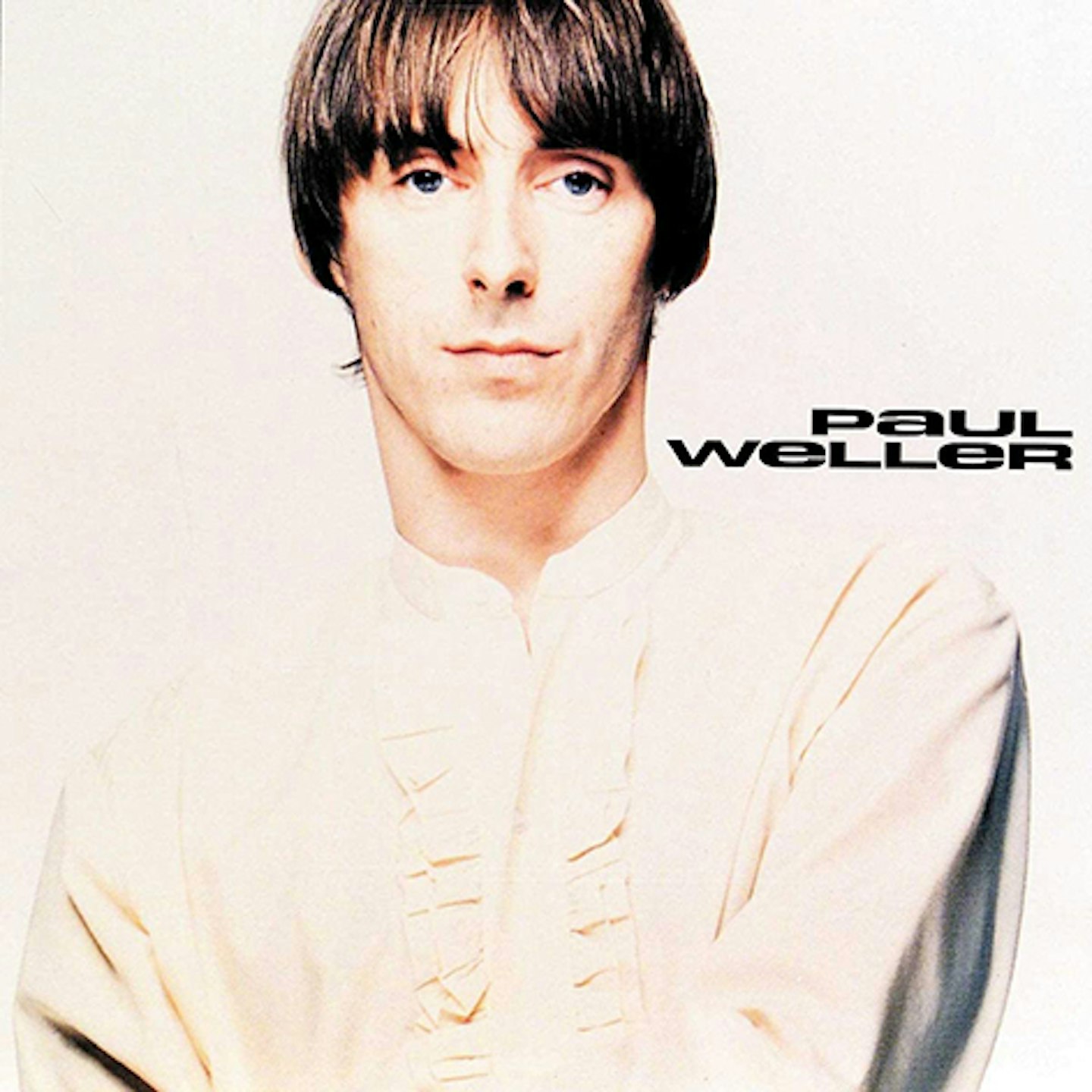 Having disbanded The Style Council after Polydor refused to release their last album, in 1990 Paul Weller found himself in the new position of having no record label and, despite his past glories, very little interest outside the most devoted of his faithful as to what he might do next. As such, there was a carefree lightness to his solo debut (originally only released in Japan as The Paul Weller Movement) that he's really never captured since. Into Tomorrow's chiming riffs pointed the way out of the wilderness towards a hugely successful decade ahead, but some of the best songs here were still rooted in the more anti-rockist music of The Style Council. Tracks such as the jazzy slink of Round And Round, Clues' flute-powered improv and the divine, Long Hot Summer update of Above The Clouds owed more to the likes of Terry Callier, Curtis Mayfield and the contemporary Acid Jazz scene than the more rootsy trad-rock foundations to be found underneath his more commercially successful follow-ups.
3.
Stanley Road
Go! Discs, 1995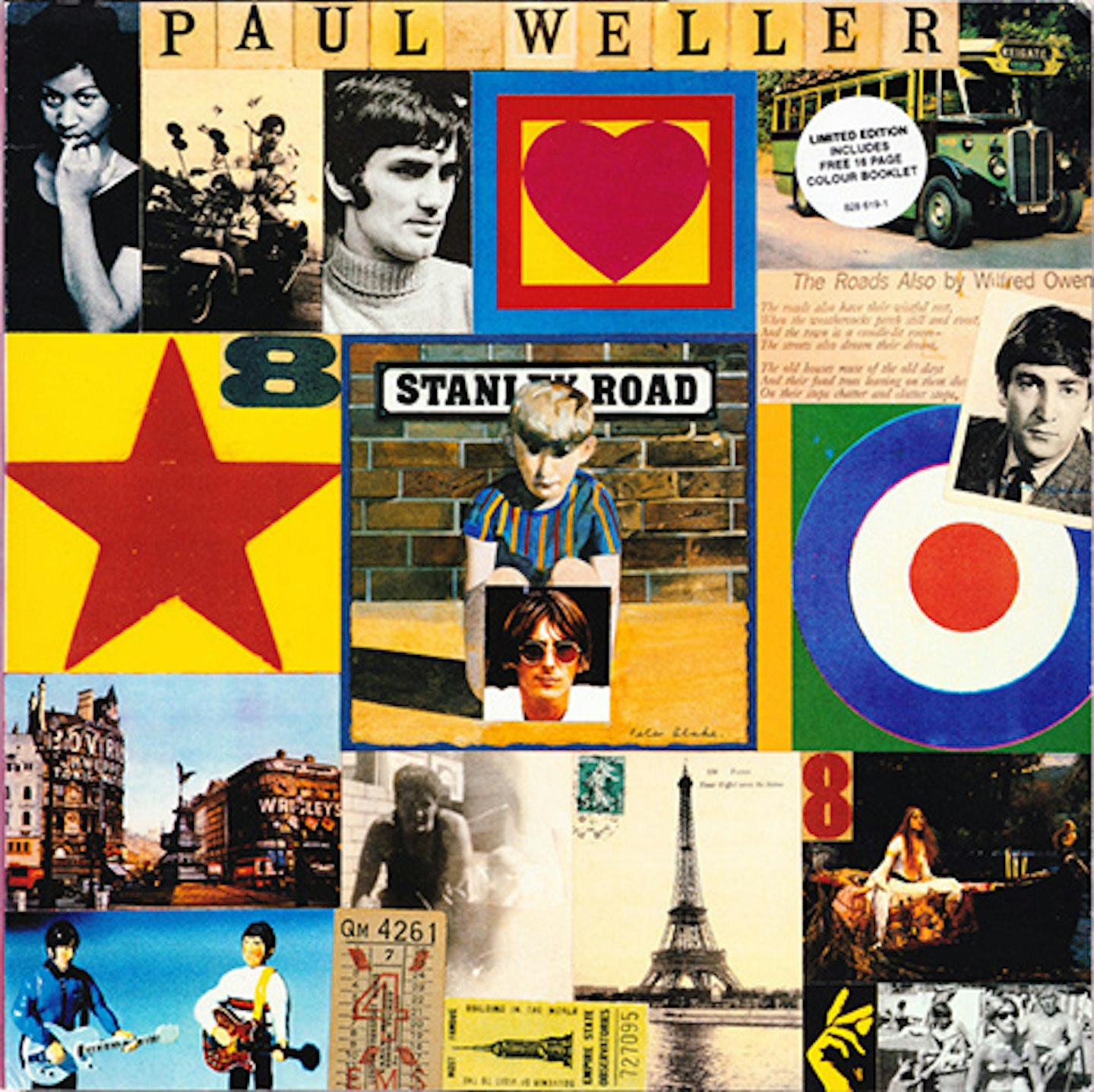 Stanley Road's million-selling success was no doubt bolstered by the prevailing Britpop landscape in which bands who had grown up with pictures of The Jam stuck to their bedroom walls were now shaping the cultural zeitgeist, but stripped of its context, the album still remains one of the strongest collection of songs Paul Weller has ever put out. From the ELO-cribbing The Changingman, Porcelain Gods' mystic ruminations and his take on Dr John's voodoo spell I Walk On Guilded Splinters to You Do Something To Me, Out Of The Sinking and Broken Stones, these are songs that defined him as a solo artist and saw him conclusively stepping out of the long shadow of his past. Ironically, Stanley Road's triumph in turn became an act he would struggle to follow.
2.
22 Dreams
Island, 2008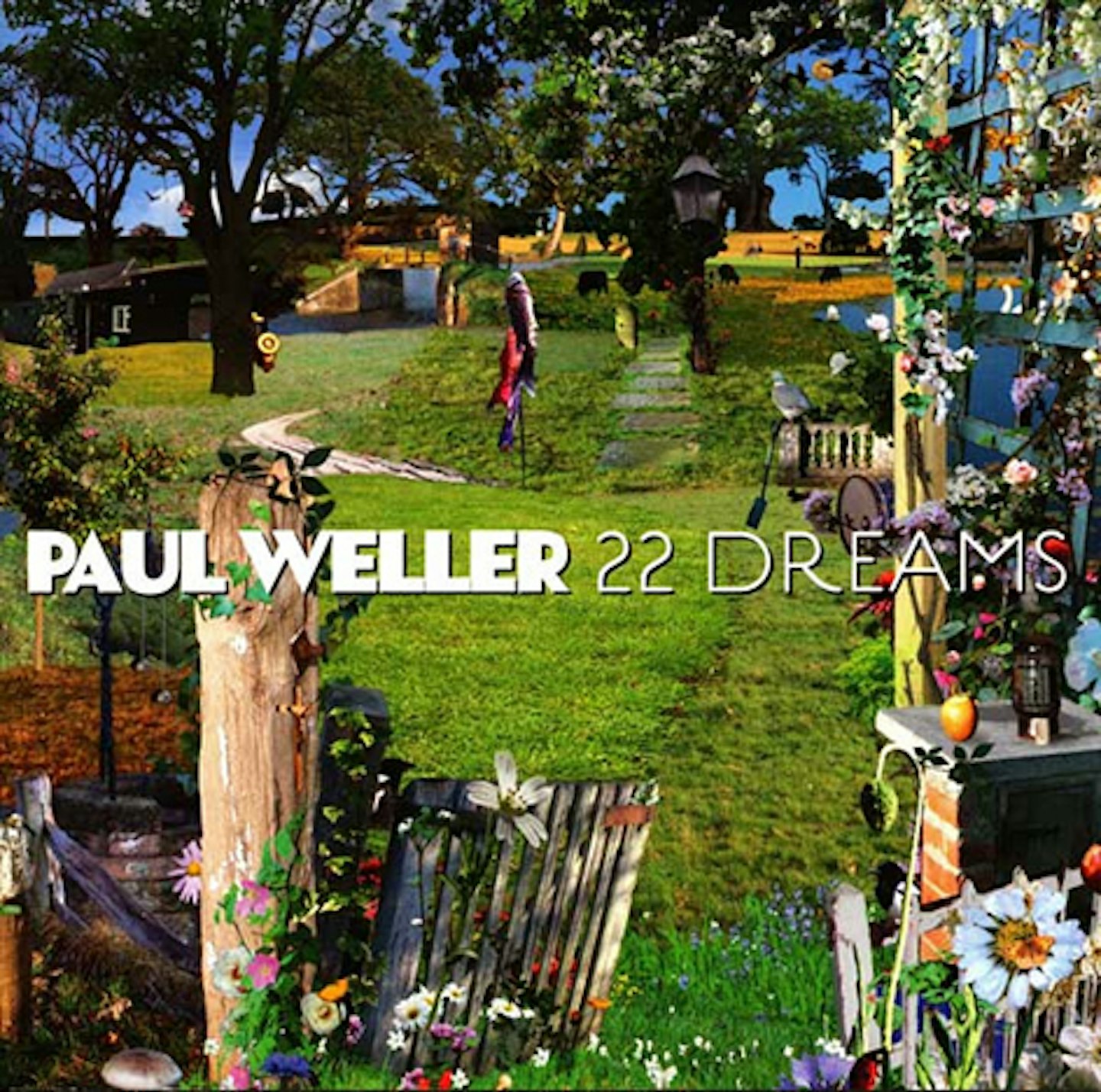 As anyone who cried into their bowling shoes when he split up The Jam can attest, Paul Weller is someone who isn't averse to ripping things up and starting again. That being said, even the most imaginative of Weller watchers couldn't have predicted the astonishing creative rebirth of 2008's 22 Dreams. Feeling he'd gotten as far as could with the rootsy mod rock that had launched and sustained a hugely successful solo career, he binned off his long serving band (bar guitarist Steve Craddock) and set about making what he later called "the most fucking self-indulgent record I could'. Fortunately those selfish impulses made for a creative peak to rival anything he's done. Everything from folk, soul and psychedelia to jazz, spoken-word meditations on God and Avalanches-inspired sound collages was taken up in its four sides of new found creative freedom and the sense of fun and adventure was palpable throughout. A bold punt for an artist entering the fourth decade of their career, but the album topped the charts, won over critics who had long since written him off as a dad rock irrelevance and kickstarted a late period creative streak that, 15 years on, is showing no sign of slowing down. The Changingman had done it again.
1.
Wild Wood
Go! Discs, 1993
Some fans might prefer Stanley Road as the apex of his 90s resurgence, but Wild Wood presents solo Weller at the absolute peak of his powers. Buoyed by the surprise success of his Acid Jazzy solo debut and with a band behind him who could tackle pretty much anything (former TSC comrade Steve White's jazz-informed role here is incalculable - just listen to those fills on Sunflower) Weller turned to the countryside. Inspired by Traffic, who had done a similar thing in the 60s, and Nick Drake, an artist who in 1992 was yet to be widely rediscovered, he plugged himself into the Surrey Hills of his childhood and crafted an album that was steeped in Weller's musical roots, but was also light on its feet and airy as a summer's breeze. A classic with a capital C, Wild Wood has lost none of its allure and magic over the last thirty years. The aforementioned Sunflower was a more nimble version of future hit The Changingman, Can You Heal Us (Holy Man) could be Traffic themselves, while the title track was a folk standard for a new decade; mystical, soulful and stoned. The formula would be tweaked to more commercial success a couple of years later, but here is Weller truly finding his voice as a solo artist.
"He Always Had A Great Spirit About Him…" Paul Weller Remembers Ian McLagan