Jason Isbell & The 400 Unit – The Nashville Sound
A tortured soul exorcises his demons against a countrypolitan sound.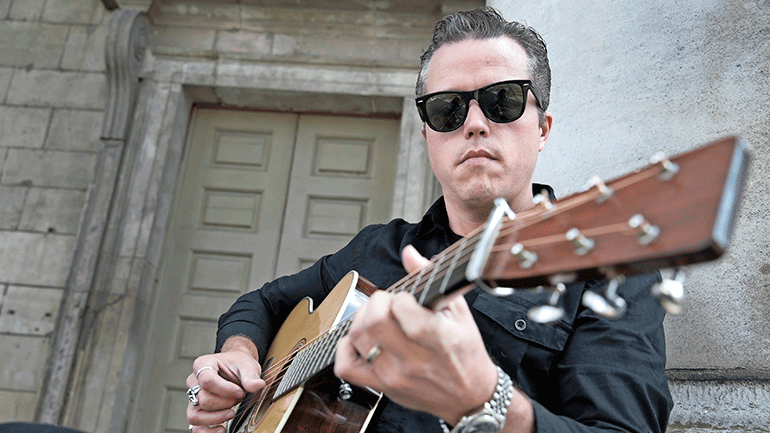 RECORDED IN THE CITY'S LEGENDARY Studio A with a band that includes his wife Amanda Shires on fiddle, the former Drive By Trucker's latest certainly does have that Nashville sound: clear and resonant and with an emphasis on note-perfect simplicity. Yet Isbell's songs go way beyond standard country fantasy, typically tapping into the sadness of finding yourself at odds with the world. On Last Of My Kind he bemoans belonging neither to the rural life he came from nor the city one he occupies now; on the heavy rocking Anxiety he confesses to being incapable of enjoying "a goddam thing". Isbell does seem like he's struggling to enjoy his newfound success, fretting about Trump on White Man's World and reliving a painful split on Chaos And Clothes, but his strength is in his honesty. He couches his anxieties in simple but poetic language as his band find the sweet spot between country and rock. Watch the video for Hope The High Road...
Hear White Man's World...