Robert Finley 
Black Bayou
★★★★★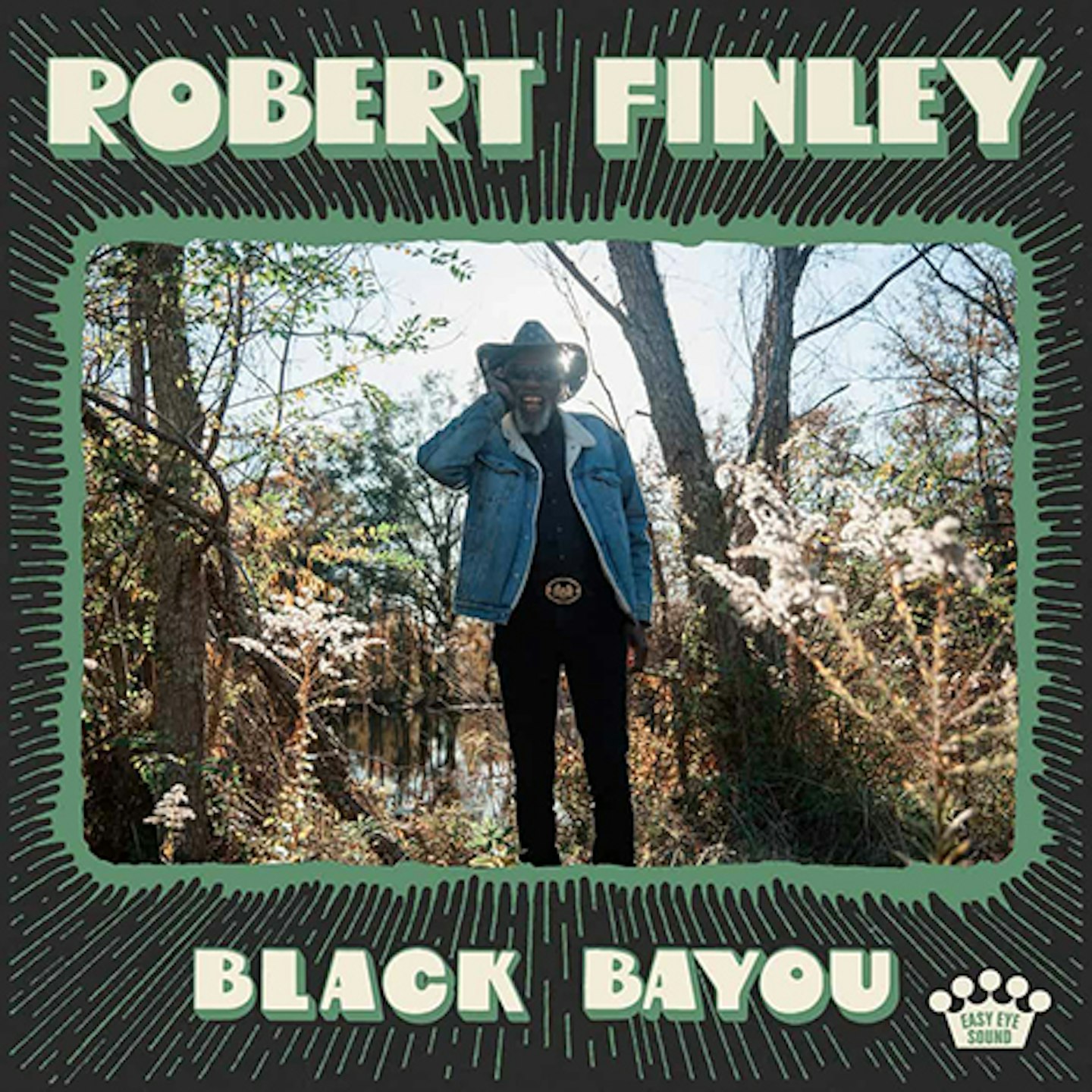 EASY EYE SOUND
GET HIP to this kindly tip: if you ever plan to motor east on the I-20 from Shreveport, Louisiana, bypass Dubberly, Arcadia and Grambling – a warm welcome awaits you in Monroe. According to the US Fish & Wildlife Ser vice, the town's Black Bayou showcases "the stereotypical Louisiana of swamps and bald cypress… [sheltering] a variety of species and providing a variety of recreational opportunities", including fishing and canoeing. Among those species are alligators and crocodiles. Choose your pastime wisely, however, because, as Robert Finley acknowledges: "A lotta kids got ate that way."
With that one macabre morsel, almost casually tossed away on the closing track Alligator Bait, the veteran bluesman embarks on a slow cruise through a landscape populated by Flanner y O'Connor scenarios and escapees from the untamed ecosystems of Tom Waits's imagination. This is Southern Gothic expressed through soul music. Finley and O'Connor, the literar y queen of that particular under world, would both argue that the Almighty determines their paths, but Black Bayou suggests life there is anything but predestined and that human frailties lead even the best-intentioned astray. In contrast to O'Connor, whose stories were shaped by a debilitating terminal illness (she died aged 39) that conjured up fates beyond the foresight of her protagonists, Finley – now registered blind – has turned inward, bringing out truths from his childhood, from a life already well lived. Though he turns 70 in February, his solo recording career stretches back a mere seven years, and if you know his earlier albums, you'll be aware there is much ground, and a lot of swamp, still to be investigated.
Discovered by the Music Maker Relief Foundation in 2015, Finley released his debut, Age Don't Mean A Thing, in 2016. From the off, you could tell something special was afoot, but it was clear the author hadn't needed to push himself too hard and the lyrics were well-worn and familiar: women cheat, snakes are always dirty. By his second outing, his first with Dan Auerbach producing, Finley had learnt how to dig deep to find the kind of swagger the title, Goin' Platinum!, deser ved. Some of his lines, many of the images, were worthy of Dylan ("I fixed the chain on your rusty swing, I might even teach your bird to sing" on Honey, Let Me Stay The Night; "I been a king so long, and I always draw first blood" on Three Jumpers), and the grooves were straight out of the Stones playbook.
The thread running through all four albums – Sharecropper's Son followed in 2021 – is deep Southern soul: the funk of B.B. King, the hybrid gospel/R&B of Bobby Bland, and the straight-razortotin' tales of Tony Joe White (a fellow Louisianan). Black Bayou is a far tougher, angrier-sounding set, however, for which Finley should tip his Stetson in the direction of R. L. Burnside veterans Kenny Brown (guitar) and Eric Deaton (bass). Drums are handled by Auerbach's Black Keys compadre Patrick Carney and Jeffrey Clemens (of G. Love & Special Sauce, and an alumnus of Sharecropper's Son), but it's Brown's solos that sear themselves into your memor y on What Goes Around (Comes Around) and Livin' Out A Suitcase – even if the latter fades out way too early.
Musically, then, it's a deliberately unpolished gem that never departs too far from the template: Sneakin' Around reinvigorates Booker T & The M.G.'s' Hip Hug-Her; What Goes Around is purest Credence Clear water Revival boogie. But then we come to the stor ytelling, and in writing about what he knows, Finley leaves Fogerty et al looking like Hollywood dilettantes. Gospel Blues is a battle between a man with his heart set on entering Heaven and "hanging out with the great Jehovah"; the rest of his body, meanwhile, is craving a little whiskey and a shot of wine. "You worry about your soul and salvation and let me worry about mine."
Miss Kitty is a simple song of desire, Waste Of Time bemoans the lack of opportunity that comes the way of folks in the South; both arrive with anxiety-inducing levels of intensity. Nobody Wants To Be Lonely reels in the excitement and finds Finley visiting a friend in a nursing home, where the elderly have been dumped and forgotten by their children; halfway through, the singer remembers his age and how precarious his own situation has become. You Got It (And I Need It) is darker still. The "you" may be his baby, but she is portrayed by Finley's falsetto, turning the song into a duet between a gritty male voice and a sweet female… if you thought Nancy and Lee were an odd couple, this pair of Robert Finleys bring Norman Bates and his mother to mind.
And then there's Alligator Bait. "Put on your swamp boots, baby, we going for a ride." If the way Finley stretches "log" out over several syllables doesn't set off alarm bells, you may be tempted to go on this date to the Black Bayou, but best put your affairs in order before you do. This is where Finley's grandfather took him as a small boy, using his grandson to entice one of Louisiana's official state reptiles out of the water. The boy vows never to return, but… well, you would, wouldn't you? If only to prove that sur viving the first time was no fluke.
Black Bayou is surely the album Finley was put on Earth to create, filled with stories only he could tell. Here is a good man tr ying to do his best yet trapped between Heaven and the hellish reality of a cruel world, juggling love and lust, and fearsome yet fearful in a landscape determinedly resistant to the genteel encroachments of civilisation. "Once I get to Heaven, all my troubles will be over," he declares optimistically, but you know he is aware that, even at 70, there are still many obstacles in his way. Pray that he is man enough to overcome them.
Coincidentally, the Black Bayou is 66.6 miles long. Make of that what you will.
Black Bayou is out now via Easy Eye Sound
Read MOJO's verdict on all the month's best new music in the latest issue of MOJO, featuring an exclusive interview with The Rolling Stones, Sly Stone, Bob Dylan, Peter Gabriel, Black Pumas, Joni Mitchell, Carly Simon, Joe Walsh and more. More info and to order a copy HERE!