After something of a transitional decade following the worldwide success of 2010's Brothers and 2011's El Camino, The Black Keys are on something of a roll at the moment, preparing to drop their third album in as many years, likely to be a 20-track double-LP – which the duo are variously calling "our Saturday-night party record", and "our best".
In the wake of 2021's tribute to hill country blues Delta Kream, and last year's lockdown pressure release Dropout Boogie, singer/ guitarist Dan Auerbach and drummer Patrick Carney decided to keep recording. To freshen things up, they called Beck with a view to finessing a collaboration first discussed 20 years ago, when he took the duo as his support act on an arena tour.
"He came down to Dan's studio in Nashville, Easy Eye," says Carney. "We wrote and recorded with him for three or four days, and it was very productive. After that, the idea of collaborating with other musicians became the focus." One song they completed at the first session, This Is Nowhere, Carney describes as "a '90s indie rock epic with a complete earworm of a chorus".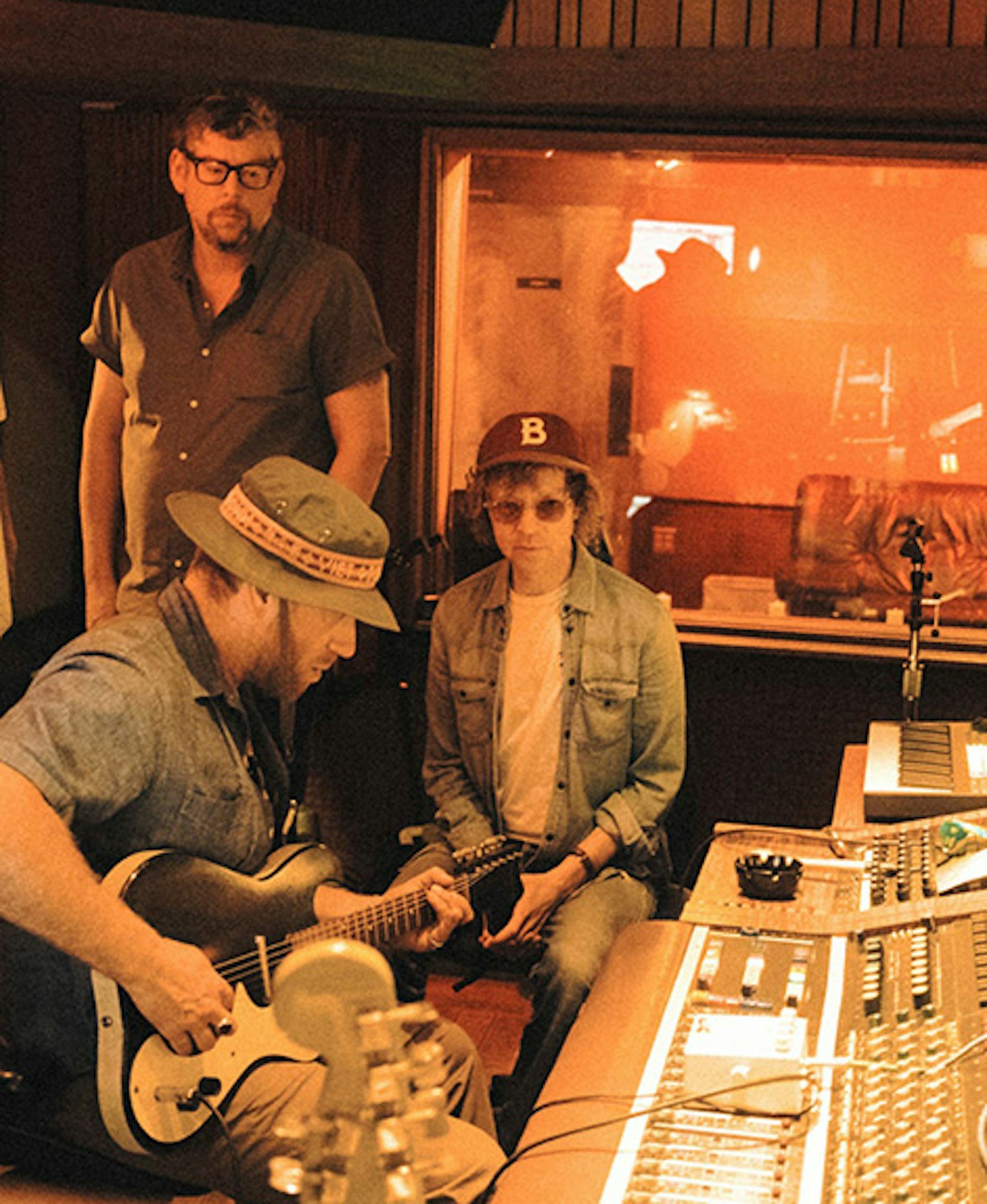 They also hooked up with Beck's keyboard player on that 2003 tour, Greg Kurstin, now the super-producer behind hits by Adele, Sia and Liam Gallagher. "We'd never written with a keyboard player before, but Greg is able to get the nastiest synth sounds ever. His whole studio in LA is a leviathan of cables, so he can make all kinds of crazy-ass sounds," says Auerbach. "Every time we collaborated with someone, it took us some place we hadn't expected to go, but we were ready. We were prepared to go anywhere."
Still in LA, several tunes were cut with hip-hop producer Dan The Automator, who Carney looked up after his young son became obsessed with Gorillaz' Automator-produced debut. Beck also joined those sessions, appearing on 10 or more tracks in total.
"We have the only album that has both Noel Gallagher and Alice Cooper on it."

Patrick Carney
Perhaps the most unlikely team-up was with Noel Gallagher, who rarely collaborates but gamely spent four days in January cowriting three tracks at east London's vintage garage-rock mecca Toe Rag, one pungently entitled Everyone's On The Game. "The title was just something Noel said," says Auerbach. "It doesn't have the same connotation Stateside, so it's almost like we made it extra special for our English fans. It feels like such a big song."
The show-stealer, however, may turn out to be Stay In Your Grave, co-authored with Reigning Sound's Greg Cartwright and featuring an unforgettable turn from Alice Cooper. "The song has a devil character in it and Patrick had been playing golf with Alice Cooper, so I was like, You should get Alice to come in and play the devil for us!" says Auberbach.
"We have the only album that has both Noel Gallagher and Alice Cooper on it," adds Carney with audible pride.
As-yet untitled, the twelfth Black Keys album was assembled in between touring, the release of an LP by Auerbach's sideproject The Arcs, and hosting 'record hangs' in various cities around the world where they aired their favourite 7-inches in small clubs – socialising, getting inspired and raving the night away. The spirit of those parties infused the album's DNA. "That's been the fun of it," concludes Auerbach. "Letting go a little bit."
The new 30th anniversary issue of MOJO is on sale now! Featuring Bob Dylan, Dolly Parton, Blur, Oasis, Paul Weller, Jack White, Arctic Monkeys, Brian Wilson, Robert Plant and more! More info and to order a copy HERE.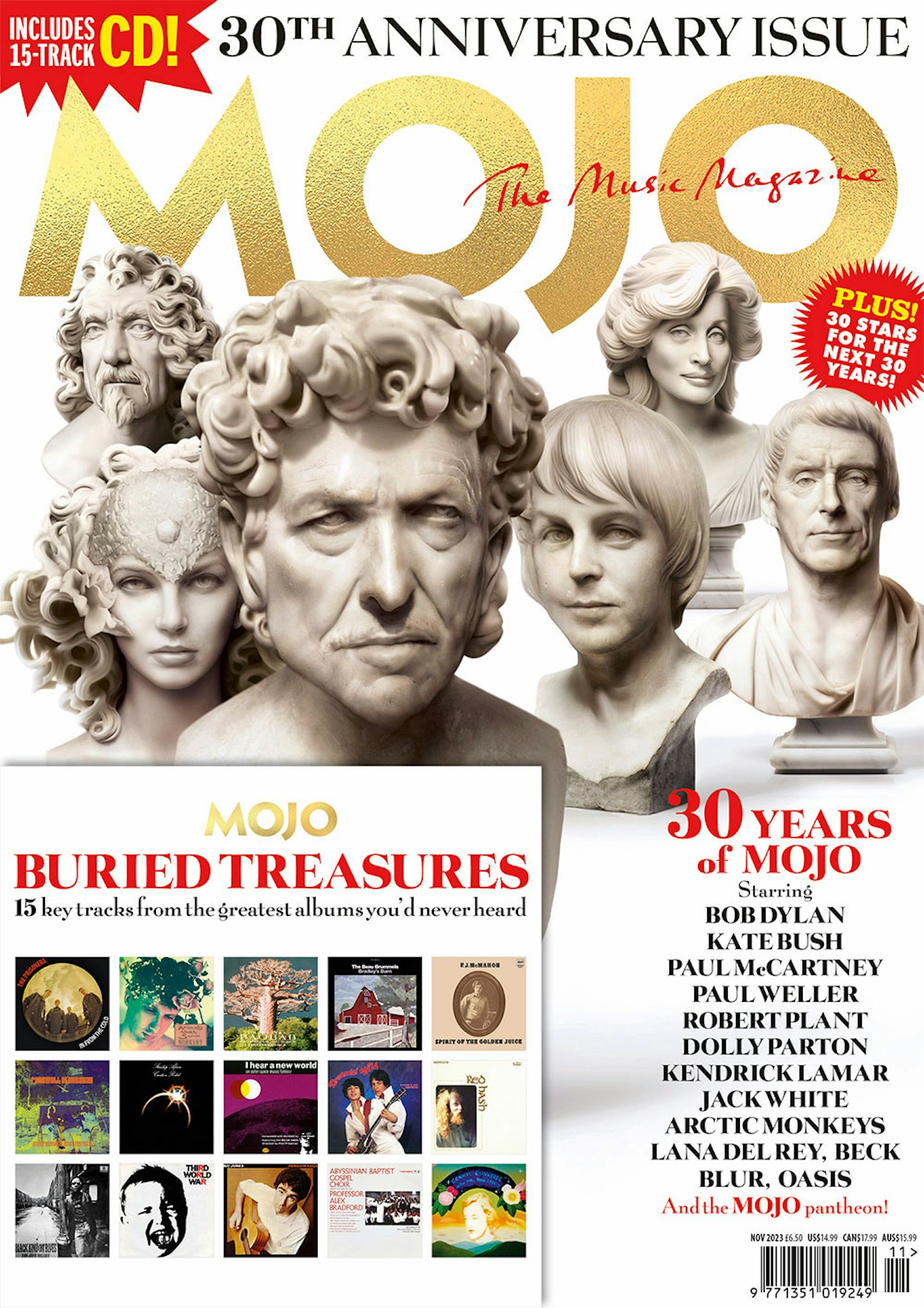 Black Keys studio pictures: Larry Niehues