Portrait: Vijat Mohindra
Featuring appearances from Paul McCartney, Elton John, Debbie Harry, John Fogerty, Miley Cyrus, Lizzo and – more controversially –  Trump-supporting rock rapper Kid Rock, country music icon Dolly Parton's latest album finds her swapping rhinestones for riffs for the first time in her six-decade career. But why now? "I just go wherever my heart leads" she tells MOJO's Grayson Haver Currin…
You're in the Rock and Roll Hall of Fame, but you've just made your first rock'n'roll record, Rockstar. Why did it take so long?
I never thought about being rock'n'roll. Country was my vein, mountain music. My husband, Carl, is a rock'n'roll freak, the craziest thing. He only likes rock'n'roll, with the exception that he loves Merle Haggard and Lester Flatt. He's one of those acid rockers. Led Zeppelin was his favourite group.
Carl, he never really particularly liked country music. He loved me, but he was never really that fond of my music. This is not a bad thing. I wrote one song on this album when I was a girl, the one I do with Simon Le Bon, My Blue Tears. One day Carl heard me singing that song, and he said, "Now, that's a good song." We were just young and married, so I remembered. When I got ready to do Rockstar, something told me to do it. It's one of my favourite songs on there.
Will there be a sequel?
I won't do another. I won't need to – 30 songs is a lot. I may sing a song. I just got a call from Elton John the other day, saying, "Would you sing on my album?" Years ago, he did the Country Music Association Awards and sang with me on Imagine. We went backstage, and he knows all these country songs, these classics. We were backstage singing so good together. We said, "Man, we should do a duet of country songs," but we never got around to that.
MOJO Time Machine: Dolly Parton, Carly Simon, George Benson And More Light Up New York
The guests on this record come from political extremes. It's surprising to see Kid Rock [a Trump backer] on a record with Paul McCartney, Elton John, Pink, and your goddaughter, Miley Cyrus. Was that spectrum important?
No, I never even thought of that. I had already recorded the song with Kid before that whole thing happened. I don't know if I would have had him on the record had that happened before. Chances are I would have, because he did a great job. I'm going to always have somebody telling me, even in my own family, I should or should not have done this or that: "What are you doing hanging around with that little gay thing? That little gay guy?" I say, You know what? I love people. I don't care. It ain't my place to judge anybody. And it's nobody else's place to do it, either. If they do, they need to be a hell of a lot more spiritual than they are before they start throwing rocks with that glass house.
You've always been an advocate for talking about difficult topics and ideas, whether it's songs about suicide, inequality and abuse. Are there ideas, though, we shouldn't discuss? Or should we be discussing more?
It's too late now to say what we should and shouldn't do. Everything is out there. Kids know everything. They see everything. They hear everything. We have to discuss stuff. I know this sounds like a selfish, awful thing to say, but I'm almost glad I never had children. I worry myself to death about my little nieces and nephews and grandnieces and grandnephews. My husband and I, we just think of ourselves as each other's child. He's my only child, and I'm his only child. It seems like we're not making any progress, mostly because nobody's trying. Nobody's willing to listen to anybody else. Everybody already knows everything. You're going to teach your children the same thing, whether it's right or wrong.
Read the full interview in the latest issue of MOJO, on sale now! More info and to order a copy HERE.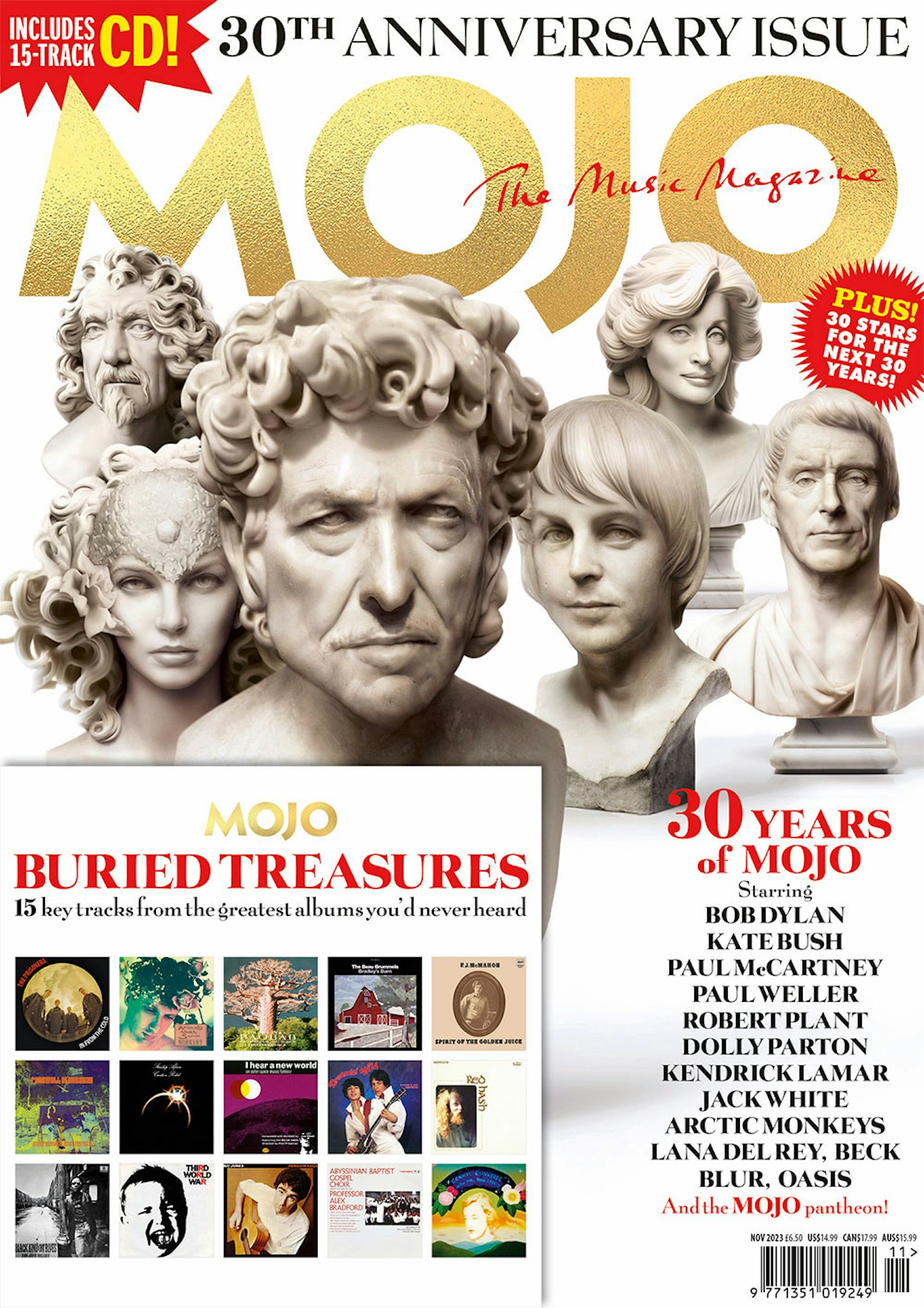 Rockstar is out November 17, via Butterfly/Big Machine