The Rolling Stones
Hackney Diamonds
★★★★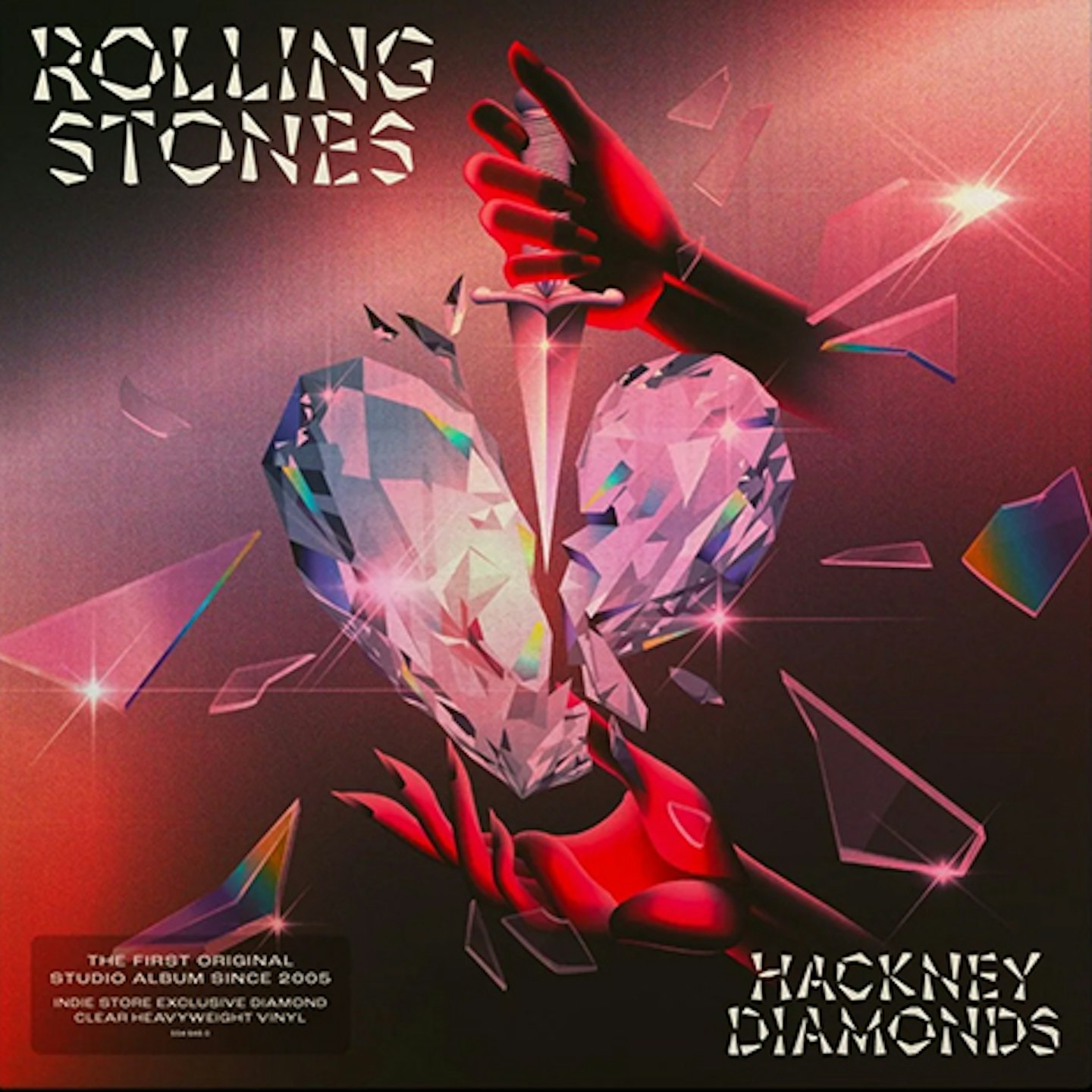 UNIVERSAL
Despite its ungainly launch (glitchy website; vacuous Jimmy Fallon junket), The Rolling Stones first album of originals since 2005's A Bigger Bang houses far more jewels than paste. The dove-tailing guitars on Get Close, Keef's instinct-led ballad Tell Me Straight and the Exile On Main Street-ish country honk of Dreamy Skies are 24-carat Stones, while producer Andrew Watt (who wore a different Stones T-shirt to each session) proves an able facilitator/cheerleader on Sweet Sounds Of Heaven, wherein Stevie Wonder and Lady Gaga aid majestic gospel vibes. Elton John tickles ivories, Paul McCartney plays fuzz bass on Bit My Head Off, Bill Wyman re-teams with Charlie Watts on Live By The Sword (one of two posthumous Charlie appearances), and Mick and Keef close out proceedings with an earthy take on Muddy Waters' Rollin' Stone. Hackney Diamonds feels like a self-aware, historically mindful party, Jagger's remarkable vocal thrust utterly unimpaired.
Hackney Diamonds is out October 20th via Universal.
READ: THE ROLLING STONES SPEAK EXCLUSIVELY TO MOJO ABOUT WORKING WITH PAUL MCCARTNEY, LADY GAGA AND ELTON JOHN ON HACKNEY DIAMONDS
Read MOJO's verdict on all the month's best new music in the latest issue of MOJO, featuring an exclusive interview with The Rolling Stones, Sly Stone, Bob Dylan, Peter Gabriel, Black Pumas, Joni Mitchell, Carly Simon, Joe Walsh and more. More info and to order a copy HERE!