The statistics are staggering. Nine studio albums in six years, with seven consecutive US Number 1s, more than 50 hit singles, innumerable shoes, specs and flowers, and total record sales in excess of 250 million. Not bad for a Middlesex pub pianist with a penchant for Jerry Lee Lewis and Mrs Mills. But then when the 20-year-old Reginald Kenneth Dwight met lyricist Bernie Taupin and was reborn as Elton John, it seemed unlikely that he was ever going to do anything by half.
Today, each generation has its own favourite Elton John. Folkie types will savour the wide-eyed beauty of his early '70s albums, while those schooled in outrageous glam rock will cherish the sparkly superstar of Goodbye Yellow Brick Road and Captain Fantastic… The next decade would bring stadium bravado, straw boaters and an MTV smash in that most '80s of anthems I'm Still Standing, before a new raft of music fans found their way to his music via a 1994 Disney movie about big cats and the untimely death of Diana, Princess Of Wales.
In recent years, solo albums have been interspersed with stage musicals, soundtracks and before he announced his "retirement" his annual quota of 120 live shows a year. Elton John is nothing if not an old-fashioned grafter.
He's also an obsessive music fan who still, after more than 40 years of recording, insists on receiving all the latest tracks and albums on the week of release. His own 30 studio albums, the best of which he's written with Taupin, span the gamut from gospel-infused soul to R&B bop, introspective ballads to full-throttle rock'n'roll. For a man as prolific as Elton there have unsurprisingly been missteps along the way, all mainly fuelled by more than a decade of addiction, but his best records remain crystalline examples of deft pop writing at its very, very best...
Elton John Interviewed: "Nothing I've played before comes close to Glastonbury…"
10.
17-11-70
(DJM, 1970)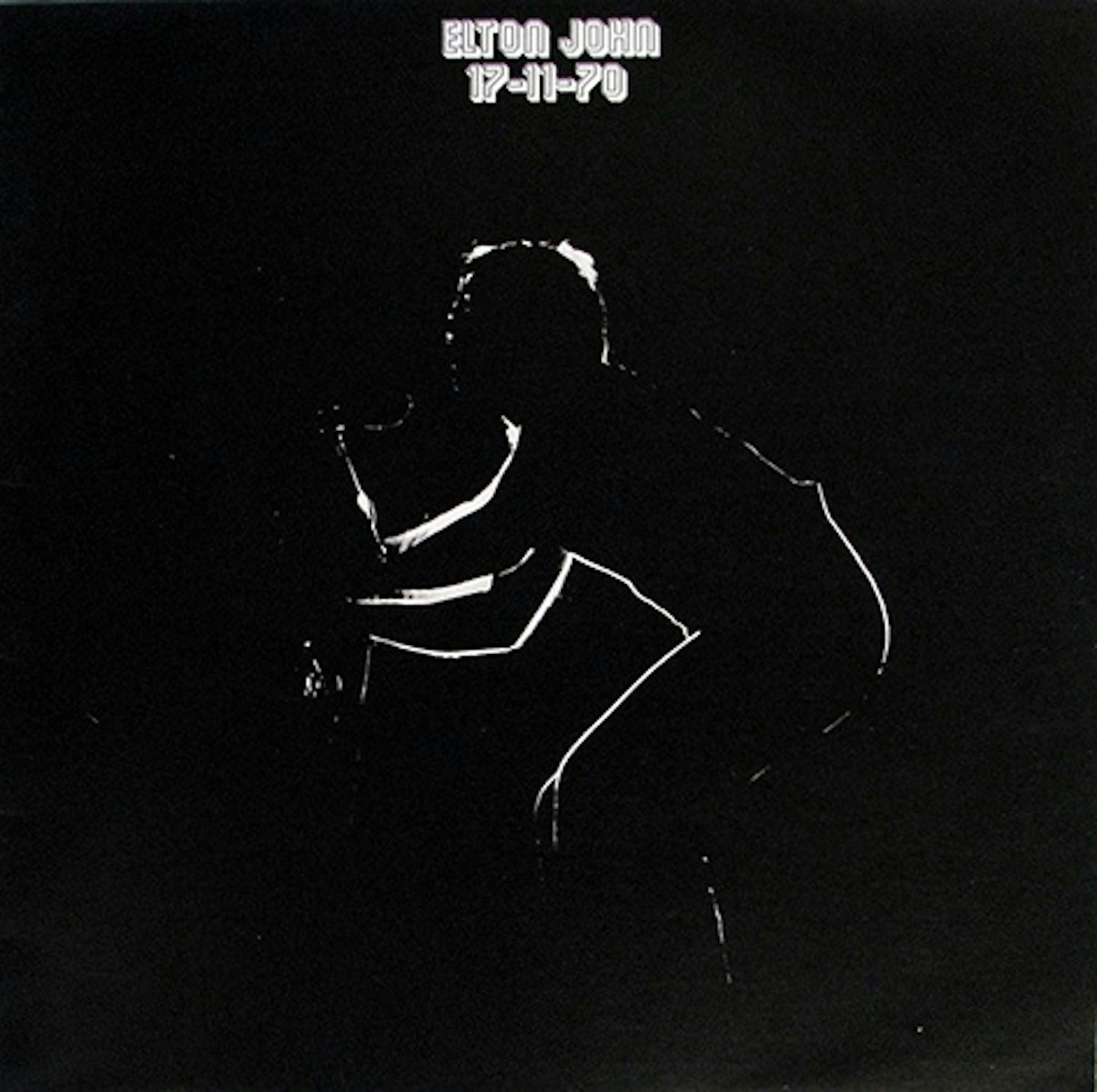 Returning to America in November 1970 just three months after his breakthrough performance at the Troubadour, Elton – with bassist Dee Murray and drummer Nigel Olsson in tow – embarked on a US tour that included this WABC-FM radio broadcast taped at New York's A&R Recording Studios. Here is the original incarnation of Elton's band on blistering form. Country melodies, New Orleans chops and vocals soaked in roots rock'n'roll, this is the sound of a group on the cusp of success. You'll find no Your Song here, just an 18-minute Burn Down The Mission underpinned by some astonishingly lyrical bass and punchy curios Bad Side Of The Moon and Can I Put You On. A lost, bare-bones treat.
9.
Too Low For Zero
(Rocket, 1983)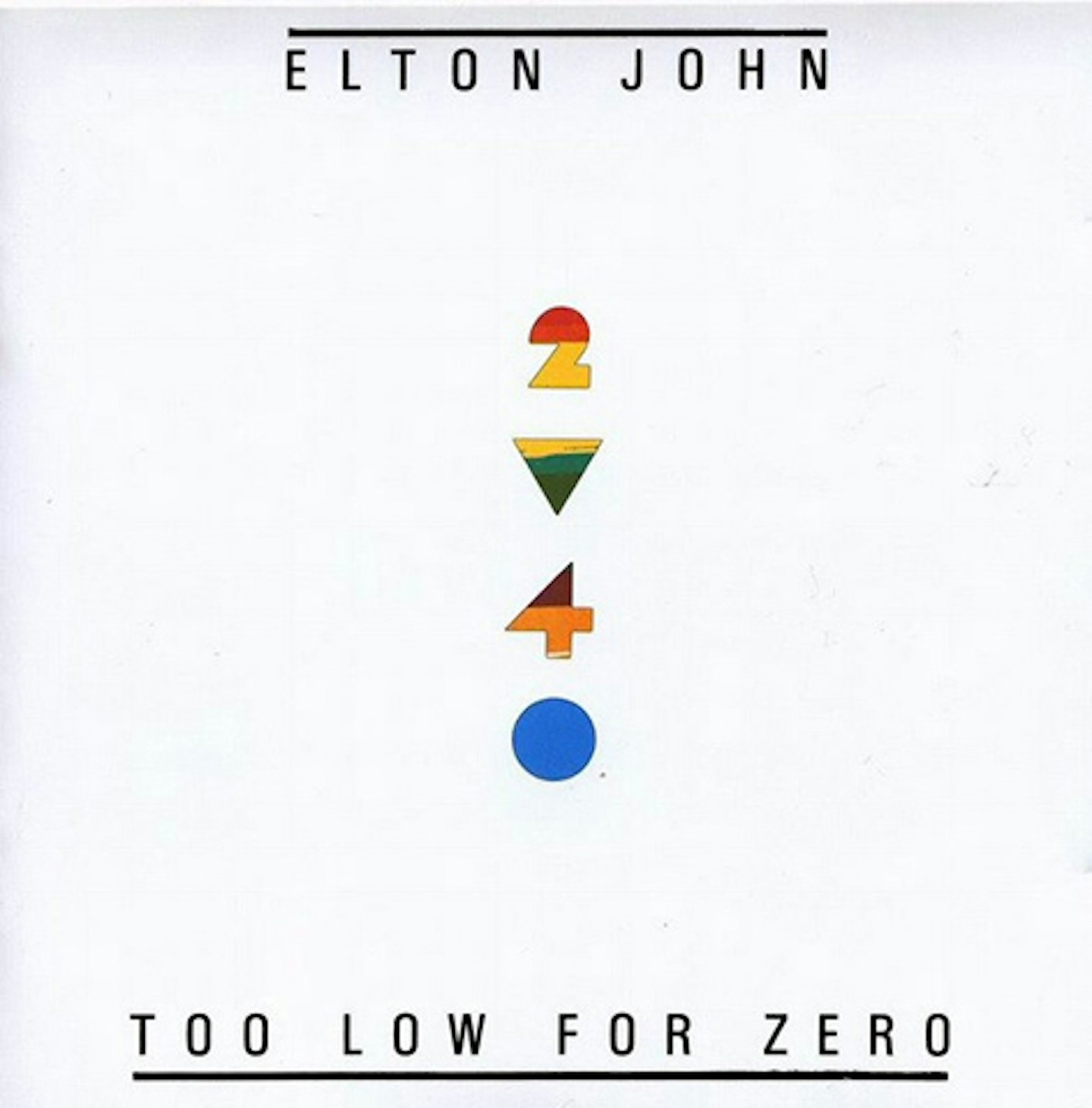 For Elton John, the 1980s really started here. After seven years in the wilderness, Bernie Taupin returned to the fold alongside Elton's original band, re-energising a recording set-up that had been faltering ever since the completion of 1976's Blue Moves. The result was a fresh, polished album spearheaded by a hit single/video in the form of imperious rocker I'm Still Standing, and in I Guess That's Why They Call It The Blues offering a soulful love song that could have easily been included on one of his mid-'70s big hitters. Cold As Christmas, Religion and One More Arrow are also worth revisiting to get a real taste of Elton's boater-hatted stadium years.
8.
The Union
(Mercury, 2010)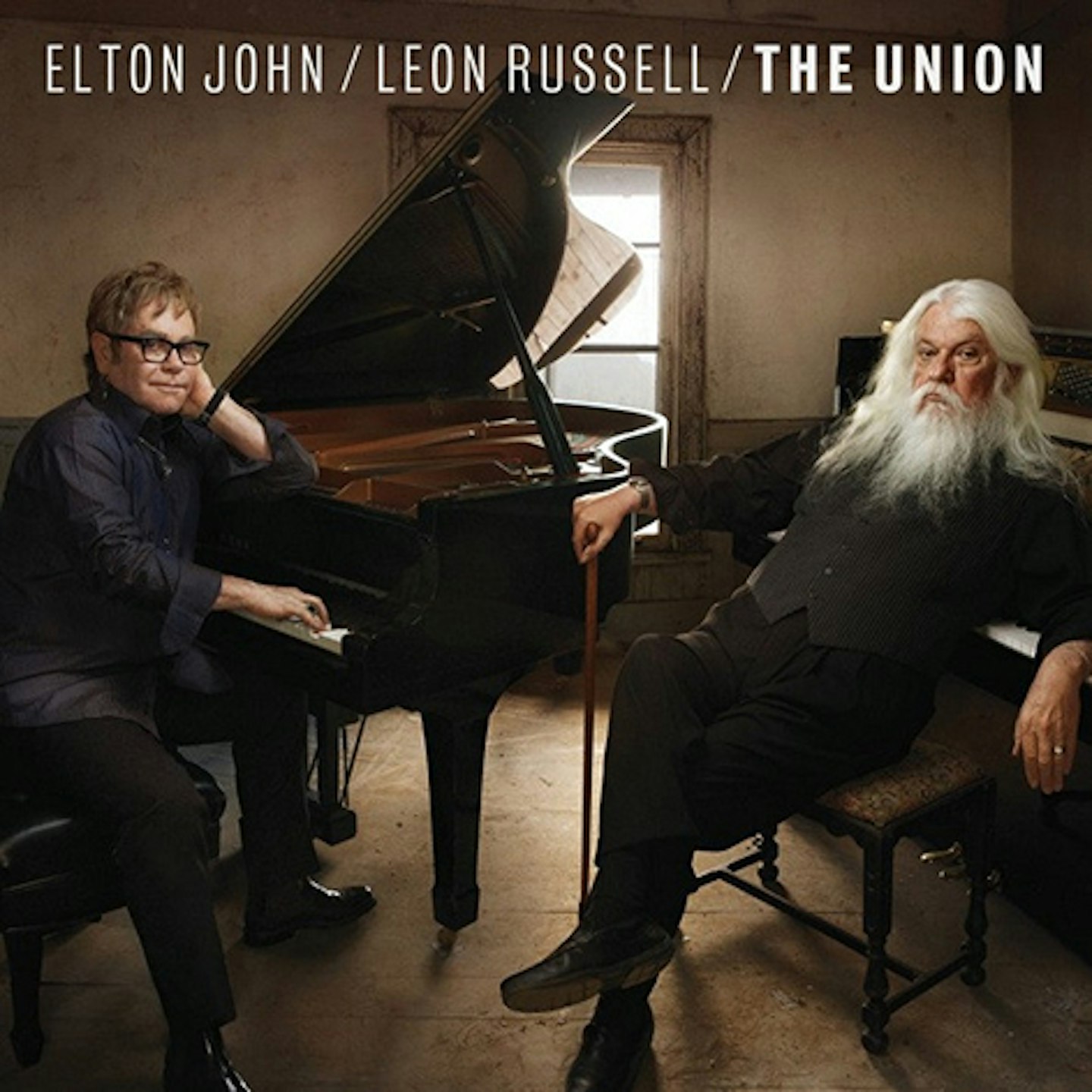 In which the apprentice meets the master. Elton first came across Leon Russell's wispy frame and Oklahoma boogie piano in the early 1970s and, although the pair toured, it would take another four decades or so before they would enter the studio together. Sporting an impressive line-up of guests – including Neil Young and Booker T. Jones – and produced by T Bone Burnett, the result was a polished, 16-track foray into a shared hinterland of blues, gospel and stately ballads. The best songs – When Love Is Dying, In The Hands Of Angels, If It Wasn't For Bad – are of the ballad variety, but the real payoff for fans is hearing Elton John's oakened vocals play perfect foil to Leon Russell's high twang.
7.
Captain Fantastic And The Brown Dirt Cowboy
(DJM, 1975)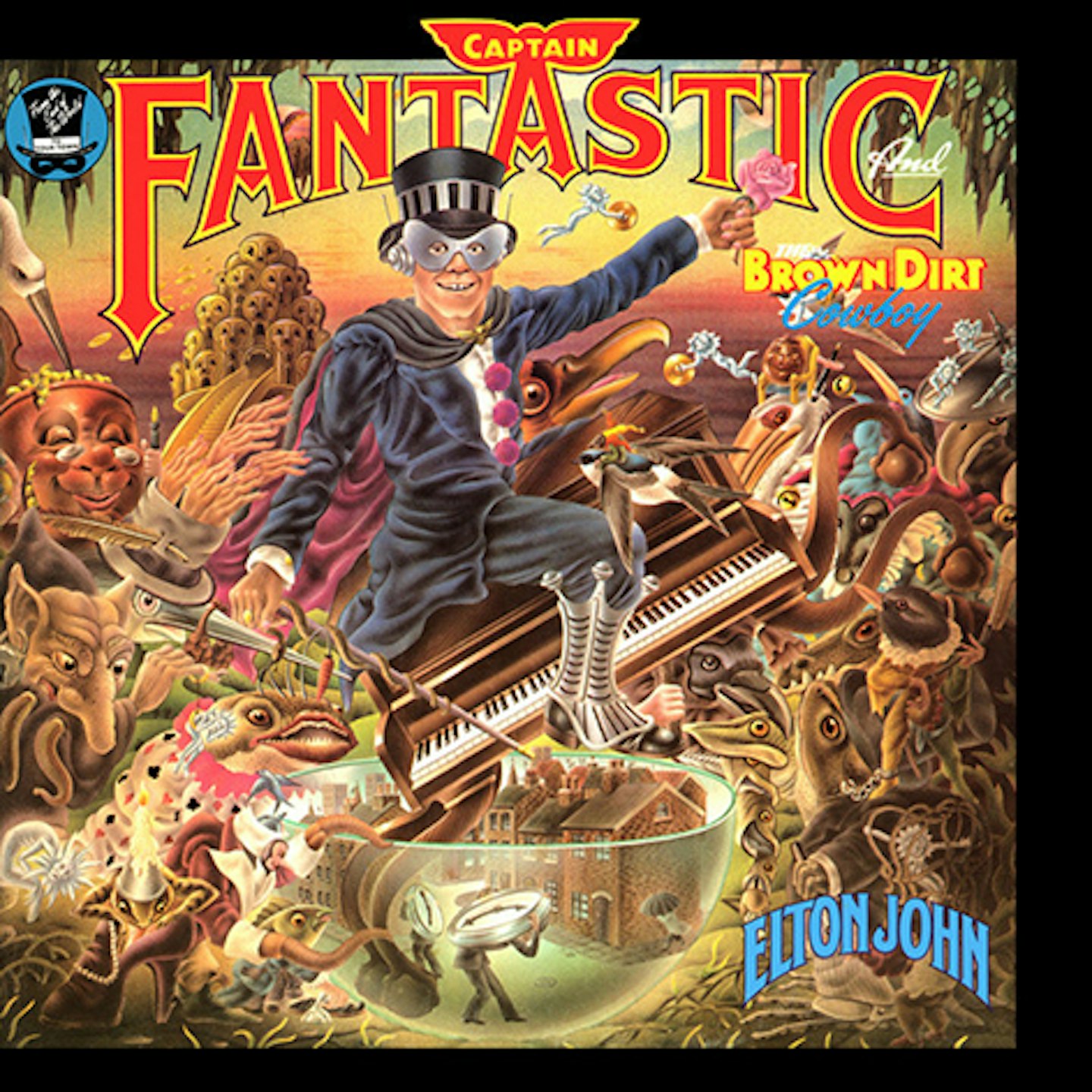 Eleven albums in and Elton John had become the biggest star on the planet. For all its lavish artwork, Sgt. Pepper-esque title and autobiographical tales, Captain Fantastic… is a relatively subdued album. It's centrepiece ballad, Someone Saved My Life Tonight, sees Elton and Bernie at their best. A song of suicide, salvation, darkness and light, their memories of pre-fame friendships are set to a harmony-laden melody that wouldn't have been out of place on The Beach Boys' Surf's Up. There's rock'n'roll, too, in the form of the Queen-esque Better Off Dead and the overblown (Gotta Get A) Meal Ticket.
6.
Songs From The West Coast
(Mercury, 2001)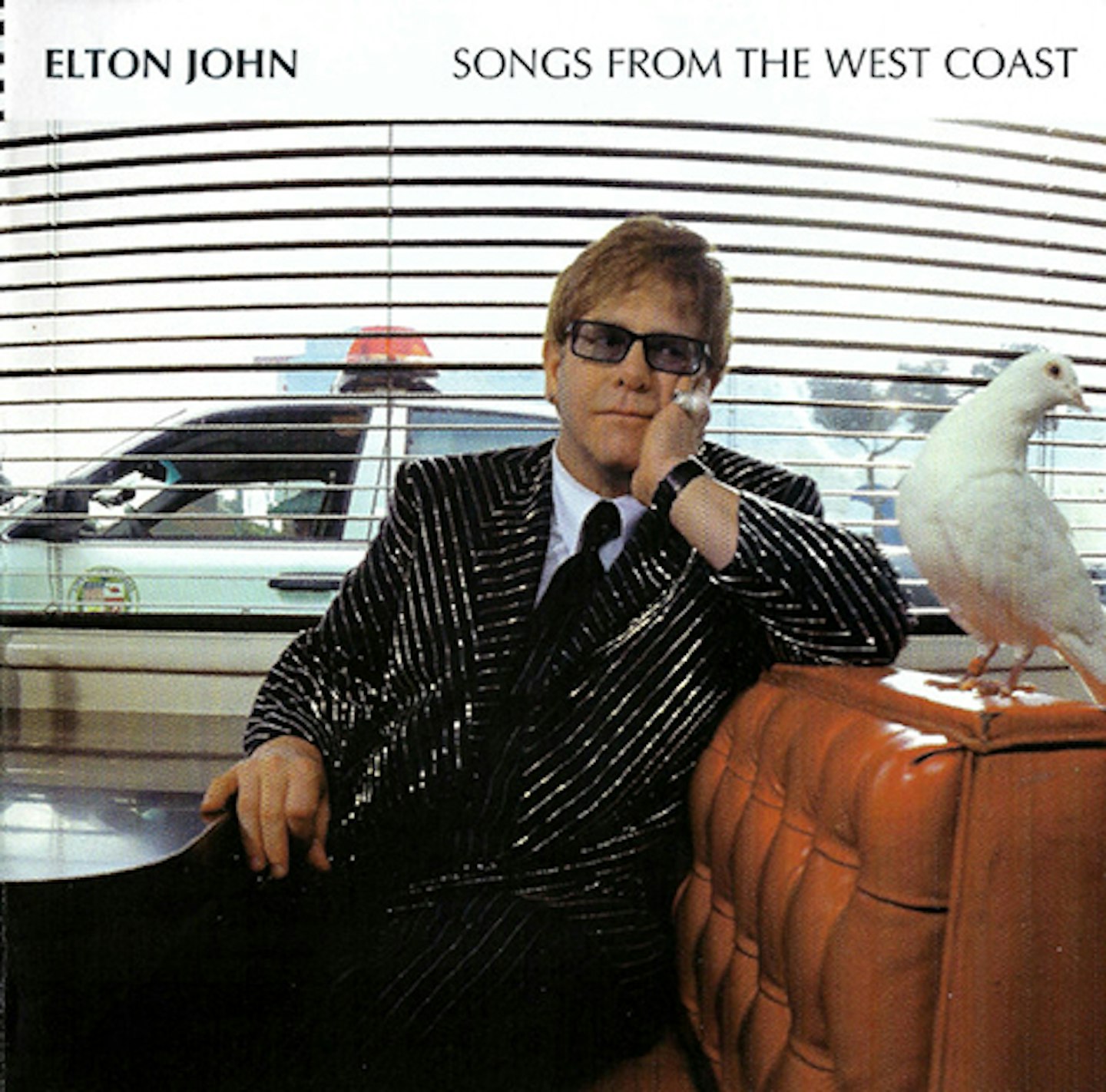 Several of his albums have been labelled as "a return to form", but this is the real deal. Inspired by the laid-back country of Ryan Adams' Heartbreaker and consciously abandoning the bombastic '90s Lion King-era, Elton's first LP of the 21st century saw a return to the analogue warmth of his pre-1976 output. I Want Love – anchored by one of Taupin's most strikingly confessional lyrics – is one of the greatest songs the pair have written, while pretty Original Sin and equally moving This Train Don't Stop There Anymore are Elton John sad songs that get even better with age. A return to his roots, Songs From The West Coast marked the beginning of the third Elton epoch.
5.
Elton John
(DJM, 1970)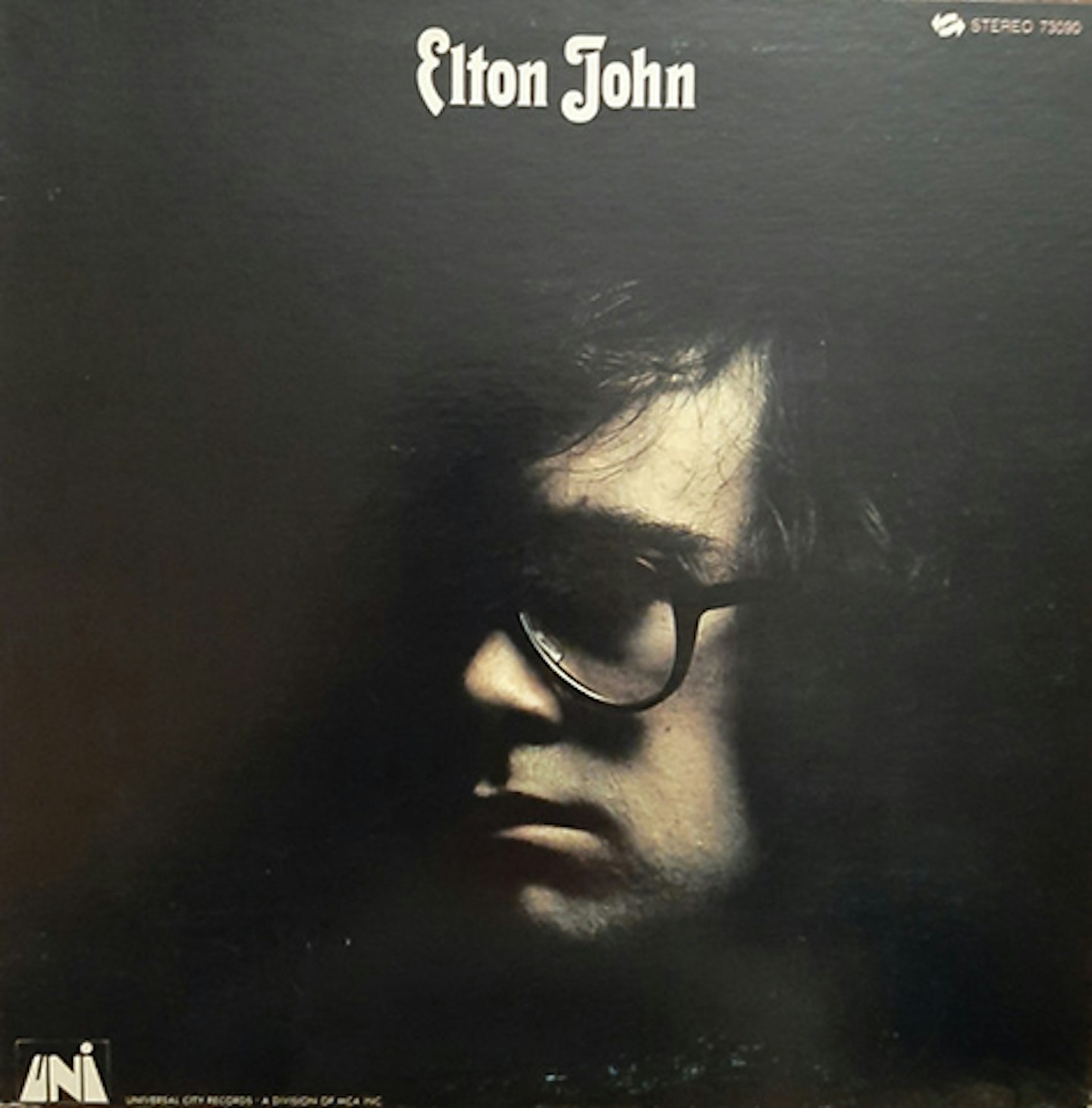 It's fitting that he would record an album in the first month of a decade he would go on to conquer. Elton John remains a perfect distillation of his early influences. Witness Leon Russell blues-blasters (Take Me To The Pilot), McCartney-esque ballads (The King Must Die), one sanctified soul classic (Border Song) and, in the form of his first UK/US Top 10 hit, Your Song, a classic. After the commercial misfire of 1969's Empty Sky, this second LP was arguably to become the most significant of his career. Not only did it bring success on both sides of the Atlantic, it also marked the start of his work with producer Gus Dudgeon and arranger Paul Buckmaster who add warmth, pop nous and orchestral ingenuity.
4.
Honky Château
(DJM, 1972)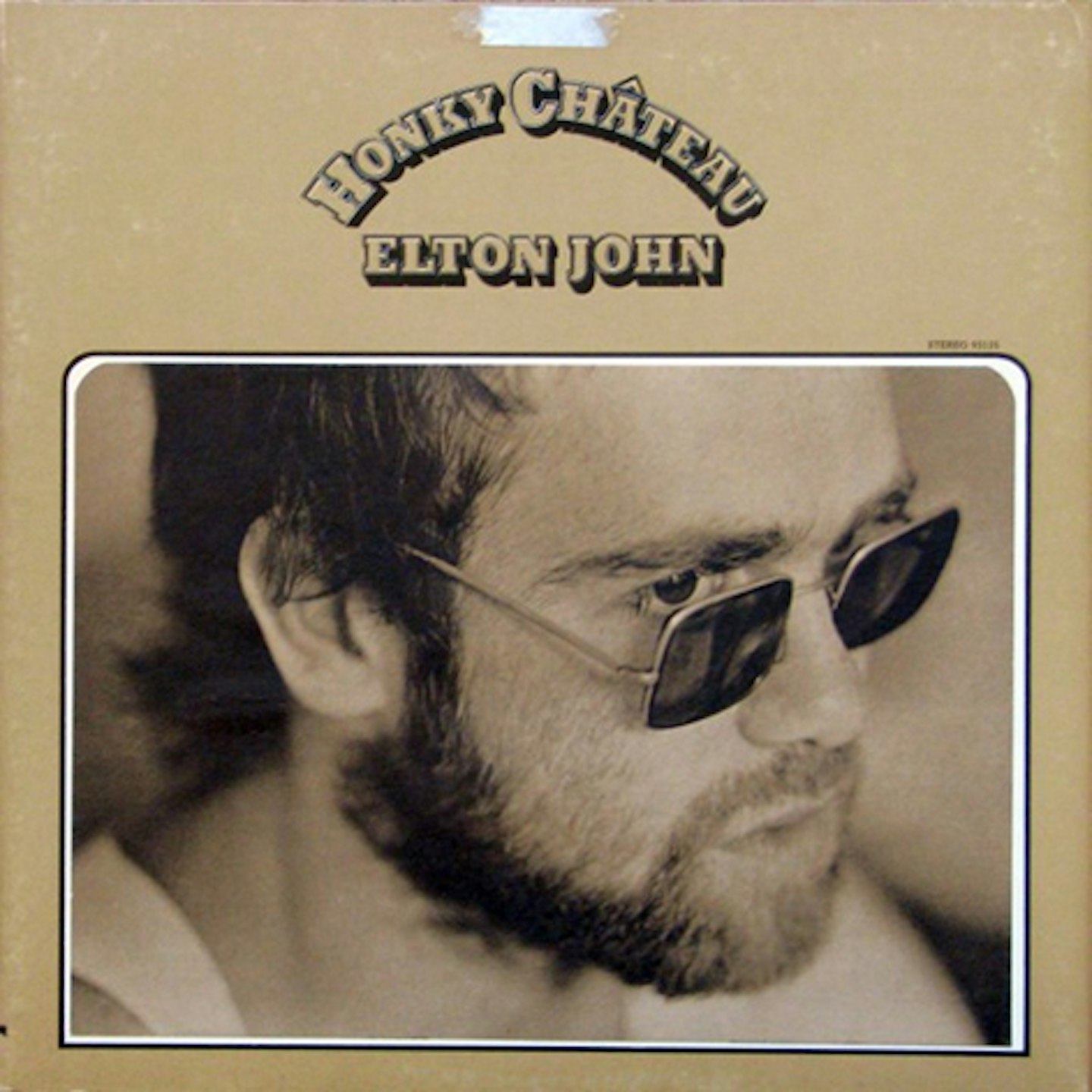 Enter Elton John the pop star. His first US Number 1, Honky Château is a transitional album, one that sees the denim-clad singer-songwriter morph into the sequined '70s superstar. And the songs contain elements of both. Rocket Man and Mona Lisas And Mad Hatters may still be indebted to the laid-back Laurel Canyon sound, but the melodies are prettier and the vocals stronger, while the country-bop of Susie (Dramas) and opener Honky Cat are all swagger. Underpinned by the tight-knit touring trio of Nigel Olsson, Davey Johnstone and Dee Murray, there's an effortless quality to the playing and a sense that they knew they'd reached the next stage.
3.
Madman Across The Water
(DJM, 1971)
Elton's third album of 1971 (and fifth in 18 months) bridged the gap between the bucolic Americana of Tumbleweed Connection and the supercharged pop songs of Honky Château. The title track saw the Elton/Bernie/Buckmaster axis move into darker, more ambitious territory, while their unalloyed tribute to Levon Helm reconfirms their love of The Band's unique backwater sound. But at its heart this is an album born of touring America. There are dusky panaromas (Indian Sunset) and cheap motels (Holiday Inn), peerless love songs (Tiny Dancer) and sad farewells (Goodbye). "A full-blooded city boy/ Is now a full-blooded city man," he sings on the gospel-flavoured All The Nasties. Elton John was growing up.
2.
Goodbye Yellow Brick Road
(DJM, 1973)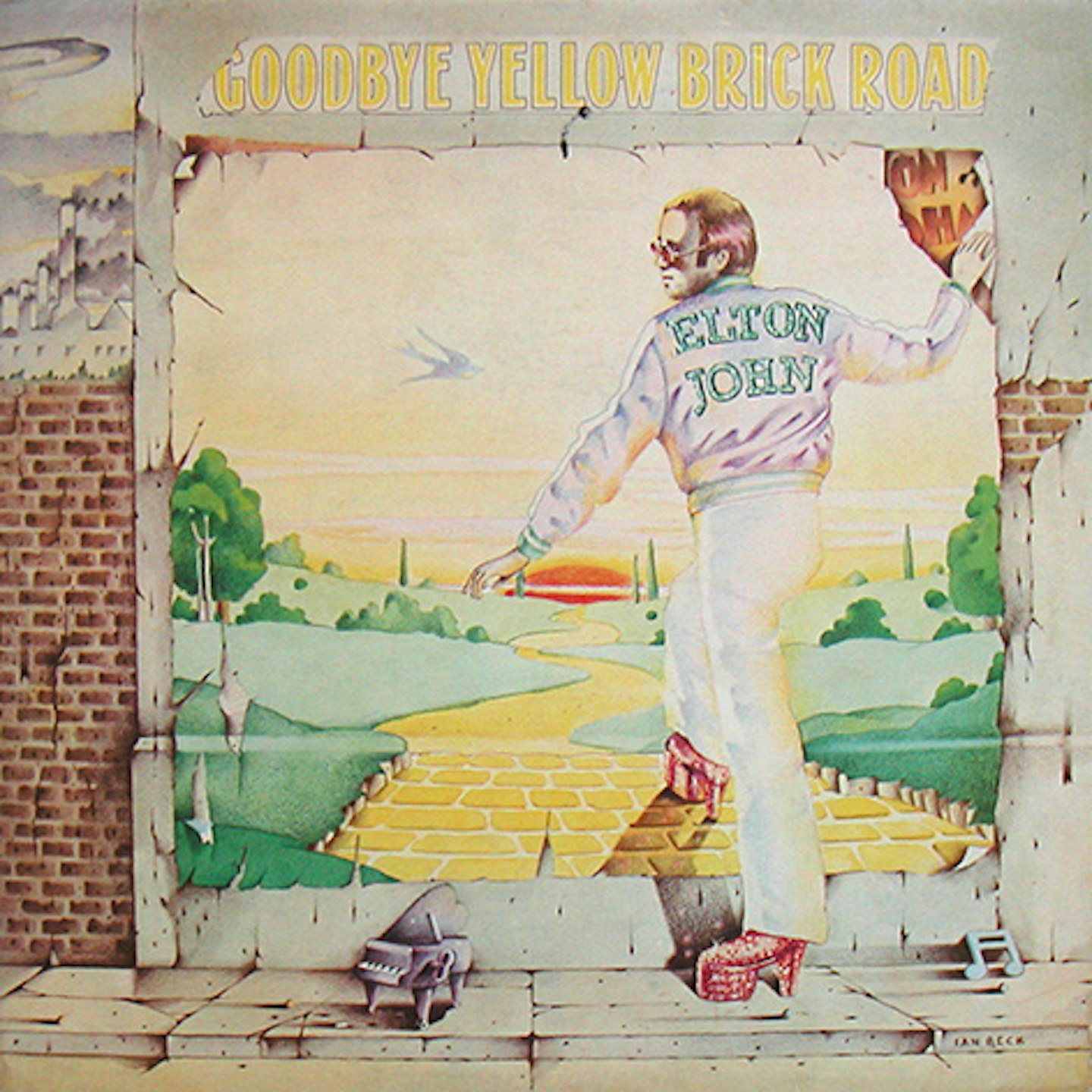 The 17 tracks for Elton's first double album were recorded in 15 days at the Château D'Hérouville in France. From the extended instrumental of Funeral For A Friend… to the sultry R&B of Bennie And The Jets, the cascading beauty of the title track and its closing counterpart Harmony, GBYBR contains a cinematic smorgasbord of genres, with Taupin tapping into his beloved American South (Roy Rogers, The Ballad Of Danny Bailey) and Elton adding pugilistic rock'n'roll (Saturday Night's Alright For Fighting) to lush balladry (Candle In The Wind). Gus Dudgeon also pulls out all the stops, managing to make the tracks sound startlingly crisp and intimately cosy.
1.
Tumbleweed Connection
(DJM, 1970)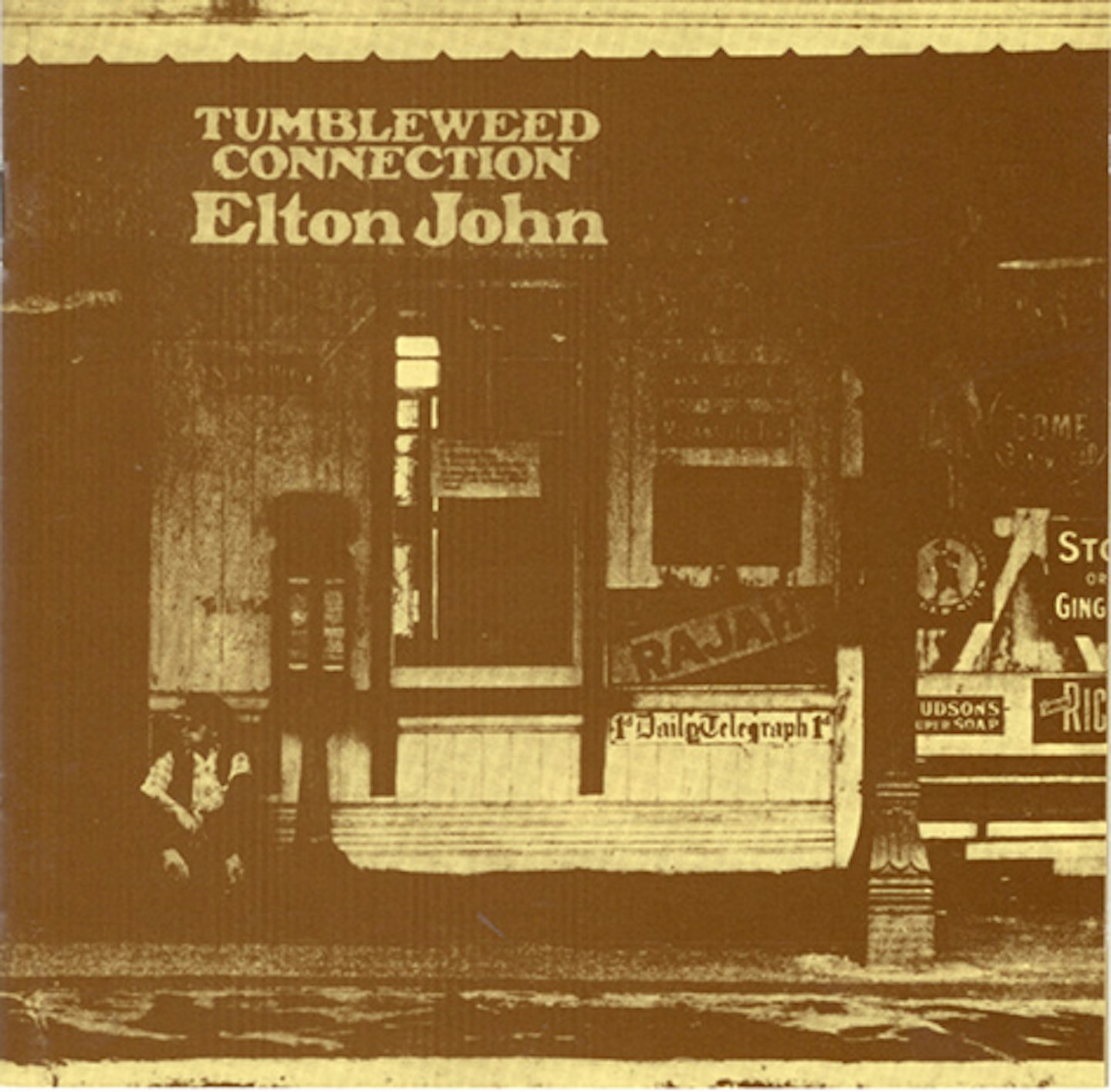 Enthralled by the Wild West heroes of their childhood and mesmerised by The Band's Americana touchstone Music From Big Pink, Elton's third album was dunked in the dustbowl mystic of the US frontier. A remarkable set of 10 songs populated by crafty outlaws, soldiers and country girls, all woven together in a magical tapestry that contains some of Elton's most underrated melodies and the then-19-year-old Taupin's finest lyrics. These songs are born of an earthy chemistry that stretches from Caleb Quaye's fluttering guitars to Gus Dudgeon's masterly creak'n'sheen production; Pinner to Arkansas in 47 minutes – a transportative masterpiece.
Picture: Barrie Wentzell