KATE SIMON's pictures of BOB MARLEY and his generation of reggae stars are among the most iconic music portraits ever taken. With a new edition of her Rebel Music portfolio nigh, Simon talks MOJO through a wealth of its highlights, and the secret of her spectacular access. "They thought I was a hallucination!" she tells Danny Eccleston...
THE PHOTO SHOOT WITH BUNNY WAILER – not a man enamoured with Caucasians generally – was going unusually well. So well, in fact, that Kate Simon (or Kate Si-mon, as her name was universally pronounced in Jamaica) was invited to Bunny's studio the next day to shoot some more. But there was a catch.
"He said, 'You got to wear a skirt,'" recalls Simon. "So I said, O-kaaay, and then asked around. 'Is that really necessary? I don't have a skirt!'"
The next day, Simon turned up as requested, except, as always, in jeans.
"Bunny was in the control room," recalls Simon. "And immediately he shouts, 'Kate Simon! Where's your skirt?'"
It was a rare uncomfortable experience for Simon in the world of reggae – a world that welcomed a white female photographer with a genuine passion for Jamaica's music on surprisingly equal terms. It was a passion fired by Bob Marley's July 1975 shows at the Lyceum Theatre in London and reflected in Rebel Music, her luminous collection of photographs of Marley and other reggae stars, reissued in augmented form by Genesis Publications next month.
A scion of a musical home in Poughkeepsie, New York, Simon dropped out of GWU in Washington DC in 1972, scored a job at the Photographer's Gallery in London, then a staff photographer gig at Disc magazine. She shot Elton John, David Bowie, Rod Stewart and The Who, but found her Lyceum shots, and instant rapport with Marley, an entrée into a whole new world of music, in the early years of reggae's international expansion under the aegis of Island Records' Chris Blackwell and Virgin's Richard Branson.
Amongst other things, Rebel Music is a time machine trip back to this literally insular world, one that could be dangerous, and not just to outsiders. Unthinkingly, Simon shot Bucky Marshall, a notorious PNP gunman, sat on the hood of his car in Kingston: "I think they thought I was a hallucination," she laughs, "or a duppy!"
But Simon's Marley portfolio is the book's real treasure trove, especially her documentation of the Exodus tour in 1977. By the time of his death in May 1981, Marley was a global superstar, as evidenced by the ghoulish interest of the UK tabloids in his funeral, which Simon also photographed.
"One of the newspapers pitched to me: if I would get a picture of Bob lying in state, they would pay me a lot of money," says Simon. "I was, like, in shock. So I said to these two gentlemen, 'Consider it done.' There was no way I was going to do that. But I figured if I said yes, it would put them off commissioning somebody else to do it."
To bring Marley back to life Simon would only need to look at her own pictures, aglow with all his charisma and sense of mission.
"It's curious," she says. "Even though he passed away on my mother's birthday, May 11, 1981, I can remember everything about him. And anyone who was ever associated with him – I'm sure this is true – feels exactly the same way."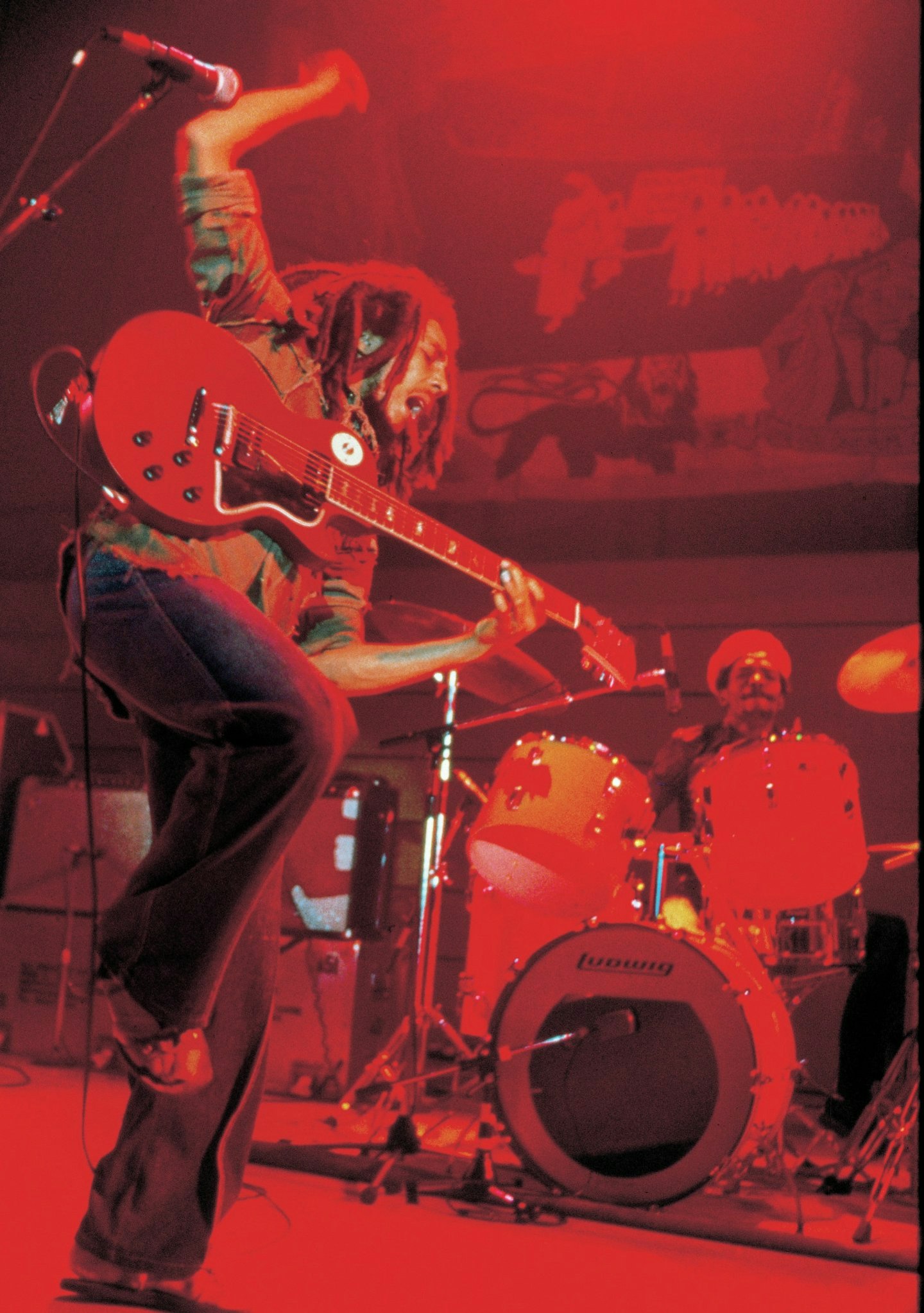 KEEP ON MOVING
Bob Marley and Carlton Barrett, Exodus tour, Europe, May-June 1977.
"That band," marvels Kate Simon. "I mean, Carlton and [bassist] Family Man Barrett, that rhythm section, and Tyrone Downie on keyboards and the I-Threes with their harmonies and then Bob's voice – his phrasing, his syncopation and his lyrics. I mean, unbelievable! He just wiped everybody else that I'd ever photographed away."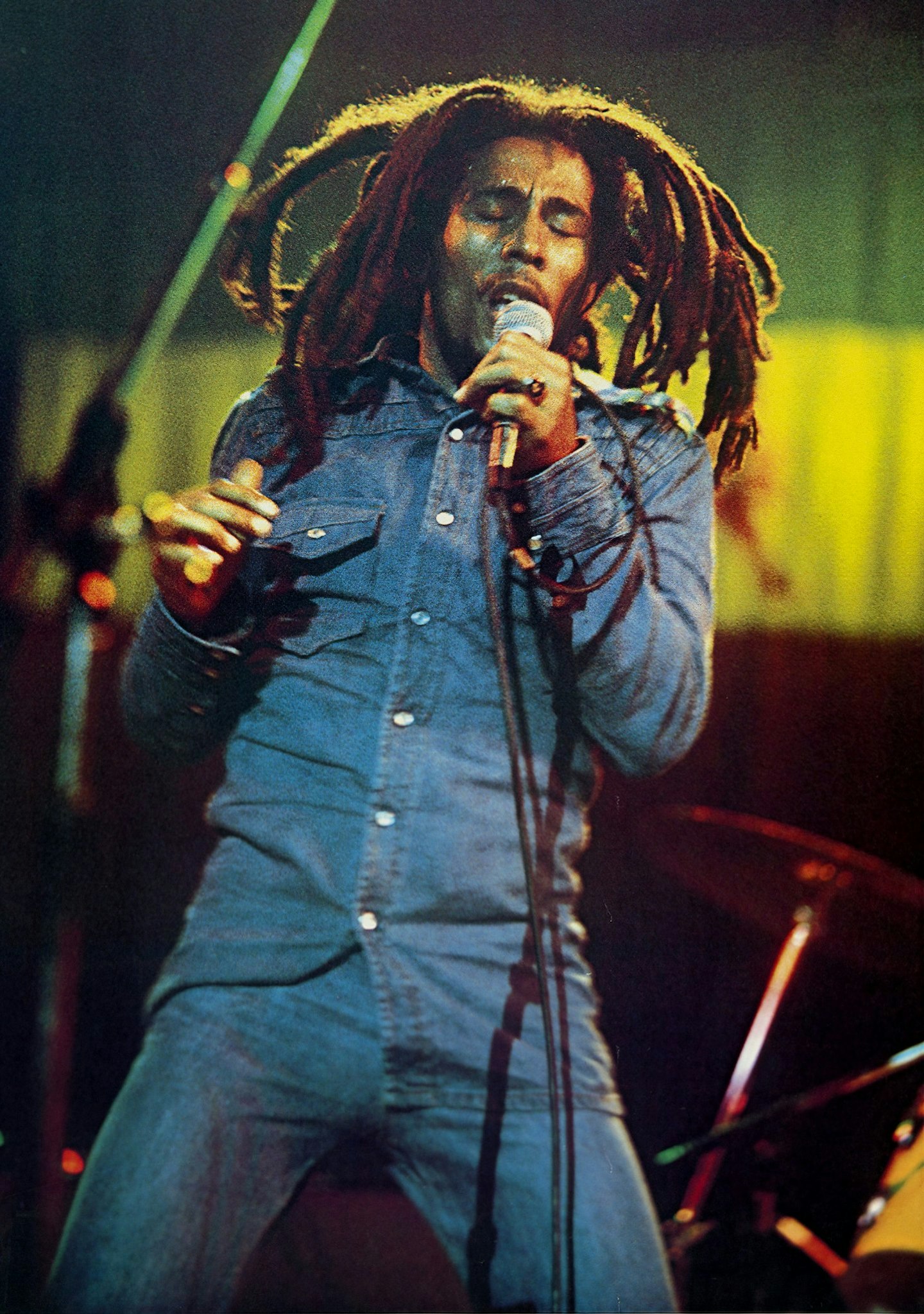 DREAD ALERT
Bob Marley, previously unpublished, Exodus tour, May-June 1977.
"It's impossible to articulate how much Bob Marley has helped me," says Simon. "I can't think of any other person whose music strikes me as powerfully. And it's funny – even though it's been such a long time, I still am really supported by him, and the memory of him and his music. Does that make any sense? Because that's how I feel."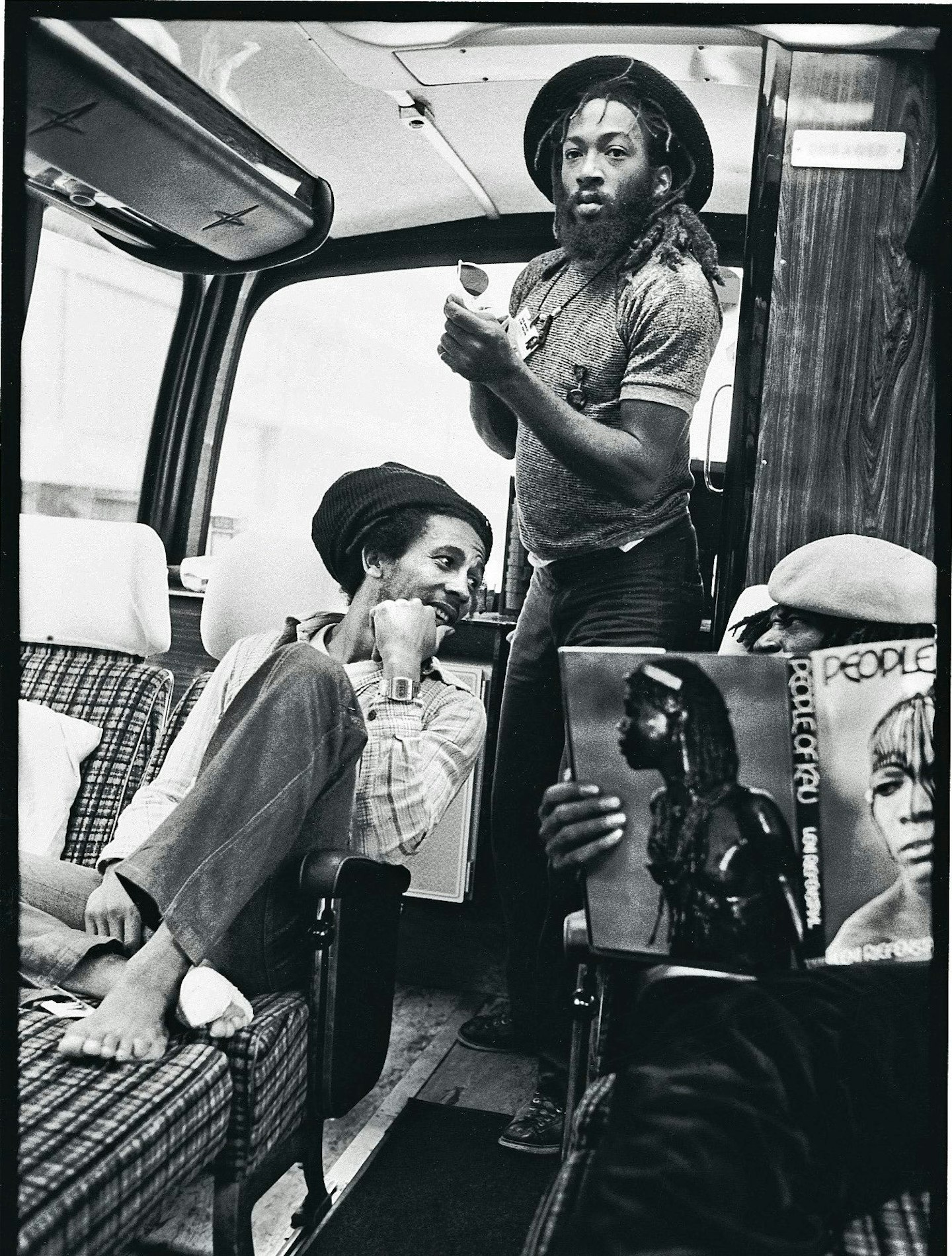 BABYLON BY BUS
_Bob Marley, Antonio 'Gillie' Gilbert (standing) and Seek Patterson, Exodus Tour, May-June, 1977
_Patterson was The Wailers' Cuban-born percussionist and a Marley confidant from his earliest days in music. 'Gillie' Gilbert was tour chef and football fixer. "They were so sussed," says Simon. "They were the first group I knew who took a cook on the road to cook their own meals, whatever hotel they were in." Pictured: Marley's infamous bandaged toe, later diagnosed as harbouring a malignant melanoma – the starting point of the cancer that killed him in May 1981.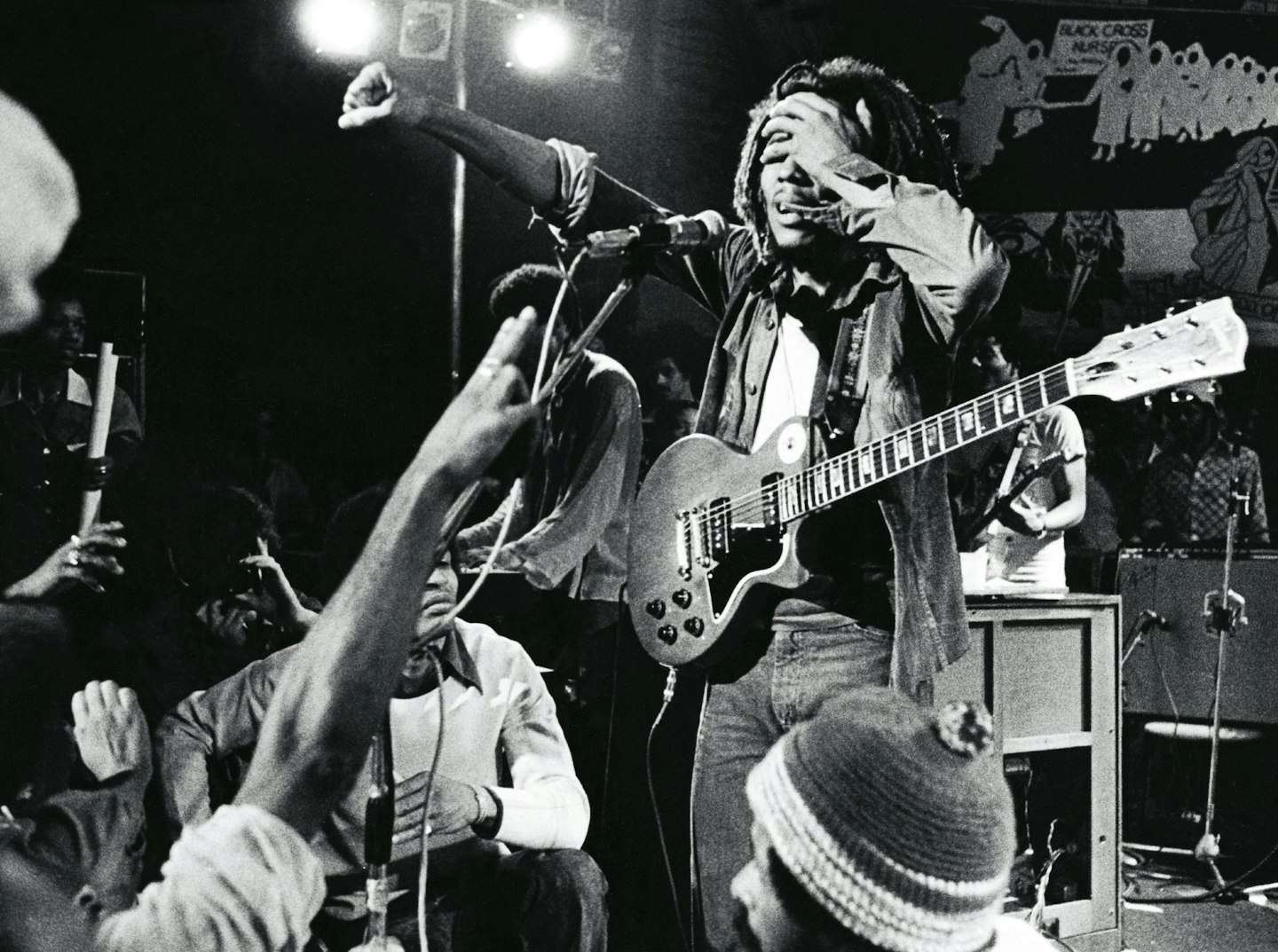 POWER IN THE DARKNESS 
Bob Marley on-stage at London's Lyceum Theatre, July 1975. Marley's Lyceum shows, recorded for the Live! album released in December 1975, were many a Briton's introduction to the Marley phenomenon. "Chris Blackwell likes to say that if everyone who claims to have been at those shows was actually there, there would have been a million people. But that show is what turned me onto that music. I was very close with Anna Capaldi [wife of Traffic's Jim] who, after the show, introduced me to Bob. For the shots, I was right on top of the stage but I didn't mean to be. It was so packed I couldn't move!"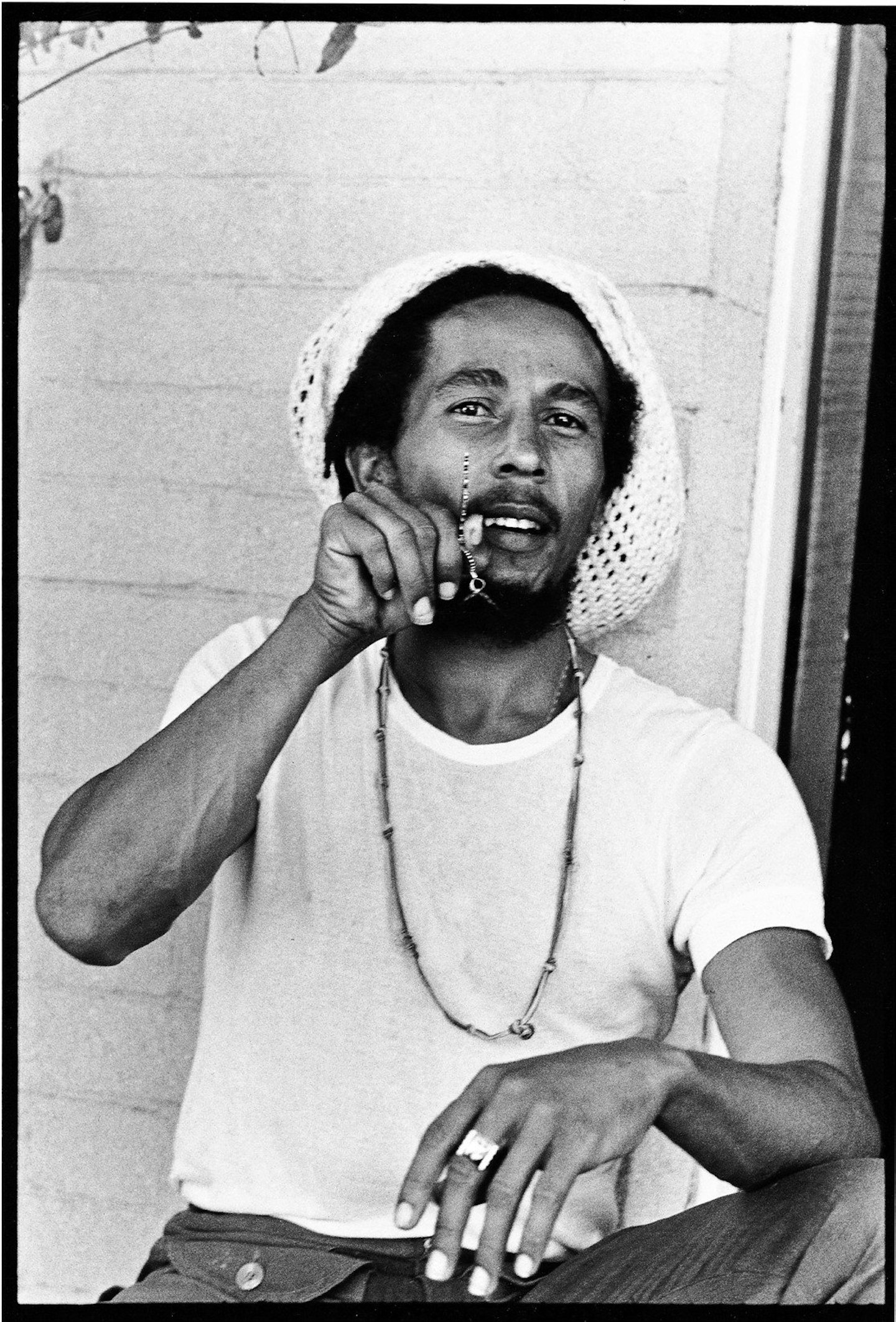 SO MUCH THINGS TO SAY
_Bob Marley, Hope Road, Kingston, April 23, 1978
_Kate Simon This was the morning after the One Love Peace Concert. I went over to his house. And he was so triumphant – he knew he'd really pulled something off. He's holding the Ethiopian cross up to me. He had a lot of faith, a lot of belief. I hate to say this, but aside from his funeral, this was the last time I was with him."
READ: Bob Marley The Last Crusade: Friends and family speak to MOJO about Bob Marley's final message to the world.
You can see more of Kate Simon's pictures in the latest edition of MOJO. More information and to order a copy HERE. The book store edition of Rebel Music: Bob Marley & Roots Reggae by Kate Simon, is released November 7. Pre-order from www.MarleyBook.com