From dog toys to "fucking killer rock'n'roll",  David Crosby reveals how The Beatles' Revolver blew his mind...
"I don't recall where and exactly when I first heard Revolver; I just know what it did to me. Rubber Soul was what you thought The Beatles were, but Revolver – somebody has smoked a joint and dropped acid. Their consciousness was completely different and it's a joy for that. They had a more sophisticated worldview, more understanding of human emotion, their storytelling had gotten better, and their musical experimentation has gone sky high. They were growing so fast you could hardly keep up.
Name any song on Revolver, and I'll go, 'Yeah, that's amazing.' Eleanor Rigby; nobody else was writing about those kinds of invisible people, so beautiful, heartfelt and kind, and such a great song. Tomorrow Never Knows was beautiful too, especially the words, but then the words on all of Revolver evolved upwards. There was a strong anti-establishment flavour too, and Taxman was one of the reasons; you can tell they're pissed! Got To Get You Into My Life was an amazing piece of construction, using all the tools: the brass, the choruses, everything. And Paperback Writer, what a fucking killer rock'n'roll record! That's McCartney having a blast in the studio. Even Yellow Submarine, it was warm and fuzzy, like a dog toy to be played with, it made The Beatles human and open, and it made you love Ringo right away.
Revolver's impact on The Byrds was obvious; look at how hard we were trying to go in the same direction.

David Crosby
The Byrds and The Beatles had taken LSD together, playing music and laying around in the sun in the Hollywood Hills, but the startling part was the chemistry between the people rather than the drugs. John was more difficult, and Paul was more distant, but George was more friendly and undefended. I introduced George to Ravi Shankar when I went to England, which led to George learning the sitar and meeting the Maharishi, so we inspired each other.
I know the other Byrds, especially Roger, were thrilled by Revolver: anyone with a brain would have been. Revolver's impact on The Byrds was obvious; look at how hard we were trying to go in the same direction, as fast as we possibly could. Eight Miles High had showed we were already trying, with the John Coltrane guitar solo and writing about drugs, which nobody else dared to do. But I think Eight Miles High was still miles behind Revolver. Our next album [Younger Than Yesterday] was The Byrds trying to be us, not The Beatles, but we started to write much better, like Everybody's Been Burned was my first decent recorded song. Revolver completely convinced me I was going in the right direction, playing music at the most adventurous level I could manage."
"Look man, I did everything wrong..." David Crosby Interviewed.
As told to Martin Aston. This interview originally appeared in MOJO 348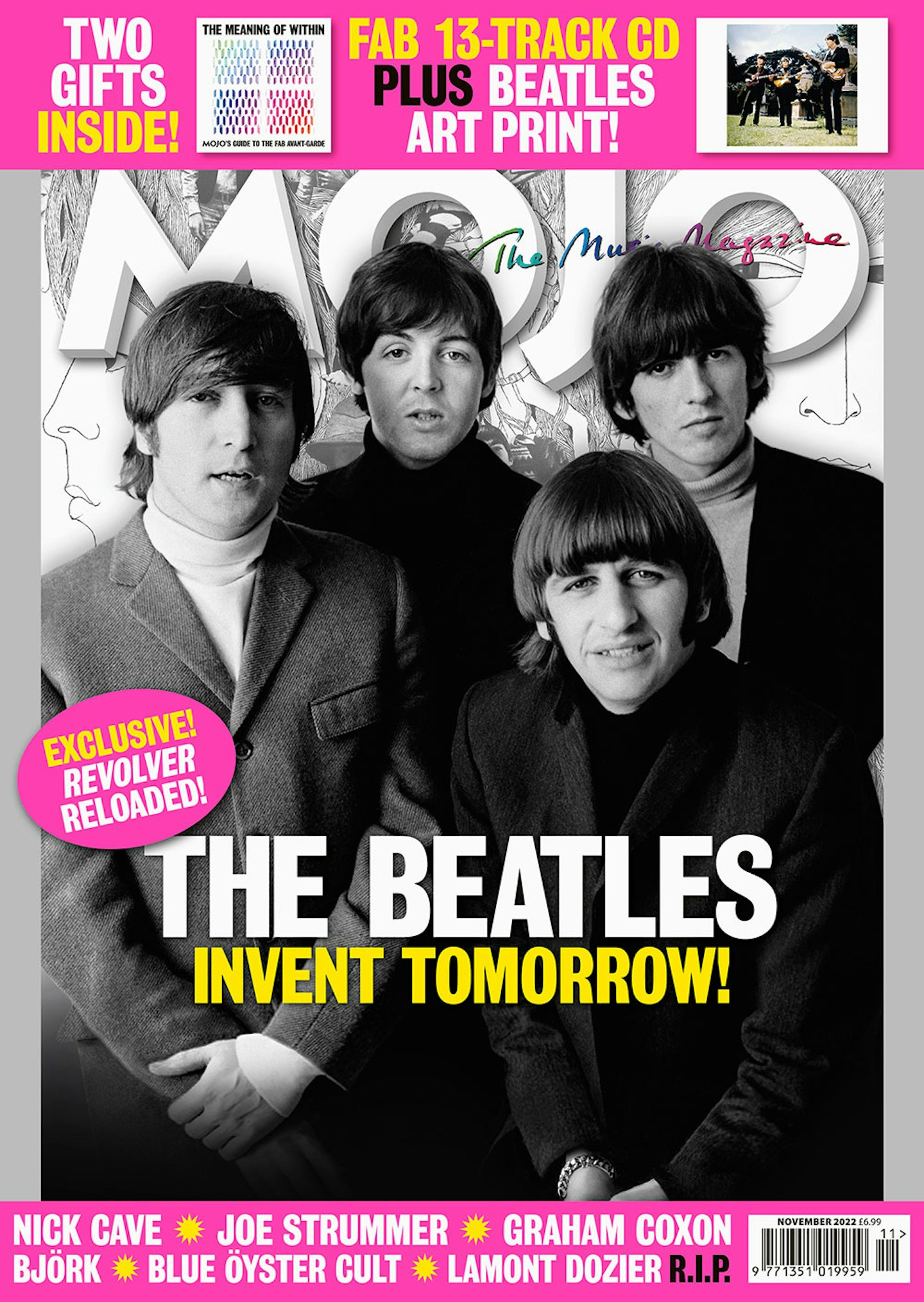 BECOME A MOJO MEMBER today and receive every new issue of MOJO on your smart phone or tablet to listen to or read. Enjoy access to an archive of previous issues, exclusive MOJO Filter emails with the key tracks you need to hear each week, plus a host of member-only rewards and discounts.