MOJO The Collectors' Series: Bob Dylan Essentials presents the definitive guide to Bob Dylan's albums, songs, films and books. It's in UK shops and available to order HERE!
Earlier this summer, Bob Dylan released his 40th studio album, Shadow Kingdom, the latest instalment in an extraordinary journey stretching back to his self-titled debut LP in 1962. In the intervening years Dylan would revolutionise music in ways few would have dared to imagine, mixing Beat poetry, The Beatles, folk, blues and rock on his mid-'60s 'electric trilogy', going country on 1969's Nashville Skyline, and hitting a singer-songwriter peak with Blood On The Tracks in the mid-'70s. And he's kept going, seeking inspiration in religion at the turn of the '80s, enjoying a welcome critical renaissance in the '90s with the careworn Time Out Of Mind, and even in recent years recording three albums celebrating the work of early hero Frank Sinatra.
Navigating such a vast body of work, swelled by no fewer than 17 editions of his official Bootleg Series of outtakes and live recordings, can be a daunting prospect – which is where MOJO Bob Dylan Essentials comes in. Written by our team of Dylan experts, this deluxe 132-page bookazine guides readers through every one of the artist's releases, song by song, shedding new light on Bob's songcraft and musicianship, and pulling no punches when it comes to determining what's indispensable, enjoyable, worth serious investigation or only warrants a cursory spin. We also look at Dylan-related films and documentaries, and recommend the finest in Bob literature.
Illustrated with album artwork and rare and iconic photographs, Bob Dylan Essentials is a must-have for all music fans.
Order your copy HERE!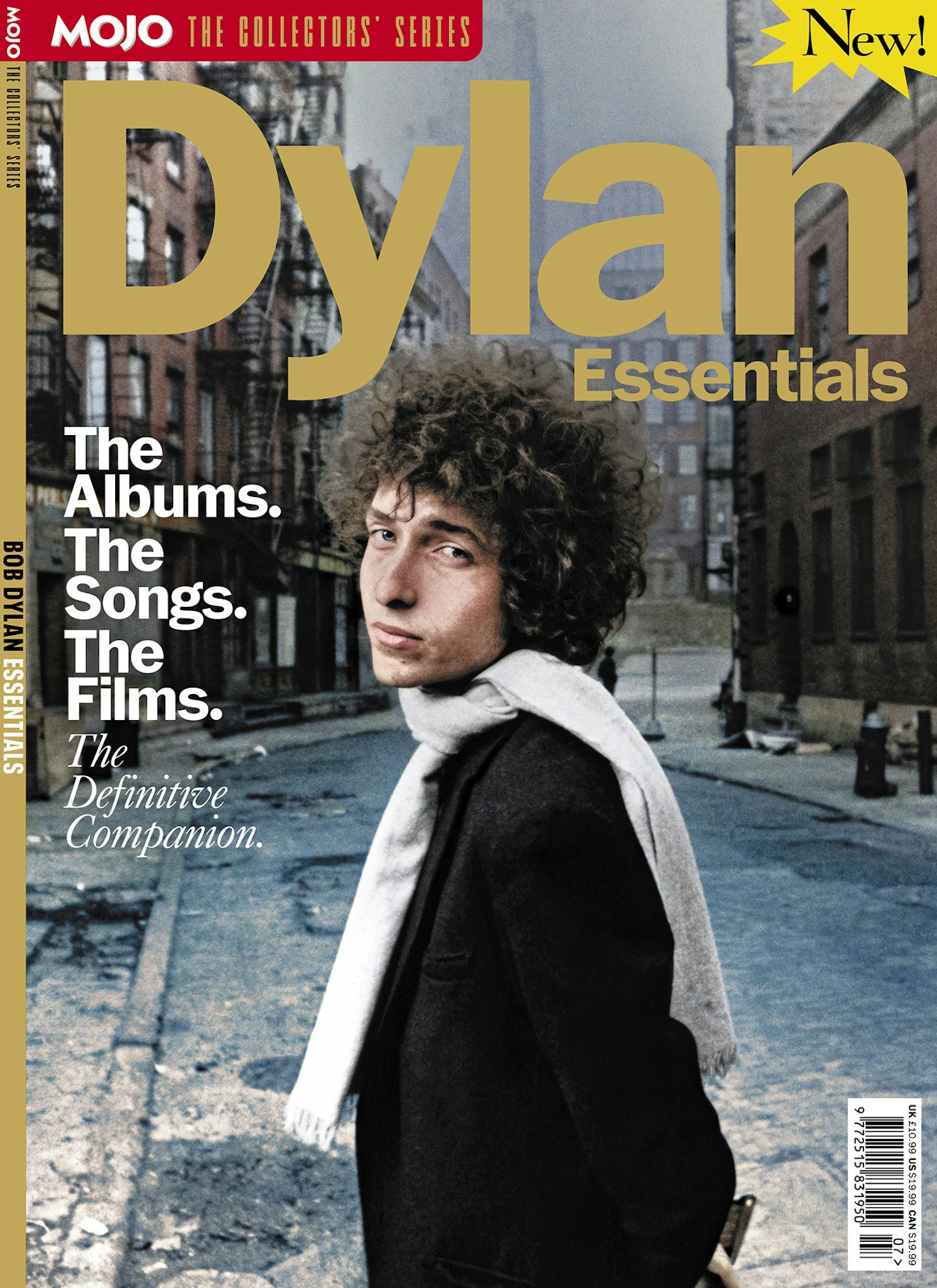 Bob Dylan: "What do you think of this kid called Beck?" Producer Daniel Lanois reveals the origins of Bob Dylan's mid-90s masterpiece, Time Out Of Mind.