Selecting the greatest records from Ennio Morricone is a near impossible task. How does one go about distilling eight peerless decades of composing, conducting, arranging, occasionally blowing the trumpet and more into just ten essential albums? "Il Maestro" (and sometimes "The Grumpy One") is a man with such an epic and diverse back catalogue that MOJO aren't entirely sure there's even a database anywhere with everything Morricone has done on it. There are over 500 film scores, and these are just the ones we know about.
Born in Rome in 1928, Ennio Morricone worked tirelessly across film, TV, pop, jazz, the avant-garde, library music, modern classical and more since the 1950s, and shot to international fame with his new western sounds for old school chum Sergio Leone in 1964. He has an ever-growing legion of fans globally, has broken every musical rule and has influenced modern music incalculably. Few artists can produce such an instantly recognisable sound, or have made such important and staggeringly beautiful music.
Thankfully there easy ways to start enjoying his awesome output: choose a genre and explore it a little. Try a couple of western scores you don't know. Move into horror, thriller or exploitation cinema strands, and see where these sounds take you. Inevitably there's a lot that's similar, which is why some compilations are so valuable as launch pads into other joyous obscurities.
It's easy to get obsessed with Morricone, but if you want to become a collector of his records bear in mind original Italian LPs are rare and expensive; due to old tax laws unsold LPs were often destroyed after just a few weeks on sale. Many 60s and 70s pressings exist in minute quantities (less than 100 copies worldwide) and fetch the price of a small Fiat. The good news is access to the rarer music of Morricone, whose My Life In Music tour continues throughout 2015, is becoming ever-easier, with vinyl albums being repressed in expanded form with lost cues and more besides - if you have a fistful of dollars at the ready.
10.
The Feed-back
RCA 1970, reissue Schema 2014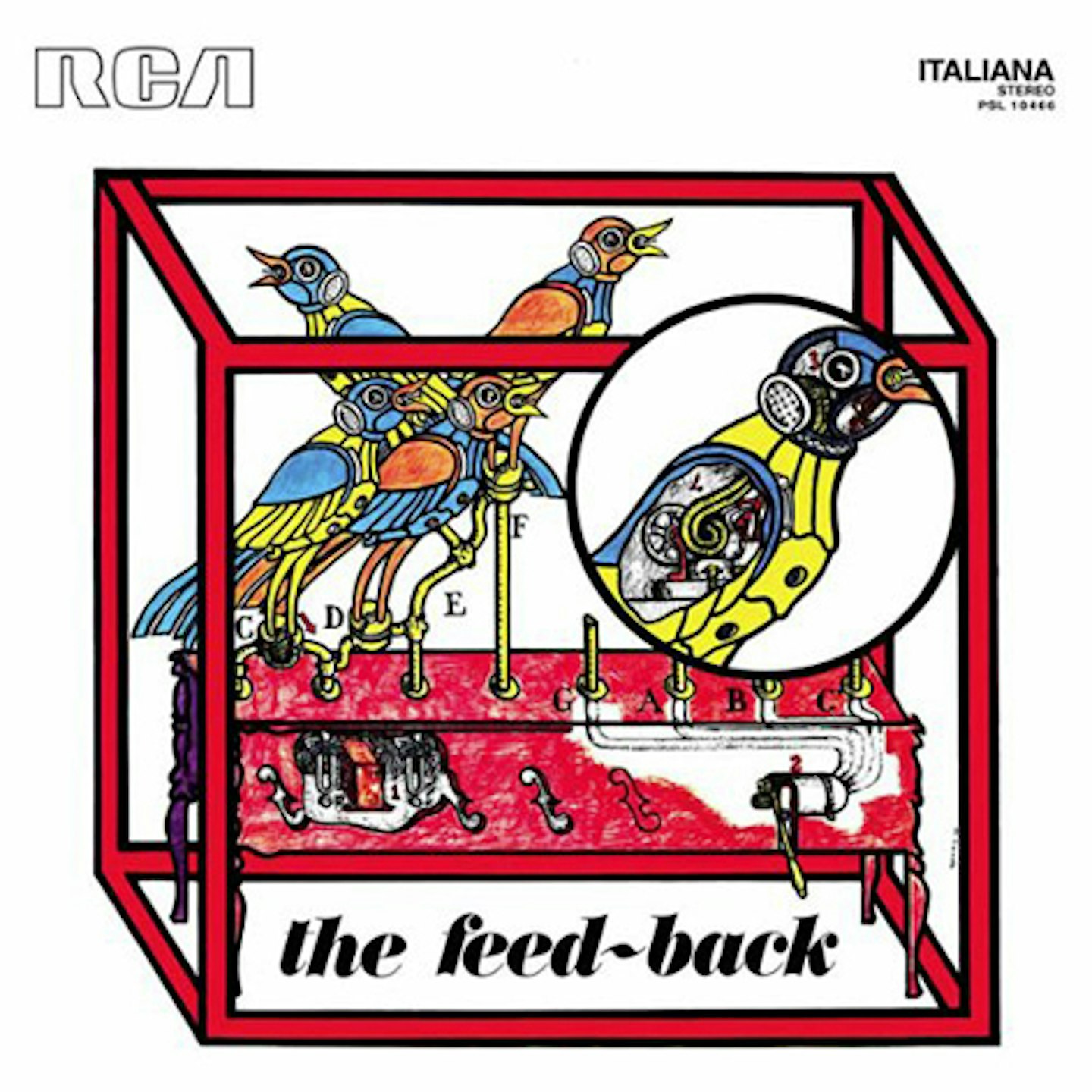 A year ago we couldn't have mentioned this as it was impossible to get, and even £1,000 would not bag you a copy. Thanks to a repress on vinyl and CD this 1970 slab of avant-garde experimentalism by Il Gruppo di Improvisazione di Nuova Constanza (or "Gruppo" for short) is one of a handful of albums made by what's now regarded as a legendary ensemble, with Ennio often directing and always on trumpet. This particular album with its driving futuristic beats and freakish sound clashes is for many the free jazz bomb, and is proof of how wide and wired Morricone's reach is.
9.
Exorcist II: The Heretic
Warners 1977, reissue Perserverance 2011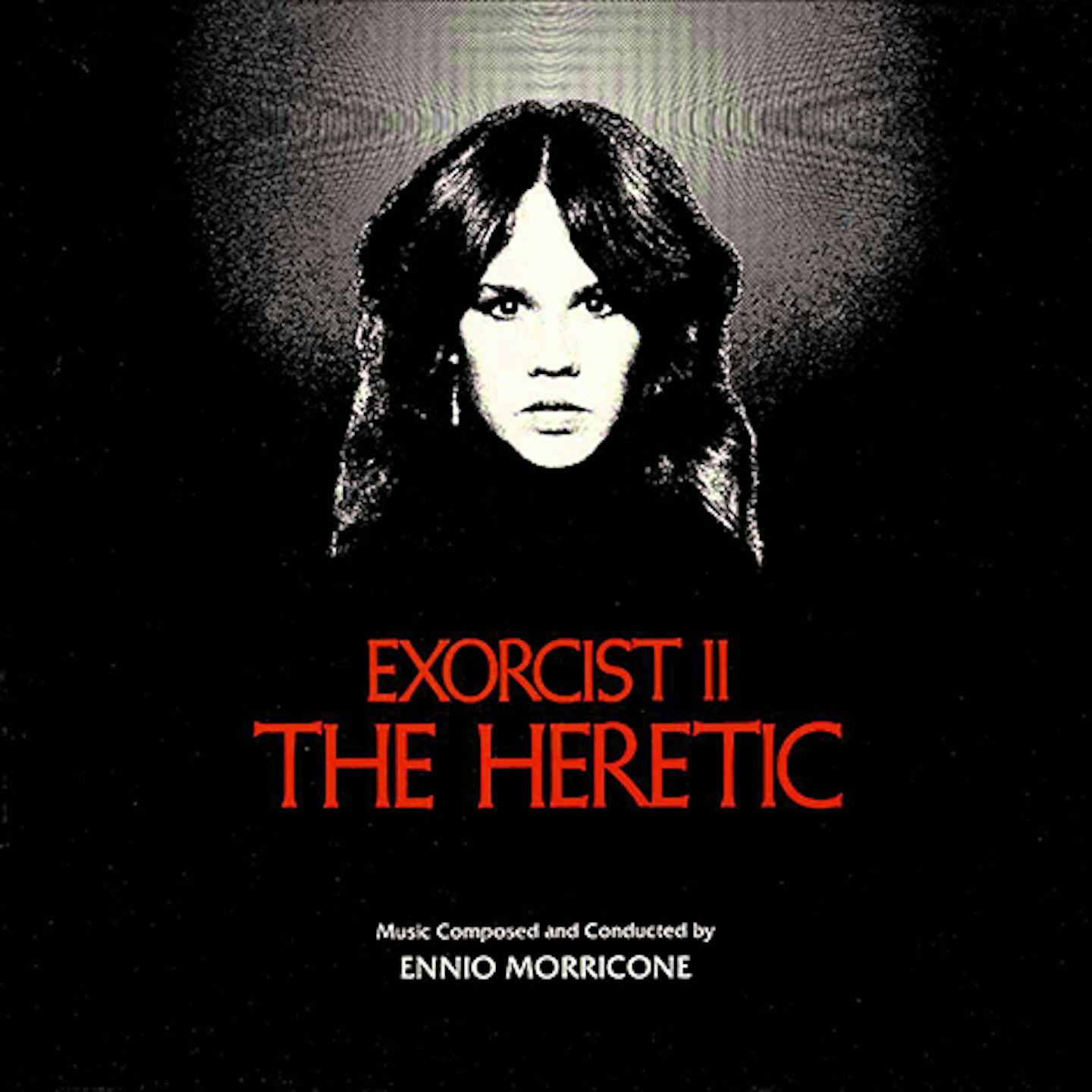 It was a horror toss-up between this and The Thing, we plumped for this over the fashionable minimal brilliance of The Thing because it's melodically stronger, far more dramatic and diverse. From the haunting and highly underrated Regan's Theme to the crazed choral rock of Magic And Ecstasy, this is where Morricone meets the devil. All his usual motifs are here – the tremendous strings, the atonal touches, the genius use of voices and driving percussion, but here they are superbly terrifying. An orgy of darkness and evil awaits you.
8.
Crime And Dissonance
Ipecac 1999
Put together by Alan Bishop with sleeve notes by Morricone superfan John Zorn, this two-CD comp on John Patten's label is a wild trip into all that is beautiful and beautifully odd about his music in the late 1960s and 1970s. Taken from mafia flicks, Giallos (brutal Italian exploitation movies) as well as period dramas, the music is twisted in all possible ways. Unusual rhythms, abstract noises, blissful soaring vocals, heavy psychedelia, there is magic and madness here in equal measures, and will introduce you to such delights as Bird With The Crystal Plumage, a touchstone in the Morricone cannon.
7.
Malamondo
CAM / Epic 1964; expanded reissue GDM 2013.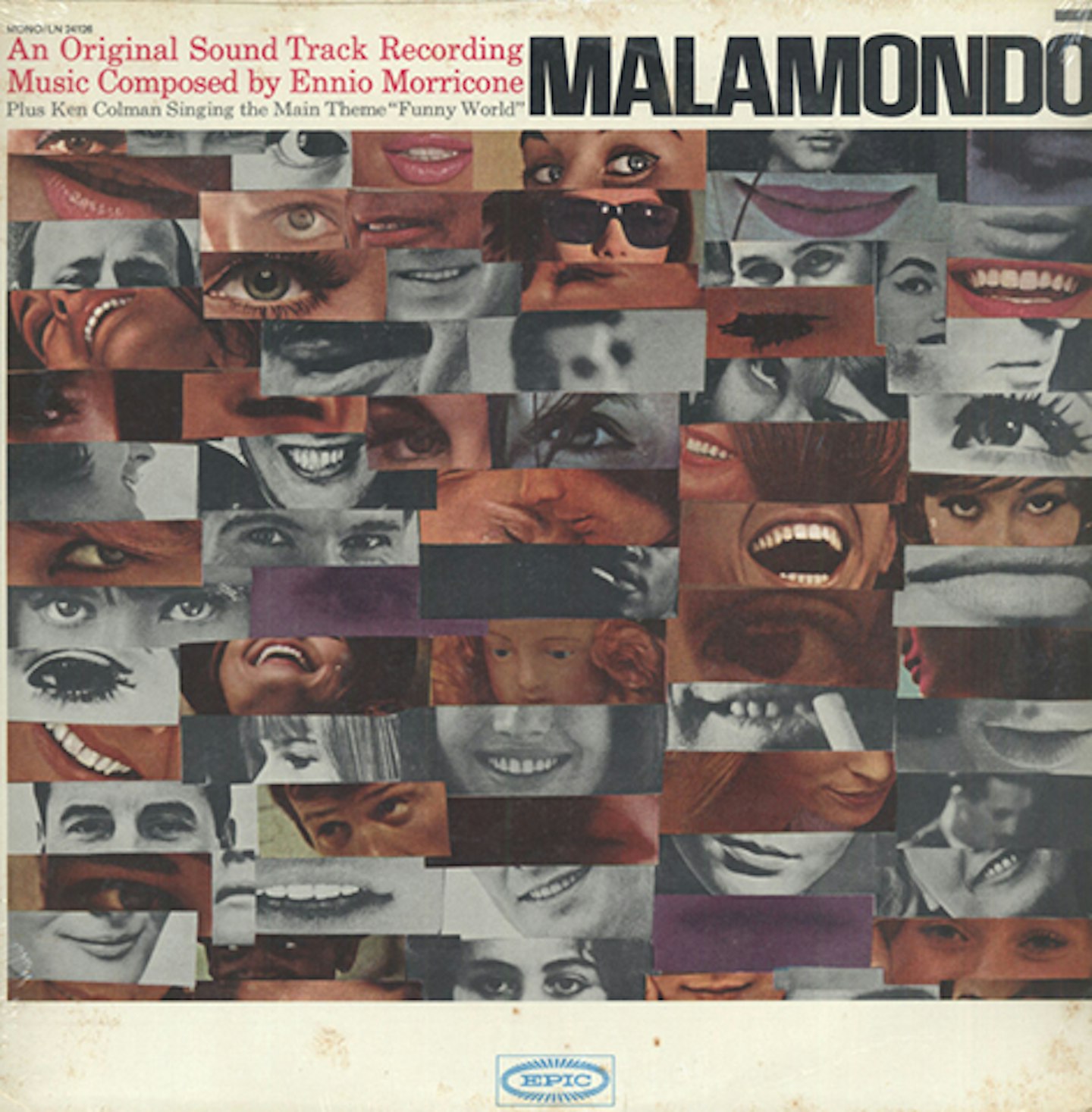 An early and often overlooked score to a bizarre Mondo film, i.e. the kind of Italian cinematic teen shock doc that was popular in the early 1960s. It's a fine introduction to Morricone's versatile writing style, with short, often dynamic cues penned for anything from freeloading to free love. Both kooky and finely crafted, Morricone managed to find space for his every musical whim here; over 20-plus cues we have flourishes of jazz, twang, light orchestral pieces and truly mad exotica that signpost the way ahead. Darkness and light, the real and unreal, it's all here.
6.
Vergogna Schifosi
Ariete 1969; expanded reissue Fin De Siécle, 2008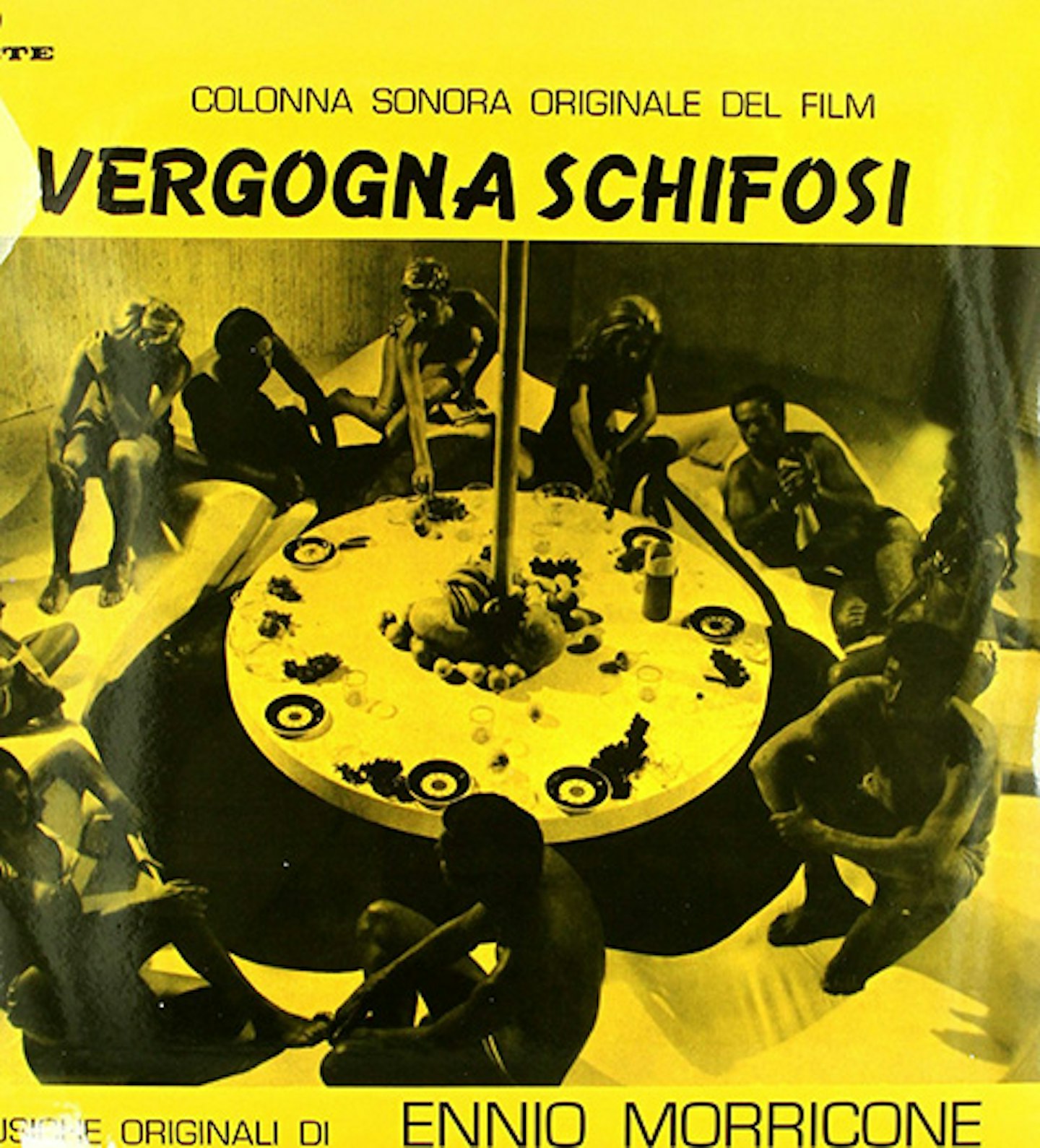 This is short (about 24 minutes) but seductively sweet, the pick of the bunch for many mid-period Morricone fans. Delicious dreamy pop melodies melt perfectly with the addictive wordless tones of regular voice Edda Dell'Orso, all gently patted along by the charismatic choral quirks of Il Cantori Moderni Di Alessandroni. The magical sonic alchemy produced when Morricone regularly worked with these vocal talents is just perfect to the ears, and forms one of his many important signature sounds. Here they take us to a glorious musical paradise where everyone eats fluffy clouds and wears nothing at all. See you there.
5.
The Mission
Virgin 1986; reissue Virgin 1992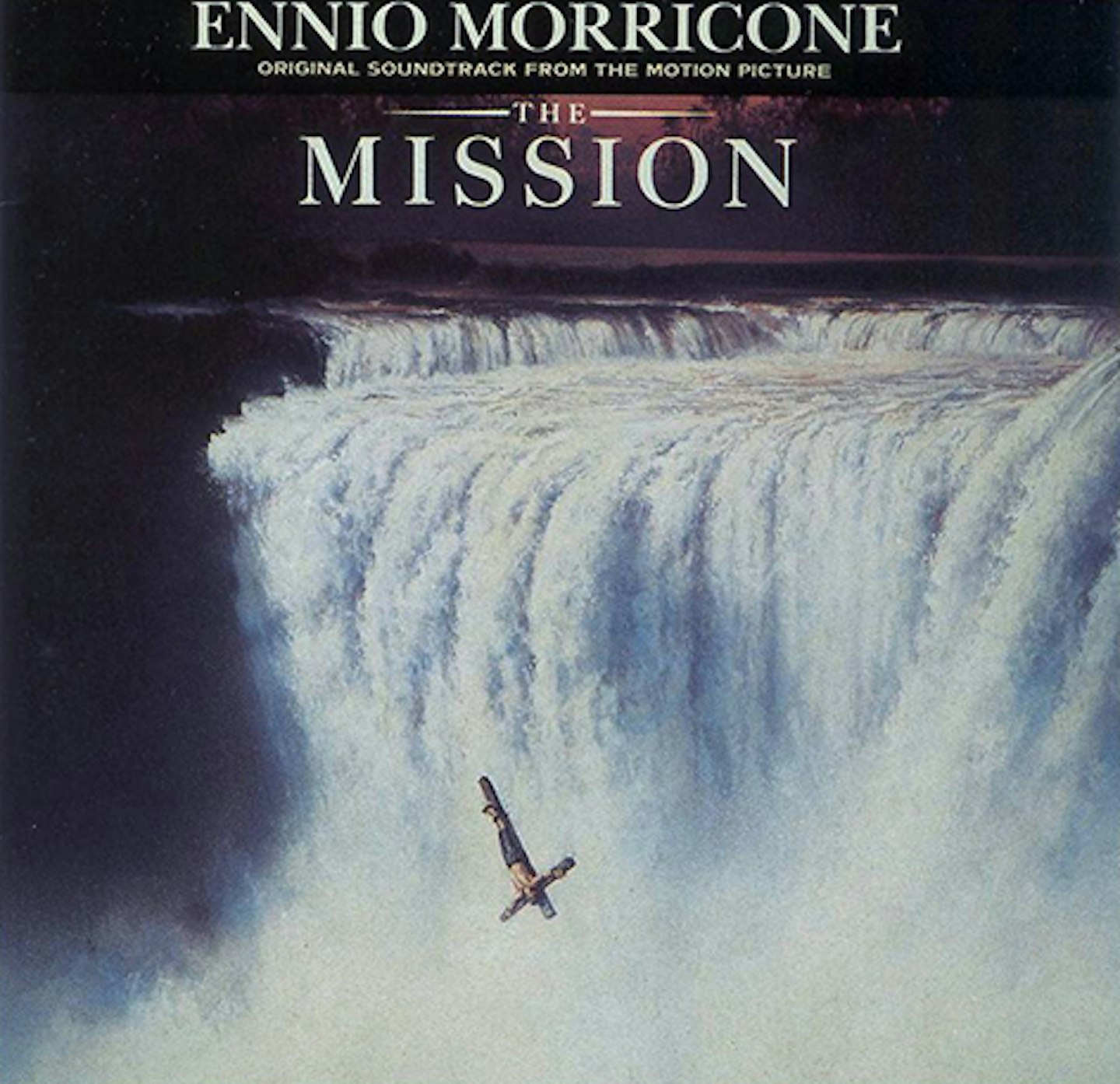 This should have been Morricone's Oscar winning score in 1987 (controversially it went to Round Midnight), but remains not only one of the biggest selling soundtracks of all time, but certainly the very peak of how film and music can work so powerfully and perfectly in harmony. On its own the music still soars and cannot fail to sooth: as a symphonic mix of world music sounds, religion, choirs, oddness, a star oboe and unforgettable melodic power, it's unlikely to be surpassed. This is the mature Morricone, musically majestic and at the very apogee of his career.
4.
A Fistful Of Dollars
RCA 1967: reissue GDM 2006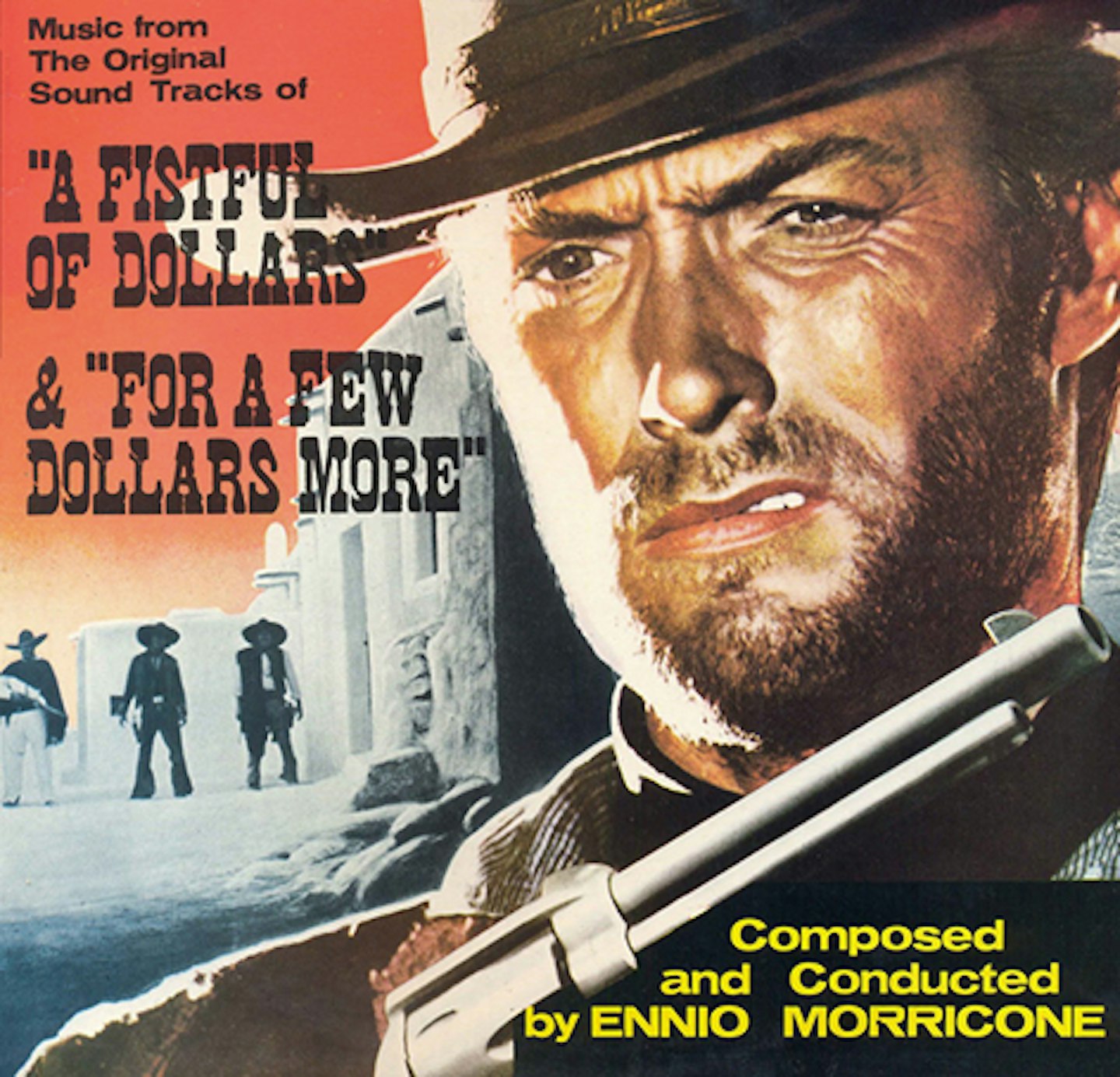 With a main theme lifted from a Woody Guthrie cover he'd made in 1962 with Pete Tevis (Pastures Of Plenty), this soundtrack is one of cinema's most immediately recognized works. A clashing concrete patchwork of guitar, loner whistling, bells, chants and small orchestra, it single handedly re-wrote all soundtrack rules, shocking the USA out of its weary, panoramic sounds and into a meaner, harder hitting and bizarre soundscape. The west was always wild, finally the music was too. If you buy this, get the rest of the classic trilogy (For A Few Dollars More and The Good, The Bad And The Ugly).
3.
Once Upon A Time In America
Mercury 1984: reissue ADA Global 2006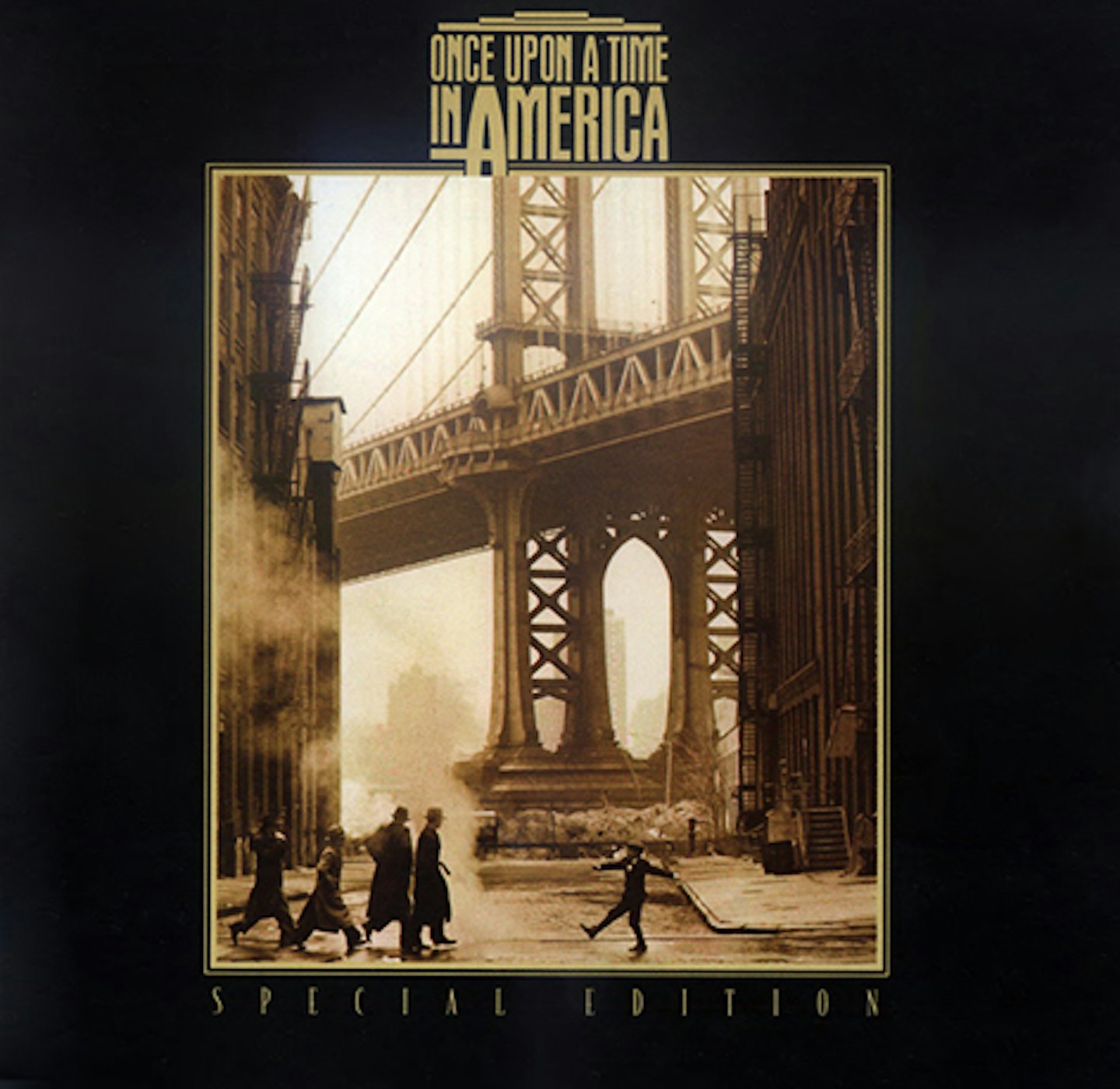 Another Morricone landmark, again for Sergio Leone, and another Oscar cock-up - due to a technicality, it was disqualified. But who cares; this is a consistently rewarding score of sublime cunning and restraint, with whispers of jazz, folk, tragedy and remembrance that are all so beautifully written into the key phrases that it will haunt and unsettle you forever (surprisingly some of it, including Deborah's Theme, was written for a film twenty years earlier, but unused). The unexpected addition of Gheorge Zamfir's spine-tingling panpipes not only heightens the mood and drama, but also adds to the score's striking sonic signature.
2.
Maddalena
General Music 1971; reissue Saimel Bandos Sonoras, 2011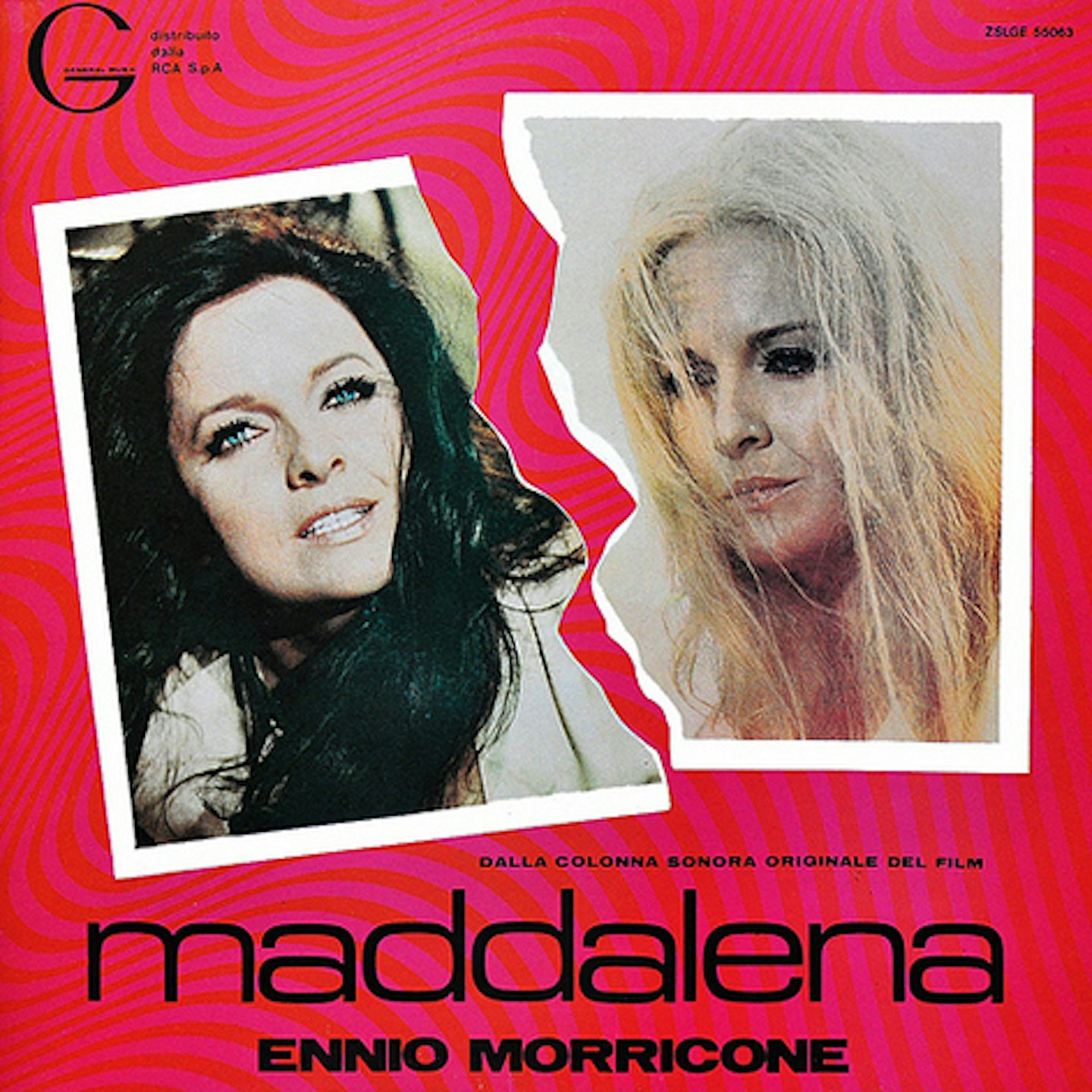 Just the five cues here, composed for an erotic religious oddity in 1971. Importantly, this is the first full appearance of Chi Mai (written for a kinky beach scene), that as the theme to the BBC's 1981 series The Life And Times Of David Lloyd George went on to sell about 400,000 copies. The rest of the music is just as impressive, packed with emotion, power and climactic passion, yet somehow with its scattering and unpredictable percussion and enchanting voices, it remains experimental and unique. In fact, at times you could be listening to a record from 90s Detroit.
1.
Once Upon A Time In The West
RCA 1969; reissue 2008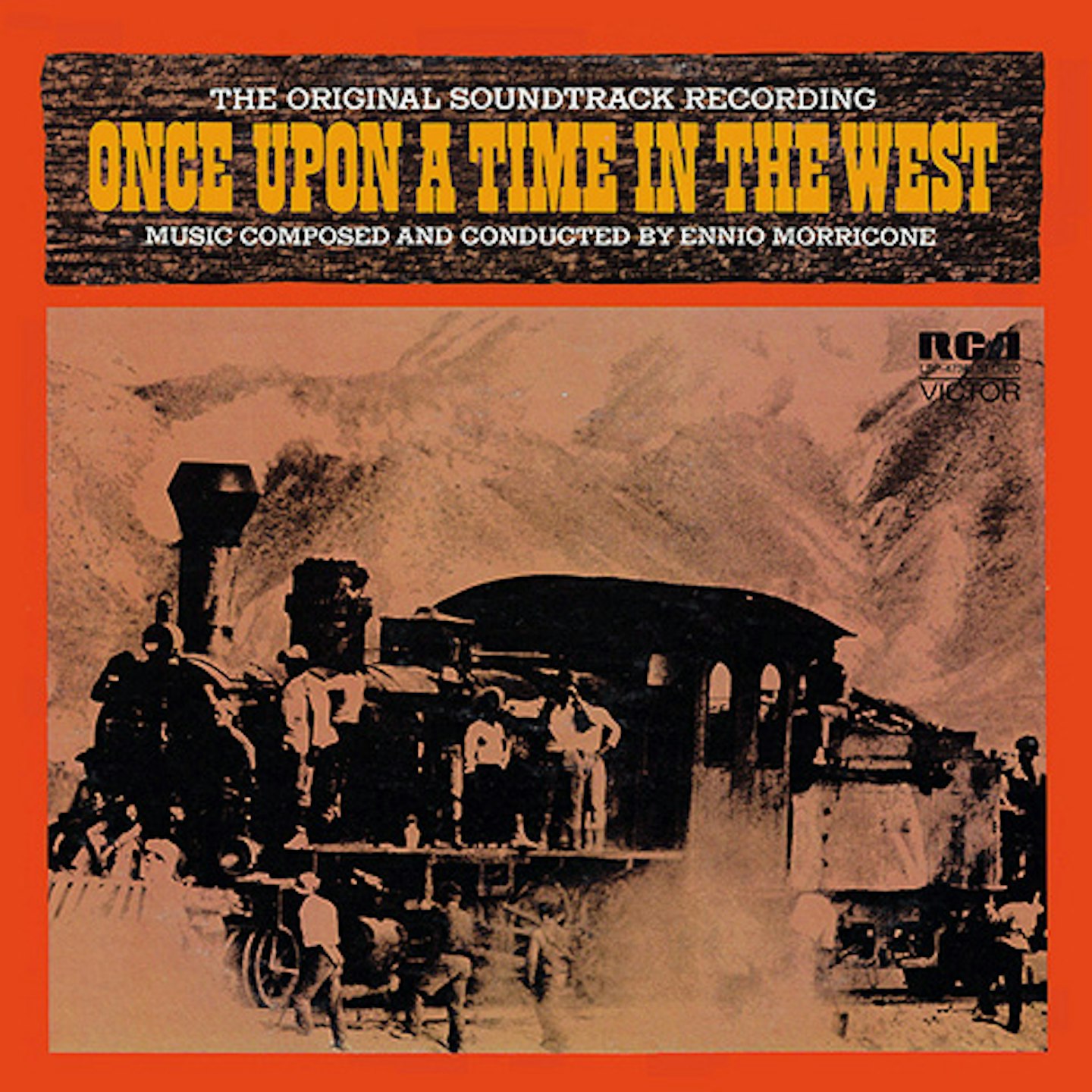 It may seem a little obvious to include another western score, but these pieces really are unsurpassed and continue to enthrall. Written in 1968, but not issued until 1972, this monster sold in the millions. The main theme is a concert classic, the rest of the score a masterclass in simple leitmotif construction, deconstruction and creating bewildering landscapes of sound. This is not music as we know it - more the sounds of life and death, and all points in between. It's still amazing that such heavy, wild and abstracted music proved so popular.
Where Next?
It's great to start watching the obscure films that some of this music comes from, to experience it in place – which can be more surprising than you'd think. Luckily DVDs are becoming more available and YouTube helps. Also, get to know specialist film music retailers, both on line and in their stores; their knowledge is invaluable. Otherwise a mass of information on-line will lead you into Morricone evil and inescapable musical web (just try and avoid LPs of cover versions). For weighty reading, try Morricone and musicologist Sergio Miceli's Composing For The Cinema: The Theory And Praxis Of Music In Film (Scarecrow, 2013), which presents Il Maestro's insights culled from various European seminars.