Photo: Martyn Goodacre
After 25 years, 12 albums and a small library's worth of column inches, the Manic Street Preachers are an established feature of British rock landscape. Indeed, it's easy to mistake their presence as an inevitability. Long before their narrative's traumatic fissure – the disappearance of Richey Edwards in February 1995 – the Manics seemed predestined for ephemeral glory at best: their early gigs were 20-minute exercises in "hate-noise", while initial singles scrambled pop art and politics with punk's Situationist rhetoric into barely coherent blasts, culminating in the self-immolatory brilliance of Motown Junk. They promised to make a million-selling debut album and then break up. Inevitably, real life got in the way.
          Coming of age in the '80s amid south Wales' embattled mining communities, the original quartet were bonded by shared experience and family ties: cousins James Dean Bradfield (guitar, vocals) and Sean Moore (drums) drove the music, while Edwards (brain, notional guitar) and Nicky Wire (bass) wrote lyrics and manifestoes, initially much inspired by Wire's brother Patrick, who inculcated appreciation of poetry and heavy metal in his younger sibling. The challenge for Bradfield and Moore was to sweeten their friends' voracious intelligence for mainstream consumption. This they achieved fitfully across 1992's debut Generation Terrorists, but it wasn't until 1996's million selling Everything Must Go that the masses finally submitted. Vindication would be tempered, of course, for by then Edwards was gone – though not before his molten visions had dictated The Holy Bible, the band's enduring masterpiece.
         Reconciling commercial success with iconoclastic instincts has proved fraught at times, and the '00s were characterised by self-doubt. Yet however much their past defines them, 2014's brilliant Futurology proved Manic Street Preachers' history also impels their ongoing fascination with the art of rock'n'roll; to paraphrase their original catalytic blueprint The Clash, this future remains unwritten. Here for now, though, is their past laid out in all its glory...
9.
Postcards From A Young Man
Columbia, 2010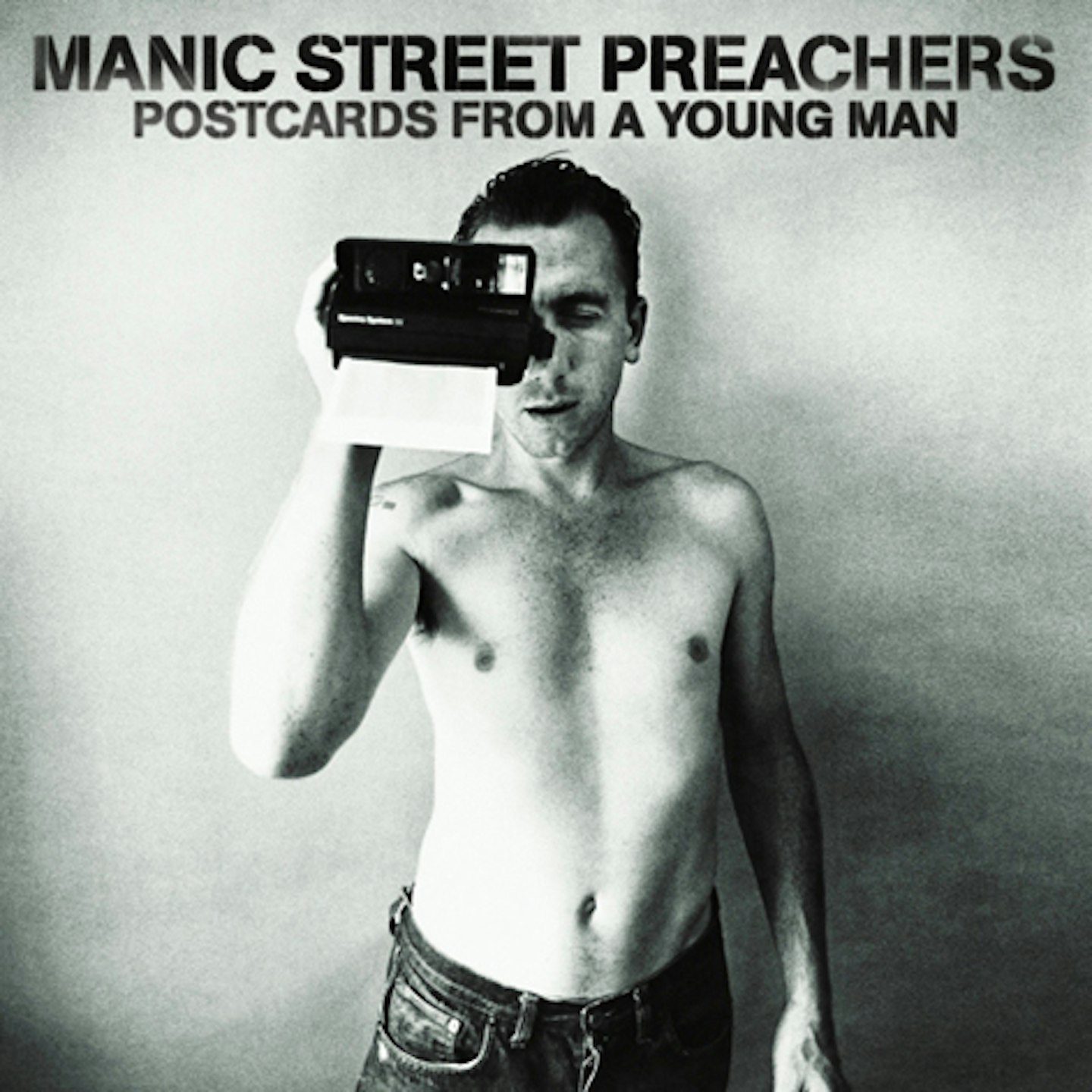 Having honoured the departed Richey Edwards with Journal For Plague Lovers, only the churlish could begrudge its successor's rather more luxuriant schemes. An array of Manic heroes – John Cale, Ian McCulloch, Duff McKagan – joined orchestra and gospel choir to deliver the anthemic overload demanded by this self-proclaimed "one last shot at mass communication". At least the band's ensemble chops were in almost perfect communion with their commercial antennae. Subversion lurked beneath the super-sleek veneer: A Billion Balconies Facing The Sun quoted JG Ballard's Cocaine Nights, while Britain's post-industrial vacuum was righteously skewered on All We Make Is Entertainment.
8.
This Is My Truth Tell Me Yours
Epic, 1998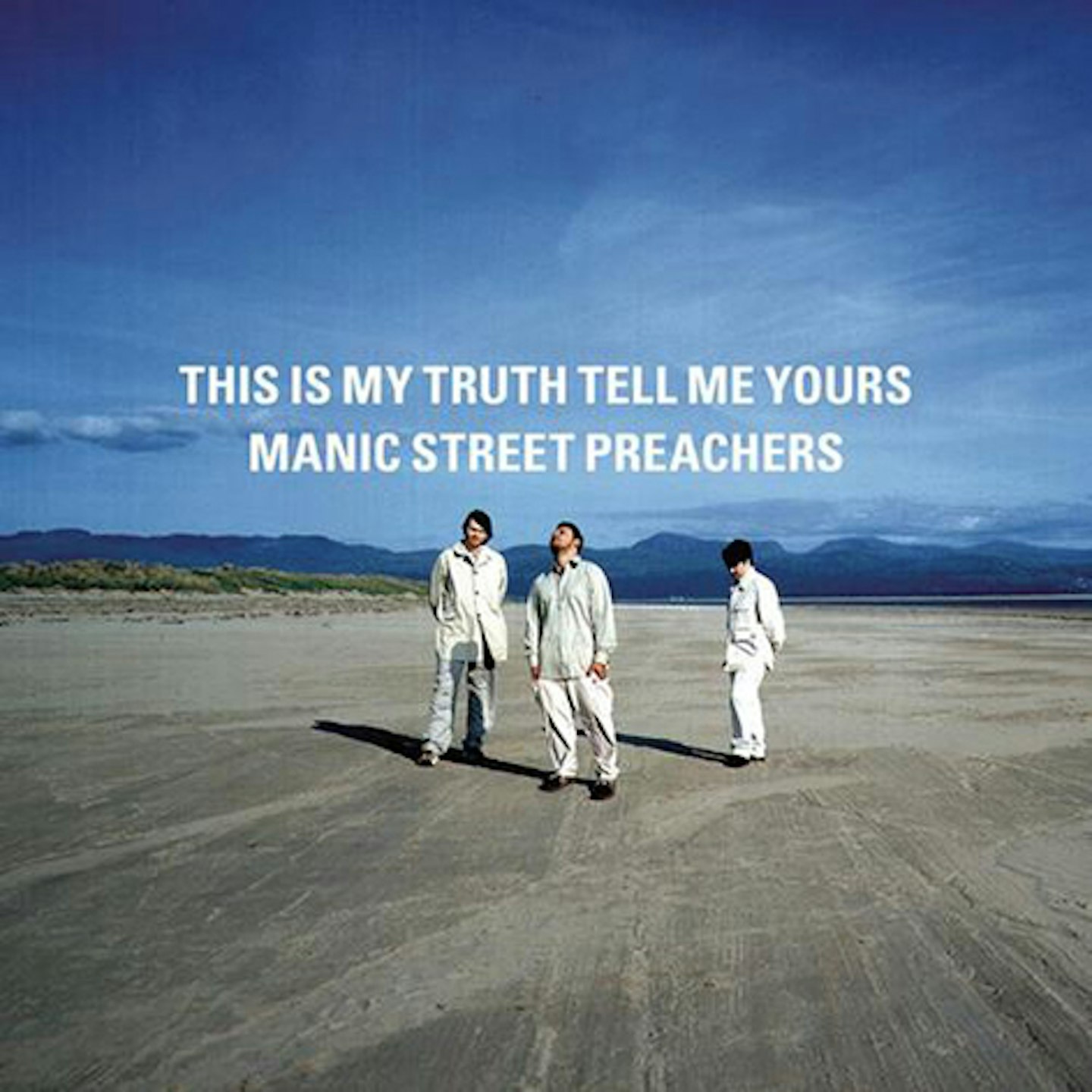 At last successful, yet bereft: ambivalence at their new status seemingly bled into the sleeve image of Everything Must Go's follow-up: while Nicky wearily and Sean suspiciously eye the sands on a Welsh beach, James raises closed eyes to the heavens. The music was likewise passive, overwhelmingly dejected: If You Tolerate This Your Children Will Be Next beautifully hymned the International Brigades but from a pacifist's guilty perspective. The Everlasting yearned for an innocent past "when our smiles were genuine". Relegating Prologue To History's uproarious cultural dissertation to a B-side made no sense, but TIMTTMY nonetheless delivered the band's first Number 1.
7.
Rewind The Film
Columbia, 2013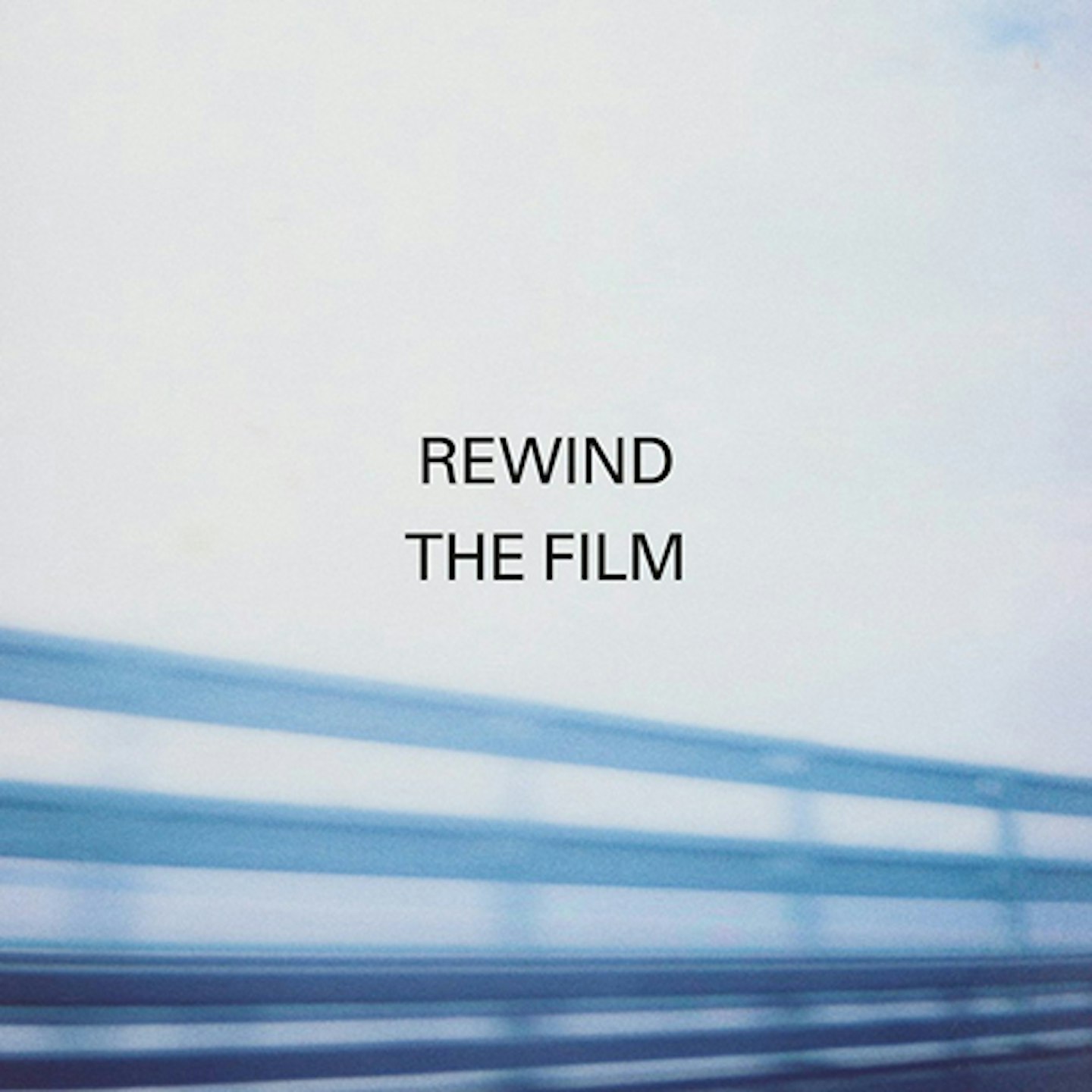 The Manics closed 2011 by playing all 38 of their singles at London's O2 Arena, amid reports that this marathon act of retrospection would preface a radical overhaul in modus operandi. Yet beyond the obvious – a predominance of acoustic instrumentation; Bradfield sharing or ceding lead vocals on a couple of songs to Richard Hawley and Cate Le Bon –  Rewind The Film sought nourishment in home comforts: Welshness and Wales are specifically invoked on the first two songs and insinuated throughout the band's gentlest, most unaffectedly beautiful record. Essentially an act of retrenchment rather than a revolution; that came with the contemporaneously hatched Futurology.
6.
Know Your Enemy
Epic, 2001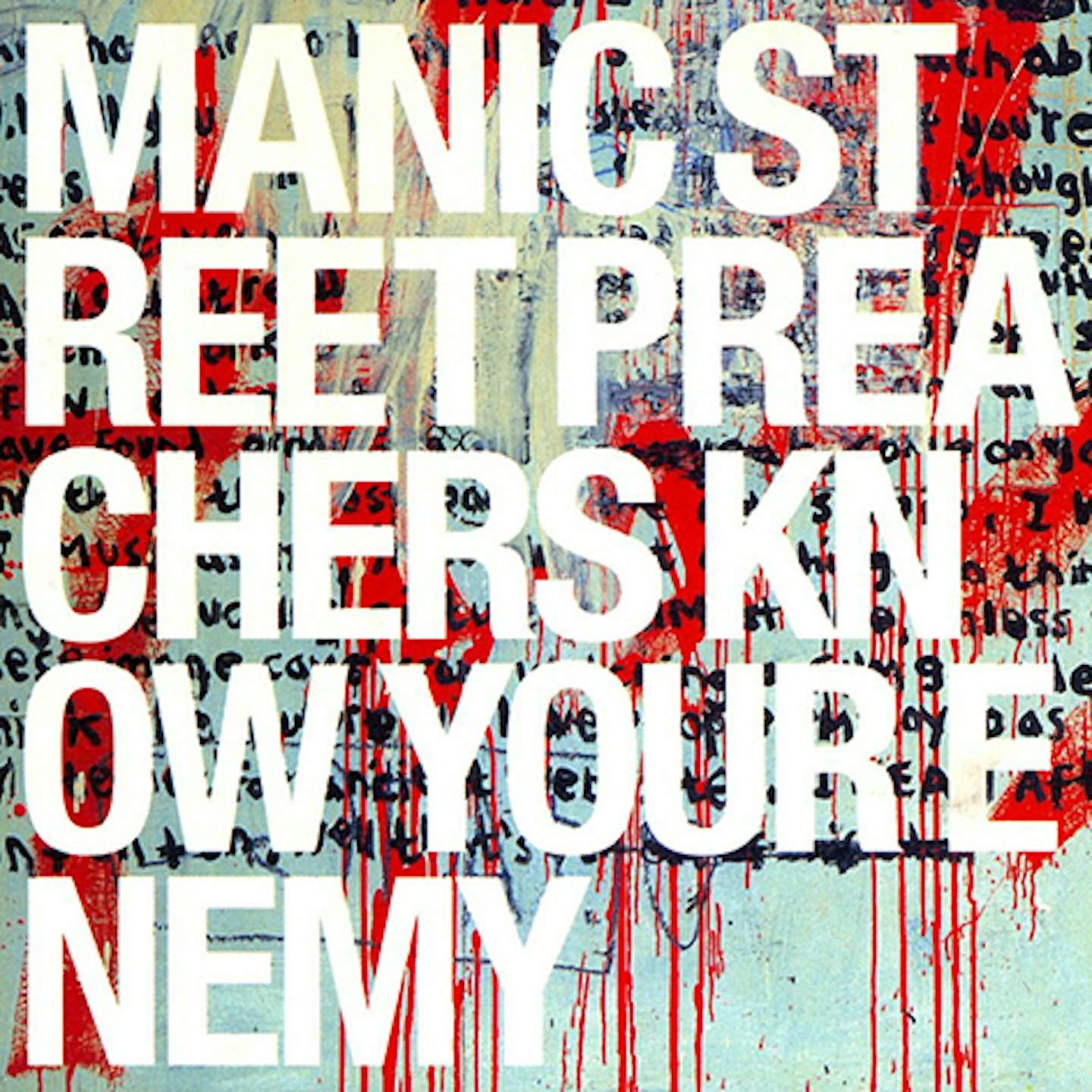 The Manics followed up the soft-focus anthems of This Is My Truth…, by delivering this sprawling, skewed equivalent of Sandinista or In Utero, a record designed to confound its audience and reassert its authors' contrarian values. Schizophrenically attired – now they're Spector/ The Fall/ Stereolab/ R.E.M./ Sonic Youth – amid its scruffy production values, random noise bursts and (on Wattsville Blues) Nicky Wire's debut lead vocal, Know Your Enemy featured a clutch of truly spectacular compositions, none greater than The Convalescent, a scything motorik navigation of Wire's pluralist culture map: from Picasso to Payne Stewart, Juantorena to Srebrenica. Uneven but underrated, and consistently rewarding.
5.
Generation Terrorists
Columbia, 1992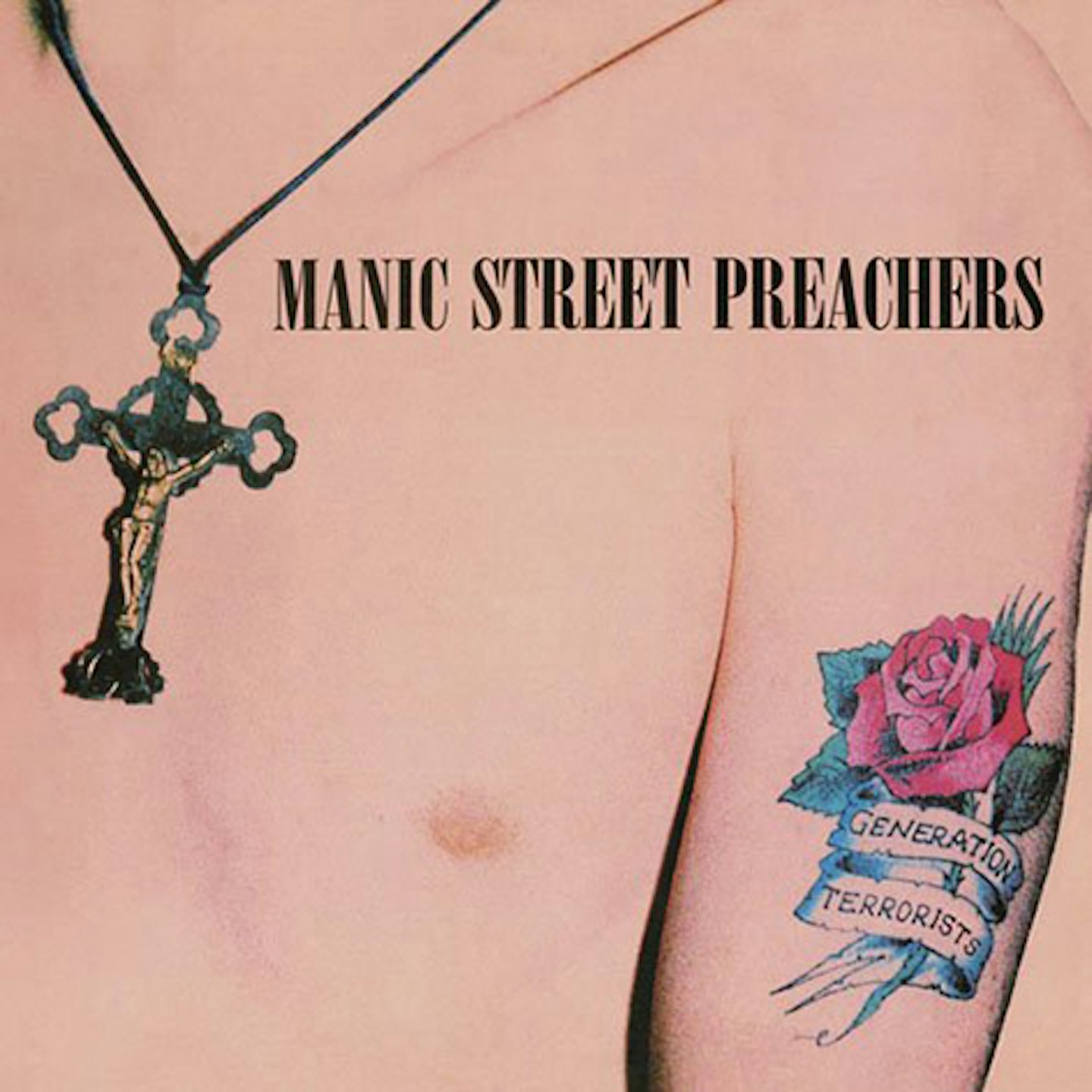 Self-ordained to be a 16 million-selling one-off gamechanger, the mythic status accorded in advance to the Manics' debut guaranteed it could never possibly deliver. Yet especially now, far from the hubbub of the era's contentious rhetoric, Generation Terrorists feels surprisingly robust. Steve Brown's steroidal arena rock production, programmed drums et al, is the perfect conduit for scrawny punk hissy fits like Repeat, while he believed in his young charges sufficiently to nurture their elegiac gene, revealed to timeless effect with Motorcycle Emptiness. Overlong, but even the excess baggage is necessary in building a complete profile of these beautiful and damned provocateurs.
4.
Journal For Plague Lovers
Columbia, 2009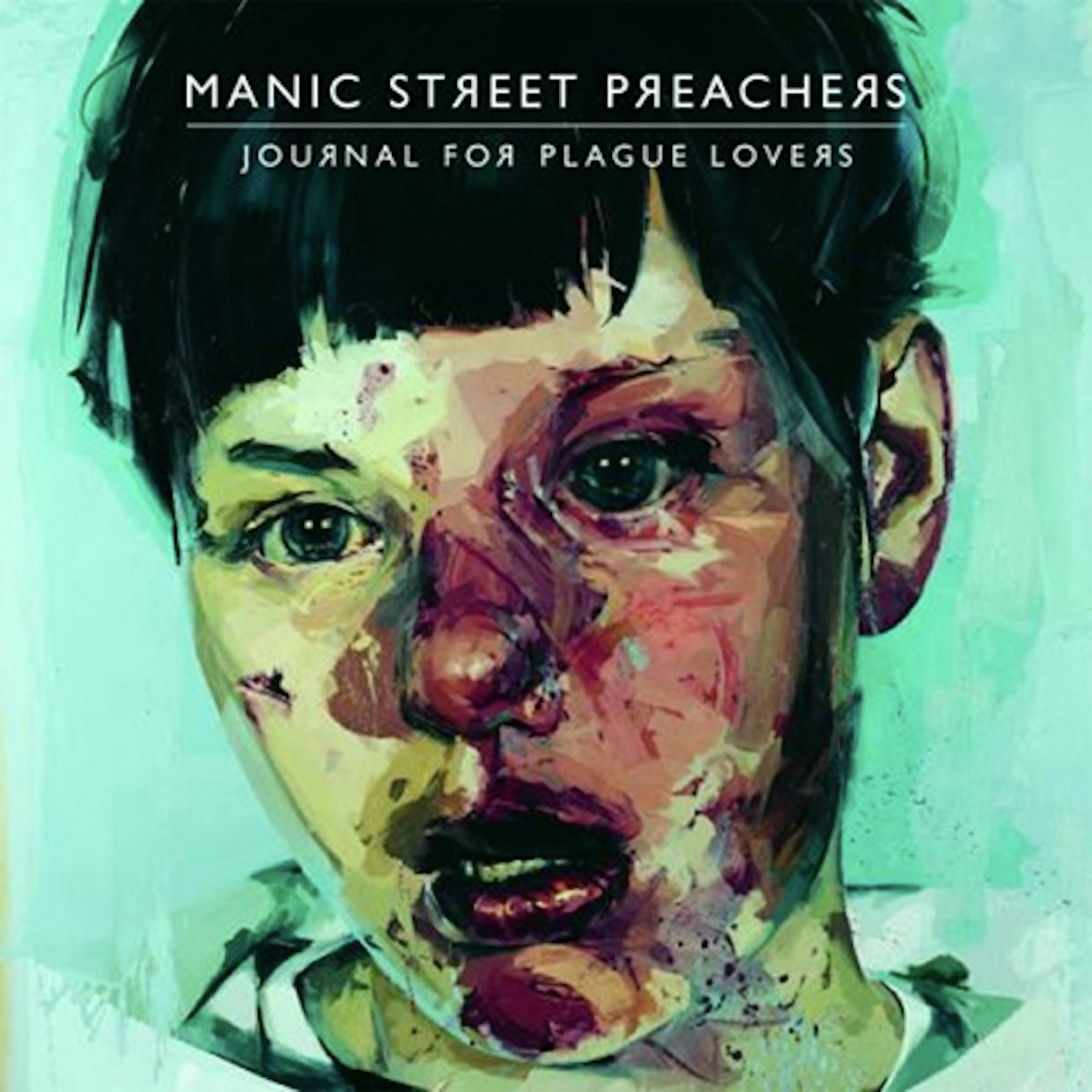 Post-millennium blues duly dispelled by 2007's Send Away The Tigers' heartland retreat, the Manics felt sufficiently resolute to deal with the ideas Richey Edwards had presented them shortly before his exit. Reuniting with their friend brought heightened intensity, amplified by Steve Albini's verité recording ethic, and caustic powerage like nothing since The Holy Bible. But JFPL was no mere retread: the likes of Me And Stephen Hawking and Virginia State Epileptic Colony evinced humour, two oft-overlooked Richey qualities, while right to the final quavering vocal on William's Last Words, this powerful nuanced exercise was surely what he would have wanted.
3.
Futurology
Columbia, 2014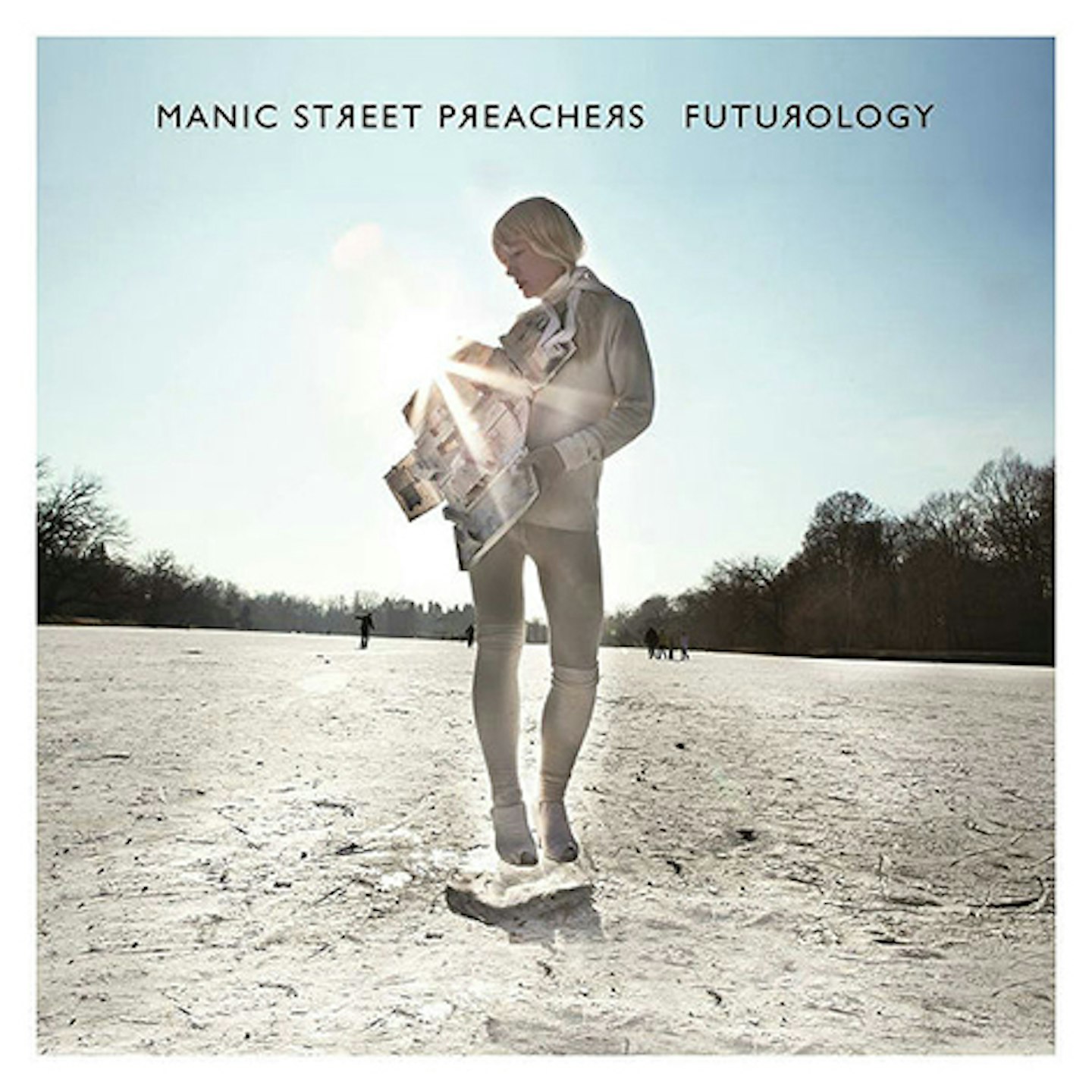 It's quite a feat for a band to effect a reinvention on its twelfth album, and not the least of Futurology's qualities is how unlike the Manic Street Preachers it often sounds. Essentially succeeding where 2004's Lifeblood failed, here was the European art-pop synthesis these admirers of Bowie and Simple Minds felt they owed to their fanboy selves, while amid the bleached modernist textures lay a pulsing heartbeat, thanks especially to Bradfield's deep-wrought emotional delivery inhabiting the songs' meticulous constructs and unerring melodies. Both evocative and unprecedented: a tantalising augury for what might yet come.
2.
Everything Must Go
Epic, 1996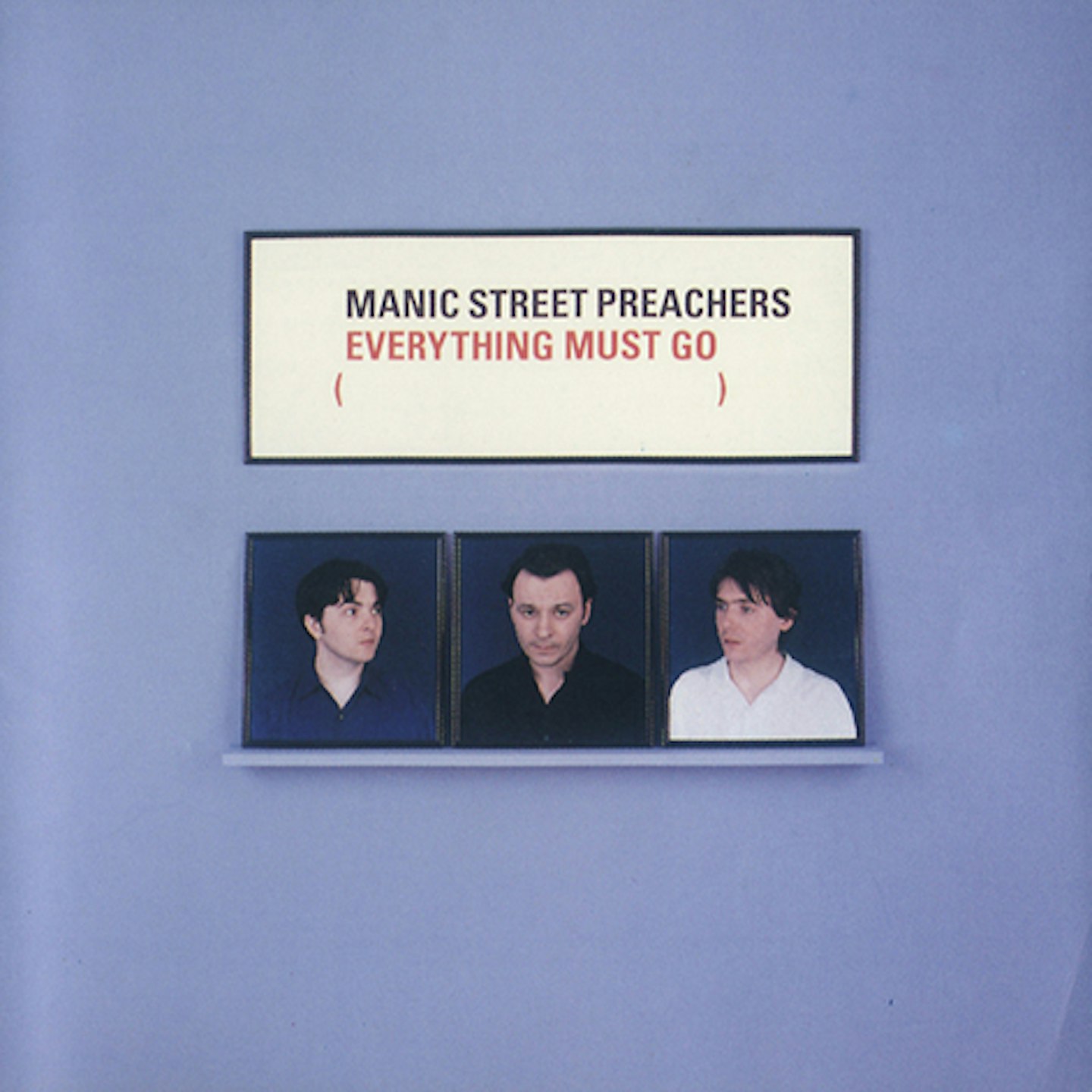 Released at the apex of Britpop, the Manics' fourth pulled the trick of superficially tuning into the era's nostalgic gratification while in reality pursuing a very different agenda. "What's the point in always looking back, when all you see is more and more junk," noted No Surface All Feeling. That song was one of five featuring lyrics by Richey Edwards, whose absence impelled a stylistic reconfiguration based around Nicky Wire's sparer lyrical style, honing melancholic, string-soaked songs of praise to the lost and alone, none greater than the working-class elegy A Design For Life. Populist yet dignified, Everything Must Go was a remarkable achievement, regardless of context.
1.
The Holy Bible
Epic, 1994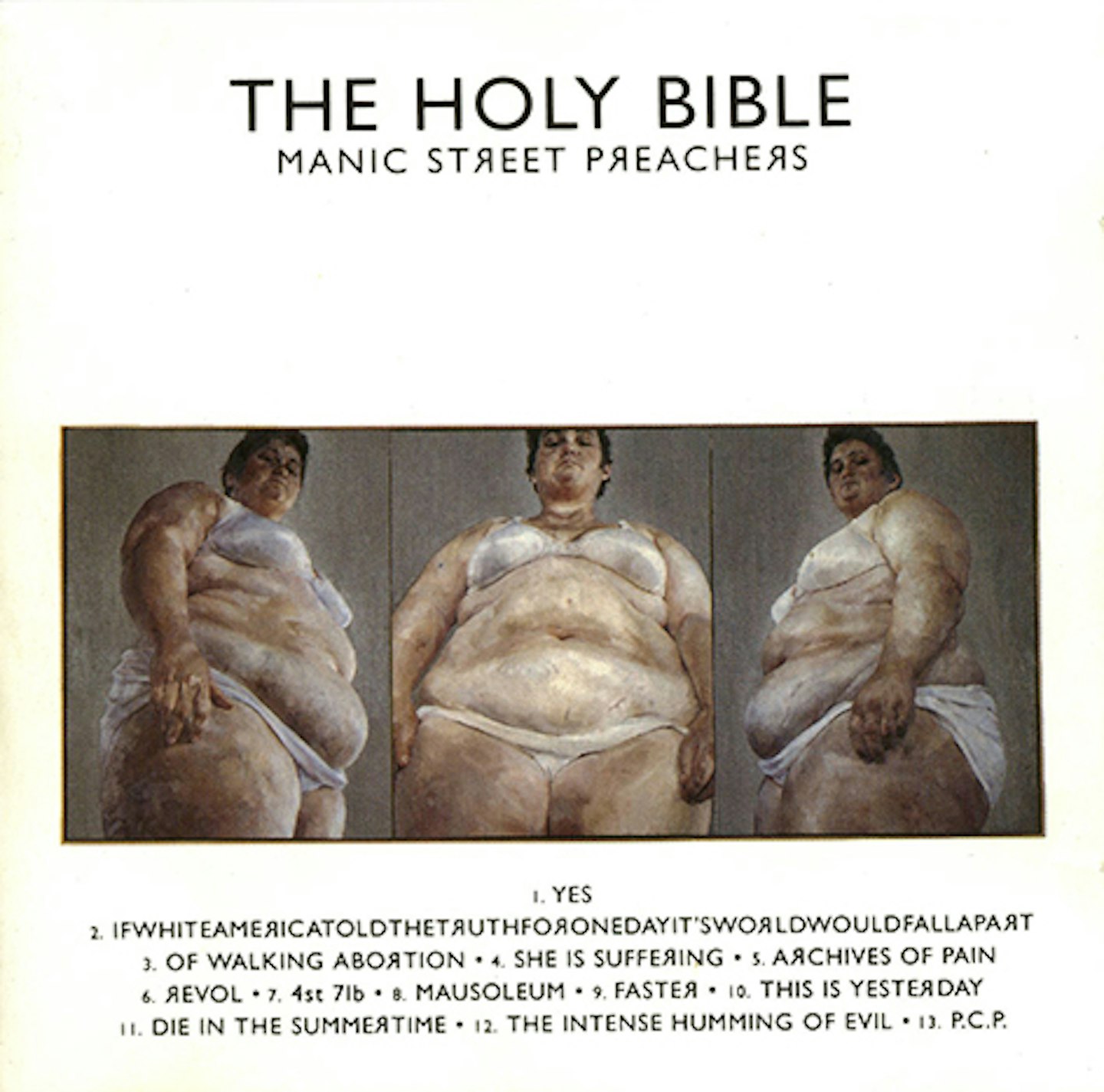 Subsequent events inevitably framed The Holy Bible as Richey Edwards' pre-ordained valedictory. Yet that reading conflicts with the euphoric mindset of its creation. Disdaining the expensive gloss applied to little avail on the preceding Gold Against The Soul, the Manics recorded cheaply in a Cardiff backstreet, the tiny studio a perfect conduit for the songs' astringent yet minutely detailed post-punk designs. While Edwards hyperventilated at humanity's callous instincts (Mausoleum; The Intense Humming Of Evil) and dissected his personal traumas in harrowing detail (4st 7lbs; Die In The Summertime), the music channelled a collective shedding of inhibitions. As Faster defiantly declared: "I know I believe in nothing but it is my nothing."