ON SEPTEMBER 21, 1991, Nirvana began their Nevermind North American tour at Toronto Opera House. The venue capacity was 980 and the band had a road crew of three. Two years and many million album sales later, the In Utero North American tour opened at Veterans Memorial Coliseum in Phoenix, to an audience of 15,000 and with the off-stage team now numbering 17. Kurt Cobain, Dave Grohl and Krist Novoselic had on-stage company too: Pat Smear, formerly of LA punk legends the Germs, was now full-time touring guitarist, plus cellist Lori Goldston. Meanwhile, amid fake trees and the state-of-the-art lightshow stood two life-size anatomical models with angel wings, like a pair of dream sentinels.
"When Courtney Love turned up it affected things. It was stressful for Kurt…" Inside the making of Nirvana's In Utero.
"We were trying to be professional," Novoselic recalls, speaking in the latest edition of MOJO. "So we put on a show for people: an acoustic section, an amazing stage set. It was all about being a world class band." The 1993/94 In Utero tours of North America and Europe saw Nirvana – hitherto an occasionally erratic live act – accept the challenge of playing massive arenas and delivering consistency on a nightly basis across four months. Proof of how successful they were emerges in a significant new live document: two entire shows from late 1993 and early 1994, the latter in their home city of Seattle, are being released on a 30th anniversary edition of In Utero, the final Nirvana album. These unheard soundboard digital recordings, "source separated and reconstructed" by producer Jack Endino, attest to both the band's ensemble power and Cobain's uncanny ability to transmute inner pain into cathartic performance.
Inside Nirvana's Last Ever UK Show: "The band was fractured in more than a few ways… it was touch and go"
"The shows rock," says Novoselic. "They need to be heard. Now with the AI, you can take a stereo mix and then break it down into a multitrack. So you can get really good mixes. They sound raw. And you get Kurt up there who's just carrying the show. Amazing." That same combination of pure artistic instinct and work ethic defined the original album itself, which is now remastered by Bob Weston, engineer Steve Albini's assistant during the 12-day recording session in February 1993. Various deluxe box formats offer ancillary baubles like replica backstage passes, a 3-D mobile of the cover art's angel, and a removable acrylic panel of said art complete with display stand. "You know, people love that tactile stuff," Novoselic chuckles. "It's like reading MOJO, right? With your fingers on the page."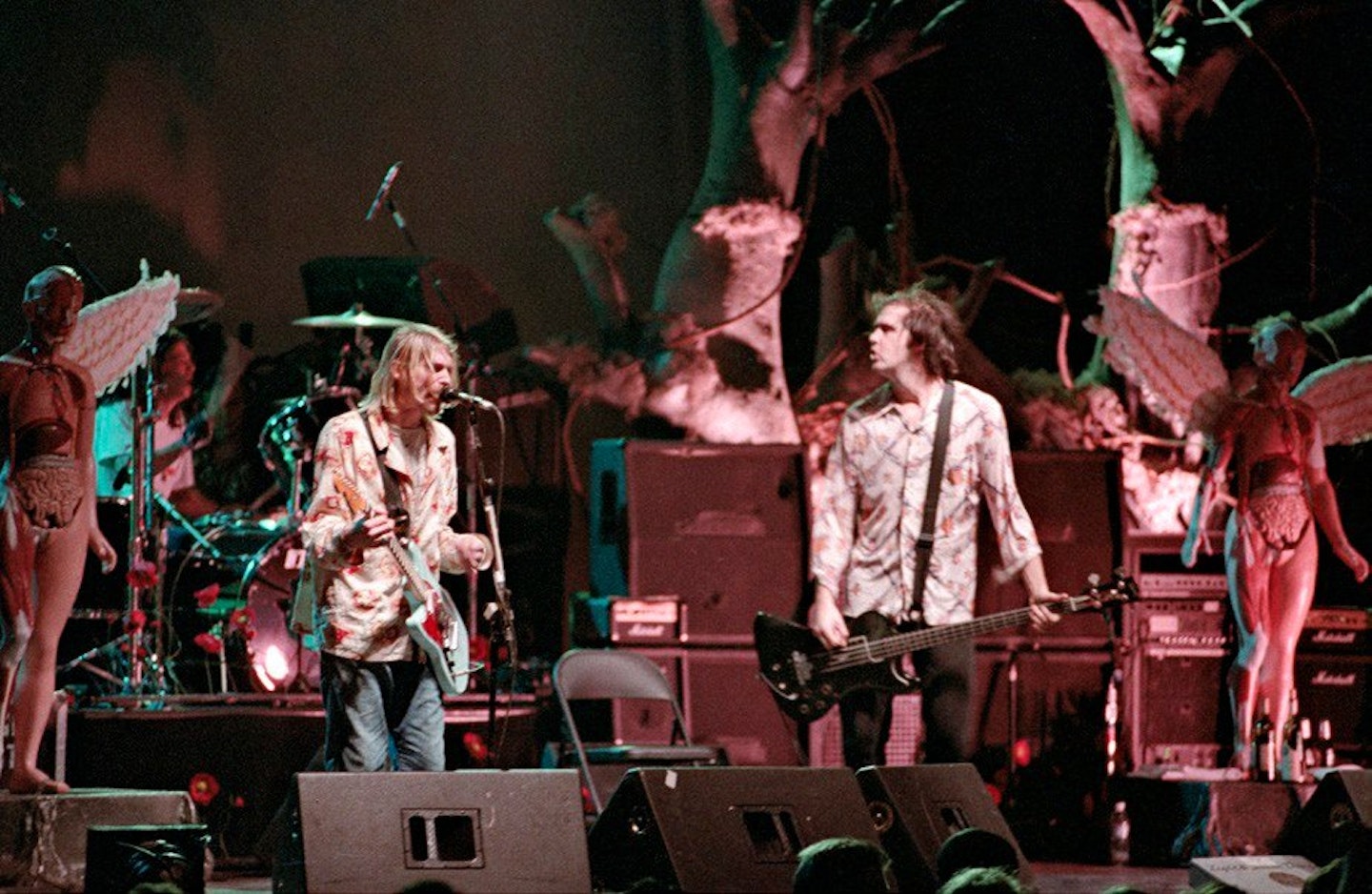 The bassist professes amazement that Nirvana remain "as strong as ever, if not stronger", but knows the reason for the band's enduring cultural presence isn't anniversary reissues or Urban Outfitters T-shirts. "It's Kurt – he had this charisma, this intensity that was, and still is, compelling to people. And then he had the knack for melody. Something came from deep inside."
"I think I'm going to puke…" Kurt Cobain's Last Photo Session
Novoselic laughs when MOJO suggests the possibility of an ABBA Voyage-esque 'Nirvanatar 'show – "You never know! I'll say 'no way', then it's like, 'How much?? When do we start?!'" – but looks forward to further reunions with Grohl, Smear and guest vocalists, as first occasioned in 2012 with Paul McCartney filling Kurt Cobain's shoes.
"I'm always hoping for that," he says. "There was a time where I thought I'd never play those songs again. We had a conversation – 'Let's do it, but not overdo it.' So yeah, when it's the right moment."
In Utero: 30th Anniversary deluxe editions are on sale 27 October
Nirvana Come As You Are 1987-1994 is on sale now. More info and to order a copy HERE.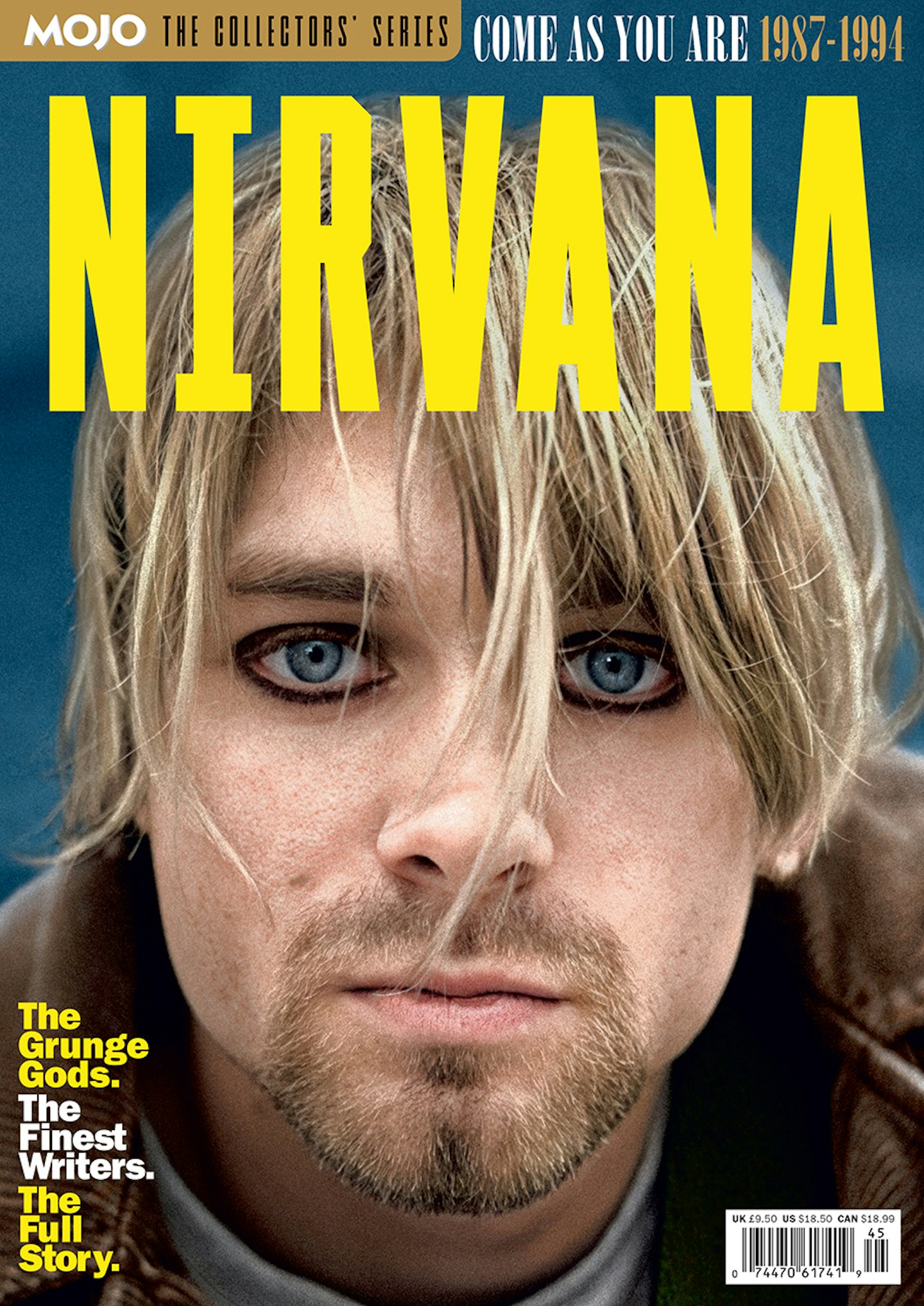 Pictures: Anton Corbijn/Kelly A Swift