Drummer Nick Mason once described Pink Floyd as "the last of the gifted amateurs". To a generation that went pop with The Beatles, they're archetypal muso pioneers who elevated rock into a refined late 20th century art form. Today, they're more likely regarded as the mature listener's Radiohead. There's merit in all three perspectives.
But first impressions stick hard, and for some Floyd remain the first and last of the great European psychedelic acts – house band at UFO in '67, and the inspiration for numerous Kraut- and space-rockers. And 
for a band that prided itself in anti-star anonymity, the original Floyd frontman Syd Barrett was a poster-boy for acid rock and, later, a textbook freak-scene casualty. His traumatic breakdown was both the breaking and the making of Pink Floyd, his subsequent alienated state the inspiration for so much of the band's later and greatest works.
Barrett's departure, after just one album, robbed the Floyd of its star and songwriter. With his replacement, Cambridge pal David Gilmour, joining fellow Cantabrigian Roger Waters (bass), Rick Wright (keyboards) and Mason, the group won a reputation as a technologically advanced concert attraction, though it wasn't until 1971's Meddle that they hit on the sophisticated, melodic style that became their trademark.
1973's The Dark Side Of The Moon captured this and the group's abiding themes perfectly. It launched Pink Floyd into superstar territory, and that's where they stayed, even seeing off punk rock with 1979's antagonistic The Wall. By now, Waters was running the show, prompting tensions that saw band-members concentrate on solo projects after 1983's The Final Cut. Regrouping as a trio without Waters for 1987's _A Momentary Lapse Of Reason_and 1994's The Division Bell, the classic quartet reunited for the Live 8 concert in 2005, though Wright's death in 2008 means there'll be no full-scale repeat. Remember them this way...
10.
Pulse
EMI, 1995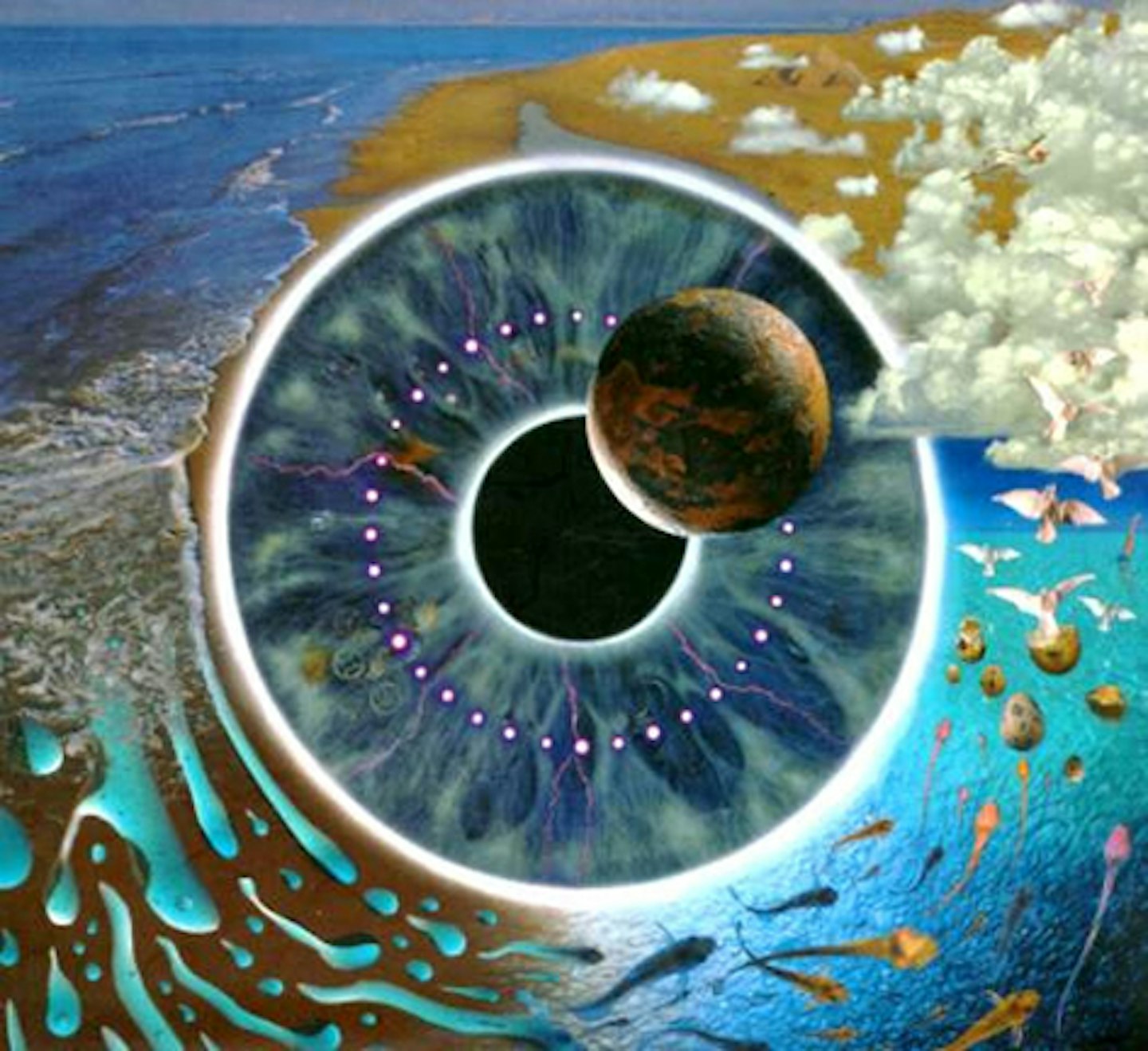 9.
Relics
EMI STARLINE, 1971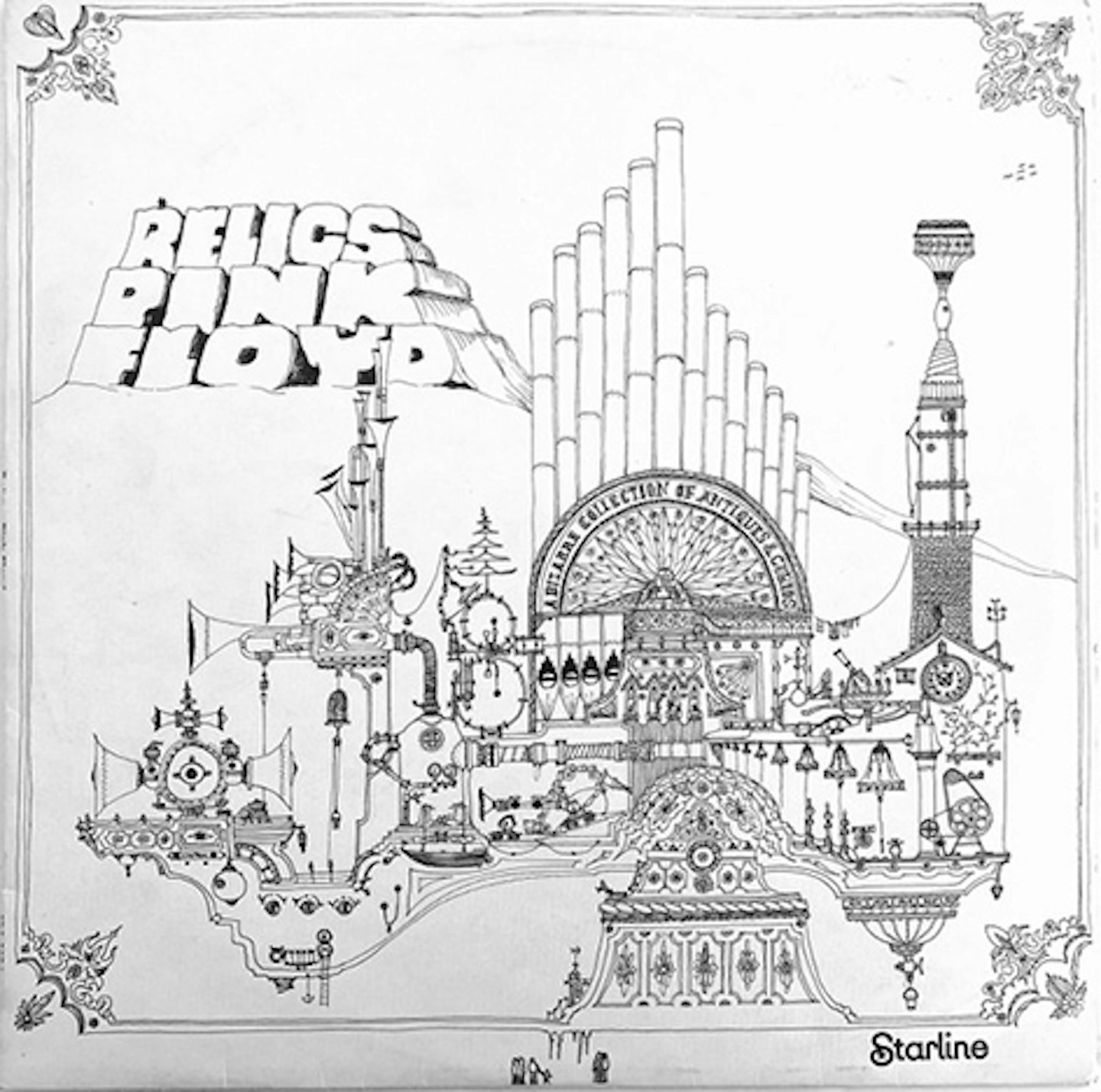 Originally a cash-in budget-price introduction to Pink Floyd, partially ruined by 'reprocessed stereo' sound, Relics is now – in the absence of the far more complete The Early Singles – the first port of call for the band's early 45s. Sharing little with the artfully considered Floyd of the mid '70s, Arnold Layne and 
especially See Emily Play are mini-masterpieces of eccentric pop-psych inspiration. Leaving aside a few stray selections from the first two albums, Relics also selects three songs from the soundtrack LP More (notably Gilmour's piledriving The Nile Song), includes three late '60s B-sides and premieres a Waters original, Biding My Time.
8.
A Saucerful Of Secrets
HARVEST, 1969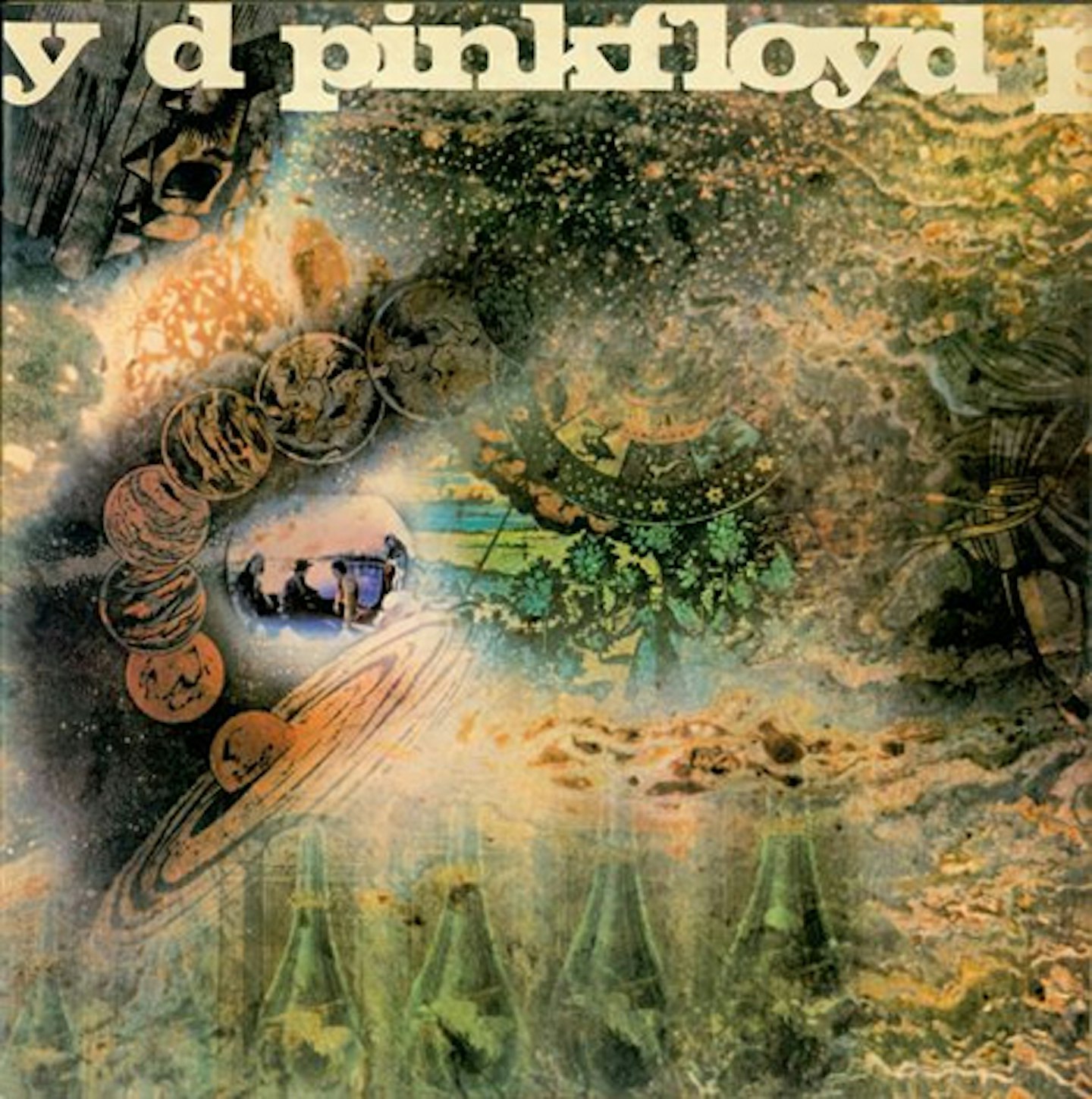 Floyd's second album, and the first with David Gilmour, finds them inching their way beyond Barrett-style psychedelia towards an uncertain future. More rock than pop, it again picks up the interstellar theme (something Waters denies) with the dronal riff-rock of Let There Be More Light and Waters' own Set 
The Controls For The Heart Of The Sun. Surely the band's most democratic studio set, A Saucerful… finds room for Rick Wright's Syd-shaded Remember A Day and See-Saw; the epic, three-movement title track, meticulously mapped out by ex-architectural students Waters and Nick Mason; while Barrett makes 
a valedictory cameo on the fragmented and surreal Jugband Blues.
7.
Ummagumma
HARVEST, 1969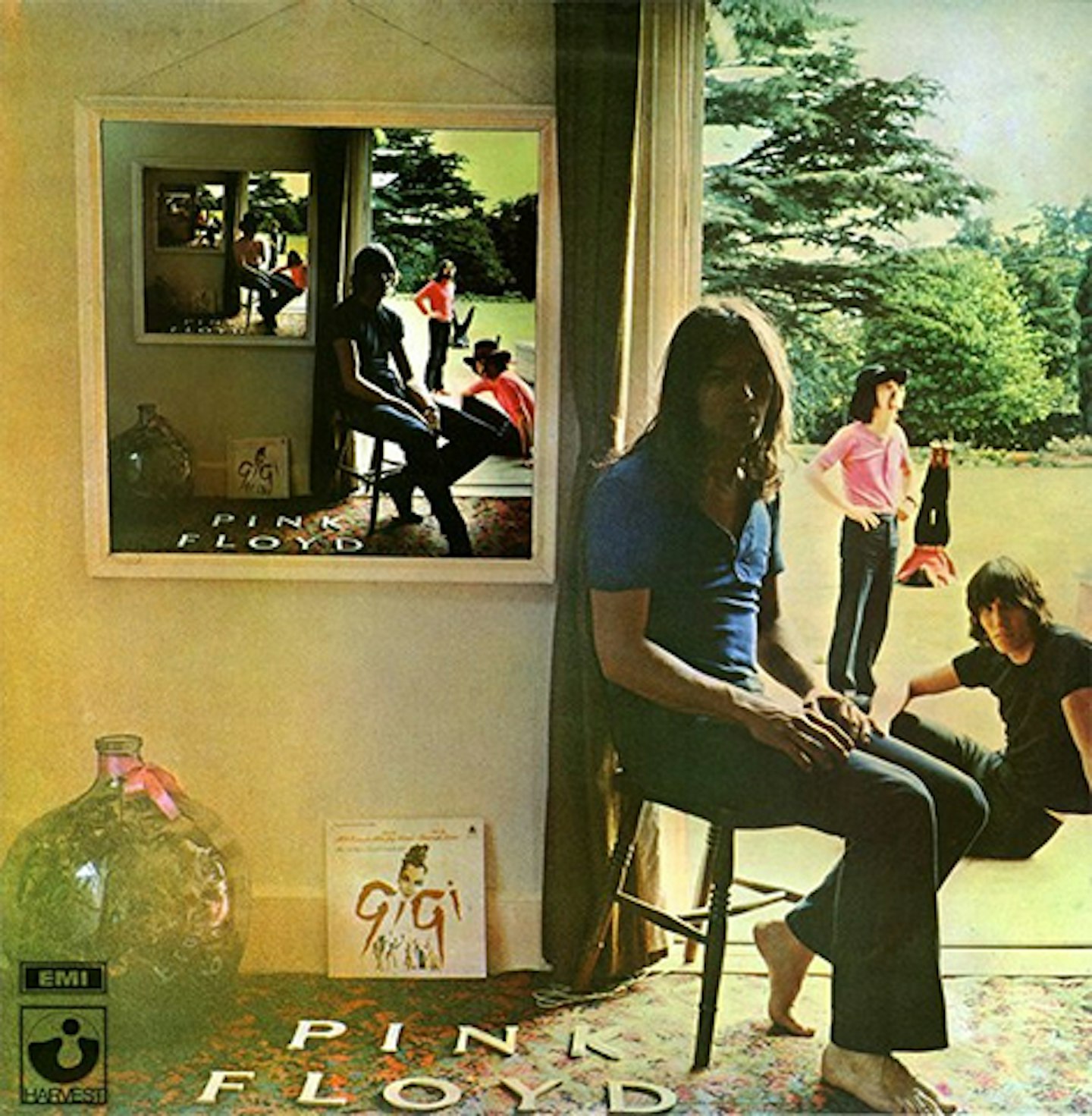 Two sides of this double album were a revelation; the remaining two an indulgence. Live, late-'60s Floyd had become a formidable post-psychedelia force, the loss of Barrett erased by their rebirth as accomplished masters of cosmic rock constructs. The Piper… fave Astronomy Domine sounds even more otherworldly here, while nightmarish drone-rock yellathon Careful With That Axe, Eugene no doubt gave Hawkwind a few ideas. A pity, then, that the stunning concert material was diluted by a second disc where each member was given half a side to parade his individual talents. It might have fed a few egos, but fans were left hungry for the return of the collective Pink Floyd consciousness and all that entailed.
6.
Animals
HARVEST, 1977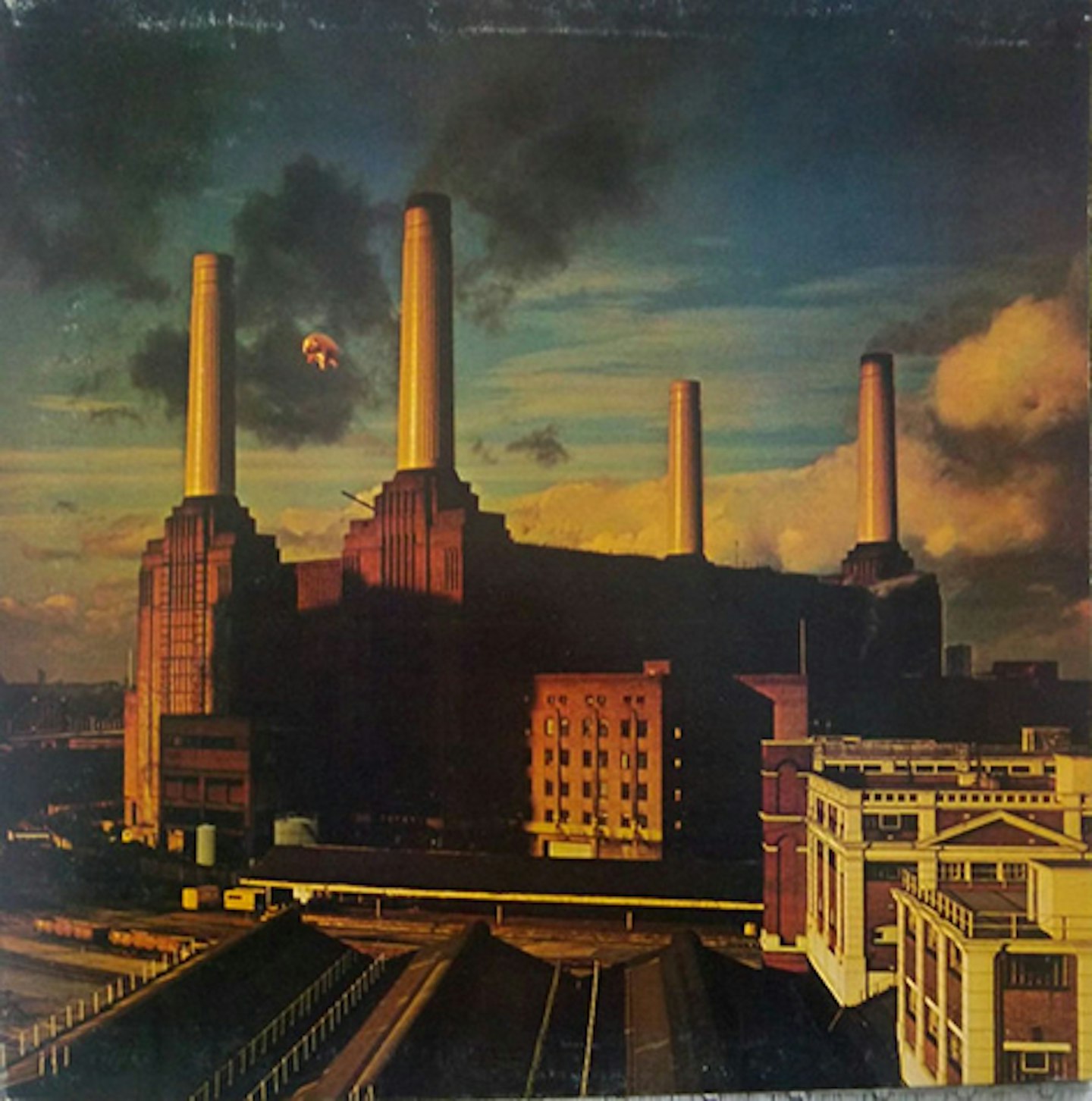 With each success, Pink Floyd – or, more accurately, lyricist/driving force Roger Waters – grew increasingly disillusioned, and never more so than on this tough, attack-minded set. The recent emergence of punk, which threatened to undermine everything the band stood for – Johnny Rotten's customised 'I Hate Pink Floyd' T-shirt said it all – only served to intensify Waters's bleak, Orwellian world view. Handbag-wielding moralist Mary Whitehouse is clearly the target on Pigs ("You got to stem the evil tide, keep it all on the inside"), while the agitated drone-rock of Sheep chides the passivity of the masses, and Dogs – "And you believe at heart that everyone's a killer" – expresses the misanthropic tone more generally.
5.
The Wall
HARVEST, 1979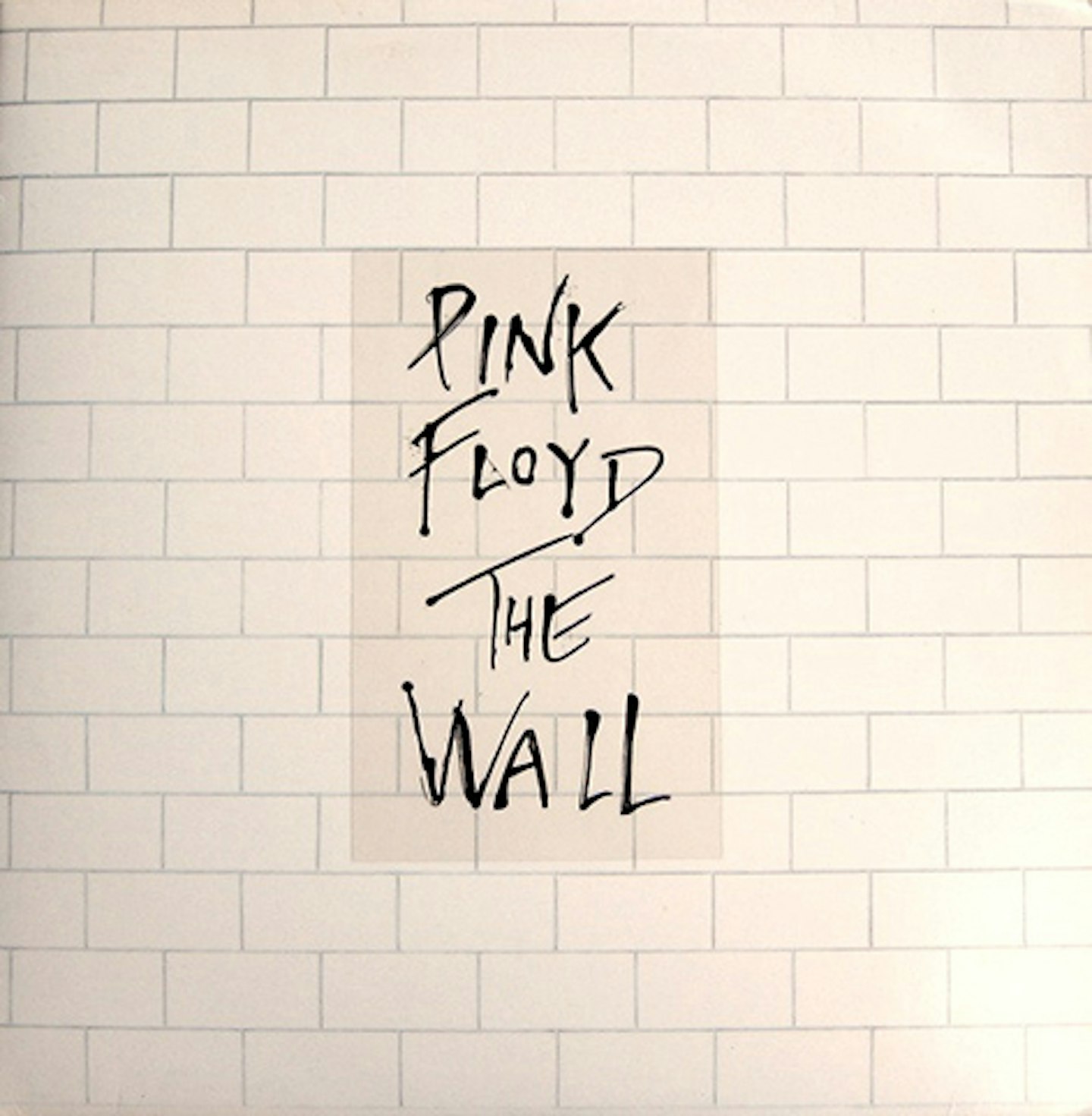 Widely regarded as Waters's masterwork, a view reinforced by the later big-screen version, The Wall wraps up all the Floyd's prevailing themes and presents them storybook style. From the cruelties of war and childhood to alienation, manipulation and the chasm between band and audience, it's all here in one big Gerald Scarfe-designed metaphor. With Waters calling the shots, and Rick Wright falling through the band's internal cracks, it's Gilmour who delivers the most Floydian cut, Comfortably Numb. But with a Number 1 single – Another Brick In The Wall, Part 2 – and producer Bob Ezrin supervising the orchestrations, this radical departure won a new generation of admirers.
4.
Meddle
HARVEST, 1971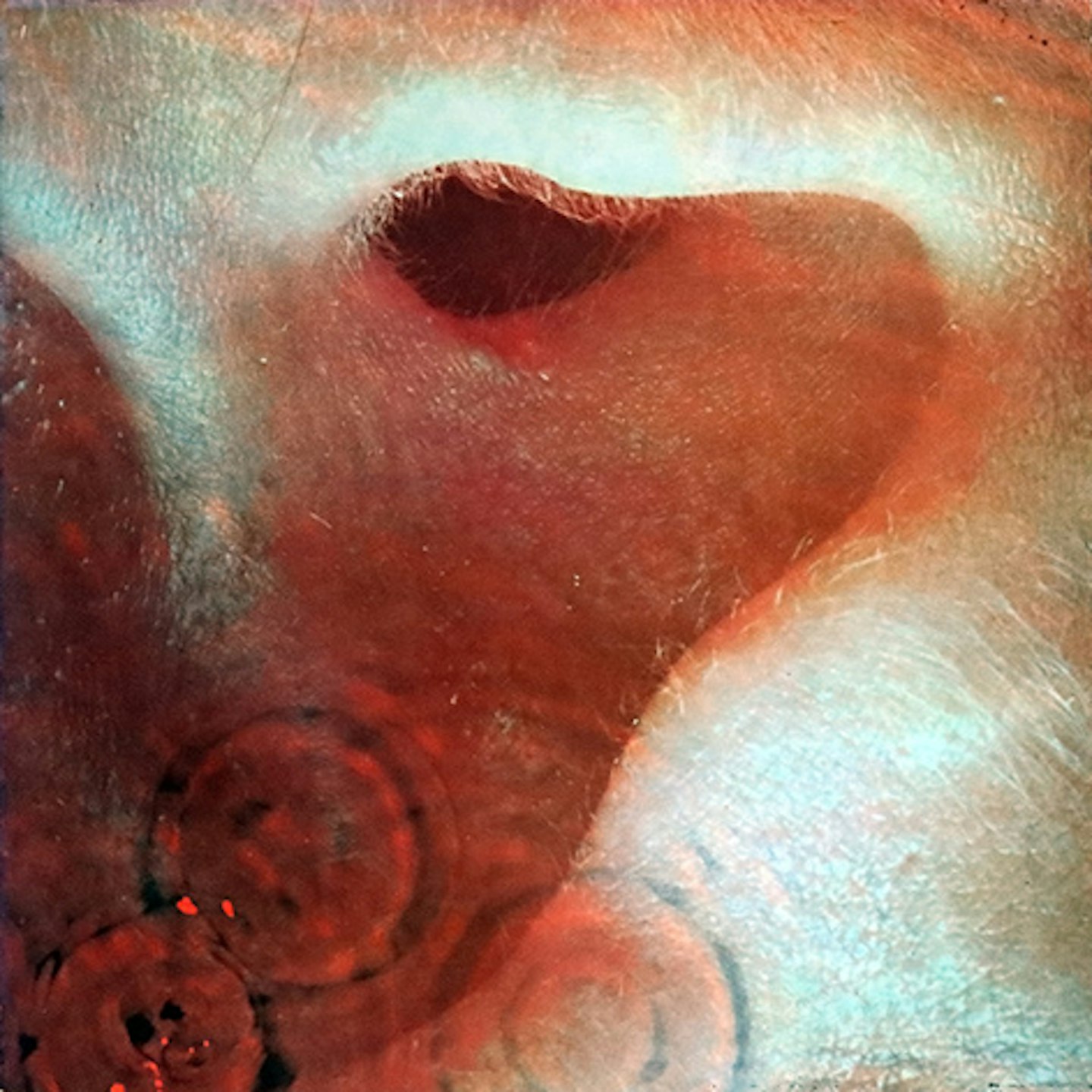 After the grand folly of Atom Heart Mother, the Floyd reined in their orchestral ambitions, relying instead on creating textured work using their own instruments. The result was Echoes, a masterful, side-long piece that propelled the mysticism of late-'60s Hendrix and Donovan into new realms of sonic sophistication. It was a significant breakthrough – blissful yet melancholic, intricate yet melodic – and remains a peak in the band's career. But the panache couldn't be sustained across two sides. Opener One Of These Days was a dynamic drone-rock chiller, but featuring Steve Marriott's dog as vocalist on Seamus only confirmed the band's desire to resist album-length greatness.
3.
Wish You Were Here
HARVEST, 1975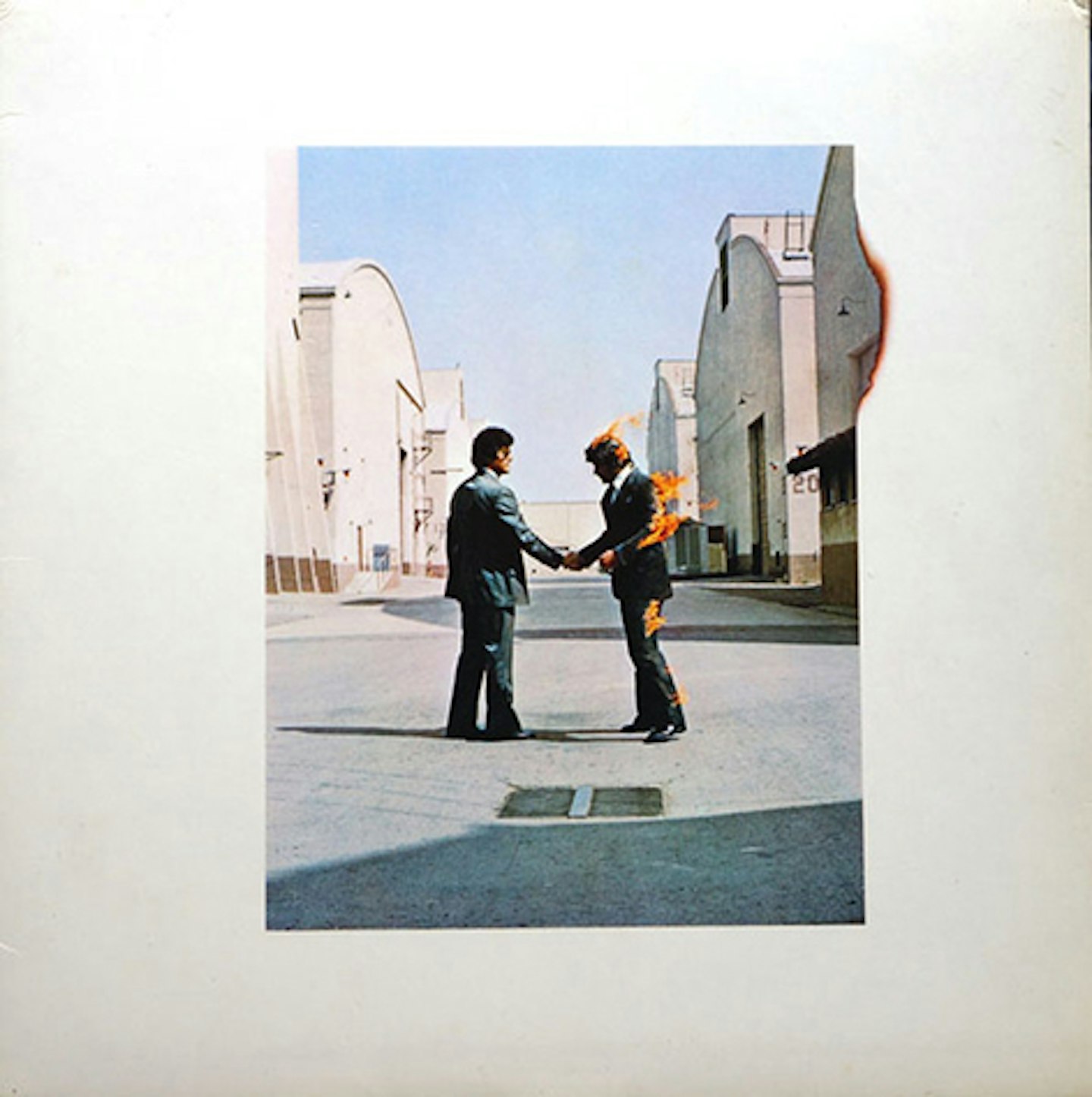 Having considered an album of sounds made with household instruments, Floyd debuted three songs in concert in November 1974. That just one of these, Shine On You Crazy Diamond, made it onto this hugely anticipated set testifies to the creative uncertainty prompted by the enormous success of The Dark Side Of The Moon. While that had explored madness in a general sense, Shine On… ("you painter, you piper, you prisoner") purposefully invoked Syd Barrett, a choice made all the more acute when their 'crazy diamond' ex-bandmate spontaneously appeared at the sessions. Elsewhere, Waters rages at the music biz, his bile tempered on the title track by Gilmour's classy melodicism.
2.
Piper At The Gates Of Dawn
EMI COLUMBIA, 1967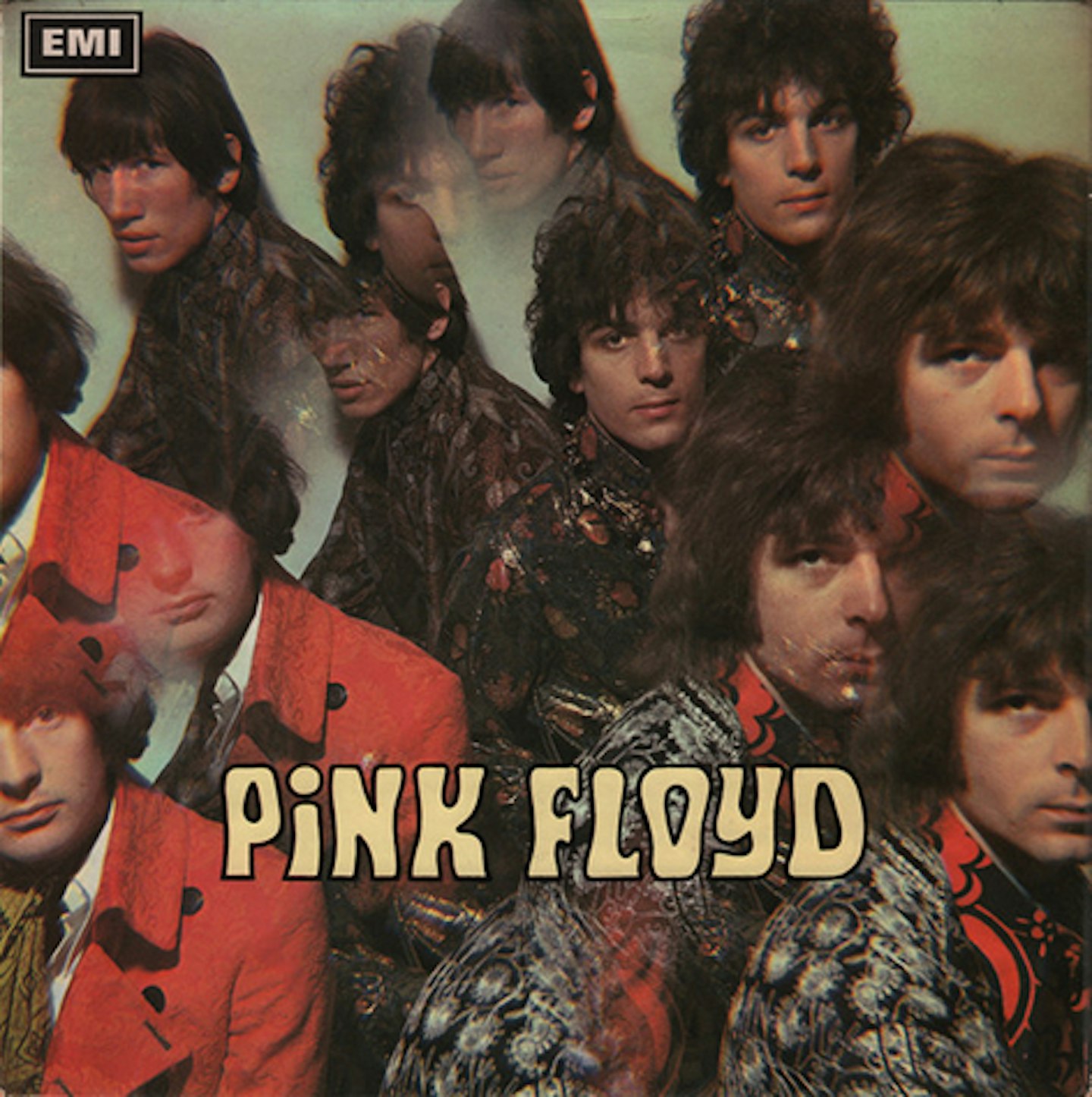 In many regards, this is the anti-The Dark Side, a wide-eyed Summer of Love leap into psychedelic abandon with barely a hint of progressive polish, let alone thematic rigour. But, propelled by the songwriting and fantastical imagination of Syd Barrett, Piper… has its own internal logic, balancing electrifying, state-of-the-art improvisations (Interstellar Overdrive; Pow R. Toc H.) with troubadour trip-outs back to childhood (The Gnome; Bike), mediaeval times (Matilda Mother) and countryside (The Scarecrow). Barrett's perfectly enunciated Englishness and jutting Telecaster rhythms prevail, as Rick Wright's Phantom Of The Opera Farfisa runs provide a gothic sideshow.
1.
The Dark Side Of The Moon
HARVEST, 1972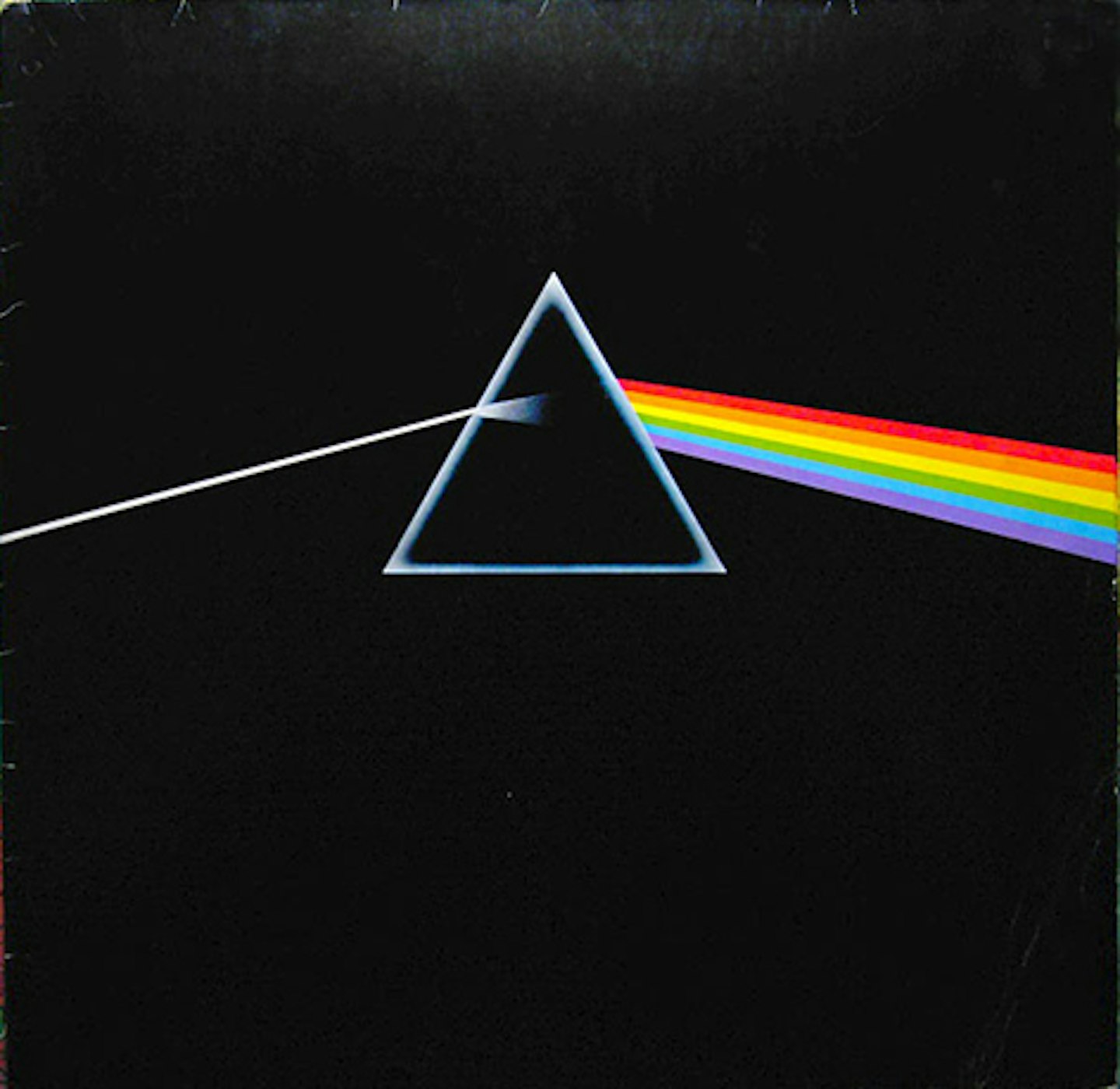 While rightly regarded as a peak of prog rock invention, The Dark Side… also owed a little to the Stones' Exile… (the soulful backing vocals) and Bowie's Ziggy Stardust (wrapping loosely related material into a concept). The result was a record that defined the decade, that became more famous than the band themselves, and an enduring rock classic that still sounds as crisp and relevant as it did 40 years ago. Waters would never again write so elegantly about madness and alienation, while the band, now with Gilmour vocally to the fore, were never more balanced. And with no dud in sight, audiophile-friendly production and a rousing, meaningful finale, The Dark Side… more than justifies its reputation.
READ: Pink Floyd, The Dark Side Of the Moon And The Wizard Of Oz: The True Story
Picture: Roger Tillberg/Alamy