Oumou Sangaré – Mogoya
The queen of Wassoulou soul has got a (slightly) brand new bag.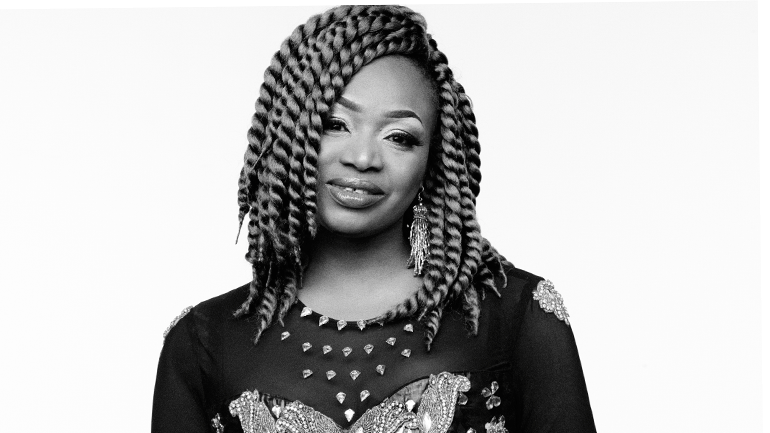 In the 1980s, African acts would turn up to record their international albums lugging the synthesizers and drum machines they used for home crowds. Ever so subtly, they'd be disabused of the notion that Europe and North America were looking for a new Peter Gabriel or Sting. "If you want to sell anything," their labels would advise, "you've got to sound more like you." The best, and Mali's Oumou Sangaré is one of the very best, would find a way to sound rootsy while avoiding the demands of a section of their new fanbase to stick to what their grandparents did: who cares if Hammond, electric bass or Spanish guitar aren't strictly part of your tradition, call Pee Wee Ellis and Nitin Sawhney, let's see if anybody complains. The results, naturally, were impressive.
In the eight years since Sangaré's fourth album, Seya, a lot has changed, and with the carrot of significant sales no longer dangling in front of them, the talent can turn to the accountants and say: "Sod it, I'm going to do exactly what I want." Or, as she puts it, somewhat disingenuously: "I've been totally in the tradition for years, so to have a look around elsewhere was a total pleasure."
"Who cares if Hammond, electric bass or Spanish guitar aren't strictly part of your tradition?"
Two years ago World Circuit, Sangaré's former label, released Mbongwana Star's debut; this year Real World issued Les Amazones D'Afrique – two labels with histories of breaking traditional-sounding acts now delivering raucous, electronic blasts of African punk.
"Authenticity" be damned. And it is right at this very moment that Sangaré decided to change her tune and to team up with a French label whose most notable successes have come pairing a Malian kora player and a French cellist.
Fortunately, you have to work a little to detect the changes her music has undergone. the songs remain the same: the feminist who made her name with declarations of disenchantment about the way women were marginalised in Mali – the property of men who could buy them for a handful of nuts – remains focused on the resilience and courage of African women.
Musically, the key track here may be Kamelemba, with keyboard washes beneath the hunter's harp, the kamele n'goni, and subtle phasing added. Tony Allen adds a terrific beat to Yere Faga; there's an almost McCartney-like melody from the bass on Mali Niale. Sangaré's backing singers, meanwhile, seem to be having the most fun.
Wisely not handing over the reins completely to the makeover crew, the new Sangaré is not so very different from the old one – and when you have a voice like hers, it really doesn't make a lot of difference what knobs are being twiddled in the studio. Sangaré rocks in her own way, and nothing is ever going to change that.
Watch the video for Yere Faga here...