Wilco
Cousin
★★★★
DBPM.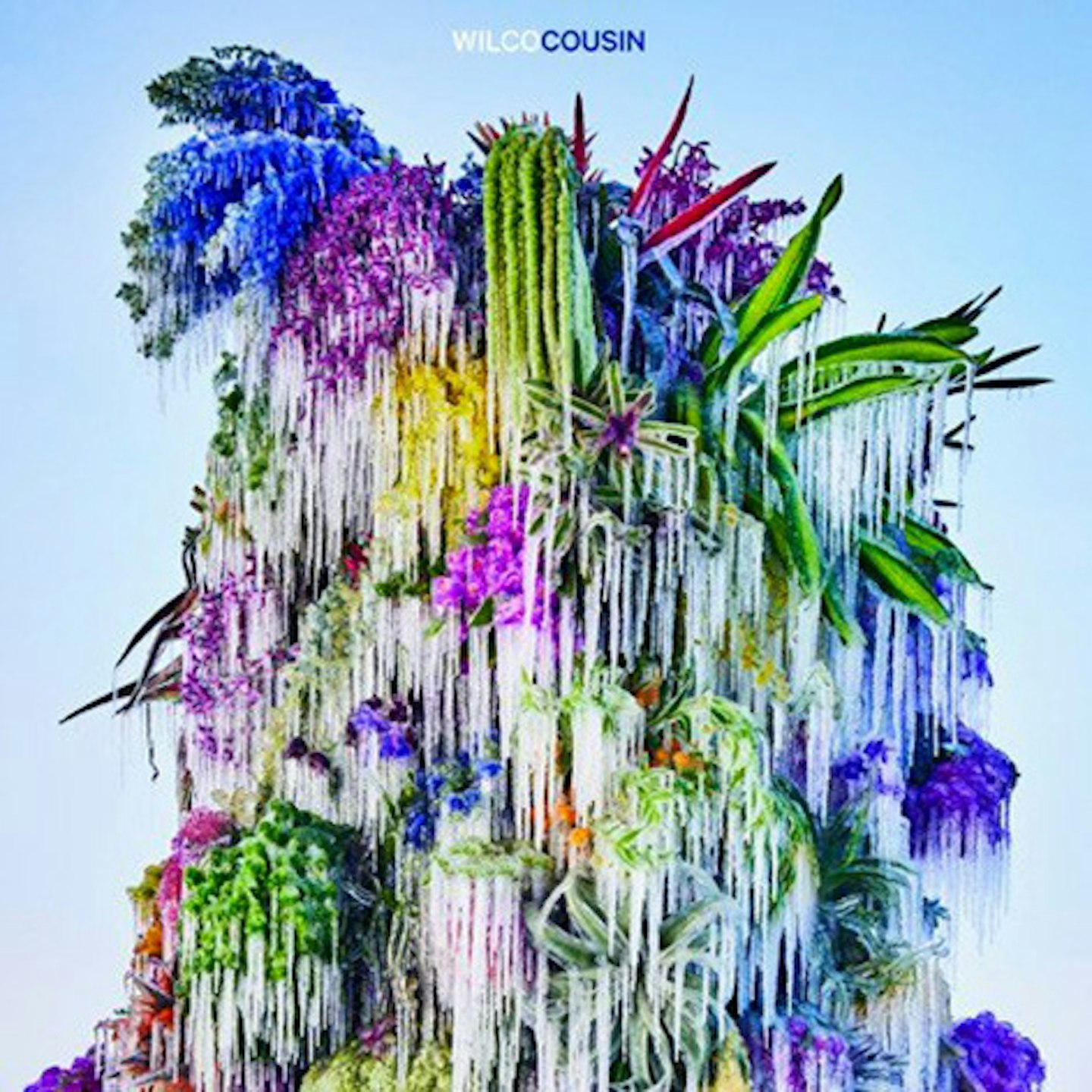 THERE WERE not, by current standards, many album reviews in the first issue of MOJO. Our late colleague David Cavanagh tackled Come On Feel The Lemonheads, Teenage Fanclub's Thirteen and Nirvana's In Utero, and called the latter's Scentless Apprentice, with unusual hyperbole, "arguably the most exciting shot of rock music of all time". Fourteen of the 24 reviews were reissues. "There are few advantages to being 54," wrote a guesting John Peel in a personal homage to rock'n'roll. "Perhaps the only one is that you are old enough to have had your life transformed by Elvis Presley."
Uncle Tupelo's Anodyne, released the same day in October 1993 as the Teenage Fanclub album, didn't make the cut. Elsewhere, reviews of the record often focused on an inherent contradiction. Anodyne was at once a thrilling assertion of a newish genre, alt-country, but at the same time deferential to a canon of the Stones, Neil Young, Gram Parsons. One of the band's two singer-songwriters, Jeff Tweedy, seemed to occasionally grapple with the weight of musical history, via a wry preoccupation with publishing credits. "Name me a song that everybody knows," he sang, "And I'll bet you it belongs to Acuff-Rose."
A few months later, Uncle Tupelo had split, and Tweedy had embarked on a new project – a band called Wilco that would consume much of his energies for the next 30 years. Over that time, Tweedy's work has constantly evolved, but the instinct to embrace useful dichotomies – to make music that simultaneously fits into a historic continuum, but stretches and subverts 'classic' rock – has remained strong; a value pertinent to MOJO's tastes too, even if we didn't review Uncle Tupelo the first time round.
The last Wilco album, 2022's Cruel Country, defied expectations by leaning into a genre Tweedy spent most of those three decades trying to extricate himself from. Mentioning 'Country' in the title felt like he was playing with rather than pandering to the small subset of fans who still preferred Uncle Tupelo; as ever with Wilco, the music was often more silvery and elusive than easily classifiable. Still, one thing Cruel Country shared with Anodyne was how it felt very much like a band live in a room, relatively unadorned.
"Wilco's an unpopular pop band..." Jeff Tweedy speaks to MOJO about Cousins, working with Cate Le Bon, The Bear, being "a big softie" and more.
Cruel Country was, as Tweedy tells MOJO, a post-lockdown album, predicated on the simple pleasures of playing together. Cousin, its swift follow-up, is a different kind of record – "Art-pop", reckons Tweedy. The thirteenth Wilco album is a meticulously layered studio confection, rich with experimental devils in the detail, that aligns closer to a Wilco lineage of 2019's Ode To Joy, 2004's A Ghost Is Born and, strikingly, 2002's Yankee Hotel Foxtrot. And for the first time since Sky Blue Sky in 2007, an outside producer has been brought into the band's Chicago Loft – Cate Le Bon, a Welsh solo artist and producer whose gift for rethinking orthodoxies has recently been employed by Devendra Banhart, John Grant and Kurt Vile.
Wilco have long been skilled at avoiding musical complacency themselves: besides Tweedy, embedded avant-gardists like drummer Glenn Kotche and the remarkable guitarist Nels Cline have seen to that. Nevertheless, Le Bon's impact on Cousin is akin to Jim O'Rourke's on Yankee Hotel Foxtrot – as a trusted interloper who can unlock new dimensions for this most reliable but restless of contemporary American bands.
Wilcolive in London reviewed: The enduring brilliance of Jeff Tweedy and co...
The weather systems of static, feedback and orchestrated guitar noise that underpin Infinite Surprise and Ten Dead aren't far removed from those running through Poor Places on YHF, if not quite so overtly tempestuous. But Le Bon brings new toys, too. The gorgeous Sunlight Ends is built on a sputtering drum machine, and the guitars and keyboards initially sound hesitant, rudimentary, brittle, only gradually consolidating into a more familiar Wilco wash as Cline's lap steel emerges in the last minute. Cousin itself is choppy and adjacent to new wave, though perhaps not entirely attributable to Le Bon's input; seasoned Wilco listeners may be reminded of 2015's You Satellite.
Also true to form, Tweedy's songs initially sound fragile but soon enough prove to be robust and resilient, whatever the setting. Soldier Child is more or less straightforward enough to have fitted on Cruel Country, while lead single Evicted resurfaces a love of George Harrison (2009's glossier You Never Know might be an antecedent). "It's too late to be unclear," Tweedy promises on Evicted, but clarity is not always easy to achieve.
The most rewarding clash on Cousin, it transpires, is between Le Bon's arch critical distance and Tweedy's open-heartedness. It's another one of those dichotomies Wilco are hardwired to exploit, which becomes integral to the album. They challenge themselves to sustain emotional engagement, even when the surrounding climate and aesthetic is forbidding.
If there's a theme to Cousin, it centres around the difficulties and rewards of making those connections in alienated environments. The title track's staccato pulse comes studded with conversational fragments at odds with one another, "When your red lines/Get crossed with mine". Communication breakdowns proliferate, before finding resolution on the closing Meant To Be. "If my words say what you meant to say/Doesn't that say we were meant to feel this way?" Tweedy sings, allowing himself the sort of sentimentality he and Le Bon have so rigorously policed for the previous 39 minutes. "There's this thread of authenticity that flows through everything [Wilco] do, whatever the genre, whatever the feel of the record," says Le Bon.
Contexts shift. Musicians and fans who were in their mid-twenties at the time of Wilco and MOJO's birth now find themselves in their mid-fifties and confronting a similar predicament to that of John Peel in MOJO 1. But, reassuringly, the very best artists find new ways to welcome change and stay true to themselves – to get their message across. That, perhaps, is the ultimate triumph of this clever, involving, vital addition to one of the strongest discographies of the last 30 years: Wilco endure.
Cousin is out September 29 on DBPM.
Read MOJO's verdict on this month's best new music in the latest issue, featuring Bob Dylan, Paul McCartney, Paul Weller, Kate Bush, Robert Plant, Dolly Parton and more. More info and to order a copy HERE!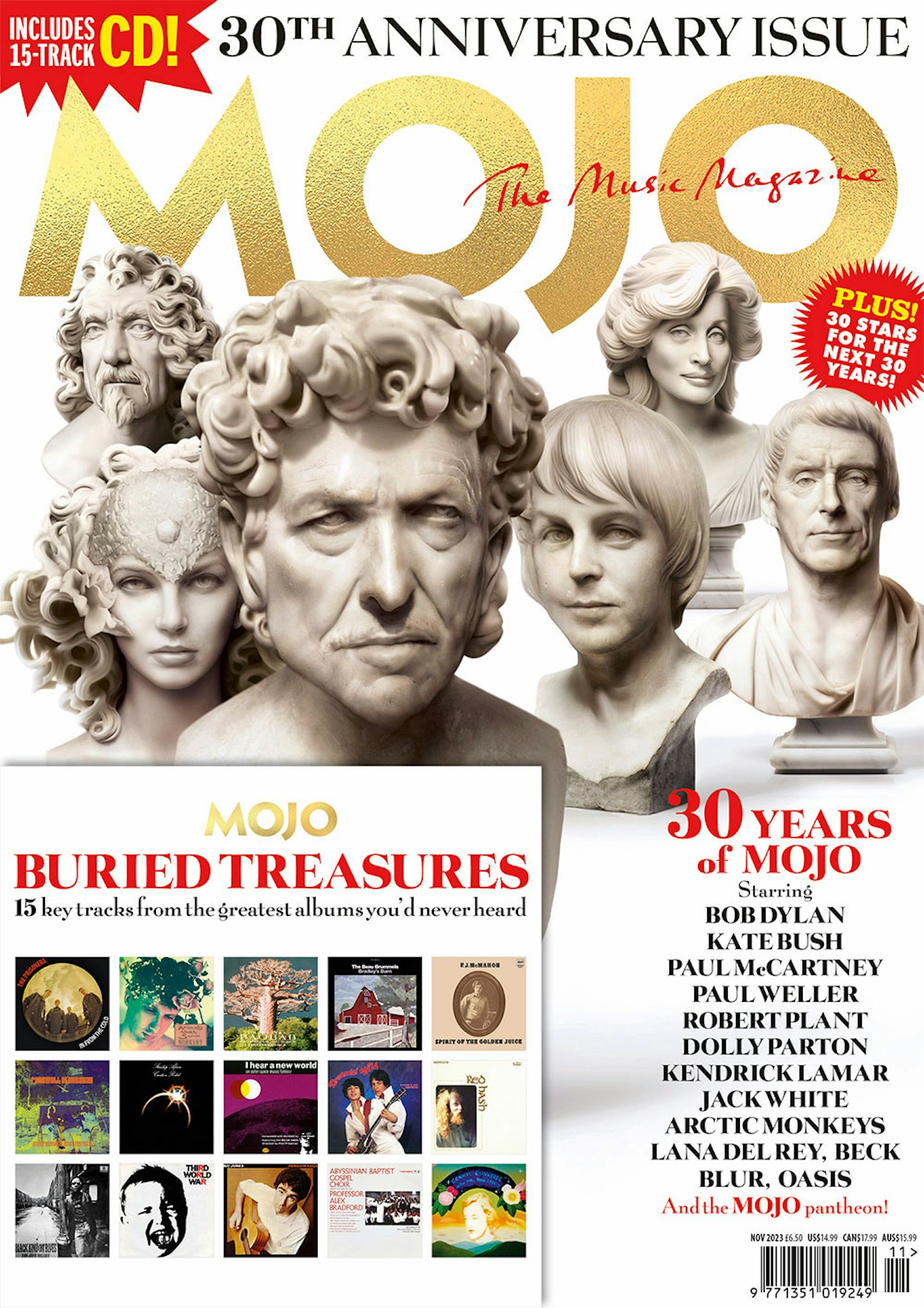 Picture: Peter Crosby