Released in 2020, Bob Dylan's Rough And Rowdy Ways presented Dylan at the absolute peak of his powers as a lyricist. From I Contain Multitudes' solemn testament to the depth of the human condition to the astonishing 17-minute album closer, Murder Most Foul, Dylan's first set of new songs in eight years showed that, at 79 years of age, his creative spark and ability to grow, dazzle and surprise as a writer was undimmed. Here, ace keysman Benmont Tench gives MOJO's Bob Mehr the inside track on the Tao of Dylan's 39th studio album…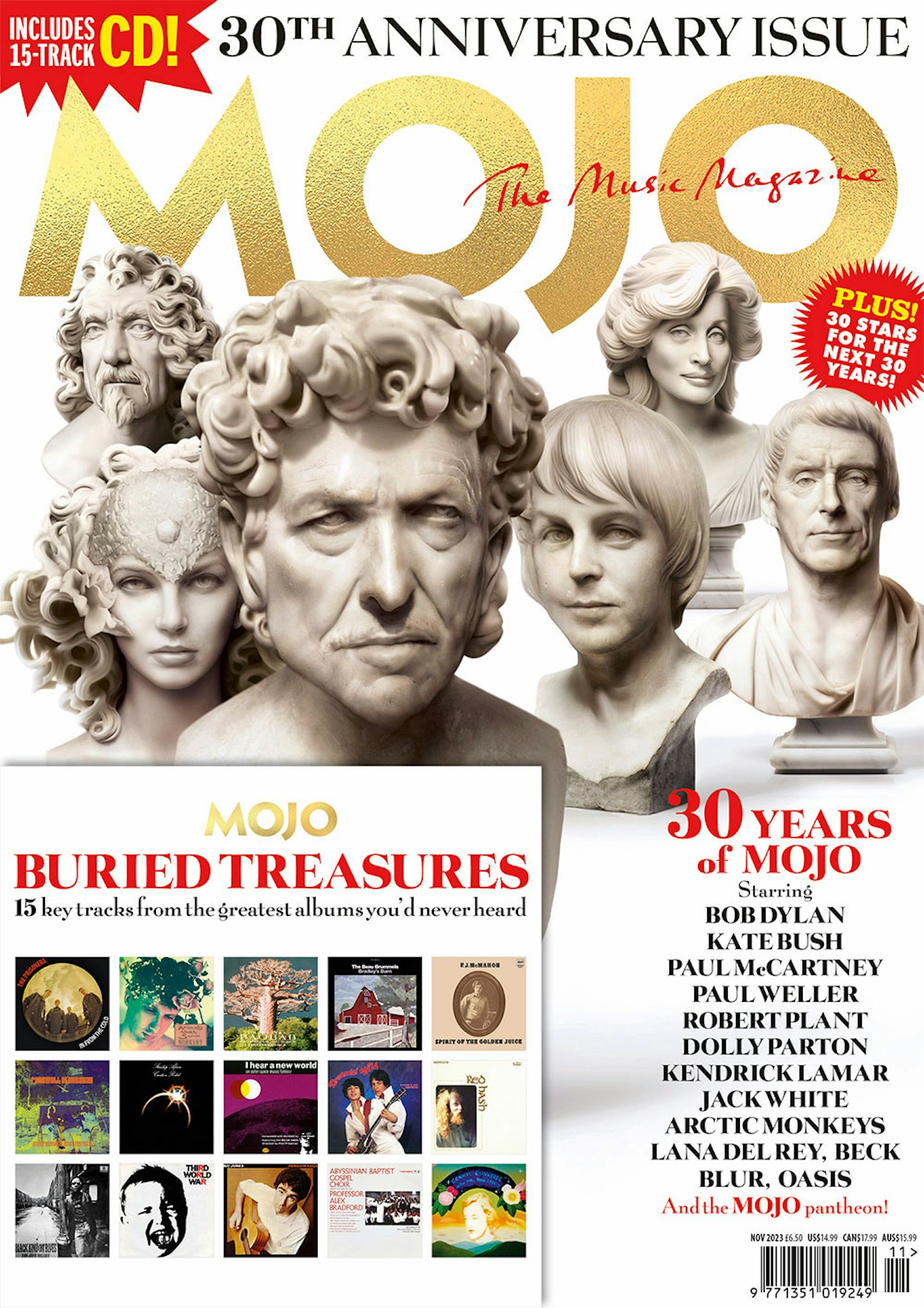 "OVER THE COURSE OF 40 years, I've been in the studio with Bob a few times. I worked on [1981's] Shot Of Love, worked a little on Empire Burlesque[1985], there's a track or two on Knocked Out Loaded[1986], and I played on the Gods And Generals soundtrack. When I first played with him, I was like, Holy shit – that's Bob Dylan! This time, I went in and saw him and said, "Hey Bob, good to see you." Still, it's Bob Dylan.
That also means you know there's going to be great songs. And as soon as you hear the song that's all you can focus on. That's true whether it's Bob or The Rolling Stones or whoever. It doesn't matter how deep a groove you play, or how intricate your stuff is, if you don't have the songs – and nobody's got songs like Dylan.
With Bob, he doesn't usually give me anything specific to play. On occasion he asks me to play piano and he shows me what he has in mind. I'll try to do it, but he's very idiosyncratic and he's a great piano player himself, so he winds up playing it, and I wind up playing organ. And that's how I prefer it!
For Rough And Rowdy Ways, I got a call out of the blue. [Guitarist] Blake Mills gave me a heads up… and they asked me to come down to Sound City studio [in Los Angeles]. I went in and, man, what a great band: Charlie Sexton, Tony Garnier, Matt Chamberlain, and Blake, who was tracking with them too. I played Hammond on Key West (Philosopher Pirate). I just wanted to be ambient. I wanted to be the breeze blowing through.
That same day they were listening to some track and Bob said, "Play him that long one, but just play him a little bit" – and it was Murder Most Foul, but in the end they let it play all the way through. I mean, what can you say after you hear something like that?
Maybe a month later they called me back to play on it. They had Alan Pasqua to play piano on it, and Fiona Apple – who is a great piano player – had already played on the track. And if you listen to that song, there's no time [signature]. So we're in there overdubbing to I don't know what. I'm watching Bob because he's there conducting us as he sings – saying go here, or go there, and doing all that with a gesture. At the end of the day it becomes this gorgeous song. That's the best kind of musical experience – pure blind mysticism. I don't know how that worked, but it worked.
To me, Rough And Rowdy Ways is a really deep and beautiful record – and funny. That's one thing that I really love about Bob Dylan: he is funnier than hell. Just the line "Goodbye Jimmy Reed… Jimmy Reed indeed!", that rhyme makes me smile. Also, he's a very moving songwriter. If I were to compare this record to anything it would be Shot Of Love, the first album I played on. It had that kind of feel, especially these slow and moodier songs that felt along the lines of Every Grain Of Sand.
There are many functions of art. Art is supposed to elevate you, make you laugh, make you cry, make you crazy, make you full of lust, full of love, make you angry. Well, you want to see an artist? Look at Bob Dylan and listen to Rough And Rowdy Ways - which is what I'm going to do when I get off the phone with you!"
As told to Bob Mehr.